This article was originally published in the Global Soft Power Index 2022.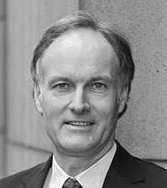 Australia has again performed very strongly across several attributes in the Global Soft Power Index, especially familiarity and reputation.
However, despite a slight soft power score increase, the large gains by Spain, Italy and Russia, meant Australia dropped three places to 13th position.
Australia continues to perform well for Business and Trade, underpinned by a strong and stable economy, while being seen favourably for products and brands the world loves.
The restrictions on international travel have impacted Australia's performance across several areas covered under 'Culture and Heritage' and 'People and Values' where less interaction globally has led to an "out of sight, out of mind" perception, especially in terms of 'a great place to visit', where people globally stayed closer to home. The re-opening of borders and the Australian Government's need to promote tourism should see a return to higher scores across these two pillars.
While Australia has always enjoyed a strong reputation for it's educational system, this year has also seen a significant increase in scores for leadership in science and technology.
The relatively successful management of the COVID-19 pandemic has been acknowledged, with continual high scores. However, delays in the vaccine roll-out along with prolonged restrictions, have probably prevented Australia from being ranked higher than 13th. Strong preventative measures along with strict quarantine measures did elevate negative perceptions in terms of restrictions in movement and impact on the economy.
While Australia is perceived favourably for protection of the environment, its high rating for international relations will be under pressure to provide a tangible commitment to net zero emissions by 2050, along with the potential threat of other countries imposing climate tariffs. This is a critical issue for an economy that is reliant on exporting natural resources including fossil fuels.
Australia enjoys an enviable well-earned reputation across several soft power attributes. It continues to play to its traditional strengths with potential to improve further through a return to hosting high numbers of overseas visitors for business, education, and leisure.