This article was originally published in the Global Soft Power Index 2022.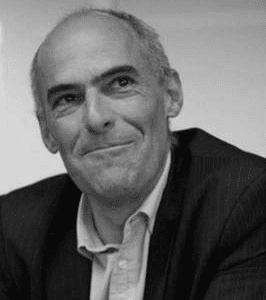 France's Global Soft Power Index climbs to 6th place globally, with a score of 60.6, up +6.7 points from last year, overtaking Canada and Switzerland, respectively 7th and 8th.
France nevertheless recorded weaker growth than some of its peers in the recovery from COVID-19, such as United States (+15.6), China (+11.0), United Kingdom (+8.5), but higher than Germany (+4.5) and Japan (+4.4).
France still has a high level of familiarity, ranked 3rd in the world. Although growing slightly, its global influence remains below the great powers of USA, China, and the UK which are progressing more rapidly. Like the United Kingdom, Germany and Japan, France's reputation is relatively stable while the United States and China are back to their pre-crisis level.
This year, we note a very strong increase in Business & Trade attractiveness (up +0.5 from 5.7 to 6.3), the result of the actions and reforms carried out under the Macron presidency. The fundamentals are strengthened with the global perception of French products and brands is improving. Looking ahead the 'France 2030' plan seeks to bring out future technological champions and support transitions (decarbonization, green hydrogen, sustainable mobility, healthy food, seabed, etc.) in sectors of excellence to contribute to economic competitiveness. On the other hand, France has improved 'easy to do business in and with' to a rating of 4.5, up from 3.9 prior to the pandemic. Each of these perceptions mark a turning point in the perception of the strength and stability of the French economy.
In 2022, France is also progressing in the Media & Communications fields, particularly in the influence of its media which increased its rating significantly from 5.1 to 7.2. The same applies to Education & Science where France improved its brand across all areas: as 'a leader in science', having a 'strong educational system' and being the home of 'innovative technology and tech companies',
The areas of decline are Culture & Heritage and Governance. On Culture, while France sees its influence on arts, entertainment and food improve significantly, its rating on Sport reduced this year. As a result, France was rated as having the 6th most 'appealing lifestyle' in the world.
On Governance, the perception of respect for laws and human rights remains below the pre-COVID-19 level, while France's reputation for having 'respected leaders' improvd from 9th to 5th place. This is largely due to Emmanuel Macron's global leadership on a number of important global issues.