This article was originally published in the Global Soft Power Index 2022.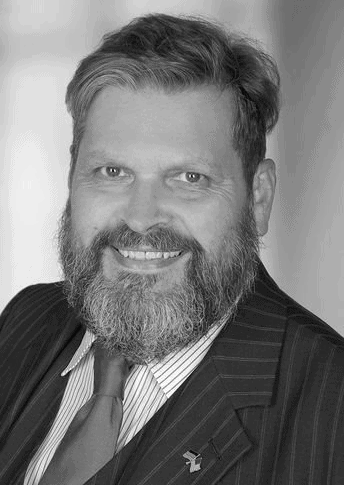 Germany's rank fell in the Global Soft Power Index, moving from 1st to 3rd overall, mainly due to the very strong recoveries and improvements of the USA and UK. The Overall scorings for Germany are still very stable and high, with KPI results showing an improvement in Governance (1st) and People & Values. Its COVID score also improved again.
For Germany, this is a year of significant inner political changes with a national election and Angela Merkel stepping away from the political stage. In 16 years of consecutive governmental leadership in Germany, Angela Merkel acted successfully not only as a major brand ambassador for Germany, but also as the dominant political player in the EU. She became the face and voice of Germany and was well received as an always balanced and moderating authority in managing political polarising issues. Her political retirement is a big loss and a risk, not only for the German nation.
However, the scorings for Germany in our Soft Power Index even improved slightly. Germany continues to be seen as one of the most influential nations. That is proven evidence for a strong equity and perceptual trustworthiness as a reliable and strong country. But another much more historical and game changing fact took place end of last year with a disruptiv political change in Germany. The newly installed government switched from the long-standing social and conservative Party coalition to a coalition of red, green, and yellow politicians. The so called 'Ampel Regierung' (traffic light government) has been in place since November 2021 and already announced a new political mission and agenda to significantly push developments forwards and improve the deficits which had been identified during the exceptionally but still ongoing pandemic crisis and environment.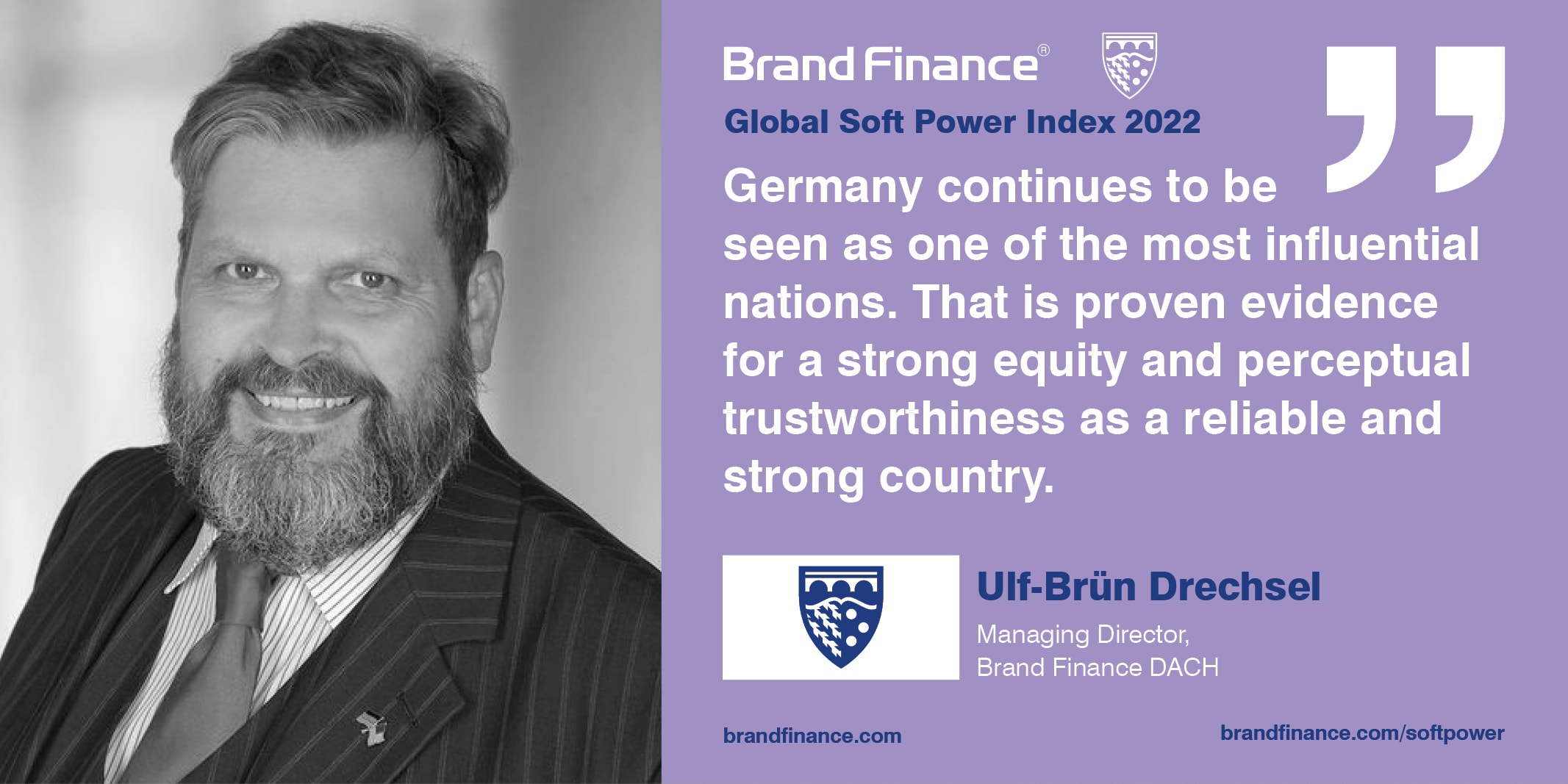 Germany will put heavy investments in infrastructure, digitalisation, education, the stabilisation of pensions and, most importantly, in a sustainable climate-caring Green Economy, including a much stronger funding of the development of e-mobility and the renewable energy, technology industries including infrastructure.
Another historic decision has been just recently made when Russia began its invasion of Ukraine. The German Government decided to reconsider its very passive and minimal impact Military Defence Policy. The government approved an EU€100 billion investment towards enlarging, modernising, and reinforcing the German Army and Military Forces. This is truly a paradigm change for Germany. An especially crucial step against longstanding conventions and towards reconsidering a new role and responsibility for Germany in the NATO and in the world. 2022 and the years after will bring dramatic changes and a historic transformation to the nation. The economy is still strong and recovers quickly. The society is becoming increasingly multinational, diverse, and demanding. We experience particularly challenging and interesting times in Germany, where history meets the present day, and where the present time creates history. We will see next year how this will have an impact on the GSPI Ranking for Germany.