This article was originally published in the Global Soft Power Index 2022.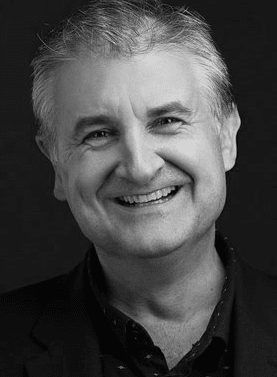 In the Brand Finance Global Soft Power Index 2021, we stated that: "Irish people are still considered to be among the most generous, fun, and trustworthy, indicating that a boost in the nation's soft power may be in order as borders reopen and people are once again able to enjoy the famous Irish hospitality".
Two days after our Global Soft Power Summit 2022 is St Patrick's Day. Every St Patrick's Day, Ireland's Ministers take part in a long-held Irish custom – they are sent to all corners of the globe to evangelise Ireland on the world stage. This year, the Taoiseach (Irish Prime Minister) will, as always, head to the United States, while the 2022 St Patrick's Day programme will see a further 32 visits abroad by senior and junior ministers across North, Central, and South America, Europe, India, Asia, and Australasia. They are doing this to represent a nation of 5 million people, but also the 80 million or so people around the world claiming Irish descent.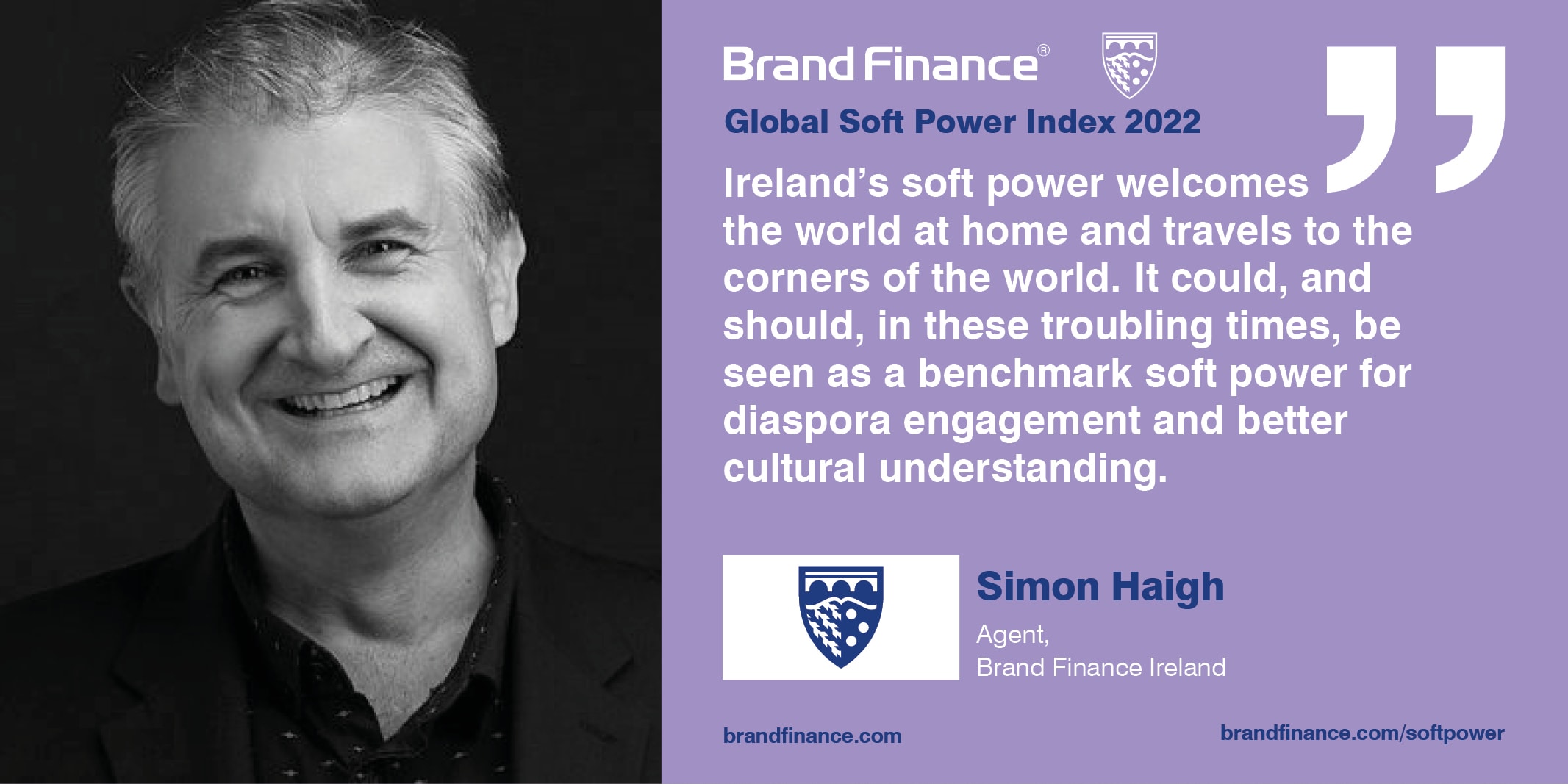 Ireland has a long history of global flows of people, knowledge, and money. There are thousands of Irish organisations around the world connecting back to Ireland while enabling cross-cultural interchanges. Ireland constantly develops relationships around the world whether it be for business, sport, culture, education, tourism, or other activity. Ireland is seen as a world leader in these spaces.
Given the current global geo-political challenges, Ireland's role as a global leader for diaspora engagement and cross-cultural co-operation is clear and remains extraordinarily strong indeed. Ireland's soft power welcomes the world at home and travels to the corners of the world. It could, and should, in these troubling times, be seen as a benchmark soft power for diaspora engagement and better cultural understanding.
Interview with Mark Henry.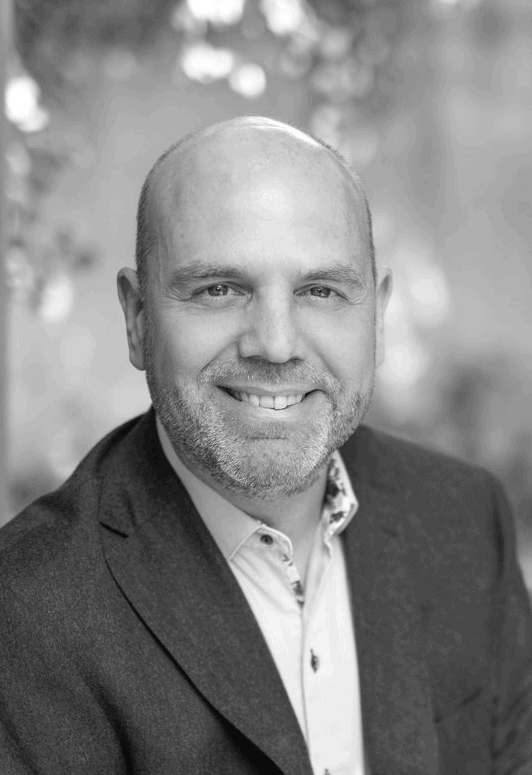 How do you leverage soft power to enhance your own story telling for Ireland's tourism?
Ireland is a small country with a population of just five million. But it has a diaspora of people with Irish heritage that number in the many tens of millions around the world. That helps to give our soft power global reach.
Tourism Ireland, with the support of Ireland's Department of Foreign Affairs, turns the world green on March 17th every year. We illuminate several hundred buildings in dozens of countries in our national colour on our national day. This Saint Patrick's Day 'global greening' costs us next to nothing – buildings line up to voluntarily join the initiative – but it gives the entire world cause to think of Ireland for one day of the year.
Saint Patrick's Day also offers our government an opportunity for global reach. Thirty-three government ministers and junior ministers will travel the world this year to represent Ireland's interests to the leaders of other nations. While there, they will engage with the diaspora and host functions for the travel trade – all of which helps to amplify Ireland's story and grow interest in visiting.
Which nation brand perceptions are particularly important for your tourism industry?
The latest Global Soft Power Index study shows that People & Values remain a core brand strength. The Irish are appraised strongly for their fun, generosity, and trustworthiness.
Although Tourism Ireland's research shows that these strengths are rarely a reason to choose Ireland for your holiday destination, engaging with the people during your stay hugely enriches your holiday experience and the positive word of mouth it engenders is one of the strongest tourism assets that we have.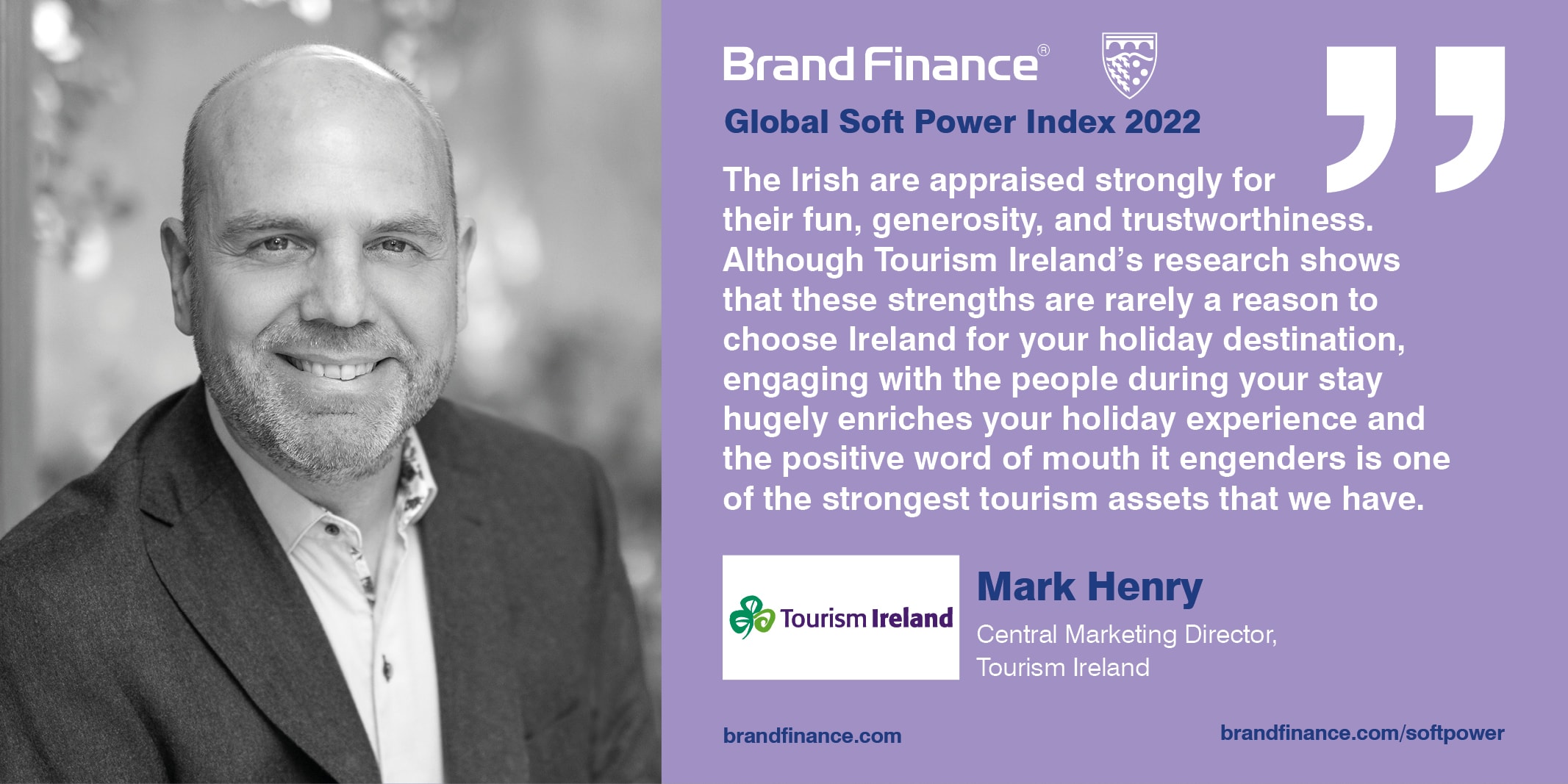 What is the benefit of understanding the perceptions of Ireland's nation brand?
A comprehensive brand analysis enables the identification of sources of competitive advantage. The country can pinpoint the strengths to leverage in communications to potential visitors, and in competitive pitches for trade and investment.
Of course, it equally identifies where nations are relatively weak. It, therefore, offers guidance to astute policymakers on the areas of action required to improve national perception. Albeit that takes a lot of time and a good deal of policy consistency.
We're all better off for knowing than not.