This article was originally published in the Global Soft Power Index 2022.
Interview with David Downs.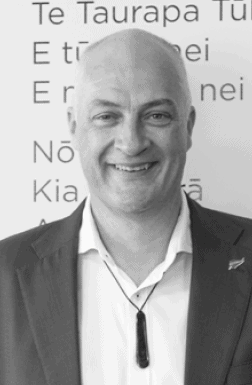 New Zealand has been praised for its approach to the pandemic. It registered the world's highest score for COVID-19 Response in 2021 and even managed to improve further year on year. What are you doing right that others may have got wrong?
From the outset of the COVID-19 pandemic, our response has had some key features:
Science / health led – our politicians have relied on the science, and trusted in the data.
Clear communications and leadership – although we didn't always like it, we were usually very clear on what was happening. Our Prime Minister led from the front, often being main spokesperson to the public.
Values based – perhaps more esoterically, our COVID response has largely been in line with some of New Zealand's core values, particularly about how care for people is paramount.
We didn't get it all perfect, but largely the COVID response has proven to be very effective. Our fatalities per capita were just 11 people per million – over 100 times lower than some other countries. We're acutely aware of the sacrifices others have had to make, and grateful that we were able to learn from the work of others, and benefit from the vaccines we received.
As the country is coming out of the pandemic and opening up its borders to welcome international travellers after a two-year break, what does tourism mean to brand New Zealand?
Tourism has historically been one of New Zealand's top export earners, with 11 million people visiting us in 2019 – that's more than double our population. In many ways, that was causing significant issues and pressure on our infrastructure, and we are using this reset as an opportunity to build back better, and think more about the type of visitors we would most like to welcome here. The well-known Kiwi hospitality will always be there, but we also know that we have to balance the need for tourism dollars with having a sustainable impact on our environment – a key reason people come here in the first place.
New Zealand is one of those nation brands which are very much punching above their weight in terms of soft power. What advice would you give to other nations of a similar size that might be struggling to make their story heard?
New Zealand knows that we have to use influence to impact world affairs. As a relatively small, developed country, our impact is through demonstrating leadership where we can, and being part of the global community. We benefit when everyone plays by the rules, so it's in our interests to do the same, and to uphold international relations in a responsible and mature way. One lovely compliment we were paid as a nation was from Jack Ma, founder of Alibaba, who said that New Zealand isn't just good IN the world, we are good FOR the world. That is a great description of how I think about our possible impact. We aspire to be a place where care for people, and a deep connection to our environment, is a key part of who we are – ideas with global appeal.