This article was originally published in the Global Soft Power Index 2022.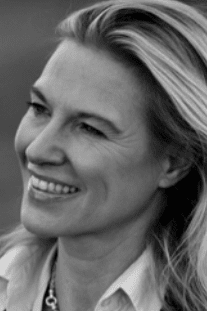 Sweden is and remains an unusual country. Besides Switzerland, it is the only country in the world that, despite a small population, ranks among the world's top 15 soft power countries.
This year Sweden ranks 14th. This means Sweden drops five spots partly following an uncharacteristically shaky political year. The overall score still improved (marginally) which illustrates that the world continues to look highly favourably on most elements that build the Swedish country brand. This means the drop is mainly due to a handful of other countries improving more than Sweden this year.
Also, Sweden achieved a top three rank – and hence a Brand Finance medal - in no less than six subcategories. Examples include subcategories 'tolerance and inclusivity,' 'acts to protect the environment' and 'an appealing lifestyle.' Only seven countries in the world achieved a greater number of subcategory top spots.
Despite an even overall score, analytically interesting variations occur when going into the details. Sweden's COVID-19 score improved perhaps while the Swedish coronavirus approach no longer stood out controversially during 2021.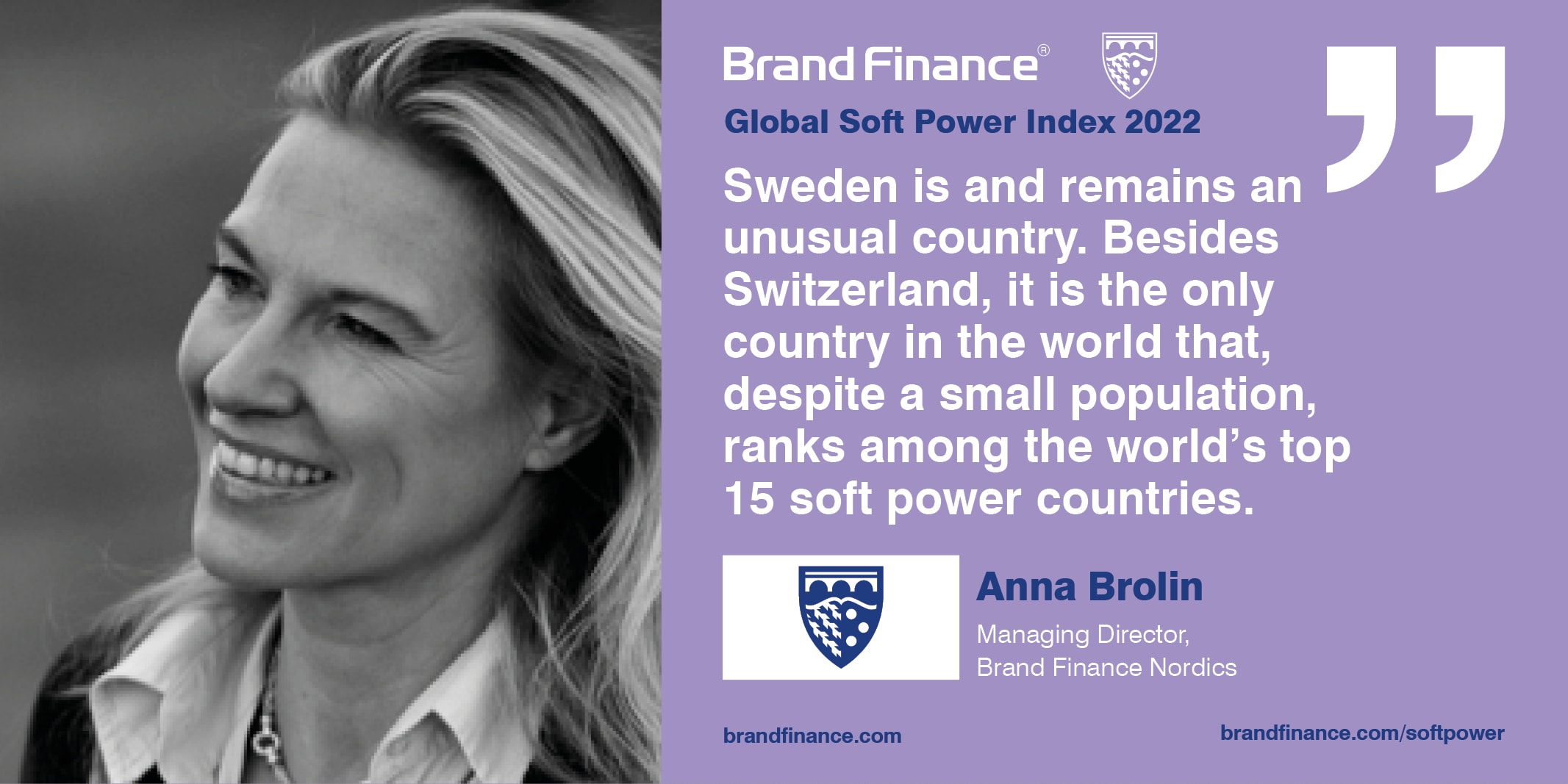 Sweden did take a hit within the leadership subcategory, possibly influenced by the repeated difficulties to form a stable government (parliament has over recent years been unusually fragmented). Sweden is nonetheless scoring highly within the political stability subcategory, suggesting that many expect the leadership issue to be of a passing nature. As before, Sweden's high ranking, even during times of turbulence, suggests that a strong brand helps build resilience, meaning the world has faith that existing political troubles will be overcome in Sweden.
As usual, the entire Nordic region stands out within the good governance category. In fact, given the relative nature of country rankings, there is good reason to think that the Nordic region – usually manifesting solid overall results in every category measured and only occasionally sticking out slightly more negatively in individual subcategories – will continue to stand out as an exceptional European haven, perhaps even more so going forward as bigger problems are brewing in many other countries. Only if the Russian problem spills over to the Nordics, in a more serious way, can this be expected to change. There is good reason to think that this is unlikely.
Sweden moreover achieves an impressive medal rank within an entire category, namely 'People & Values' (Sweden is placed second and sandwiched between Canada and Switzerland). In this category, values such as 'generous,' 'fun,' 'friendly,' 'trustworthy,' and 'tolerant and inclusive' are measured. Sweden ends up with a top ten rank in four out of those five subcategories. Sweden's weakness, compared to the category-winner Canada, is that Canada is perceived as more fun.
Interview with Swedish Institute.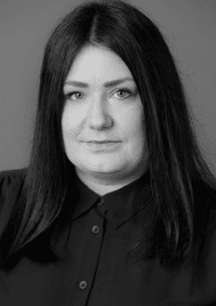 Besides Switzerland, Sweden is the only country in the world that, despite a small population, ranks among the world's top 15 soft power countries. How can understanding the perceptions of your nation brand help direct your storytelling efforts? 
Sweden has a strong nation brand, or brand identity, which means that even those who have limited knowledge about Sweden often associate Sweden with clear concepts. Sweden is associated with good governance, sustainability and is perceived to be a stable society. Sweden is also perceived as a country that, in various ways, contributes positively to common international challenges. These strengths in the Swedish brand are also the foundation for the strategy for the promotion of Sweden abroad, and for the communication with international target groups. The brand story is based on the idea that there needs to be harmony between the perceptions about Sweden abroad, what Sweden is and stands for as a country, and what message we want to send to the world. In order to finetune communication, through storytelling, the Swedish Institute follows information flows about Sweden in media and social media, as well as follows the image of Sweden abroad – the perception of Sweden. The information provides us with valuable knowledge that can be used as a foundation for communication activities.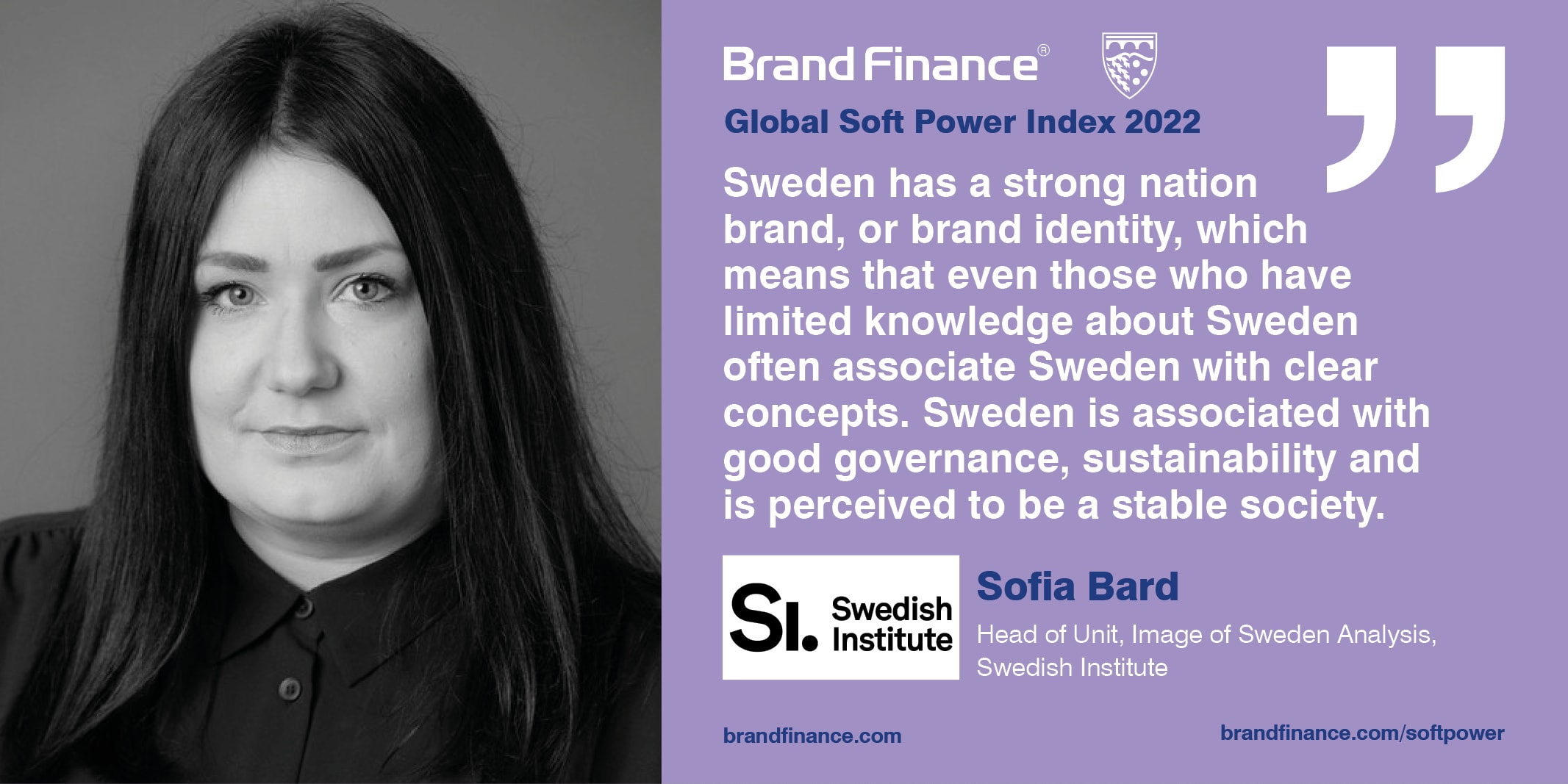 Sweden ranked in the top 2 for its 'acts to protect the environment'. What does it mean for Sweden's brand story?
Sustainability in various ways is central to the Sweden brand story, as it is for many nation brands. We do think that Sweden has a very high credibility in this area; Sweden was the first country in the world to pass an environmental protection act in 1967 and climate change is widely acknowledged by the Swedish people as the foremost pressing global issue. Sweden also has a strong reputation of being a country that positively contributes to addressing these issues internationally. But with this position comes responsibility. The Swedish government, Swedish companies and the Swedish people have high ambitions, and we continue to strive for the most innovative and sustainable solutions. We also acknowledge that it is crucial not only to talk about sustainability: it is crucial to actually "live the brand" and be truly sustainable in all types of communication.
People & Values is Sweden's strongest pillar of soft power. Although many people would consider a society built on equality to be a utopian vision, it seems to come quite naturally to Swedish people. What role do values play in your national identity, and how do you communicate them abroad?
Values like equality and democracy do have a central part in the Sweden identity, nationally and internationally. These are values that we share with many countries, and that are very attractive to many target groups abroad. At the same time, we are aware that the values that are part of the Swedish society stand out in some contexts. Looking at the Inglehart and Welzel World Value Survey 'cultural map', we can see that Sweden positions as one of the most secular and also one of the most individualistic countries. In international communication, it is crucial to listen and let the communications be dialogue based. It is also central in our Strategy for Sweden promotion and in our communication to signal that we are open. We know what Sweden stands for, and we highlight this in our communications, but we also listen and are curious of the views of our target groups.