This article was originally published in the Global Soft Power Index 2022.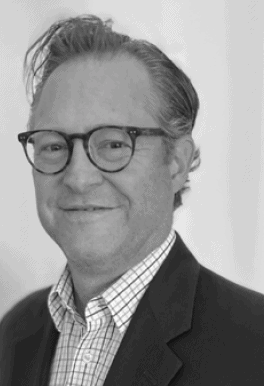 What a difference a year makes! This exclamation might suggest my political inclination regarding US politics. It doesn't. It does, however, reflect the opinion of over 100,000 respondents across more than 100 countries who believe the United States is reclaiming its place as the global leader in soft power.
While Brand Finance's Global Soft Power Index in 2021 measured a rapid decline for the US, one year on, the index tells a vastly different story. A turbulent election campaign and a haphazard response to the COVID 19 pandemic had the country dropping to sixth place in 2021 with an overall Index score of 55.9 out of 100. In 2022, the US reemerges having made significant advances across all Soft Power pillars, helping it to reclaim the leading position with a score of 70.7 out of 100.
A deeper dive into the analysis shows that where the United States regained much-needed positions is in terms of Reputation (7.1 vs 6.6), Governance (internationally admired leaders, politically stable and well-governed, respects law), and International Relations (7.1 vs 6.2) all of which had been clear hallmarks of the United States' role in global relations up until only a few years ago.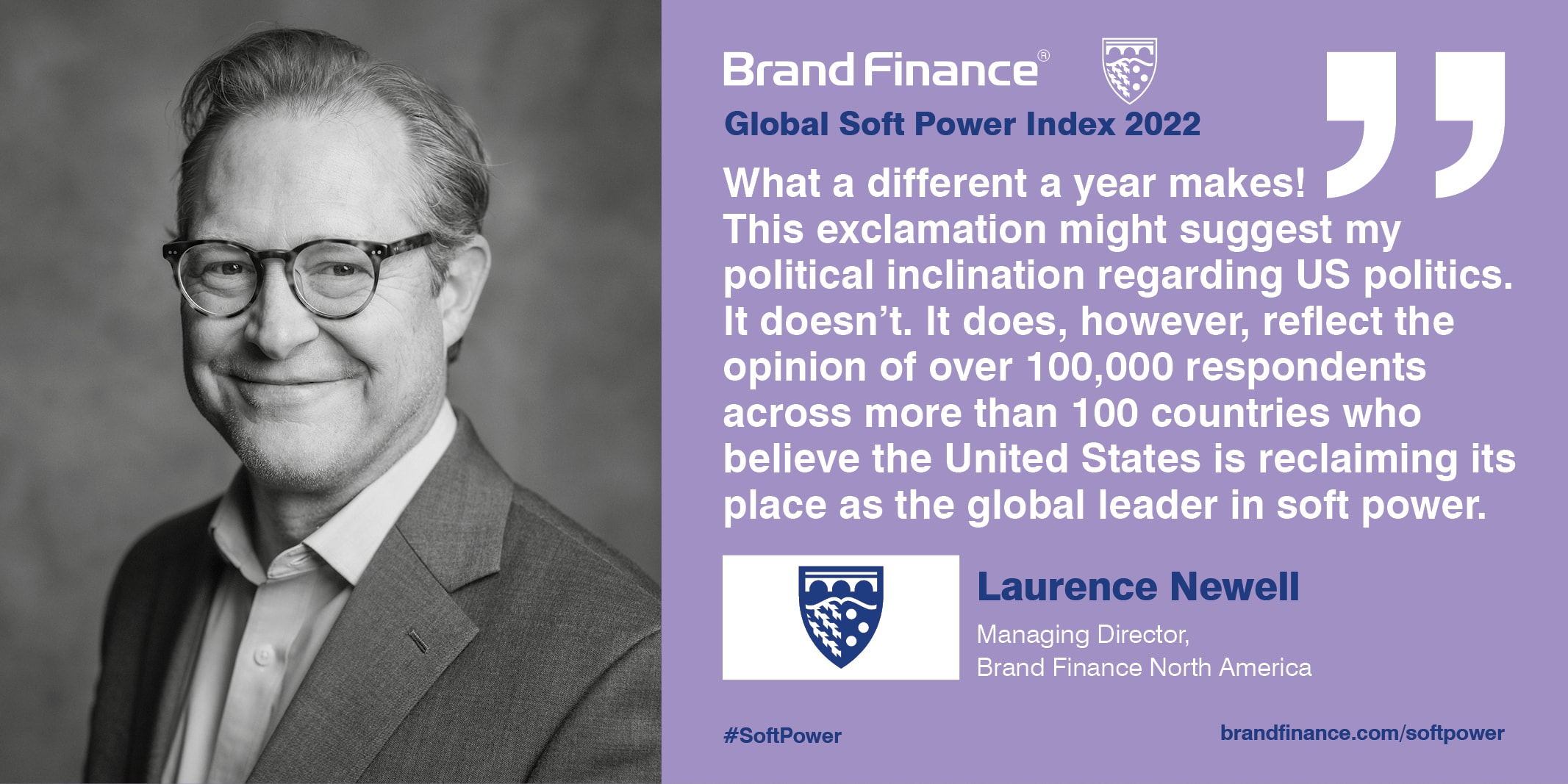 Added to this, are the positive numbers associated with Business and Trade also reflecting a significant increase. At the turn of the last century, President Coolidge brought the phrase "The Business of the United States is business!" to life and 2021 captures that sentiment once again. Third only to Germany and Japan, the United States is as a top performer in 'easy to do business in and with', has a 'strong and stable economy' (9.7), and produces 'products and brands the world loves' (8.7). Each of these measures is up by at least a full point year-over-year according to the index. A trifecta that should put the country in a position to attract and retain investment for time to come, these attributes signal not only that the US is back reputationally but also is resurgent as a country with which the world wants to do business with.
Interestingly, the most eye-catching category that study reveals is how the US continues to widen the gap with other nations in terms of science and technological leadership. Up by at least one point annually since 2020, the country is the undisputed leader in Science and 'innovative technology and tech companies'. The US towers over other nations and has multibillion dollar brands that lead this development. The country is home to Amazon, Apple, Google, and Tesla, all current powerhouses, and beacons for what is to come.

Interview with Staci Mellman.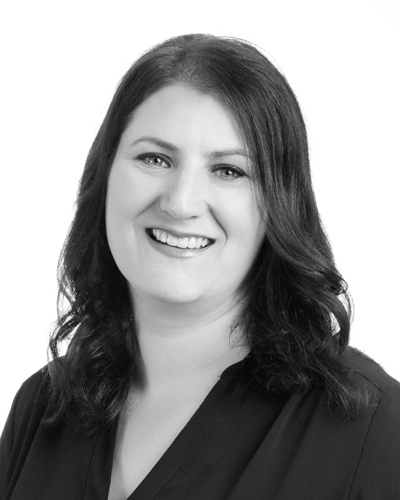 Why is it essential to build a tourism brand on a state level?
Sunshine, beaches, and theme parks by themselves make for a powerful vacation story, and yet Florida tourism is much more.
Our duty as a state-level brand is to create marketing initiatives that communicate the many different aspects of our destination and encourage potential visitors to explore areas that are truly unknown to them. This strategy helps disperse travellers and provide the economic benefits of travel and tourism to smaller communities and businesses.
Tourism marketing constantly refreshes a narrative that emphasizes a location's best qualities and experiences. If a state were to cease destination marketing efforts, it would be surrendering control of its brand story to negative news cycles and uninformed generalizations.
We have been promoting Florida vacations for 25 years. The results prove that our marketing has the power to change what people think about a destination, protect a destination's image in a crisis, support growth in the face of strong competition, and deliver economic impact to local communities.
How do you track the success of the VISIT FLORIDA brand?
Destination marketing organizations do not sell off-the-shelf commodities like coffee or mascara. We market adventures and shared experiences and memories worth repeating. VISIT FLORIDA inspires tourism, which generates more than 1 million jobs and fuels a quarter of the state economy.
To quantify our performance, we track macro-related KPIs such as overall visitation, the state's market share of domestic and international travellers, and a variety of economic impacts (visitor contribution to Florida's GDP, jobs supported by out-ofstate visitors, and ROI on our marketing investments). We also closely monitor the influence of VISIT FLORIDA's marketing through such measures as incrementality of visitation, shift in destination perceptions, and intent to travel to Florida.
Now, with the help of Brand Finance, we are tracking the dollar value of the state's tourism brand and how the work we do continually increases its value to the state of Florida.
Why did you think it was important to value the VISIT FLORIDA brand?
VISIT FLORIDA is a performance-driven company. We measure almost everything we do. With the emergence of an ISO brand valuation formula, brand equity and brand value have become critical indicators of an organization's future earning capacity.
Destination marketing organizations such as VISIT FLORIDA typically operate as not-for-profit corporations or government agencies. Most destinations think of their brand as a framework for developing marketing messages rather than counting it as an asset. But given that Florida is one of the top vacation destinations in the world, VISIT FLORIDA believes that regularly measuring brand value provides a financial benchmark that helps us monitor our performance and compare our marketing investment to similar-strength brands.
Going forward, this metric will be critical to proving our success as stewards of an important brand within the global travel industry.