Interview with Constanza Cae.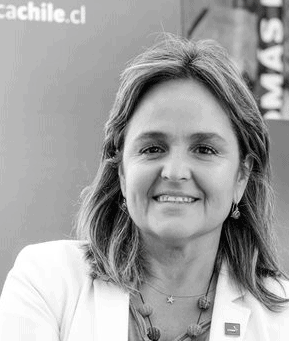 Chile is known for its breath-taking nature, but it also has a vibrant culture and fantastic people. How do you strike a balance in your nation brand marketing communications to promote both?
Imagen de Chile has been working to create a positive perception of Chile abroad for the last twelve years. During 2019, we worked on updating Chile's brand strategy, searching for what made us unique. We wanted to reflect who we are today and what we can contribute to the world. Chile is already known abroad for its amazing landscapes and geography. We wanted to move beyond that so we can also become known for our people, their talent and vision.
We conducted hundreds of interviews, took surveys, and spoke to stakeholders, and we realised that what we are most proud of is ourselves, and that the largest gaps between what we are and what the world doesn't know about us is our talent, our ability to innovate, and our creativity.
This review resulted in our "Chile: Creating Future" concept, based on Chilean contributions to sustainability, quality of life, and community-based efforts.
Chile has an entrepreneurship ecosystem which is recognised worldwide. We have companies that have become unicorns and others that are on their way to doing so. On the other hand, if we look at astronomy, Chile's desert has exceptional conditions for observing the universe and this has enabled us to become home to 40% of the world's terrestrial observation. We are also proud that a significant portion of our land and maritime areas are dedicated to conservation, and we are the most attractive emerging country for investing in renewable energy. It is a challenge, but we are trying to balance the communications in order to promote both our amazing nature and our talented people.
A lot of discussion around climate change focuses on the Northern Hemisphere, but it is an issue that touches everyone around the globe. With such a variety of landscapes available to study and a recognised scientific prowess, how can Chile help us understand climate change better?
Chile is one of the longest countries around the globe (4,270 kilometers or 2,653 miles). This is a huge advantage in terms of measuring the impact of climate change. Last year, the Chilean Government created the Climate Change Observatory (Observatorio de Cambio Climático, OCC), a unique initiative that will generate and use scientific evidence about this phenomenon that affects the entire world. This observatory will integrate sensors installed throughout Chile and the data gathered by them through three main components. First, a platform and a technical team led by the Science Ministry. Second, a network of sensors at the Antarctic bases through a Chilean Antarctic Institute project. And third, an integrated network of sensors for earth observations.
This Observatory will allow scientists to monitor, measure, and forecast the evolution of our climate from the northern city of Visviri to the Union Glacier base in Chilean Antarctica. This observatory will make use of Chile's longitudinal gradient to measure and prevent climate change.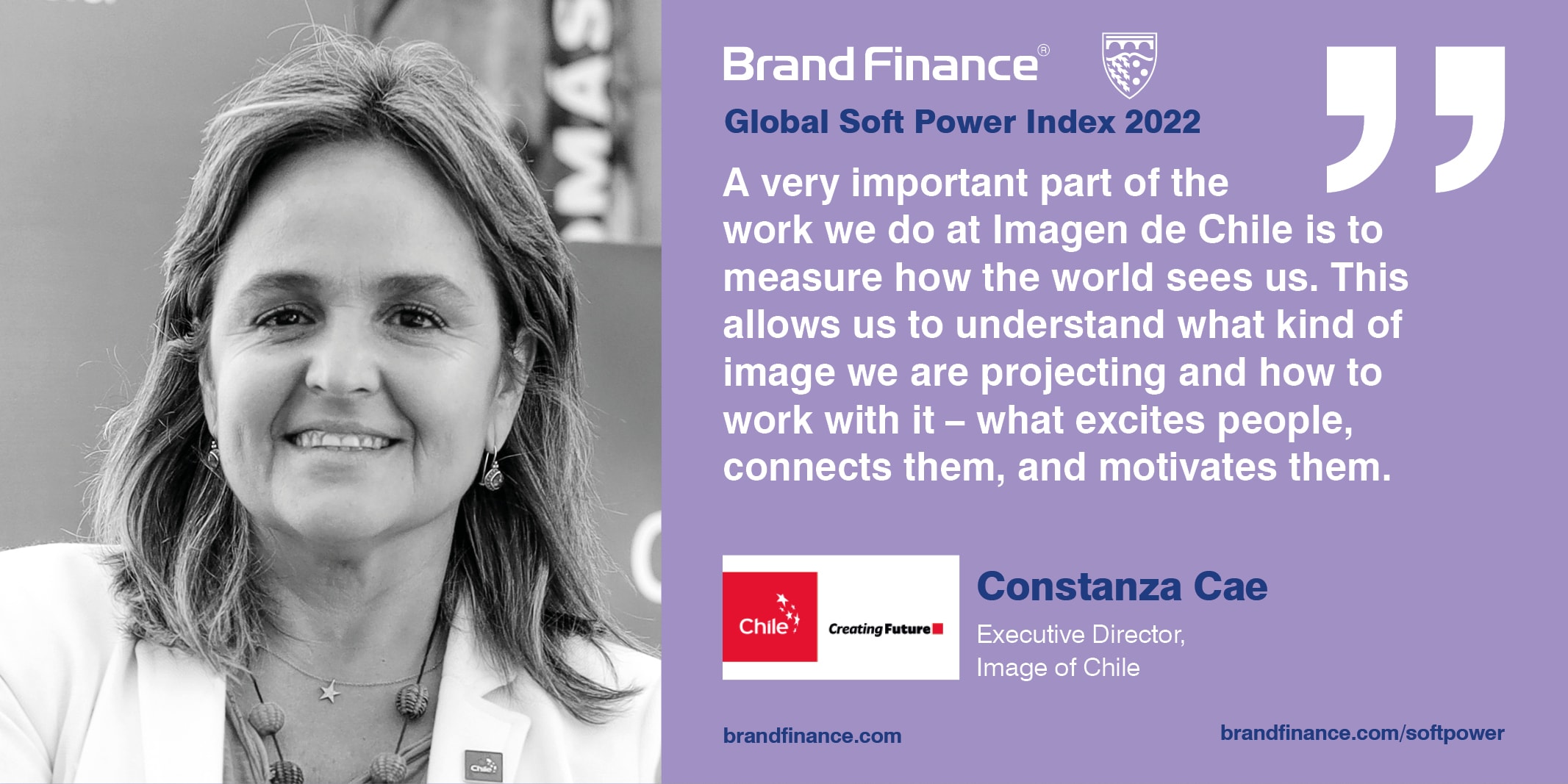 Chile has been leading the way in vaccination rates, but it seems the news of that is not permeating enough to the general public's understanding. How do you make your country's voice heard in such a competitive media market?
A very important part of the work we do at Imagen de Chile is to measure how the world sees us. This allows us to understand what kind of image we are projecting and how to work with it – what excites people, connects them, and motivates them. According to our latest survey, only 26% of the people in 12 main cities around the globe say Chile is familiar to them. This is a very important challenge, that can lead us to a huge opportunity to tell the world our successes stories. We were able to implement a vaccination rollout that made us really proud and that has been recognized internationally as one of the fastest in the world. These have certainly been challenging times because the energy of an entire country has been focused on the health emergency. But it also has a positive side. It has given us an opportunity to show who we really are, and it tells a lot about Chile. Our success has been thanks to the contributions of all Chileans, and this is a success story we need to talk about more.