This article was originally published in the Global Soft Power Index 2022.
Interview with Laura Kamras.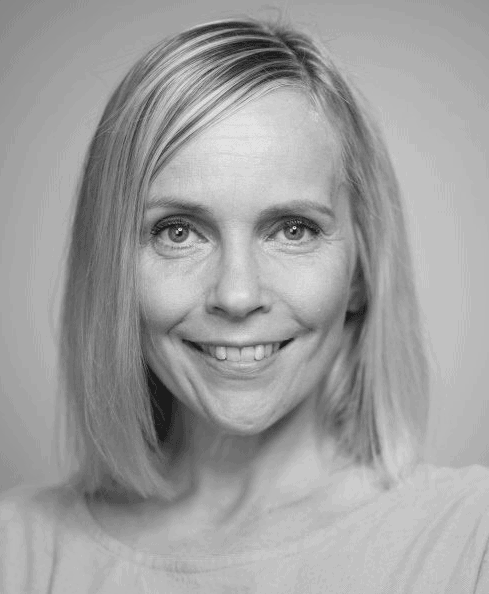 While some governments are still setting up their nation branding infrastructure, Finland can be proud of the many initiatives the Finland Promotion Board has coordinated. How can understanding the perceptions of your nation brand help direct your storytelling efforts?
We have a strategic approach when it comes to our country image work. We prioritise themes, focus on actions, define target groups, and work towards long-term goals under the umbrella of the Finland Promotion Board. The network consists of representatives from public administration bodies, the private sector, and the third sector. We set annual key themes and priorities to guide the country branding efforts of our embassies. We also produce common messages to help with communications needs.
Our activities are based on our Country Branding Strategy and information from different studies. For example, we place a lot of emphasis on climate communications because sustainability is a priority in our strategy, and research shows that it's also something Finland is known for. Studies also inform what we devote our attention to on a smaller scale. For example, surveys tell us that people are not familiar with Finnish city life. Based on that information, it's easy for us to add urban aspects to our communications materials across the board.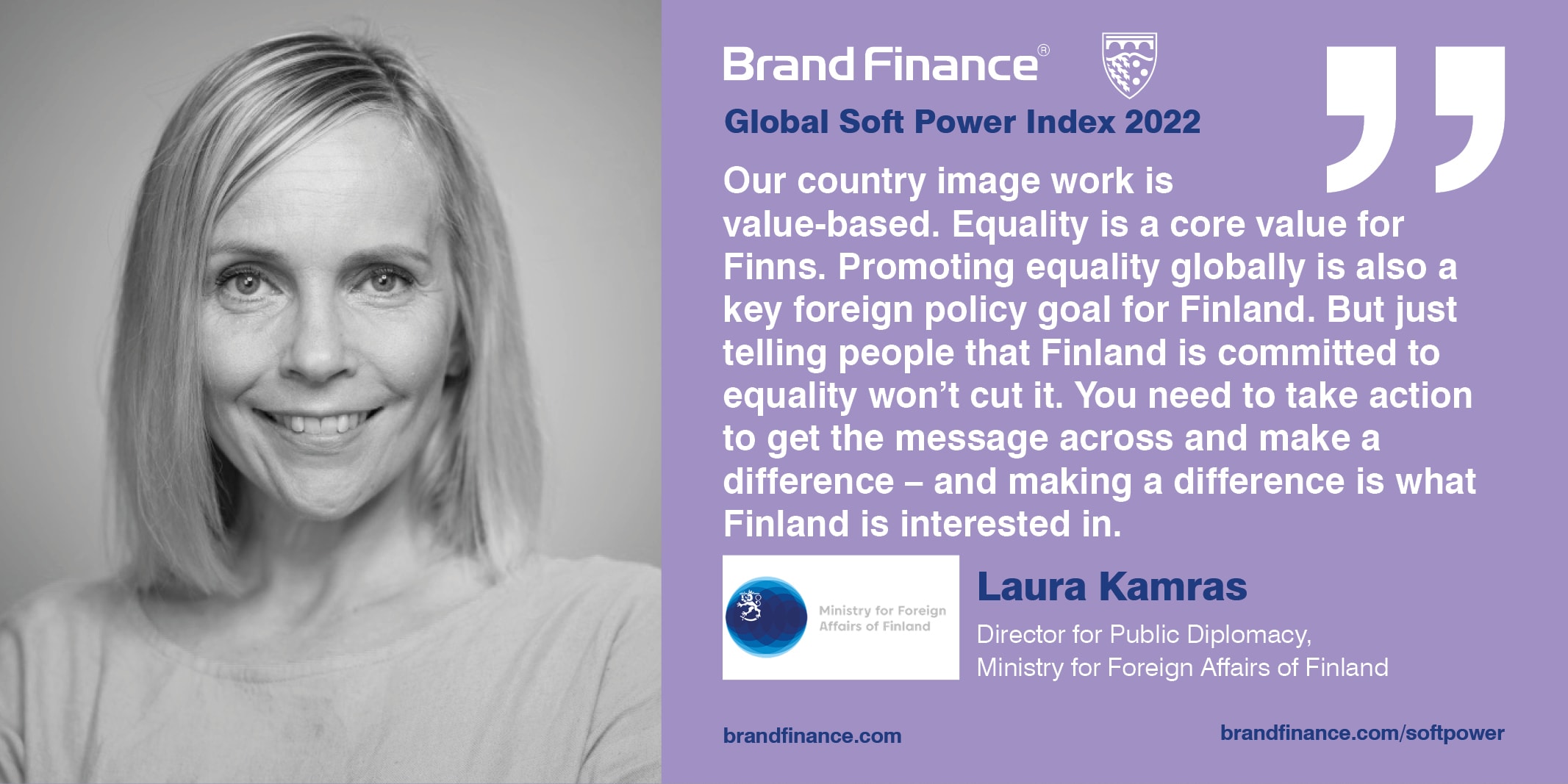 Finland registers its highest score in the Global Soft Power Index 2022 for acting to protect the environment. What does it take to move from talking to doing when it comes to climate action?
The core of Finland's country image work is: Actions, not words. Finland has an ambitious climate policy. The goal is to be climate-neutral by 2035, and the world's first fossil-free welfare society. However, the fact is that no country can resolve the climate crisis on their own. This is why we want to talk about climate collaboration. Our message is, "Change may seem inconceivable, but only until we act." Every major challenge in history has seemed almost impossible, but only until people have started to take action and create solutions to the problem at hand. We need innovations and a collaborative mindset. Finland has plenty to offer – recycling textile waste, creating protein out of thin air, making batteries from wood fibre – but to achieve change on a global scale, we need to act together, network and find new partners. Finland wants to join forces with others to change the future.
Governance and People & Values are two of Finland's strongest pillars of soft power. Although many people would consider a society built on equality to be a utopian vision, it seems to come quite naturally to Finns. What role do values play in your national identity, and how do you communicate them abroad?
Our country image work is value-based. Equality is a core value for Finns. Promoting equality globally is also a key foreign policy goal for Finland. But just telling people that Finland is committed to equality won't cut it. You need to take action to get the message across and make a difference – and making a difference is what Finland is interested in. In recent years, we have started to use our embassy network as a platform to highlight people doing important work to promote equality around the world. Our embassies have been thanking individuals and organizations who are fighting to make their surroundings more equal. This has given us a possibility to support equality work, call attention to the topic, and start a dialogue.