This article was originally published in the Global Soft Power Index 2022.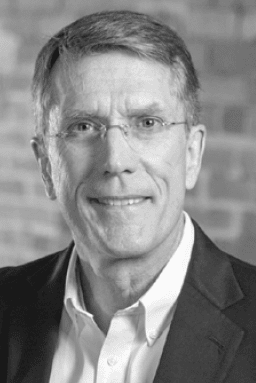 I have rewritten this article several times since first asked to submit due to unfolding events from Russia's invasion of Ukraine, a horrific catastrophe that is revealing the tension between hard and soft power. Russia's invasion shows the hard power of military coercion, including nuclear threats. Economic sanctions by many world powers are the non-military hard power response.
Russia is threatening the world through the example of its power, whereas Ukraine is demonstrating the power of its example. Witness the brave resistance displayed by Ukrainian citizens and military forces in the early days of the invasion, slowing Russia's advances, and the courageous leadership of President Zelensky in the face of an overwhelming adversary. In this time of extraordinary peril, the importance of skillfully wielding soft power has never been greater. Given my background in business and academia, not politics, I am looking at this crisis through three lenses of soft power: travel, sports, and education.
Travel
Travel is a vital driver of a nation's reputation with the rest of the world. Russia's is being reshaped because of Ukraine. Sympathy for Ukraine is felt worldwide. As I write this, global travel, a ~$9 trillion industry (pre-pandemic)i, is being impacted. AirBNB is working to house 100,000 Ukrainian refugees.ii The EU's 27 nations banned Russian aircraft, as have Canada and the US.iii Australia has imposed restrictions on their carriers. Russia then banned airlines from 36 countries.iv As a result, Russia will no longer receive critical sources of travel-related capital inflows, a potentially ruinous long-term economic outcome. Consider the social capital implications. The 'aha!' moments travel evokes are priceless, creating experiences that enhance our appreciation for other cultures. When we visit another nation our 'signal detectors' are at their most sensitive, energised by the stream of new stimuli, including differences, flowing our way. Our observations open our minds to other perspectives, sparking new insights and stimulating innovative ideas. Russia will be deprived of these benefits because of its invasion of Ukraine. Its credibility worldwide is severely damaged. Sadly, the Russian people will suffer the consequences of their leaders' decisions.
Sports
Global sport generates ~$600-$800 billion each year,v depending on your definition. Sport attracts fans, fans attract media, media attracts sponsors, and sponsors support athletes, contributing to the economy and increasing a nation's visibility. But sport represents more than just commercial gain. Sport creates a halo effect that inspires national pride. We follow and admire athletes and teams. We feel their glory, and their defeat. We are drawn to the sheer unpredictability of the outcome and the animating hope that, despite the odds, an underdog can prevail. Sport helps make nations relatable. That's why it is notable that sport and sport brands worldwide are protesting Russia's aggression. Among the examples: the Russia Grand Prix was cancelled; Manchester United cut ties with Aeroflot; FC Schalke severed its partnership with Gazprom; FIFA and UEFA suspended all Russian clubs and teams; the IOC urged sport governing bodies to ban Russian athletes; Badminton's governing body cancelled all tournaments in Russia and Belarus; the IIHF (ice hockey) suspended all Russian and Belarusian teams; and FINA (swimming) cancelled the World Junior Swimming Championships scheduled in Kazan.vi With Russian sports already under scrutiny for ongoing doping violations, these latest reactions by the world's leading sport bodies deprives Russia of a vital area of global goodwill.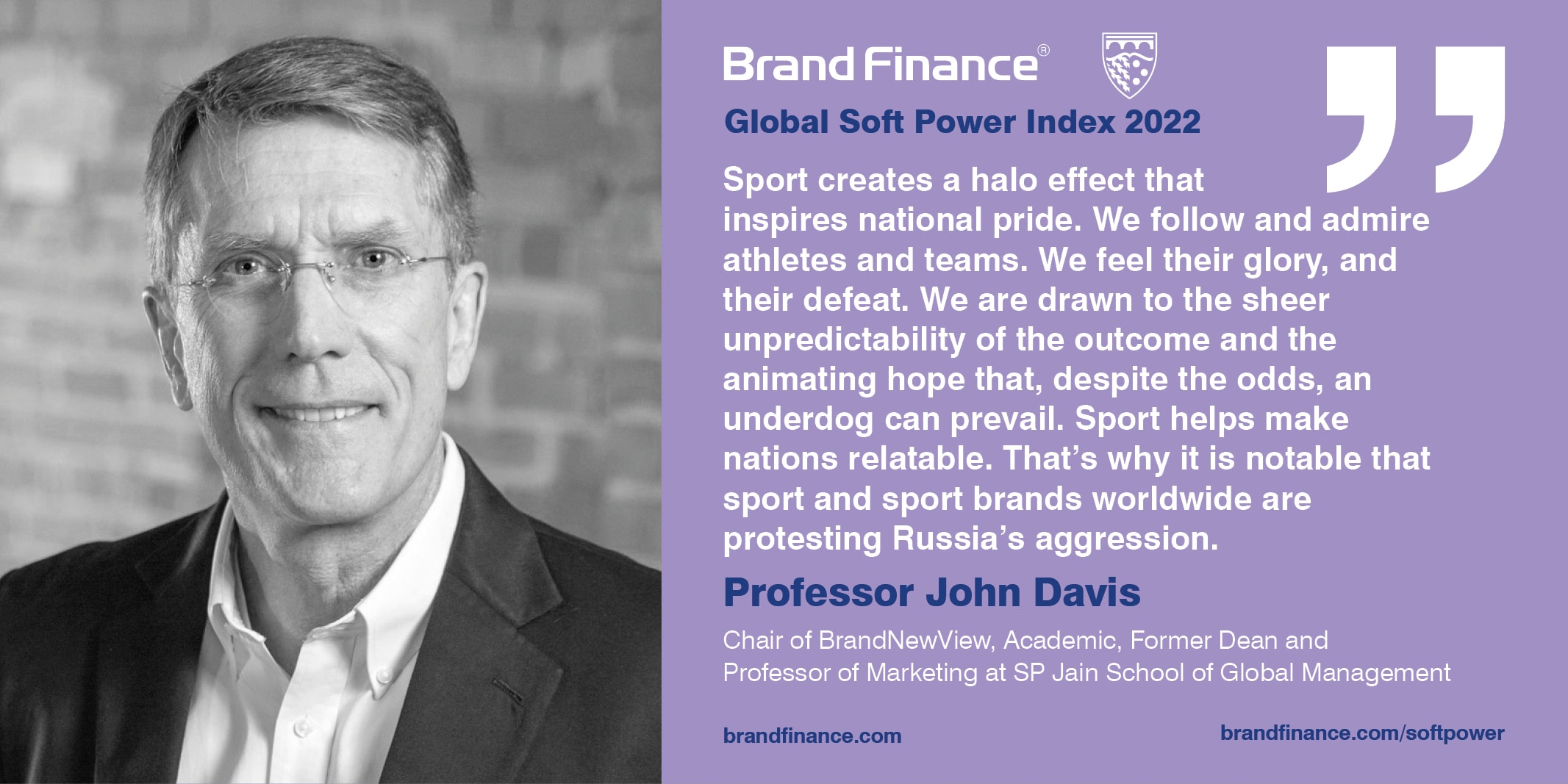 Education
Education is a $6 trillion industry.vii A nation's education system is an expression of its interests, values, and priorities. Education is supposed to bring people together, break down misunderstandings, identify challenges, and discover answers. Higher education is a magnet attracting students from around the world, awakening their curiosity, sharpening their critical thinking skills, and encouraging exploration of a better life with people different from themselves. Approximately 5 million students worldwide study abroad each year.viii Pre-pandemic, approximately 1.3 million foreign students studied in Europeix and 1 million studied in the U.S.x Ukraine attracts more than 80,000 students from 158 countries, with 20% from African nations.xi Over 55,000 Russian students study abroad.xii There is concern that academic partnerships are at risk and students are under threat, cutting off the critically important exchange of ideas. For example, MIT ended its program in Russia,xiii and the Presidents' Alliance on Higher Education and Immigration is seeking protected status for Ukrainian nationals studying in the U.S.xiv In Ukraine, it is especially poignant that Ukrainian literary expert Mariia Shuvalova tweeted:
"National University of Kyiv Mohyla-Academy suspended all lectures. My students now are joining Ukrainian army. #Ukraineisunderattack #StandWithUkriane."

Professor John Davis, Chair of BrandNewView, Academic, Former Dean and Professor of Marketing at SP Jain School of Global Management
Their courage is admirable, yet they shouldn't have to choose armed conflict over learning how to cooperate with others and become ambassadors of soft power.
Travel, sport, and education are not the only areas of soft power impacted by Russia's invasion of Ukraine. But they are vital requirements for a healthy society and help shape a nation's reputation.