This article was originally published in the Brand Finance Football 50 2022 report.
beIN MEDIA GROUP is a leading independent global media group and one of the foremost sports and entertainment networks in the world. The group distributes and produces an unrivalled array of entertainment, live sport and major international events across 5 continents, 43 countries and in 9 different languages spanning Europe, North America, Asia, Australasia and the Middle East & North Africa (MENA).
beIN MEDIA GROUP's flagship sports network, beIN SPORTS, holds the single largest portfolio of sports rights of any global broadcaster; and through its iconic MIRAMAX film studio, beIN holds an extensive library of Hollywood blockbusters while having a growing presence in series and movies production and distribution, as well as in the digital space. beIN MEDIA GROUP acquired Digiturk, the leading pay-tv operator in Turkey, in August 2016; and now has over 55 million subscribers worldwide.
Interview with Richard Verow.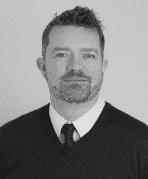 beIN has an international following, how important is women's sport to what the channel aims to achieve?
Sport is at the heart of what beIN do, and women's sport is a key component of that. It's important to us that our broadcast offering represents all our viewers – both male and female.
The mission behind beINSPIRED is to elevate the profile of under-represented sports, athletes, and talent globally, and to recognise the value that all sports - and women's sport in particular - play in the international sports eco-system.
beIN SPORTS has the largest women's sports portfolio of any broadcaster and earlier this year – on International Women's Day – announced that the UEFA Women's Champions League would be broadcast free-to-air via linear beIN channels via YouTube and social media. Additionally, beIN SPORTS broadcast the Women's FA Cup Final earlier this month and will broadcast UEFA Euro 2022 in MENA this summer.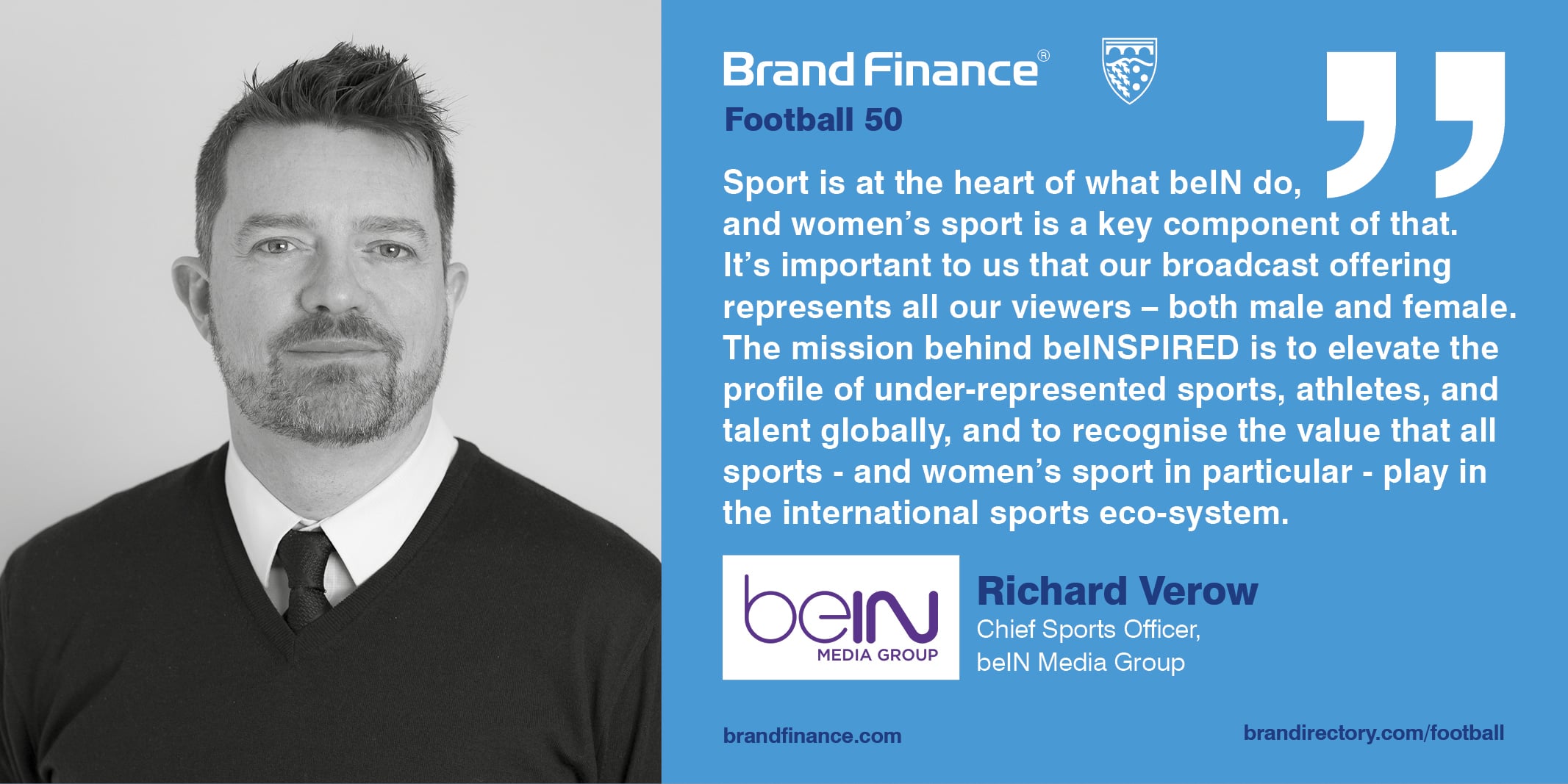 With the reach of beIN SPORTS and the properties that you have, how do you communicate with your audiences authentically?
beIN SPORTS is one of the largest broadcasters in the world, a reach that goes beyond 41 territories across 5 continents with broadcasts in multiple languages – from Arabic, English, French, Spanish, Turkish, Bahasa and Thai to name a few.
Our viewers get the best international content tailored for them, we know content is never a 'one size fits all', we want our viewers to have the best experience in a way that suits them. This is how you get close to the audiences, build a brand connection as well as staying at the forefront of the sports community.
beIN SPORTS is one of the biggest investors in sports content globally – from the FIFA World Cup, UEFA European Championships to multiple club tournaments, leagues, tennis Grand Slams, athletics, swimming and US Sports – if it's a big event you can be sure to find it with us.
beIN MEDIA GROUP as an organisation is so diverse, from the best in multi-language entertainment content from around the world in Turkey, Asia and MENA to being the majority investor in the MIRAMAX film group, bringing the best Hollywood blockbusters to the big screen and beyond.
Also, earlier this year we launched 'TOD', our new subscription video on demand OTT proposition in the MENA region. This brand-new platform provides access to more than 10,000 hours of premium Arabic, Turkish, international, blockbuster, and children's entertainment content, along with a range of new originals and beIN Sports' leading rights portfolio. beIN aims to continuously up the bar in world-class sports and entertainment content.
Building up to the World Cup in Qatar – can this be a springboard for beIN?
We are immensely proud to be showcasing one of the biggest events in the world to 25 countries in MENA and France. This tournament is a major source of excitement for us. beIN originated in Qatar, grew up in the MENA region before building an unrivalled international footprint and will now broadcast a 'home' World Cup.
The Middle East has a unique love and thirst for football, we will take the first ever World Cup in the region to our local viewers – this is a huge honour for us. Remember, five teams from the AFC have qualified with the possibility of a sixth via the intercontinental playoff so the interest levels rise even higher. The World Cup will help beIN SPORTS kick on as a business – with increased interest in our unrivalled domestic and international sport offering in the MENA region.
We have every reason to believe that this will be the most-watched World Cup ever with two-thirds of the global audience able to watch the drama unfold in prime time. Meanwhile, in the MENA region, the 2018 edition of the tournament was seen by 537 million viewers, +66.2% on the 2014 World Cup in Brazil. The growth in MENA played a key part in the 2.2% global growth in viewers for 2018.
We also believe that TV viewing is higher in the winter (Northern Hemisphere) months, and so we expect to see some natural increases in viewings just because it is being held in November/ December. Additionally, fewer people will be away on holiday at that time, which will give a boost to the viewing. I strongly believe this will be the best World Cup on and off the pitch!