Rumours recently surfaced that Birkenstock is considering an Initial Public Offering (IPO), reportedly valued at USD8 billion. Reports suggested that the German-based footwear brand could go public as early as September this year. However, the plans for the IPO are yet to be confirmed. This will depend on whether market conditions remain favourable and if private equity backer L Catterton, funded by fashion powerhouse LVMH, supports the deal.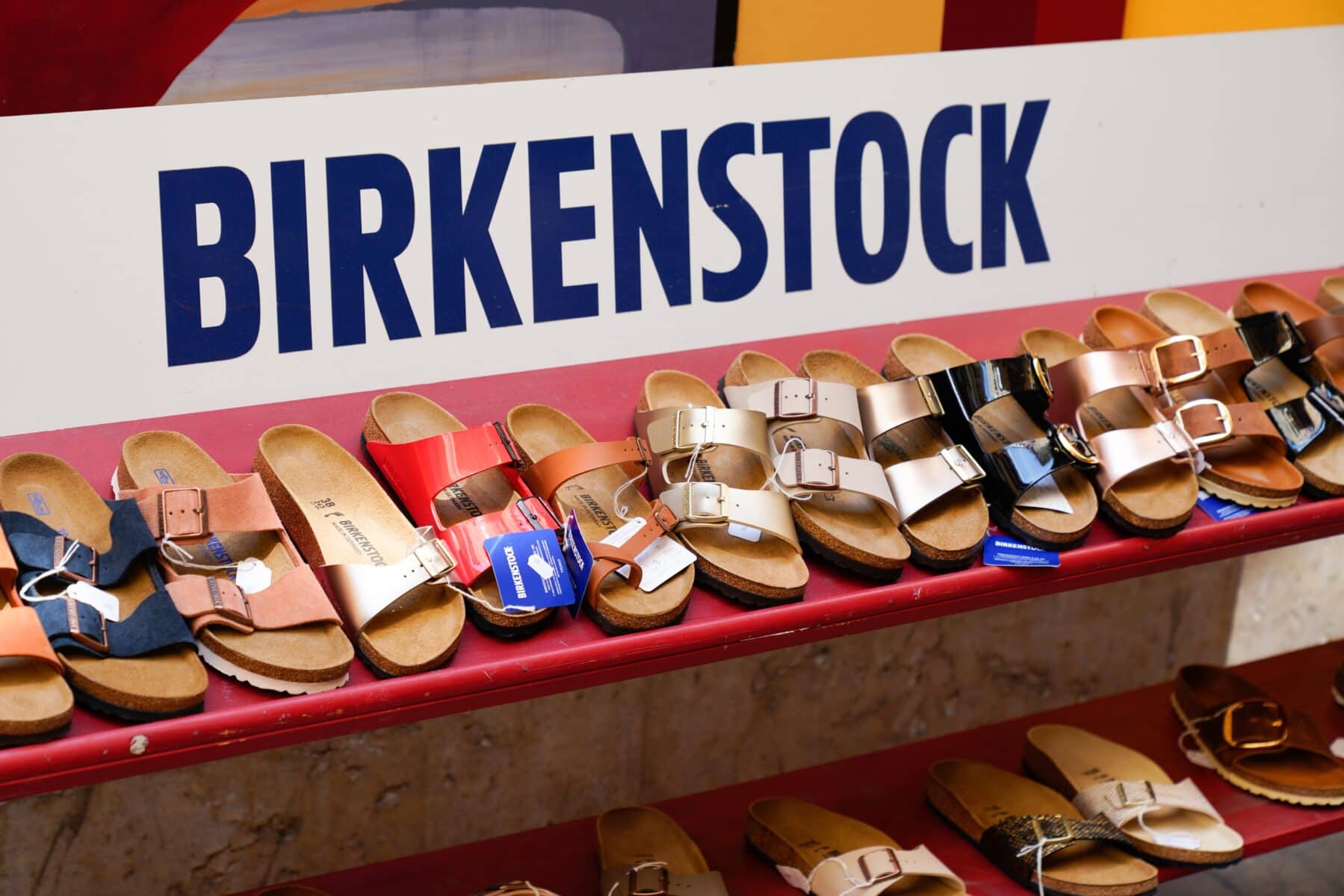 A Brand's Role in IPOs:
A company's brand is one if its core assets. Beyond business fundamentals, a well-regarded brand has the power to drive company value. It will play various roles in the eyes of different stakeholder groups. For employees, a powerful brand is likely to attract and retain top talent. For customers, positive brand perceptions might encourage customer loyalty and trust, earning repeat business. From an investor's perspective a brand should indicate two key things: potential growth and the stability of their investment. A strong brand therefore supports a strong share price.
Investors are of course consumers too. They may carry over positive first-hand experiences with a brand into their prevailing sentiment about its suitability as an investment. A positively perceived household name like Birkenstock is likely to benefit from this halo effect, further supporting a strong public offering price.
However, a strong brand does not always guarantee IPO success. An IPO can be incredibly risky and although a company's brand can certainly boost investor interest and offer a strong platform for which a company can promote its narrative, a strong strategy is essential. The market has seen renowned brands, Uber, Deliveroo, and Etsy to name a few, fall victim to disappointing IPO results. Strong brands may help to gain attention to an IPO, but this must of course be substantiated with an underlying strategy to exploit that brand and grow shareholder value.
The Effect of a Potential IPO on a Brand:
IPOs attract attention, especially when a company already holds significant brand equity. Where a company's brand already carries some weight, media attention can further boost awareness and interest, driving value.
Birkenstock's History:
Birkenstock has built significant global brand recognition and awareness over many years. Its history can be traced back almost 250 years and in the past 50 years, Birkenstock has further curated a portfolio of iconic shoes. The 1970s saw the launch of the Boston clog and Arizona sandal; two styles which remain the company's most popular to date. In 2021, L Catterton acquired its majority stake in Birkenstock, at the time valuing the business at approximately USD4 billion. With L Catterton's backing, it looks like Birkenstock has doubled its value. This growth is not without thanks to Birkenstock's remarkable marketing efforts which have unequivocally captured consumer interest. Last year, Birkenstock launched its first paid global campaign, "Ugly for a Reason", playing off the brand's historic "ugly" label to educate audiences on foot health. Building on the Birkenstock legacy, the company brand has truly embraced the Gen Z trend that prioritises comfort, quality, and timeless style. Through this ethos, Birkenstock has grown in popularity, capturing a generation of younger consumers. What were once considered a "hippie staple", have transformed into must-have fashion pieces. Also in 2022, the Boston clog went viral on TikTok, thanks to the site's ability to accelerate the spread of trends at unfathomable speeds, causing the shoe to sell out almost everywhere. Birkenstock's brand-centric activities have further bolstered its growing popularity. Most recently featuring in box office hit, Barbie, we saw Stereotypical Barbie (Margot Robbie) donning a pair of Barbie-pink sandals as she finds her feet in the real world. Google searches for "Birkenstock sandals for women" more than tripled following the cameo, causing sales to surge.
Conclusion
A company's brand is crucial to shaping investor and consumer perceptions, both pre- and post-IPO. This, in turn, can create greater opportunities for capital and further investment in an environment where many companies are competing for funding. Where there is a strong, well-regarded brand at its core, a company may take advantage of its solid reputation to generate value and grow its share price. However, companies looking to IPO must communicate a strong investment case and not rely on brand alone for long-term success.