This article was originally published in the Brand Finance China 500 2023.
Bosideng is a world-renowned down apparel brand which places utmost priority on its brand image and steadfastly implements its brand development strategy. Through Bosideng's 'brand-led' development model, formed through the continuous shaping, cultivation, promotion and innovation of its brand, it has become a well-known and leading Chinese down jacket brand. Bosideng is committed to becoming the preferred down jacket brand amongst global consumers, realising its brand building goal of "World's down jacket, China Bosideng".
As a caring and responsible corporate citizen, Bosideng adheres to its mission of "warming the world", integrating the fulfilment of its responsibilities towards employees, partners, society, the environment and other stakeholders into its corporate strategy and development. Bosideng actively explores and practises green development and sustainable fashion through its initiatives in carbon reduction, such as achieving carbon-neutral forestry and "near zero-carbon" factories as well as tracking the carbon footprint of its products and monitoring greenhouse gases produced. Additionally, Bosideng achieved an 'A' rating in MSCI's ESG rating and a 'B-' score in its first CDP submission. Through these activities, Bosideng aims to be a role model for textile and apparel brands.
Bosideng has seven of the largest and most technologically advanced down apparel production bases in China and has opened more than 4,000 retail outlets. It has made positive contributions to the development of China's high-end textile and down apparel industry, with its main product having been in the Chinese market for 28 consecutive years (1995-2022). The brand also leads in both domestic and international sales volume in terms of scale and capacity. In 2022, its comprehensive market share will reach 24.11% and its market sales share will reach 51.61%. The brand ranks among the top 500 private enterprises in China's manufacturing industry and the top 500 private enterprises in China.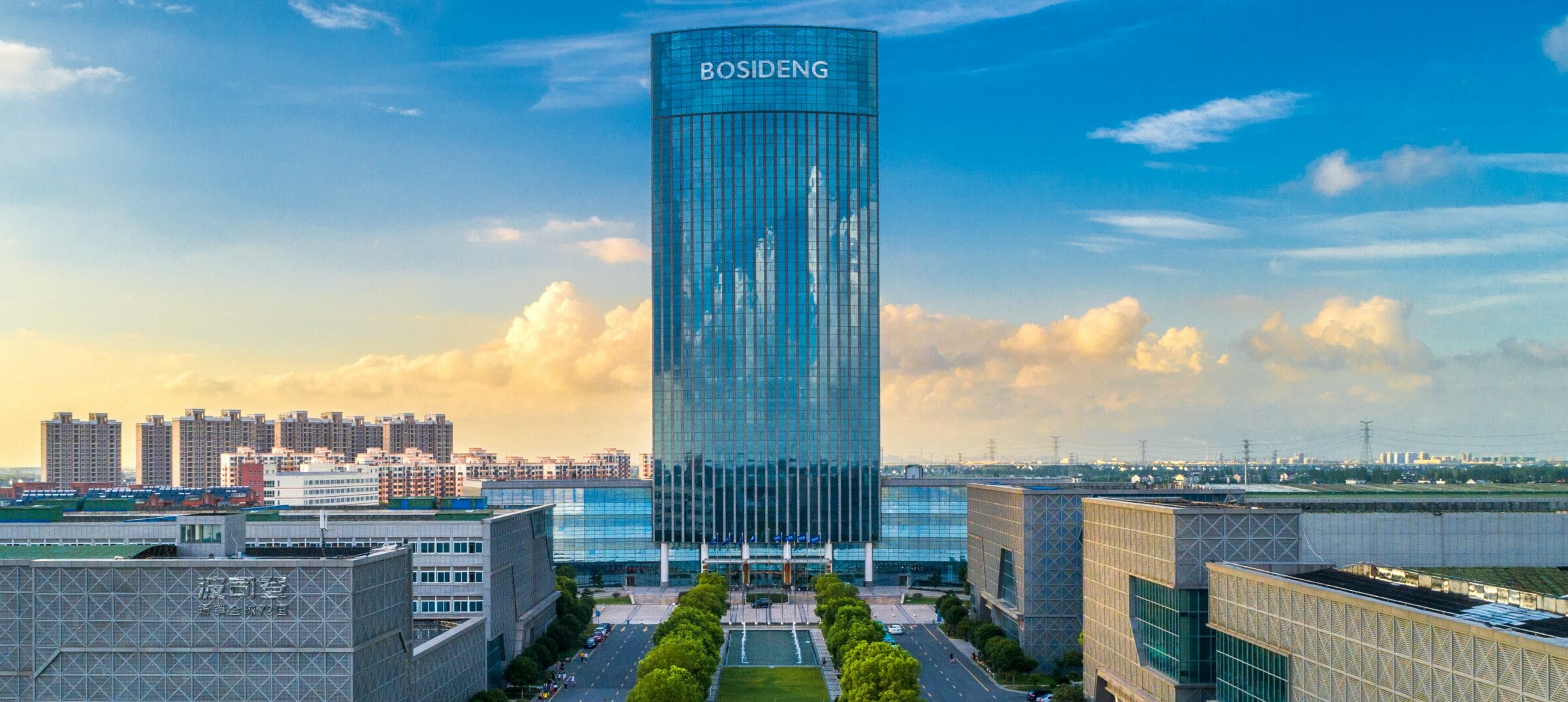 This article was originally published in the Brand Finance 中国 500 2023.
波司登视品牌为生命,坚定不移实施品牌发展战略,通 过对品牌的持续塑造、培育、提升和创新,形成了波司 登特色的"品牌引领"发展模式,成为家喻户晓的中国 羽绒服第一品牌。公司致力于成就全球消费者首选的羽 绒服品牌,实现"世界羽绒服、中国波司登"的品牌建 设目标。
作为有温度、负责任的企业公民,波司登秉持"温暖全 世界"的发展使命,把对员工、合作伙伴、社会、环境 等利益相关方的责任融入企业战略与发展实践中。公司 积极探索实践绿色发展与可持续时尚之路,开展碳中和 林、温室气体核查及产品碳足迹、"近零碳"工厂等减 碳实践,MSCI(明晟)ESG评级跃升至行业领先的A 级,首次参与全球环境信息研究中心(CDP)企业评级 获评"B-"评级,为纺织服装品牌社会责任管理提供领 先范本。
波司登集团全球知名的羽绒服装品牌企业,公司在国 内拥有规模最大、技术最先进的7大羽绒服装生产基 地,开设超过4000家零售网点,主营产品羽绒服连续 28年(1995-2022年)中国市场销量第一,规模总量 全球领先,为中国高端纺织及羽绒工业发展做出积极贡 献。2022年市场综合占有率达24.11%,市场销售份额 达51.61%。公司位列中国制造业民营企业500强、中国 民营企业500强。