Our latest study into the world's most valuable banking brands has identified a dramatic downturn in the industry's performance following the devastating effects of the pandemic. Jennifer Moore, General Brand Manager and Design at Absa, talks to us about the new challenges facing banks around the globe and shares Absa's approach to dealing with the crisis while prioritising customers' needs.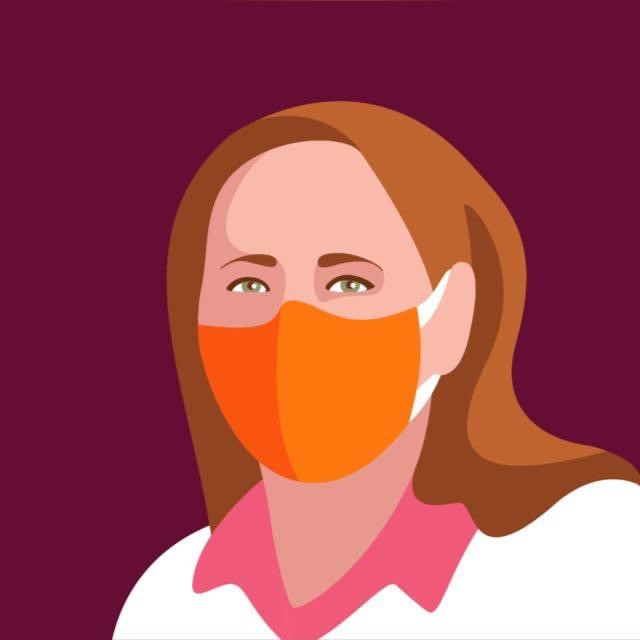 How would you contrast the role of the banking industry in the Global Financial Crisis (GFC) vs the role it is currently playing during the COVID-19 pandemic?
The dramatic spread of COVID-19 has disrupted lives and livelihoods across the globe. The economic upheaval caused by the outbreak has inevitably revived memories of the GFC, a situation where access to cash, or the convertibility of assets to a more liquid form such as cash, became severely limited. COVID-19, by contrast, is a public-health crisis where draconian containment efforts are producing a shock to the real economy, with devastating consequences.
Most banks have entered the current crisis much stronger, owed in part to the raft of regulatory reforms and stronger supervision implemented following the GFC. Banks now have a critical role to play, yet the effectiveness of a bank-supported economic recovery from the devastation of the pandemic depends on factors such as the sector's resilience and agility, as well as banks' risk management thresholds.
Independent reports recently published by JP Morgan and the local arm of Bank of America (BofA), identified Absa Group as one of their top picks to lead the recovery and ride out the bad debts incurred during 2020. BofA based this prospect on account of Absa's discipline and effort over the past several years in managing the Group's capital and liquidity, and our balance sheet has positioned us well to survive the economic shocks of the pandemic.
What are the biggest threats to the Absa Group brand as a result of the onset of COVID-19?
The decisions that banks are taking now will have a major impact on customers' prospects and will be remembered for years to come. Compelled to think and act very differently, Absa Group had to swiftly adapt to the changing consumer landscape to remain relevant, leading with action and social responsibility at a time when our customers needed us most.
As banks grapple with the many challenges posed by the crisis, it became evident that whatever the eventual outcome, they would have learnt many valuable lessons about their customers, their own capabilities, and the market as a whole. Looking ahead, one of the areas of focus that will reshape the banking sector and support a stronger recovery is serving customers better, through the right channels, with dynamic and relevant products and services.
The surge in digital adoption has unfortunately also sparked a global increase in cybercrime activity, placing banks and other financial institutions at risk of data breaches and non-compliance fines, both of which can be detrimental. With remote workforces accepted as the 'new normal' in the foreseeable future and as we continue to adapt to new ways of working, it is imperative to ensure the right controls are in place to prevent events such as data breaches. Absa Group has been selected to proudly serve on the Payment Card Industry Security Standards Council's Board of Advisors, where we will help shape the development of global payment data security standards.
Are there any particular initiatives you are most proud of that have arisen at Absa as a result of the pandemic?
It is worth noting that Absa Group completed our three-year separation from Barclays Bank PLC in 2020, despite the challenging conditions presented by the pandemic. The 'change muscle' that we developed because of the separation process, enabled us to efficiently implement the large-scale operational changes required by COVID-induced lockdowns.
In line with broader global and local efforts to assist employees, customers and communities impacted by the pandemic, Absa Group also undertook a number of financial, humanitarian, health and community support initiatives.
Daniel Mminele, who took over as Absa Group CEO just as the COVID-19 storm was about to hit South Africa, initially prioritized the safety and wellbeing of our employees. Our remote working model enabled approximately two-thirds of our employees to work from home while our frontline was protected by strict hygiene protocols. At the end of 2020, Absa Group assisted vulnerable communities by donating R49.8 million for protective gear and medical response support, enabling testing, screening, and tracing, and humanitarian assistance. R6 million went towards supporting over 1,100 students with learning devices and mobile data for online learning; we provided 3 million meals, and in excess of R27 million went towards relief efforts in 9 African countries where Absa has operations.
We also introduced measures to help ease the financial hardships for our customers. These included launching one of the most comprehensive payment relief programs, helping more than 700,000 retail and business banking customers across our African markets. Our Corporate and Investment Banking COVID-19 financing across our markets, including moratorium and covenant waivers, amounted to R48 billion, with over 293 corporate clients assisted to relieve funding pressures in South Africa.
Absa Group has been recognized on numerous local and global platforms for our distinctive quality of leadership and for being a stabilizing force in the lives of our customers, employees and the communities where we operate. We have not simply continued to provide financial services, but we have also responded with deep empathy for the people around us.
Our strategic shift to purpose-driven banking and acting as a force for good is likely to yield benefits that will endure long after the current crisis has passed.