Abu Dhabi National Oil Company (ADNOC) was the first UAE brand to surpass the US$ 10 billion mark in value last year. The brand has undergone a significant transformation since CEO H.E. Dr. Sultan Ahmed Al Jaber took the helm in 2016, unifying multiple operating companies into a leaner and more efficient energy producer.
ADNOC's transformation has since taken the brand from strength to strength. Under the astute leadership of Group CEO H.E. Dr. Sultan Ahmed Al Jaber, ADNOC has evolved into a trusted global player with one brand and one strategic vision at its core. It has attracted some of the world's leading institutional investors as partners across its business and has raised more than US$64 billion through such transactions since the start of its transformation. Due to ADNOC's competitive advantage in cost and carbon efficiency per barrel of oil produced, it is a likely contender to be "the last barrel standing" in the ongoing transition to a low carbon economy.
ADNOC is actively investing in diversifying its portfolio beyond raw commodity exports with recently announced efforts in hydrogen, ammonia and other value-add downstream products – part of the brand's longstanding commitment to future proofing its economic contributions to the UAE and maintaining a legacy of environmental stewardship. To date, the Group has invested in several measures to reduce its carbon footprint, notably through a significant expansion of carbon, capture and storage (CCS) technology across its business.
ADNOC once again is set to raise the profile of Abu Dhabi and the GCC through the launch of the highly anticipated futures exchange for Murban crude.
Interview with His Excellency Dr. Sultan Ahmed Al Jaber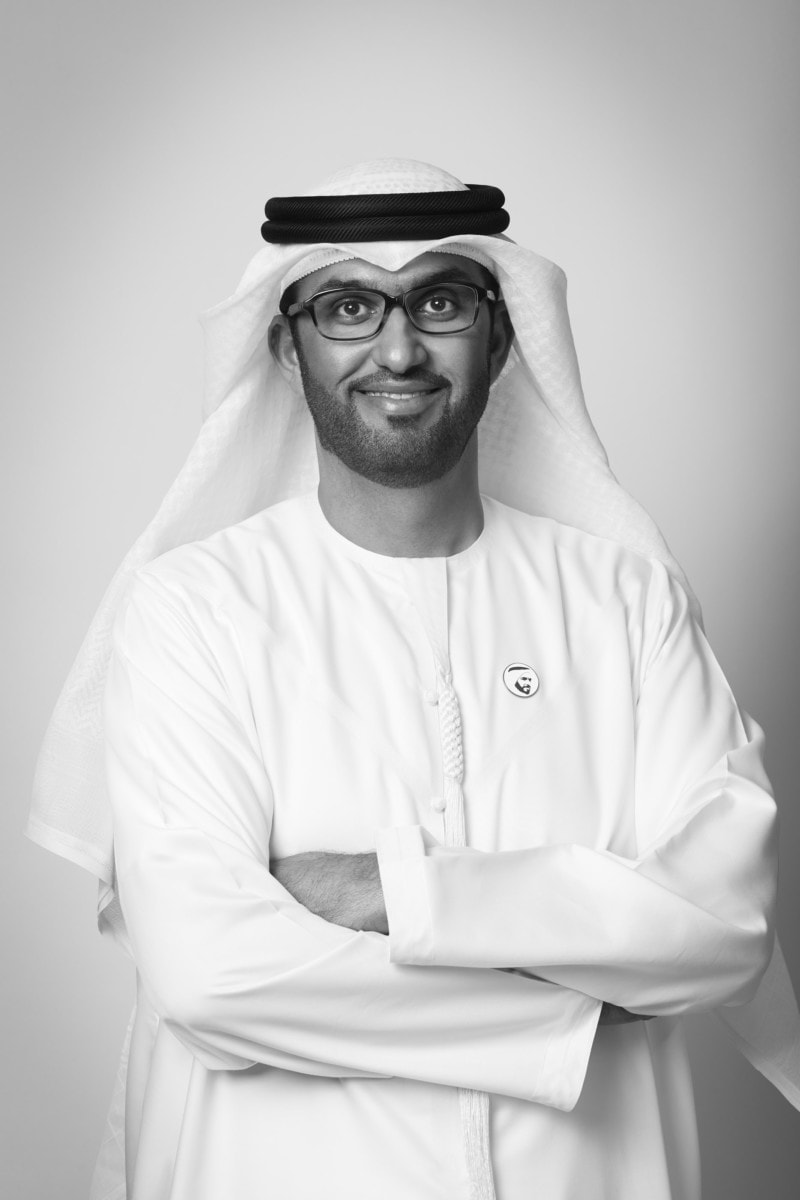 What role does technology play in the ADNOC brand and your reputation among key stakeholders?
Technology plays a key role in enabling us to maximize greater value from our assets and resources to reliably and responsibly deliver energy supplies to our global customers. This was apparent last year as we navigated volatile market conditions following the Covid-19 pandemic and responded with agility and strength to the challenges we faced. In the same vein, technology is at the core of our environmental peformance, a driving force of our ESG position and, as a national oil company, our contributions to the UAE's sustainable development agenda.
How has the response to this tough year (Covid-19, oil price volatility) helped differentiate the ADNOC brand and business?
Our recognition as the most valuable brand in the UAE for the third consecutive year and our ranking among the top ten brands in the oil and gas industry is testament to the efforts of my colleagues at ADNOC throughout 2020. We delivered strong operational and financial performance as a result of our resilience and the fact that we are benefiting from the transformation we started over four years ago at the direction of the UAE Leadership. Over this period, we have focused on improving our performance, strengthening our agility, and reinforcing efficiency throughout our business. Most importantly, we have focused on reducing our costs and this will continue to be the case.
Looking forward, what dimensions and strengths of the ADNOC brand will enable long term sustainable growth?
The ADNOC brand is defined by our values of being collaborative, efficient, progressive, respectful, and responsible, which are underpinned by an unwavering focus on protecting health, safety and the environment (HSE). These attributes inspire the way we do business, guide our decision-making, and lay the foundation for our long-term growth. Our commitment to our values as well as our focus on producing the world's most cost-efficient and carbon-efficient barrels will ensure we continue to sustainably deliver energy to the world and drive value to the UAE for decades to come. They will also enable us to drive deeper connections and resonate with our partners, communities and stakeholders, increase ADNOC's brand equity and strengthen our brand proposition.