This article was originally published in the Brand Finance Global 500 2022, Brand Finance Oil & Gas 50 2022 and the Brand Finance Middle East 100 2022 reports.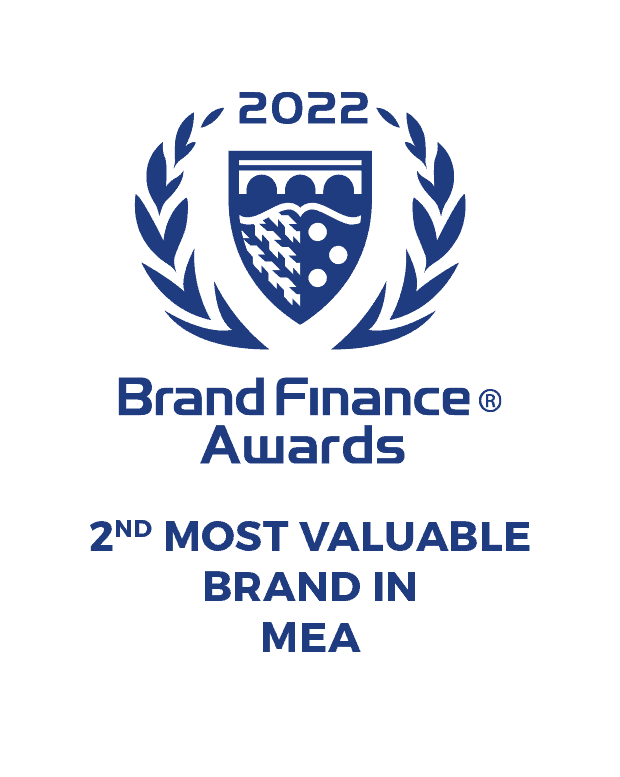 The Abu Dhabi National Oil Company (ADNOC), achieved an even more impressive 19% brand value growth to US$12.8 billion, the fastest amongst the top 10 oil and gas brands globally, which sees it hold on to its position as the 2nd most valuable brand in the region.
ADNOC is one of a handful of brands in the sector to see its BSI score rise by +2.0 points, evidenced by its stellar reputation and trust amongst international investors and stakeholders.
Last year, ADNOC announced an increase in its national reserves of 4 billion stock tank barrels of oil and 16 trillion standard cubic feet of natural gas, as well as capital expenditure of US$127 billion to enable plans to boost its upstream production capacity and downstream portfolio. With an eye on the future, and in line with the UAE leadership's 2050 net zero strategy, ADNOC is also embracing the energy transition through several strategic initiatives including its global clean energy joint venture with TAQA and Mubadala on renewable energy and green hydrogen.
Interview with Sultan Ahmed Al Jaber.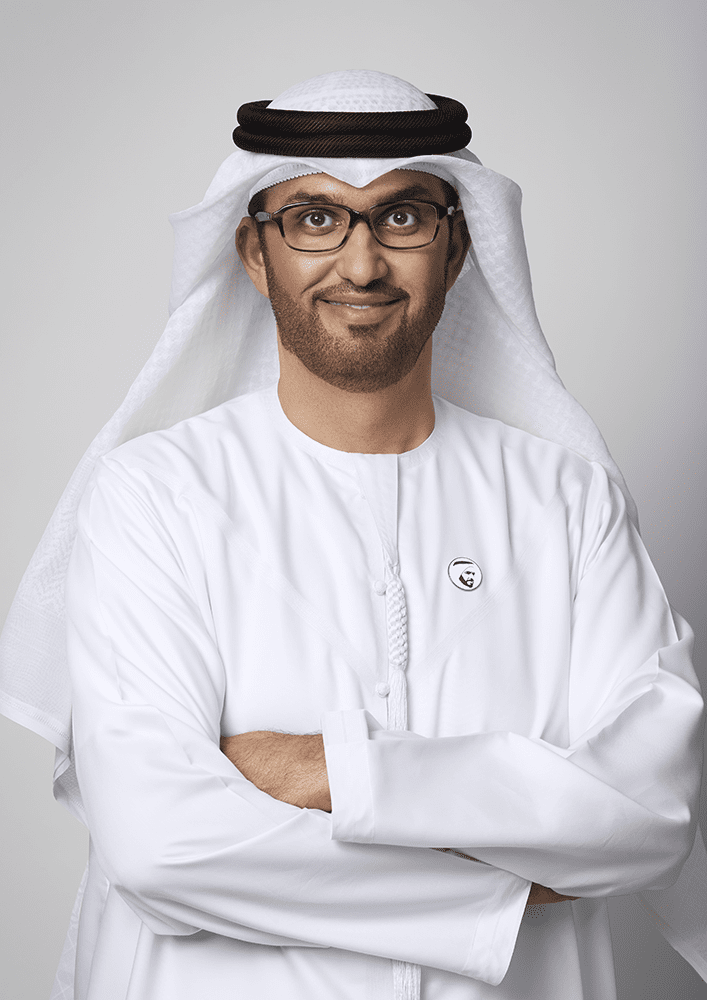 What role can and should the oil and gas industry play alongside the entire energy industry in the global energy transition?
I think it is vital to leverage the expertise of the entire energy industry, including the hydrocarbon industry in ensuring the success of the global energy transition, because, if there is one thing that the history of every energy transition tells us, it is that they take time. You cannot simply flip a switch. To successfully navigate a complex transition to the energy system of tomorrow, we can't just unplug from the energy system of today. We must remain pragmatic, while being progressive. We should look for the solutions where the energy expertise exists. And we should always remember that our goal is to hold back emissions, not progress. In line with this thinking, the UAE has taken an integrated approach to the energy transition and built on its experience as a reliable oil and gas supplier to become a center of excellence for all forms of energy.
I have been fortunate to have had the opportunity to play an active role in this diversified model as the founding CEO of Masdar - the renewable energy company - alongside my current role as ADNOC's CEO. As a result of this integrated approach, the UAE is one of the world's leading suppliers of oil and gas, whilst also being home to the world's largest and lowest cost solar plants, as well as the host of the International Renewable Energy Agency - IRENA. We believe that by taking a progressive approach to climate action and a proactive approach to the energy transition, we can create new industries and new economic opportunities, while remaining a reliable supplier of all forms of energy to the world.
How is ADNOC specifically contributing to helping this transition?
As long as the world relies on hydrocarbons during the energy transition, it is critical that they are as low carbon as possible. So one of the key contributions ADNOC is making, is ensuring we supply the least carbon intensive barrels to the world. By virtue of geology and design, our signature grade, Murban, has less than half the carbon intensity of the industry average. And we are building on a legacy of environmental responsibility that our founding father Sheikh Zayed set when our company was founded 50 years ago. As such, we introduced a zero intentional flaring policy before many of the majors and have reduced flaring by over 90 percent since 1971. We maintain one of the lowest methane intensities of any hydrocarbon producer in the world at 0.01 per cent and we constantly apply new technologies and innovations to build on this position. For instance, we were the first oil and gas company to introduce carbon capture and storage technology to the region.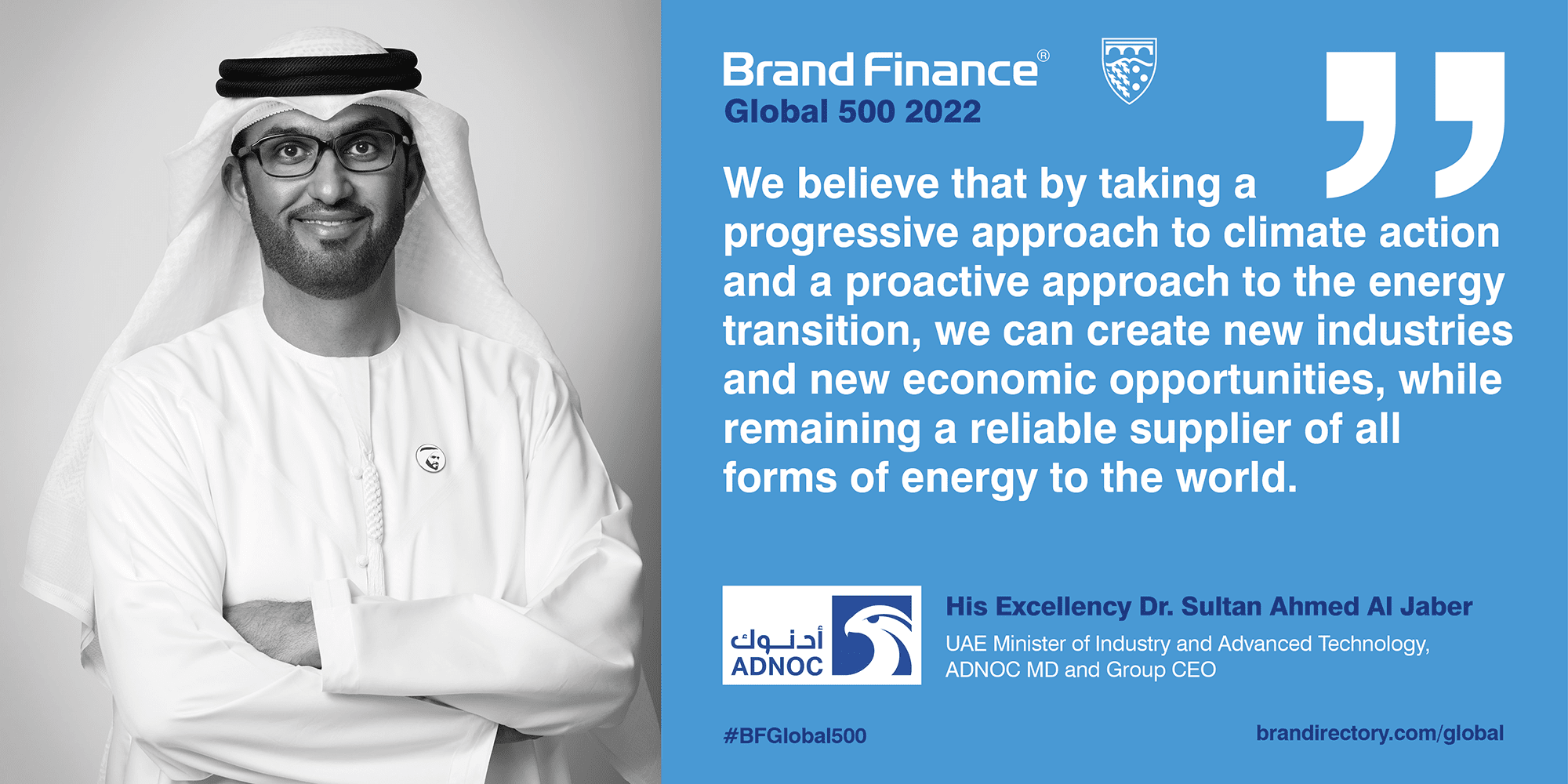 Against the backdrop of COP 26, what are the other key technologies and innovations of the future? What is ADNOC doing in this space?
As I mentioned, we are always looking for innovative ways to reduce our carbon footprint, and as of January 1st 2022, in what is a first for our industry, we transferred 100% of ADNOC's grid power to zero carbon energy sources, by plugging into nuclear and solar energy. In addition, we are proactively moving into the clean energy supply chain space, taking advantage of the massive growth potential of this sector. Globally, at least 3 trillion dollars will be spent on renewable energy over this decade, as countries enact plans against net zero commitments.
ADNOC recently co-invested alongside a consortium of Abu Dhabi's energy giants to transform Masdar into the region's pre-eminent renewable energy powerhouse. The new Masdar has almost doubled its capacity overnight to 23 GW and our ambition is to expand its portfolio to at least 100 GW. And in addition to wind and solar, ADNOC has taken significant steps in building the foundations of the global hydrogen market, using the advantages of our existing gas infrastructure. We have already completed demonstration shipments to Japan and South Korea, using ammonia as a carrier fuel, and, as the global hydrogen market develops, ADNOC, Abu Dhabi and the UAE will become a significant hub for hydrogen production and supply. In short, ADNOC will remain at the forefront of energy solutions throughout the energy transition, working across the entire diversified energy landscape.