​
We sat down for a quick interview with John Talyor, Chief Marketing Officer, AMD, to get his thoughts on the impact of COVID, the AMD product portfolio, and the future of the brand.
AMD is a US-based tech company developing high-performance computing and visualisation products for both business and consumer markets.
AMD has achieved the highest brand value growth in the US among all tech brands (see ranking), outpacing key competitors Nvidia and Intel as well as the likes of Apple, who recently launched their first in-house CPU chip.
The company's revenue projections have grown significantly over the last 12-months representing a key driver behind their substantial growth. This positive outlook can be largely attributed to superb product performance in key segments. In particular within their computer processing units (CPU), where a large number of tech experts have highlighted the AMD Ryzen cores as outperforming their counterparts at Intel across a number of specifications.
Sector analysts tracking AMD and other competing brands have also highlighted that AMD Graphics Processing Units (GPU) have exhibited vast improvements in both performance and quality and that the gap between Nvidia and AMD in this area has started to narrow. One analyst even described the company as "firing on all cylinders". The products have been hugely popular with niche audiences seeking high-performance products for areas such as graphic design and gaming.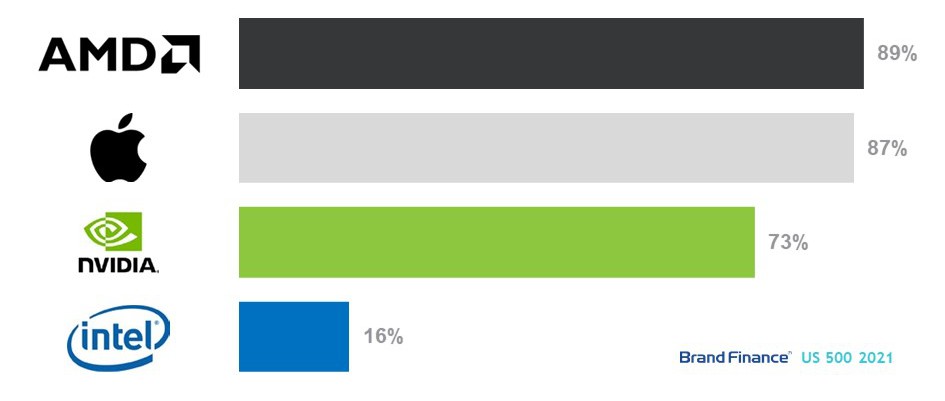 Whilst Intel and Nvidia remain larger in terms of revenue and overall market share, we expect to see AMD continue to make waves in this space with increasingly innovative product and services offerings, and exciting marketing and sponsorship initiatives, such as their existing esports sponsorship with Fnatic, one of the worlds leading esports organisations. AMD has laid firm foundations to maintain its momentum and continue to exhibit strong growth in the future.
Interview with John Taylor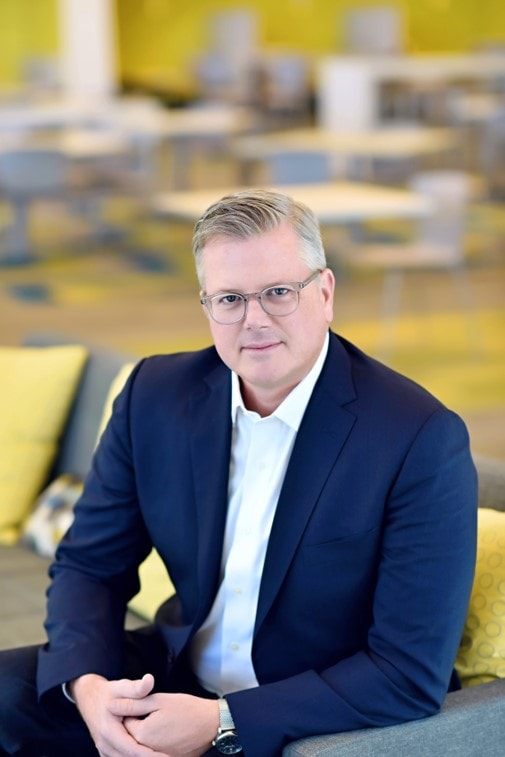 How has the COVID-19 pandemic impacted the AMD mission to accelerate next-generation computing experiences? ​
As AMD CEO, Dr. Lisa Su, said in her CES 2021 keynote, the COVID-19 pandemic affected all of us in ways we did not necessarily expect, but it was a year where we got to experience first-hand the increasingly important role technology plays in all aspects of daily life.
The world needed to turbocharge its technology capabilities. In addition to ramping the supply of our essential technology products for the PCs in your home and the cloud infrastructure supporting WFH and digital learning, we created the AMD COVID-19 High-Performance Computing fund and donated more than 12 petaflops of supercomputing to important centers of infectious disease research.
Today, we continue to nurture strong relationships with the partners that help us deliver those essential and important technologies like AWS, HP, Google, Lenovo, Microsoft, and Sony.​
Our vision that high-performance computing can transform lives resonates even more now. Like other organizations, the pandemic enabled us to accelerate digital transformation using AMD-powered cloud-based video collaboration applications, engaging with partners and customers globally entirely through digital means. AMD stayed on schedule and launched the world's fastest gaming CPUs, AMD Ryzen™ 5000 Series Desktop Processors, and the world's fastest HPC accelerators for scientific research, while also delivering next-generation PC gaming with AMD Radeon™ RX 6000 Series graphics cards.​
Looking ahead, we remain focused on telling the story of AMD high-performance computing products helping the world take on its most important challenges – from education, to business, entertainment, to research. ​
How has the AMD brand strategy been used to enhance the company's divisional structure? ​
For the past few years, elevating the AMD brand has been a top focus for me and our team. We strategically transitioned from closer to a "house of brands" to a more cohesive branding approach that highlights the AMD brand across everything we do. At the same time, we've focused on building a strong foundation for corporate storytelling as viewers saw in our CES opening film and our "Where Gaming Begins" film. All of this helps to tell the story of the full scale and relevance of AMD across multiple significant technology markets.​
AMD is the fastest growing tech brand in the US this year. Looking forward, what dimensions and strengths of the AMD brand will create long-term sustainable growth? ​
I'm delighted that AMD is recognized in this year's Top 500 most valuable brands in the USA. It feels great to be up there with so many brands I admire. That said, we're in the business of defining the future so our whole team are always looking ahead, focusing on how best to strengthen the brand, expand our community, and build deep customer relationships across the industry.
We'll continue to amplify what AMD brings in terms of relentless innovation, security, and reliability with our commercial audiences especially as we drive further expansion in the cloud, in enterprise infrastructure, and supporting working from home. It is a fantastic time to be at AMD and we're all very proud of the hyper-growth we've seen in recent years. We'll continue to innovate and deliver the high-performance technologies that people need now and in the future. ​