This article was originally published in the Brand Finance US 500 2022 and Brand Finance Semiconductors 20 2022 reports.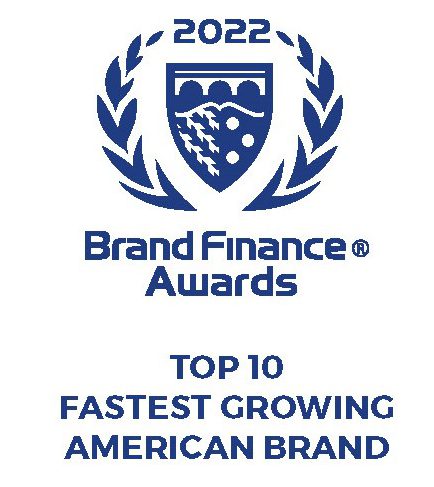 AMD saw a rise in brand value up 122% to US$6.0 billion. The semiconductor company is one of the fastest-growing brands in the sector. A rise in gaming, cryptocurrency mining and artificial intelligence, coupled with the global chip supply shortage, saw demand for the brand's products, which remained high throughout the year, leading to increased revenues.
Interview with John Taylor.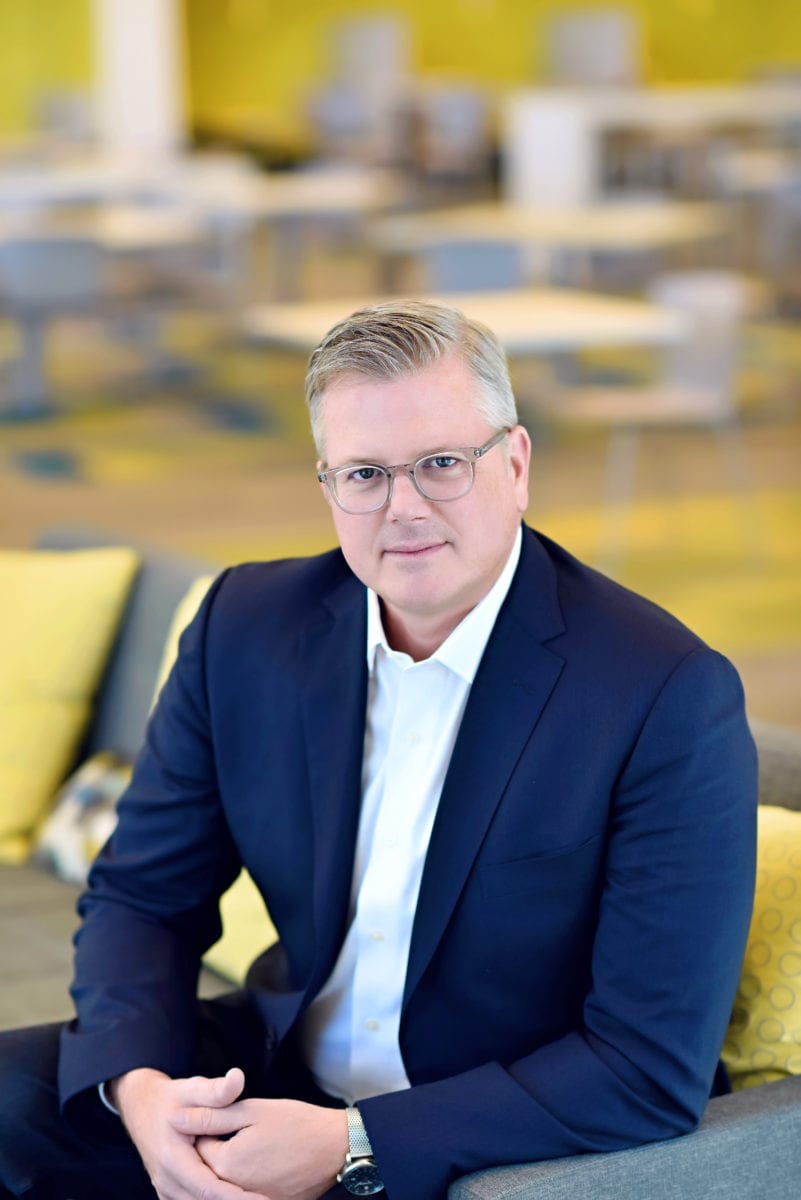 AMD once again features in the top 10 fastest growing brands in the US (122% increase YoY). To what do you attribute the incredible growth in 2021?
We have leadership products across our focus markets which helps fuel business momentum and growth. And those high-performance computing markets where we are focused – from cloud services to PCs to game consoles and graphics – are in high demand. We complemented this in 2021 with investments in building awareness and equity for the AMD corporate brand through multiple high impact campaigns.
Brand Finance market research also reveals that AMD exhibits high levels of customer recommendation whilst perceptions of overall reputation have also increased over 12 months. Do you think the brand has strong momentum within the consumer segment?
We have had strong growth in both consumer computing and graphics and expect this to continue with ongoing great products and marketing. For example, AMD is the brand powering all forms of gaming (e.g., PC, console, cloud, and handheld) and our partnerships with Tesla and Samsung are expanding our reach further, to even more consumers.
AMD has experienced phenomenal growth in both business and brand value over the last 5 years and strategic mergers such as the deal announced with XILINX in 2020 have contributed significantly to this. What do you see as key growth opportunities for the brand over the next 5 years?
Our vision is for AMD to lead in high performance computing for the most important markets today and tomorrow. Thus, we see significant opportunities to continue to grow the AMD brand. We believe the Xilinx acquisition will contribute significantly in new and meaningful ways, evolving our company and vision, developing new technologies, introducing us to new markets, and partnering with new customers.
What are the core values at the heart of AMD and how do you see these helping the brand grow and distinguish itself from key competitors such as Intel?
AMD is all about building great products, deepening customer relationships, and getting consistently better at everything we do. As such, we are developing an inclusive brand that relies on our partners, as much as they rely on us, with the belief that the best progress is the progress we make together.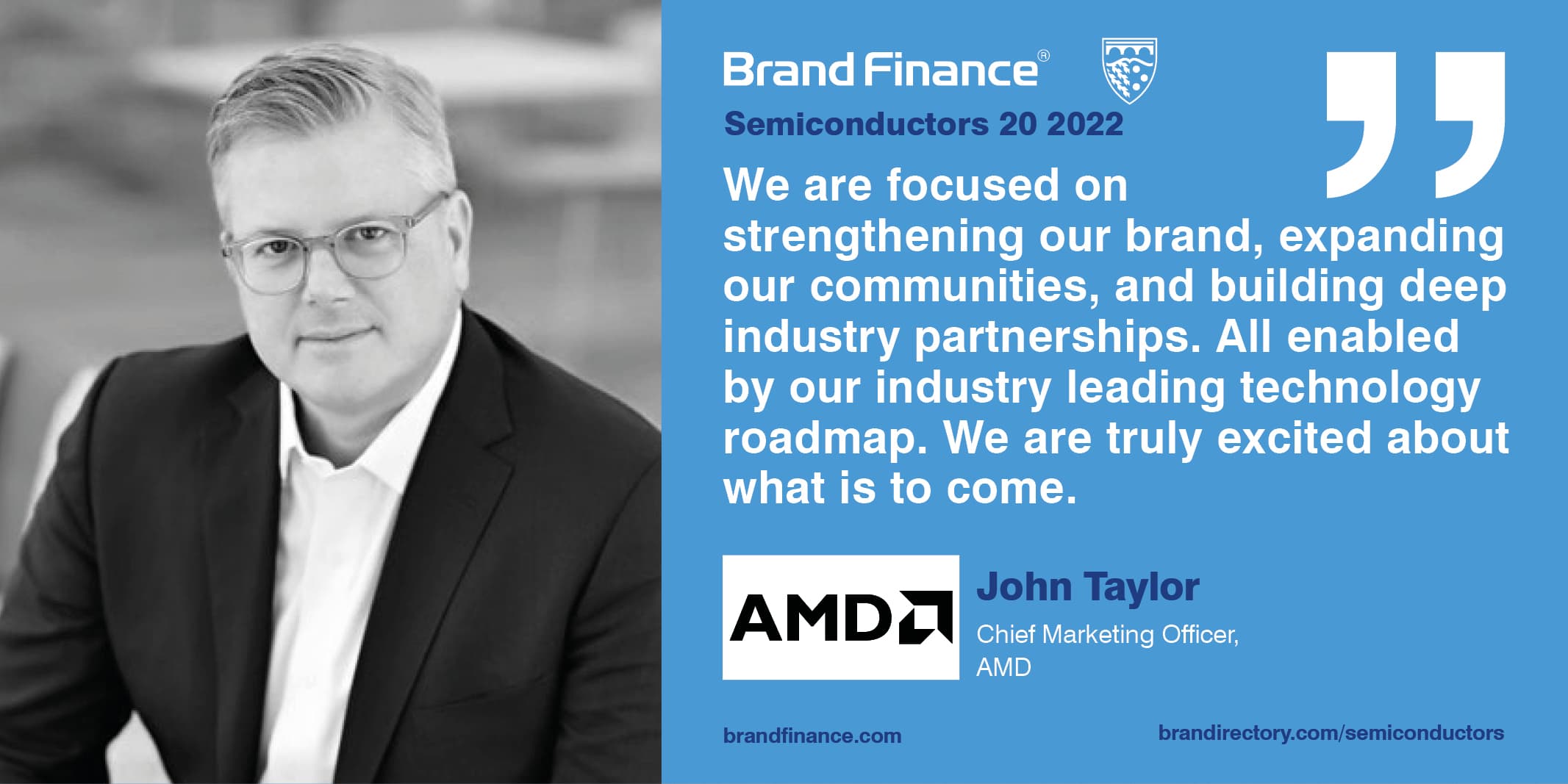 Intel has dropped 20 places in our rankings from 18th to 38th whilst AMD has climbed from 290th to 147th. Do you foresee this gap closing even more in the future?
We are focused on strengthening our brand, expanding our communities, and building deep industry partnerships. All enabled by our industry leading technology roadmap. We are truly excited about what is to come.