This article was originally published in the Brand Finance Global 500 2022 report and the Brand Finance Automotive Industry 2022.

BYD entered Brand Finance's Global 500 for the first time in 2010, with a brand value of $2.1 billion US dollars, ranking 469th. In 2021, BYD Auto became the first Chinese brand to achieve the milestone of launching 1 million new energy vehicles.
In addition, BYD has topped the annual sales of new energy vehicles in China, achieving 603,783 units. It is the ninth year that BYD has occupied this place in China.
BYD is a multinational corporation that focuses on four major industries, covering automobiles, rail transit, new energy, and electronics. Thanks to its 35,000 research and development engineers and 22,000 authorized global patents, BYD has successively launched the blade battery, the DM-i technology platform, the e-platform 3.0, and other groundbreaking technologies. BYD has always led global green travel, and kept practicing its brand proposition, which is technology, green and future, with the aim of 'cooling the earth by 1℃'.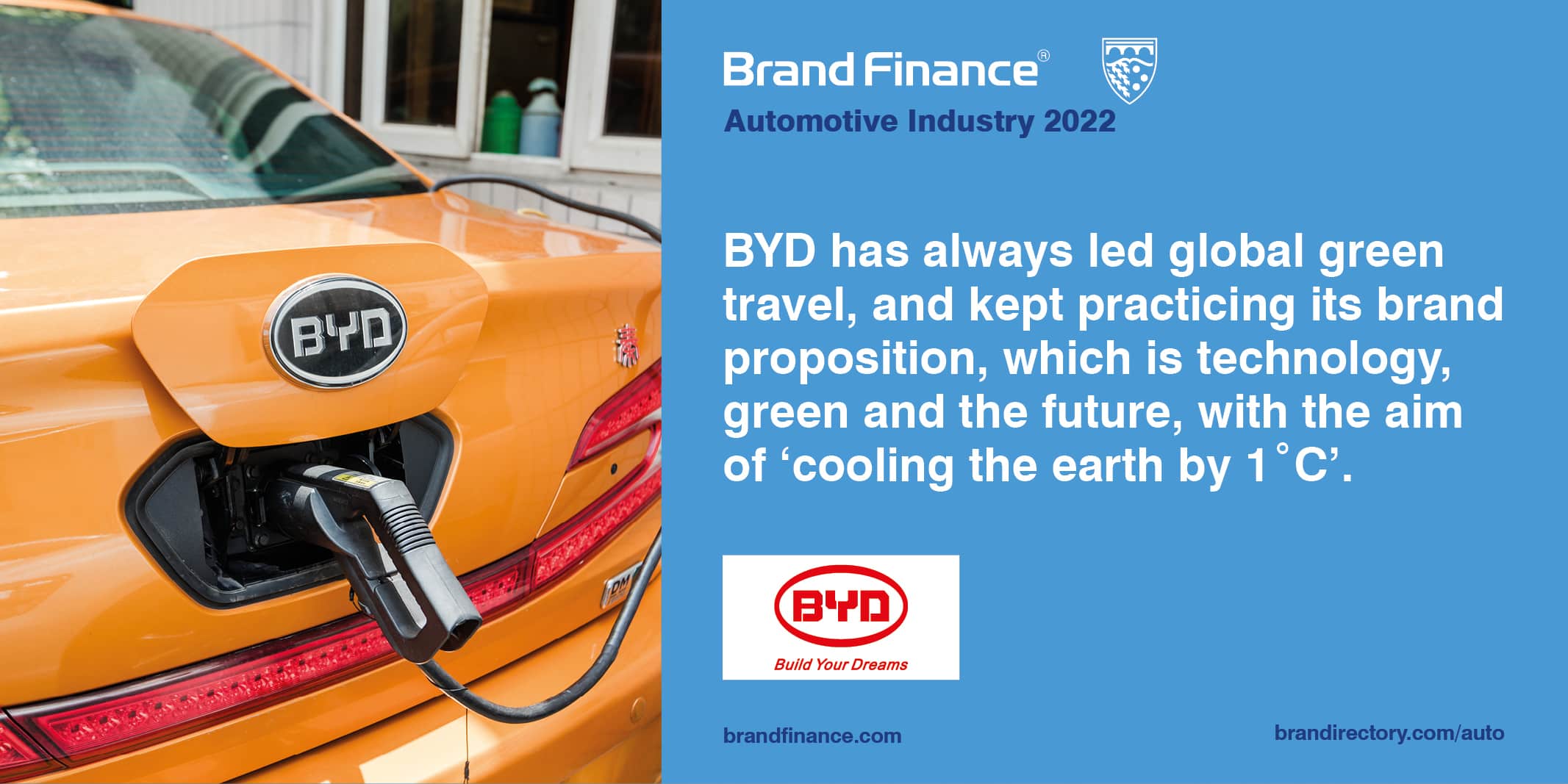 Meanwhile, BYD is accelerating its own global strategy. BYD owns 6 overseas production headquarters and continues to provide new energy solutions locally. Until now, BYD's new energy vehicles operate in more than 300 cities in 50 countries and regions globally. In total, BYD has delivered more than 70,000 units worldwide for all types of pure electric buses. In Europe, BYD accounts for 20% of the market share of electric buses, making it the top manufacturer. In addition, BYD's overseas electric passenger vehicle business has been promoted progressively since 2021.