Each year we rank the world's most valuable banking brands. Download the Brand Finance Banking 500 2019 report to learn more about the latest trends in the industry.
Having recently restructured to a more consumer and institutional client-focused business, Citi is striving to shirk the negative sentiment that has plagued the banking industry ever since the financial crisis.
Clever sponsorship alignment across various touchpoints, such as the public bikes scheme in New York and trendy entertainment events, are well thought-out engagement channels that communicate emotional closeness and trust to customers.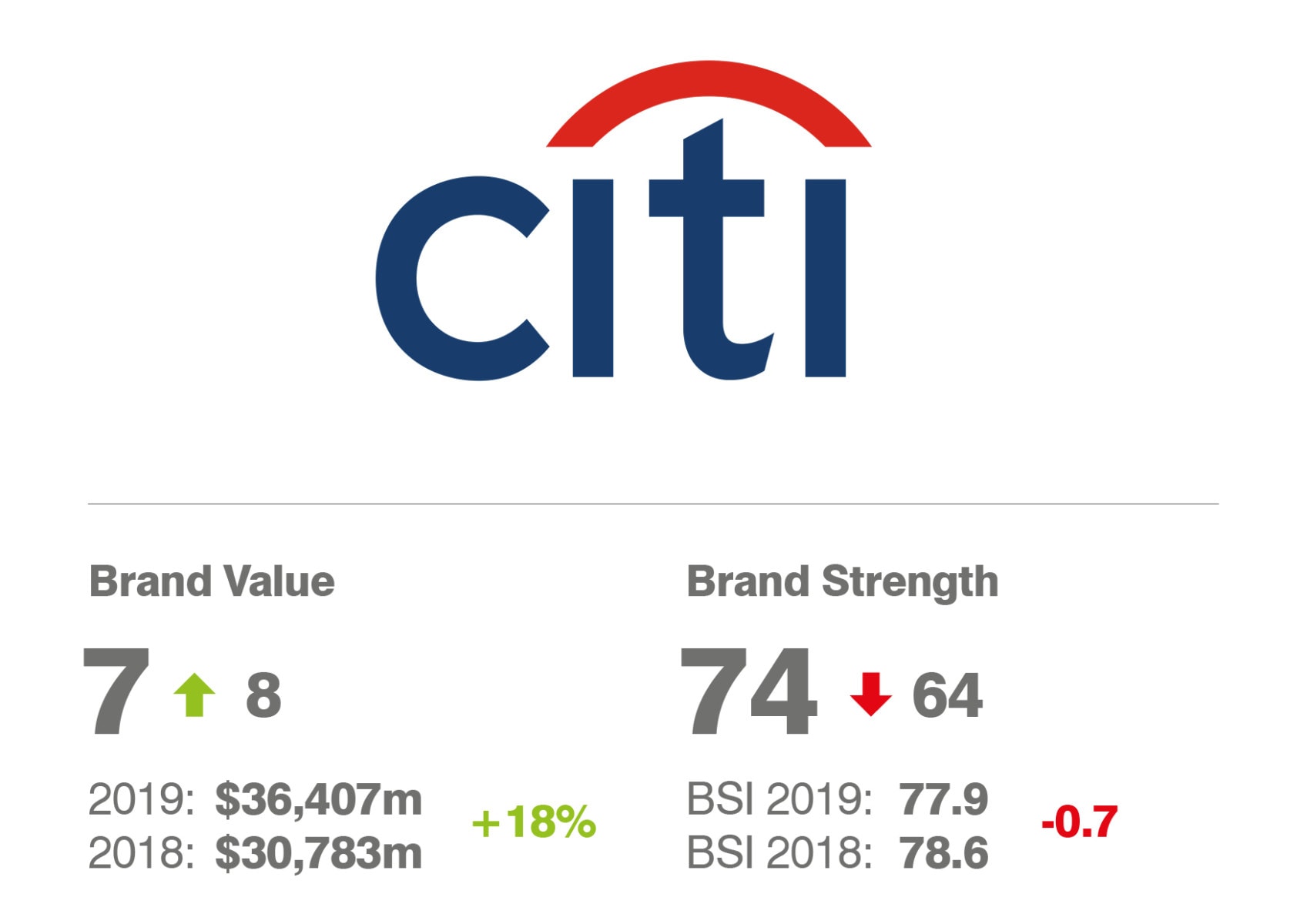 The positive strides taken by Citi management have resulted in the brand posting an impressive 18% year-on-year increase in brand value. It is no small feat for a US bank of Citi's size, especially compared to Bank of America's 10% growth or Wells Fargo's and Chase's brand value decreasing over the past year. Furthermore, the sustainable changes to Citi's business have resulted in its brand value growing every year since 2009, barring a flat performance in 2016, to ultimately reach pre-crisis levels. At US$36.4 billion in 2019, the brand is more valuable than ever, and over three times more valuable than in 2009.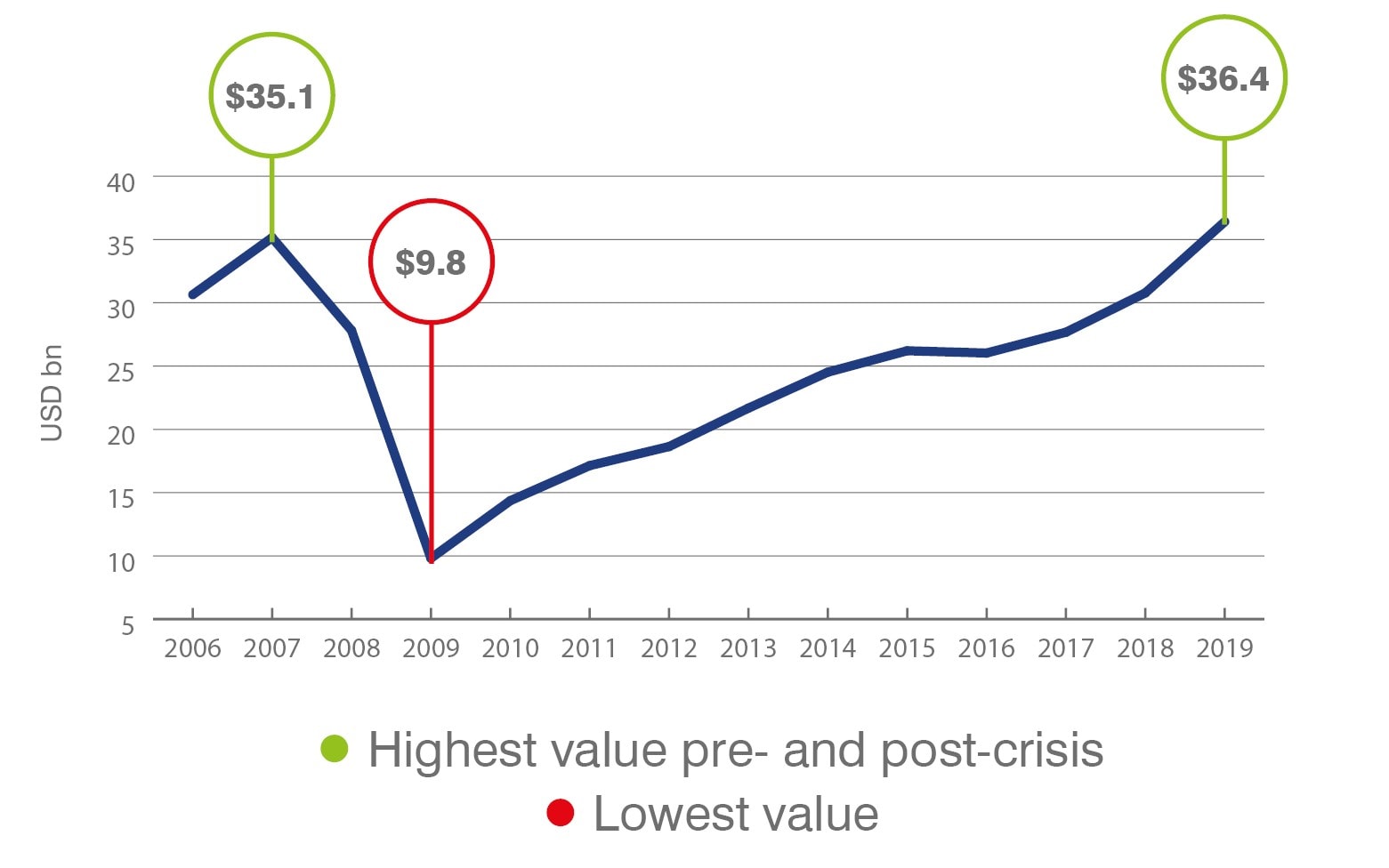 Citi is also a prime example of a truly global banking brand, with operations in over 160 countries. Citi-branded and strategic co-branded credit cards across different markets serve to consolidate the bank's presence as the world's largest issuer. Further proof of Citi's global service delivery, the brand scores high in Western as well as in emerging markets within the Brand Finance customer research, posting higher marks for reputation and trust than any other foreign bank operating in China.
Interview with Ed Skyler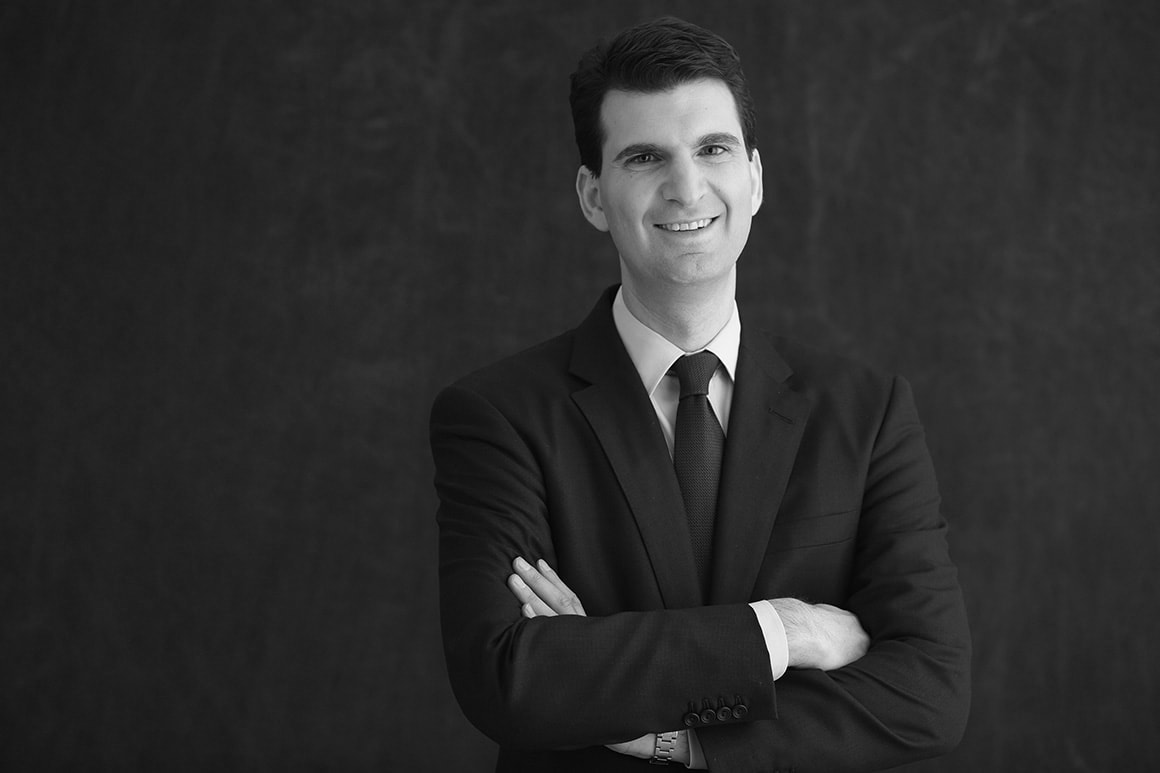 Globally, banks are still recovering from the reputational hit they received during the financial crisis. Do you think banking brands need to improve or to work around that reputation? And how?
We are proud of the progress we have made since the crisis along with a number of dimensions: reputational and cultural as well as financial. Rebuilding our balance sheet is one thing; rebuilding trust is very different. At Citi, the most fundamental part of our transformation was that we became "simpler, smaller, safer and stronger". We have focused on our mission of enabling growth and economic progress. We see it as a necessity to show what value we provide to society in general and to show how that impacts the communities we serve. We recognise that our industry's public perception is not where it was pre-crisis, but it has been steadily improving and we are very proud of our improvement in comparison to our peers'.
Citi is one of the strongest performing international banks in our study. Generally, do you think international brands have different marketing challenges and performance relative to nationally-focused ones? And, if so, how?
Being global is still a positive attribute for a bank, and a core component of Citi's brand. It is a critical part of how we differentiate ourselves in a crowded marketplace—because we are the world's most global bank. We have been successful at connecting our globality to our culture of client service. And our global footprint gives clients access to our intimate local knowledge of markets, matched with our global perspective. We help American companies succeed overseas and connect international clients to our unrivaled network. And we have tried to be creative in terms of how we tell our story, whether it is through our Progress Maker advertising, where our clients talk about how we financed projects which strengthened their communities, or through innovative sponsorships, like Citi Bike.
Have you experienced – or do you anticipate – any significant disruption from tech brands moving into traditional banking activities?
There is no question that some tech players have moved into some of the spaces we are in. But as the landscape has evolved, we increasingly see the proliferation of fintech as more of an opportunity for us than a threat or a challenge. Our clients expect us to keep innovating, and they value the experience and trust our brand brings to the products and services we offer. The tech world is helping to push the entire sector to move faster and think about challenges in new ways, and that is very much a positive for us at Citi. But overall, banks are the institutions people trust to borrow from and to safeguard their assets.
What trends do you think we will see in bank branding over the next year?
People want the companies and brands they engage with to stand for something, and to have values that are generally aligned to their own. You can look at our work addressing gender pay equity, our new global mission-led partnership with the International Paralympic Committee, our U.S. Commercial Firearms Policy, or our recently announced first green bond issuance to get a sense of how we think about the role that companies can play in today's environment. Being a leader in corporate citizenship resonates with our stakeholders, and we were proud to be named as the World's Best Bank for Corporate Responsibility by EuroMoney in 2018.
References
Global Brand Equity Monitor, Brand Finance, https://brandirectory.com/consumer-research↩