This article was originally published in the Brand Finance Automotive Industry 2022.

Giti is a multinational tyre company with 70 years of industry experience and is one of the largest tyre manufacturers in the world.
Giti offers products for various types of vehicles such as cars, SUVs, off-road vehicles, racing cars, light trucks, light buses, trucks and buses.
Giti is accelerating its global expansion strategy and laying out its global green manufacturing and production with 6 world-class green tyre manufacturing factories in three major production countries, namely China, Indonesia and the United States; offices operated in 12 countries; over 30,000 employees around the world; more than 70,000 sales outlets in more than 130 countries; and more than 260 passenger car models and 375 truck models supported worldwide. This makes Giti's products and services remarkably available.
Giti positions itself as a forward-looking brand that is adaptable and diversified to market needs. With the rapid development of digitisation, Giti keeps pace with the times to actively seek digital development and optimise its digital service, including the cutting-edge global integrated R&D platform (AdvanZtech), the new global website, the expanded B2B ordering platform, and advanced mobility solutions for all customers.
With its flexible digital thinking model, Giti works with its partners and customers to successfully overcome the difficulties brought about by the pandemic, securing a favourable position for continuous growth, and continuously growing as a leader in the tyre and technology sectors.
Giti always keeps in mind its social responsibility and achieves the goal of energy conservation and emission reduction through innovative production processes. The production of RFID smart tyres alleviates the environmental impact of tyres throughout their life cycle, and truck and bus tyres have even passed the SmartWay certification by the U.S. Environmental Protection Agency.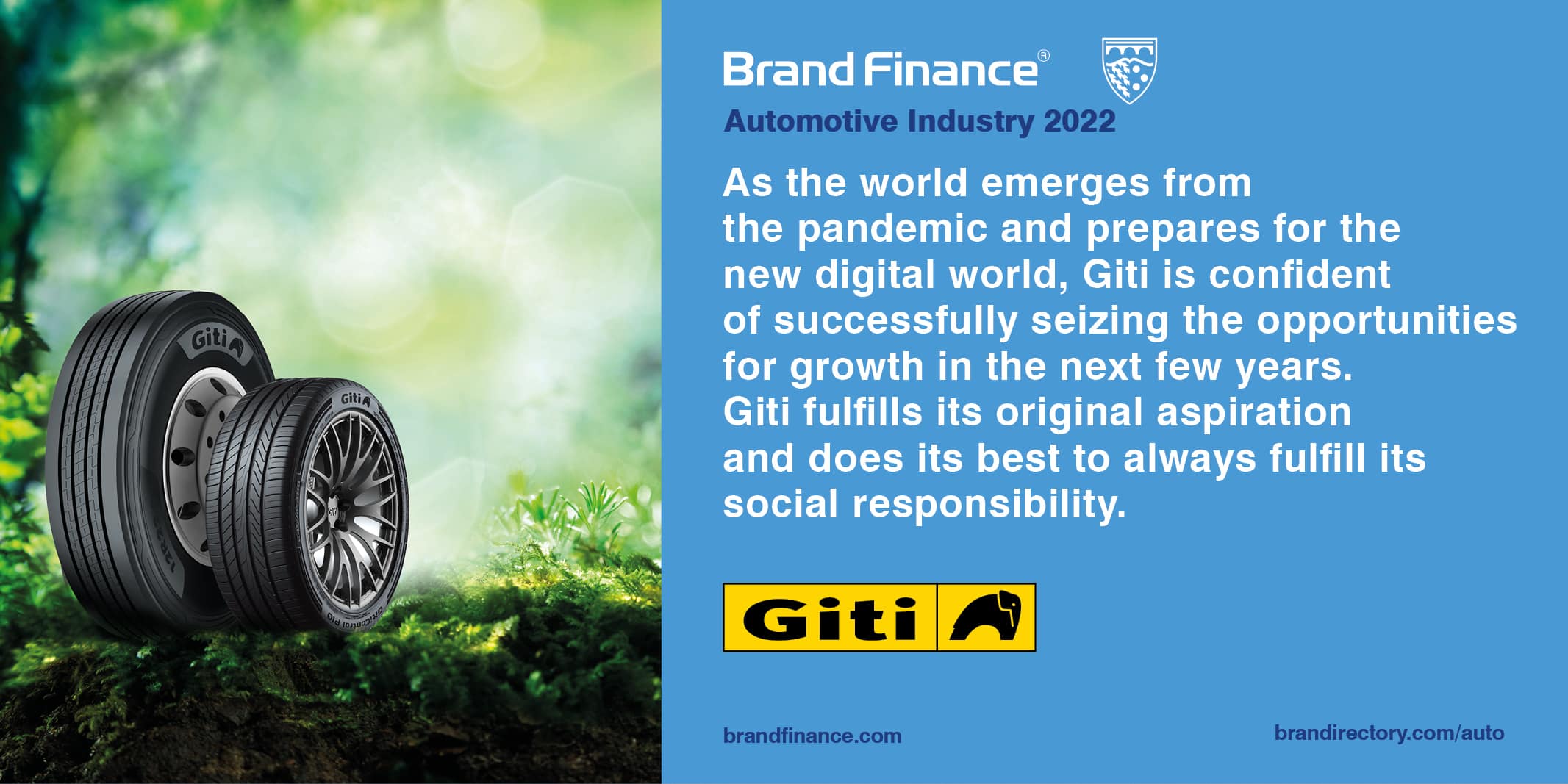 Furthermore, Giti is investing heavily in minimising emissions and waste, recycling materials wherever possible, improving the environment through sustainable development, and further expanding its commitment to sustainable and environmentally friendly growth through its partnership with the P4G (Partnering for Green Growth) Summit, a leading organisation.
Giti keeps on strengthening its cooperation with Conservation International (CI) to pay attention to ecological environmental protection in an all-round manner, having been implementing its forest conservation program to make its best efforts for environmental protection.
Over the past 20 years, Giti has funded the Sloan School of Management, MIT to launch International Master of Business Administration (IMBA) courses in cooperation with Fudan University, Tsinghua University and Lingnan University to actively boost the development and dissemination of educational resources.
During the past two years of the epidemic, Giti launched several initiatives to support the community and joined new cooperative organisations. As the world emerges from the pandemic and prepares for the new digital world, Giti is confident of successfully seizing the opportunities for growth in the next few years.
Giti fulfills its original aspiration and does its best to always fulfill its social responsibility, having been committed to implementing its strategies and actions for sustainable development.