This article was originally published in the Brand Finance Middle East 100 2022 and the Brand Finance Mining, Metals & Minerals 50 2022 reports.
Interview with Turki Abdullah AlToaimi.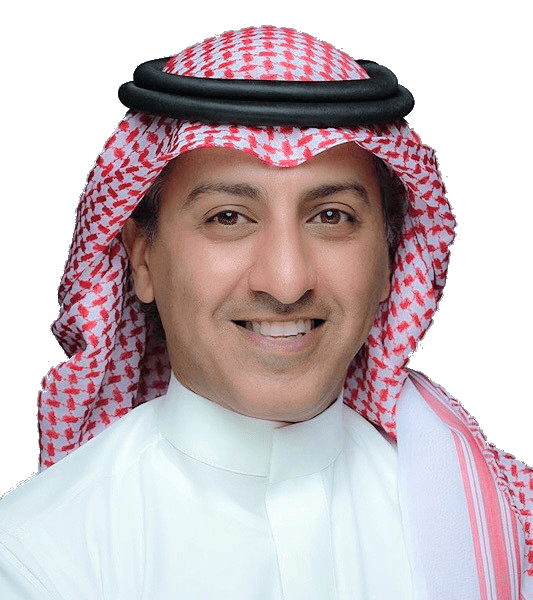 Ma'aden has grown at an incredible pace over the last decade, which has led to a 69% increase in brand value, making it the fastest growing brand within Saudi Arabia. What do you attribute this growth to?
Ma'aden is one of the fastest growing mining companies in the world. Since our IPO in 2008, we have transformed from a small gold-producing company to a global mining powerhouse. Right now, we are one of the world's top mining companies by market capitalization.
This incredible growth is thanks to a ramp up of portfolio mines and industrial sites across our operations in Saudi Arabia. In fact, in late 2021, Ma'aden was ranked as one of the top 5 best performing mining companies globally based on Q2/Q3 2021 financial results by Mining.com.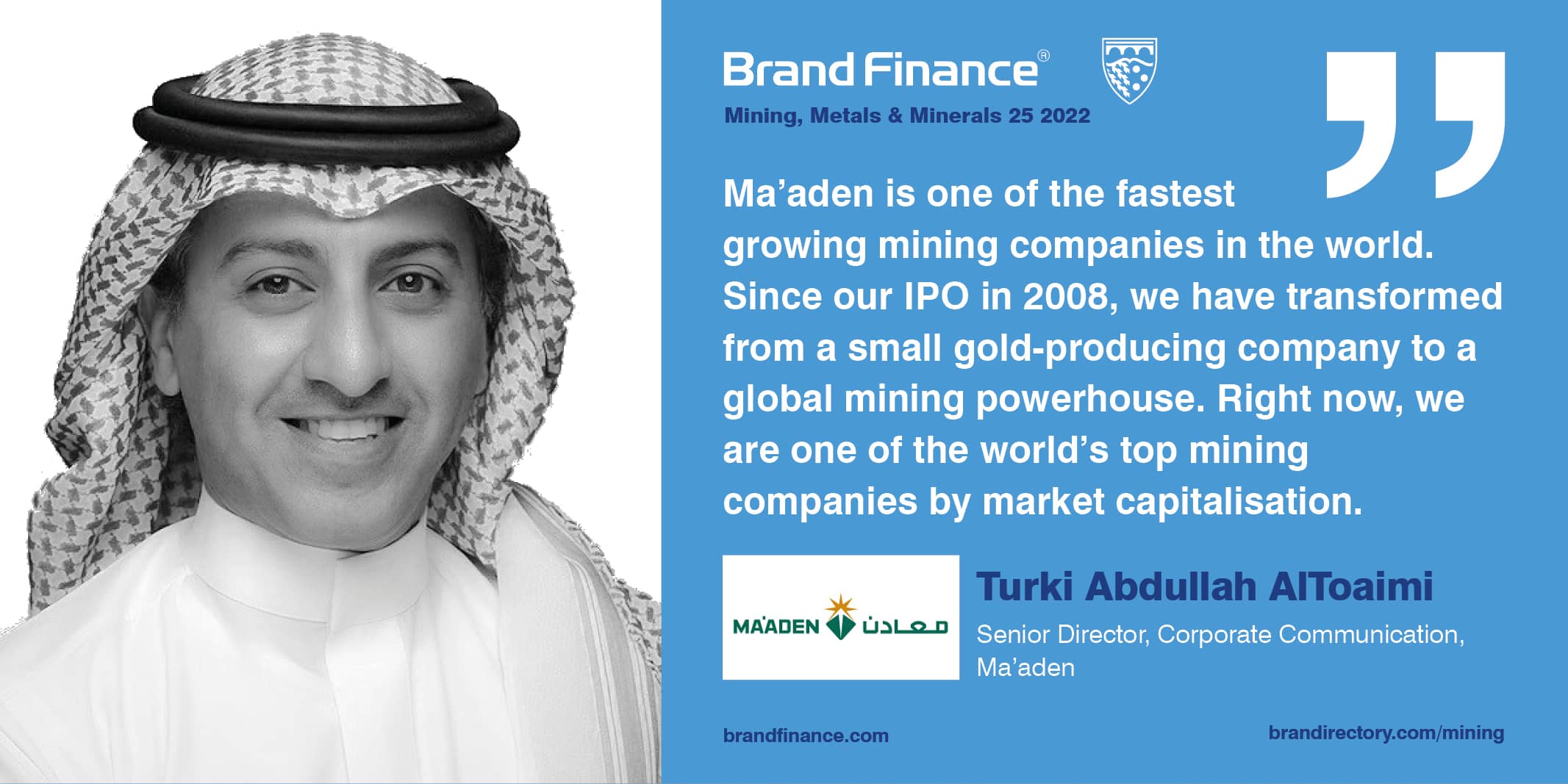 ESG is a growing focus area in the global mining industry. How has Ma'aden incorporated ESG into its business strategy?
Sustainability is a critical factor in the delivery of Ma'aden's strategy. As the Saudi national mining champion, it is our responsibility to ensure we manage our operations in a sustainable manner, where ESG is a major pillar towards our growth
We have announced an ambitious target to achieve net zero emissions by 2050, as part of our long-term growth strategy. We have set specific strategic goals to reduce CO2 emissions, reduce water, improve energy consumption and increase waste utilization and recycling.
Additionally, we have set a goal to increase the number of Saudi national employees in our workforce and simultaneously our community engagement. Our currently baseline is strong - Ma'aden has made a significant contribution to the Saudi Arabian non-oil GDP and created thousands of direct jobs in the last 10 years. Of those, majority are filled by Saudi nationals.
What do you see as key areas of brand growth looking ahead to the remainder of 2022?
Our business is mine to market, we supply industries ranging from FMCG to agriculture to aviation. Mining has emerged as the third pillar of Saudi industry and a key pillar of Vision 2030's economic diversification plan, building our recognition and value across Saudi Arabia and the wider Middle East region.
Global shifts towards electric vehicles, renewable energy and specialized fertilizers have created opportunities for Ma'aden and increased demand for our products.
Capitalizing on these shifts, we have set ambitious goals to continue our growth trajectory, by leveraging the incredible natural mineral deposits in Saudi Arabia, increasing production rates in our existing value chains, increasing exploration, and adding new strategic minerals to our portfolio. We look forward to increasing our brand value as we work towards our vision of becoming a sustainable mining champion with a global presence.