This article was originally published in the Brand Finance Middle East 100 2022 report.
Interview with Ahmed Abdelaal.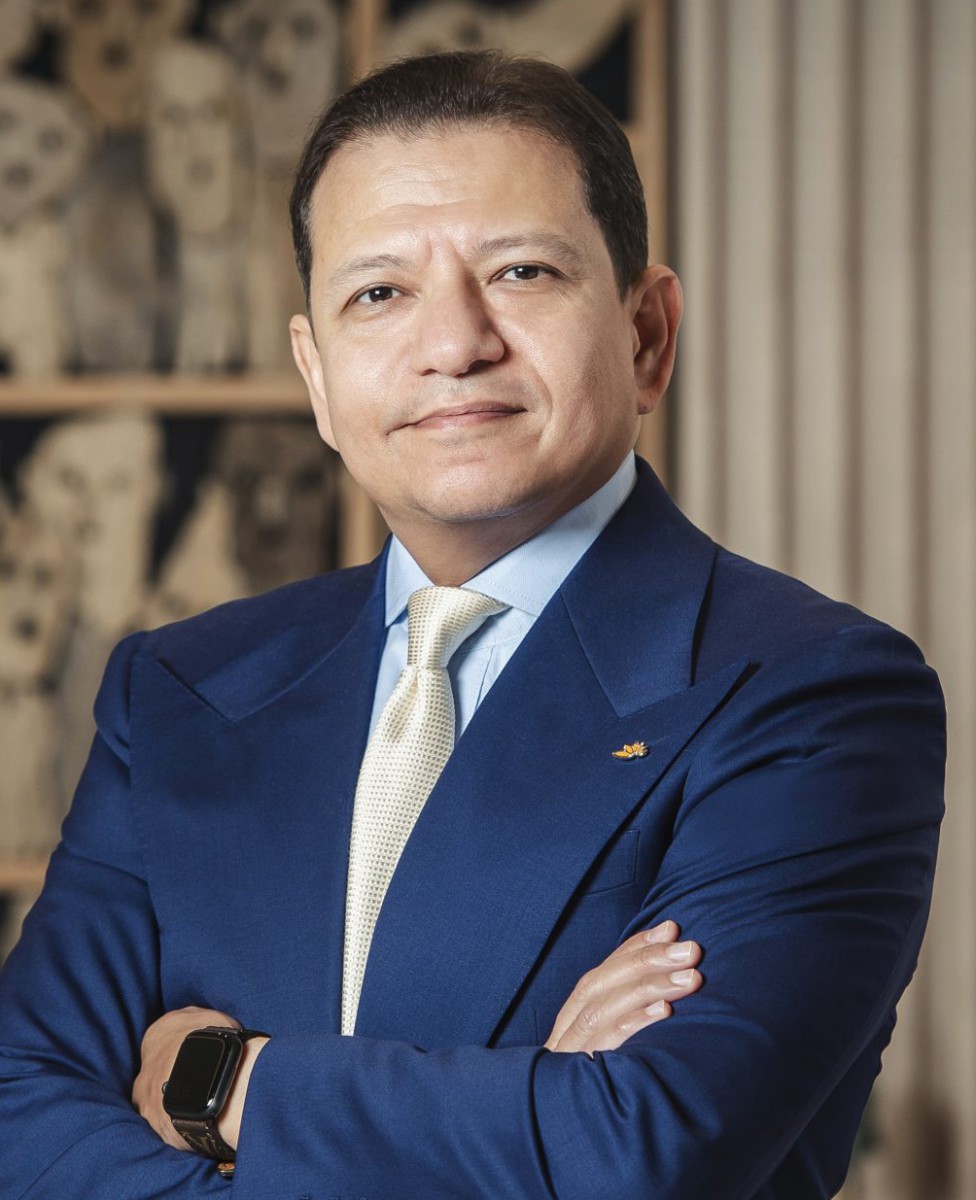 Mashreq Bank has seen a phenomenal increase in its brand value in the last year. What brand initiatives have contributed to this success and how does it differentiate itself from other banks in the UAE and the region?
The intent of adding value to everything we offer customers has been Mashreq's differentiation strategy since inception, giving way to our three-pronged approach of 'innovation, consistency and prudence' towards customer experience. This stems from the convergence of innovation towards futuristic value and our approach has been to create an ecosystem that is agile enough to evolve dynamically and incessantly to support the changing needs and wants of our customers every day. As a result, our marquee digital solutions, such as MashreqNeo, NeoBiz, Global Transaction banking offering, built through customer-driven innovation, now accounts for a majority of our new business, often attracting clients who are looking for elated experiences.
We understand and acknowledge the role Mashreq will need to play to unceasingly scale to newer heights in this evolving financial sector. Engaging with fintechs on an open banking network to bring nimbleness has helped attain progressive digital transformation. By leveraging our technological capabilities further, we aim to transform into banking-as-a-service (BaaS) to provide our financial services and solutions to our partners and serve their customers. We believe that embedded finance will be the future of banking.
Digital banks are seeing increasing adoption in the region? How is Mashreq banks own offering in the space positioned to capture this growth?
Mashreq's consistent investment into technology perfectly poises us to be the region's digital, most progressive, and intuitive bank. Today, customers are actively looking for simplicity, yet customisable products. The expectation from digital banks is to integrate offerings, provide interoperable experiences which reduces customer hassle. Think of it as a lifestyle app that offers numerous experiences on a single platform. This requires partnerships and integration with fintechs and non-financial brands.
Mashreq has adopted a platform strategy to cut across industries and embed its services end-to-end across all digital customer journeys. Heavy investments into blockchain, fintechs, AI and strategic partnerships put us in a position to not only benefit from growing acceptance of digital banking, but online shopping and digital consumption of services.  
We want our digital offerings to be true game changers. That sets the premise for all that we do. For instance, our newly launched supply-chain finance platform is a new value-add solution that will spur mid-market and SME growth, region wide, enabling us to simultaneously grow as well and there are similar concepts and products foreach of the business segments that are already well serving our customer needs.
Going back to your vision, "To be the region's most progressive Bank, enabling innovative possibilities for our clients, colleagues and communities"; How has the brand delivered to this vision over the last few years?
Pursuing opportunities to grow value and deliver superior experiences has positioned Mashreq to be a force to be reckoned with. Our brand vision is lived through our people who enjoy an unsurpassed level of experience and expertise, enabling us to manage risks and to identify and create unique opportunities for our customers across retail and corporate segments.
The strong relationship we have in the community is also built on in-depth knowledge and understanding of needs, concerns, and challenges of various segments. This is visible in the diversification of our strategy –we have collaborated with several fintechs across the world to upgrade our business systems, having been the first bank in the Middle East to launch a KYC (know your customer) platform underpinned by blockchain and thus provide the best experience for our customers. 
Another example is the transformation of our branch network – which boasts of digital-only kiosks, as well as personalised flagship branches for segments such as Mashreq Gold and Business Banking. These offerings have been awarded numerous accolades from recognised industry bodies for improving value for our shareholders.
What do you see as key growth opportunities for the brand over the next 5 years? 
In this dynamic environment, banking cannot be viewed as a standalone financial function anymore. Increased digitalisation has blurred the lines between lifestyle and financial requisites. To create brand saliency and loyalty, banks need to connect with varied audiences through partnerships in various segments, such as sports, entertainment, gaming, etc., and to be present where the consumers are.
We are focused on enabling two-way communication within the communities we operate in, listen with empathy, and implement changes. Through our people, we further unify the culture and diversity agenda to ensure that we are positioned as the employer of choice in the global markets where we are operating. To this effect, we will continue to invest in long-term relationships with our partners in the future to grow further brand consideration.