Neste (pronounced Ness-teh) is a Finnish brand undergoing impressive change and brand value growth. Neste creates solutions for combating climate change and accelerating a shift to a circular economy. The company's SVP, Sustainability, Public Affairs, Communications and Brand, Minna Aila chooses an optimistic view on recent events and talks about the opportunities for the oil & gas industry in the post-virus world.
It is currently the world's largest producer of renewable diesel and sustainable aviation fuel refined from waste and residues, which reduces GHG emissions up to 80% compared to fossil fuels. In addition, Neste is expanding its presence in renewable polymers & chemicals.
Since 2019, brand value has grown at an average rate of 21% per annum. While many oil brands have shed value this year, Neste gained 33% in brand value versus 2020. In the past two years, Neste's enterprise value has grown by 59% on average per year.
This impressive growth is a result of strategic reorientation in 2006. Before that, Neste Oil was a state-owned private oil company. 15 years later and Neste is a public energy company generating the majority of its operating profits from renewable products.
The business transformation has been supported by a major production expansion and a series of powerful marketing campaigns demonstrating the sustainable future offered by Neste. Quite simply, Neste's purpose is to create a healthier planet for our children.
Interview with Minna Aila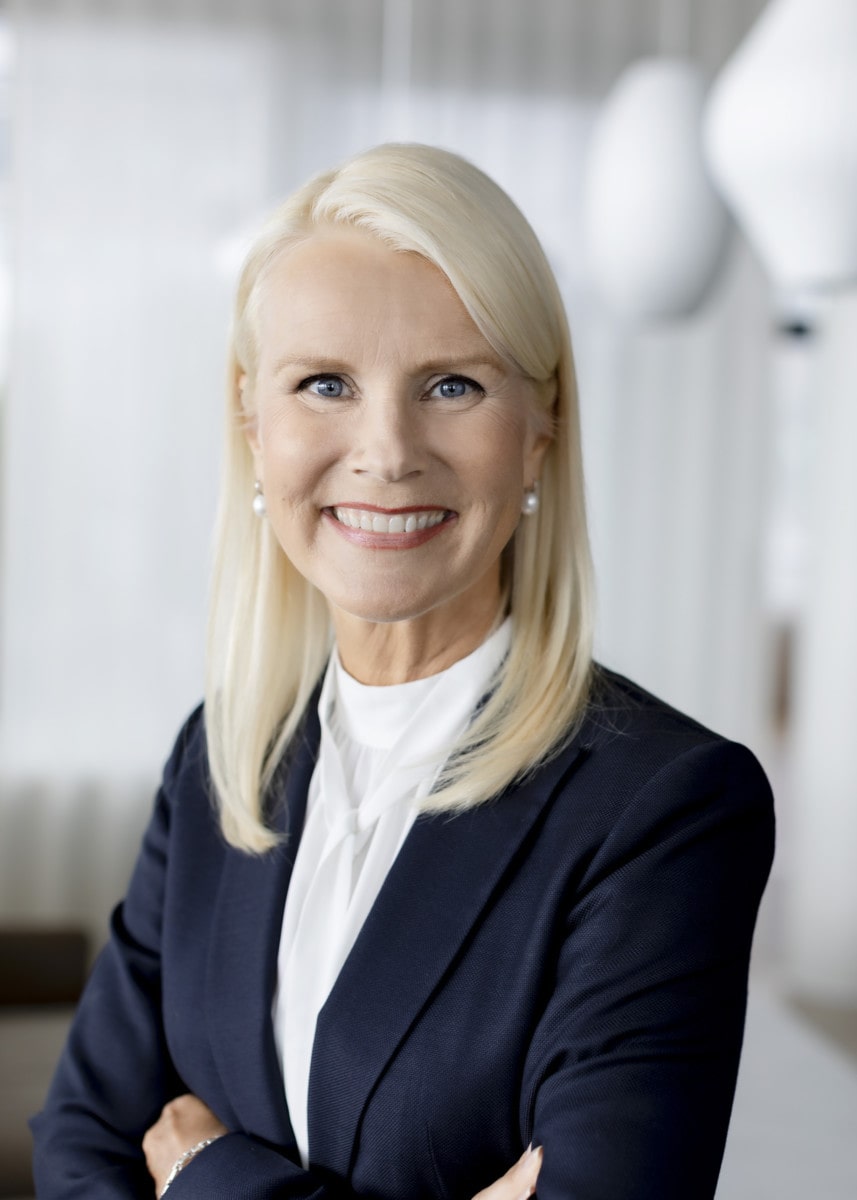 How does Neste continue to foster a spirit of sustainability and innovation?
Our purpose, to create a healthier planet for our children, gives us strong guidance and motivation every day. Sustainability is not just a question of spirit, but an integral part of our business. A quarter of our people work in R&D and Innovation, and we are driven by limitless curiosity, whether it's new ideas, technologies or business models.
Both sustainability and innovation require investment, and we are putting our money where our mouth is. Ground-breaking innovation also requires prime partners, and a desirable future is a joint effort. We set ourselves ambitious targets, and clear roadmaps to achieve them. We are committed to reduce customers' climate emissions by 20 million tons annually by 2030 and to reach carbon neutral production by 2035. To do all this takes courage. We don't shy away from challenges or mistakes but face them head on and continue to learn.
How does Neste balance the demands for innovative change versus continuity?
Our transformation has been supported by our strong legacy for innovation: limitless curiosity and courage to go beyond what is easy. Balancing between what we already master and innovating for the future has made us the largest producer of renewable diesel and sustainable aviation fuel, and we are far from done.
What drives us is the realization that the climate crisis is one of the biggest challenges of our times. The task at hand is so enormous that we will need to reduce emissions on all sectors: land, air and sea. We believe that circularity is the answer. Efficient utilization of a broad range of wastes and residues to produce high-quality products is one of the cornerstones of the circular economy. But we should not stop there- we still need to generate breakthroughs for future solutions. Timing is of essence in business. Some of the future technologies such as Power-to-X are not yet economically viable. Therefore, we also need to focus on utilizing the solutions which are available, and expand capacity for both renewable diesel and sustainable aviation fuel.
What are the main adaptations Neste had to make due to the events of 2020?
Firstly, everyone who could work remotely changed to that mode in mid-March, and have continued it ever since. The second main adaptation was operational. We had planned for a major turnaround in our largest refinery in Finland for spring 2020 but we had to postpone. In this exceptional situation, Neste's primary objective was to ensure the health and safety of its employees, customers, and external partners. Thirdly, the company decided to shut down its refinery operations in Naantali and focus the site on terminal and harbor operations, as well as transforming the Porvoo refinery operations to co-processing renewable and circular raw materials. The good news is that our business overall has performed very well despite the pandemic. Our renewables business is flourishing.
While the pandemic has been a horrible experience for many of us, it has also forced us to think about the recovery. It has given us a unique opportunity to build a more sustainable and resilient economy and society.
What excites you the most about the future for Neste?
I am super excited about Neste's future. What we are doing is transformative, and as a mother of two children, the impact we can have in creating a healthier planet for our children is a strong personal driver for me.
I'm thrilled to work on increasing the awareness of our brand. We have a wonderful opportunity to become even better known as one of the trailblazer companies that don't just do business sustainably, but focus on sustainable business.
I'm also a big believer in technology and its capabilities to solve the pertinent problems our planet is facing. I admire the researchers and engineers with whom I have the privilege to work, and with whose passion we can achieve amazing things. To think that airplanes could fly with algae and used cooking oil - and we could resume exploring the world with a good conscience - sounds very exciting right now.