This article was originally published in the Brand Finance Middle East 100 2022 and Brand Finance Airlines 50 2022 reports.
The fastest-growing airline brand in the Brand Finance Middle East 150 2022 ranking is Saudi Arabia's SAUDIA, which saw its brand value rise by 13% to US$572 million. As part of Vision 2030, Saudi Arabia plans to increase the number of tourists to 100 million a year by 2030, and the number of religious visitors to 30 million by 2025. SAUDIA is due to play a key role to achieve these targets and has already announced plans to expand both the number of routes it serves and the size of its fleet.
Interview with Khaled Tash.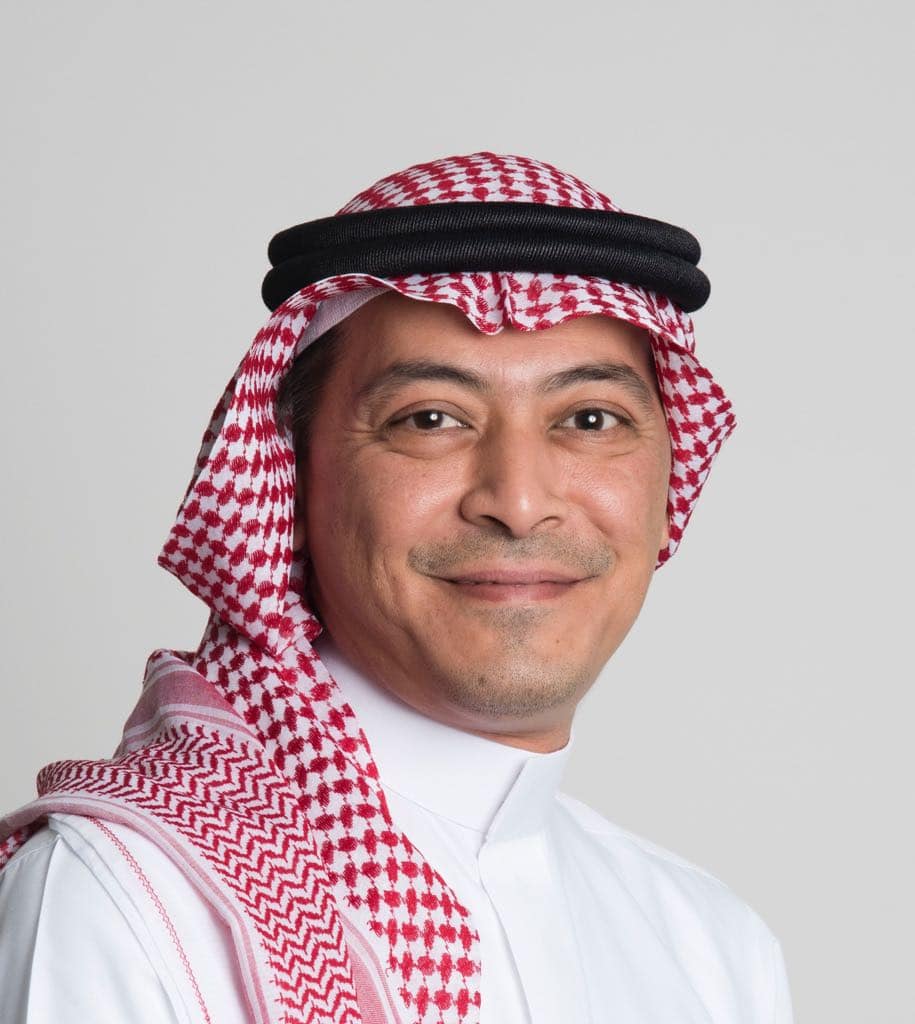 SAUDIA is the fastest growing airline brand in the region this year. What are the big success stories for your brand over the last 12 months that has been driving this growth?
The impact of Covid on the airline industry has been a topic addressed frequently over the past two years.  We have turned a challenge into an opportunity.  We thought about how we could use this time to reimagine our business.
As a result, just some of the improvements that we introduced include creating the biggest Skyteam lounge in the world, in Jeddah - the SAUDIA AlFursan flagship lounge - a facility which more resembles a five-star hotel. Additionally, the AlFursan lounge was the first airline lounge in the world to be certified as part of the APEX Health Safety Standard powered by SimpliFlying. (AlFursan is SAUDIA's frequent flyer loyalty program). Our hubs, such as our new Jeddah terminal, now also feature touchless technologies and all digital boarding passes.
Through agreements with Panasonic and Inmarsat, we are introducing a state-of-the-art IFE system with world class connectivity. Additionally, our food and beverage service has been revamped, and SAUDIA is one very few airlines in the world who have on-board chefs.
The many new additions that have been introduced, including mobile and web features furthering the guest overall experience, has resulted in three major accolades.  We have once again, for the second time in five years, been the most improved airline in the Skytrax ratings, and Apex ranked SAUDIA as a five-star airline, as well as a World Class airline. 
Saudi Arabia has undergone tremendous change in the last 5 years as it transforms itself to achieve the Vision 2030 goals. Post-covid the world and the region is also settling back into a new normal. How are these factors affecting your brand and corporate strategy?
By 2030, the Kingdom of Saudi Arabia will look to attract 100 million visits a year.  As the national airline of Saudi Arabia, we have a key part to play in that.
But it is a lot more than just about getting people from A to B.  First, it is important that our passengers feel and sense the essence of Saudi Arabia as soon as they step onto our aircraft.  Hence we talk about 'naturally generous' Saudi hospitality.  We are ambassadors for our country, and our aircraft is the first experience of Saudi Arabia that many passengers will have.  
Then we talk about 'bringing the world to the Kingdom, and the Kingdom to the world.'  That means introducing new areas of Saudi Arabia to the wider world.   Just one example, is the launch of the first route from Europe (Paris) to the cultural and heritage destination of AlUla. When the new Red Sea International Airport opens, we of course intend to run services there too.
And on that, we recognise that the pandemic has accelerated a trend in terms of tourists looking for sustainable travel experiences.  Saudi Arabia aims to be a leader in sustainable tourism. That means that at SAUDIA we too, have a role to play, and we are currently working on an ambitious programme of environmental, and sustainability initiatives.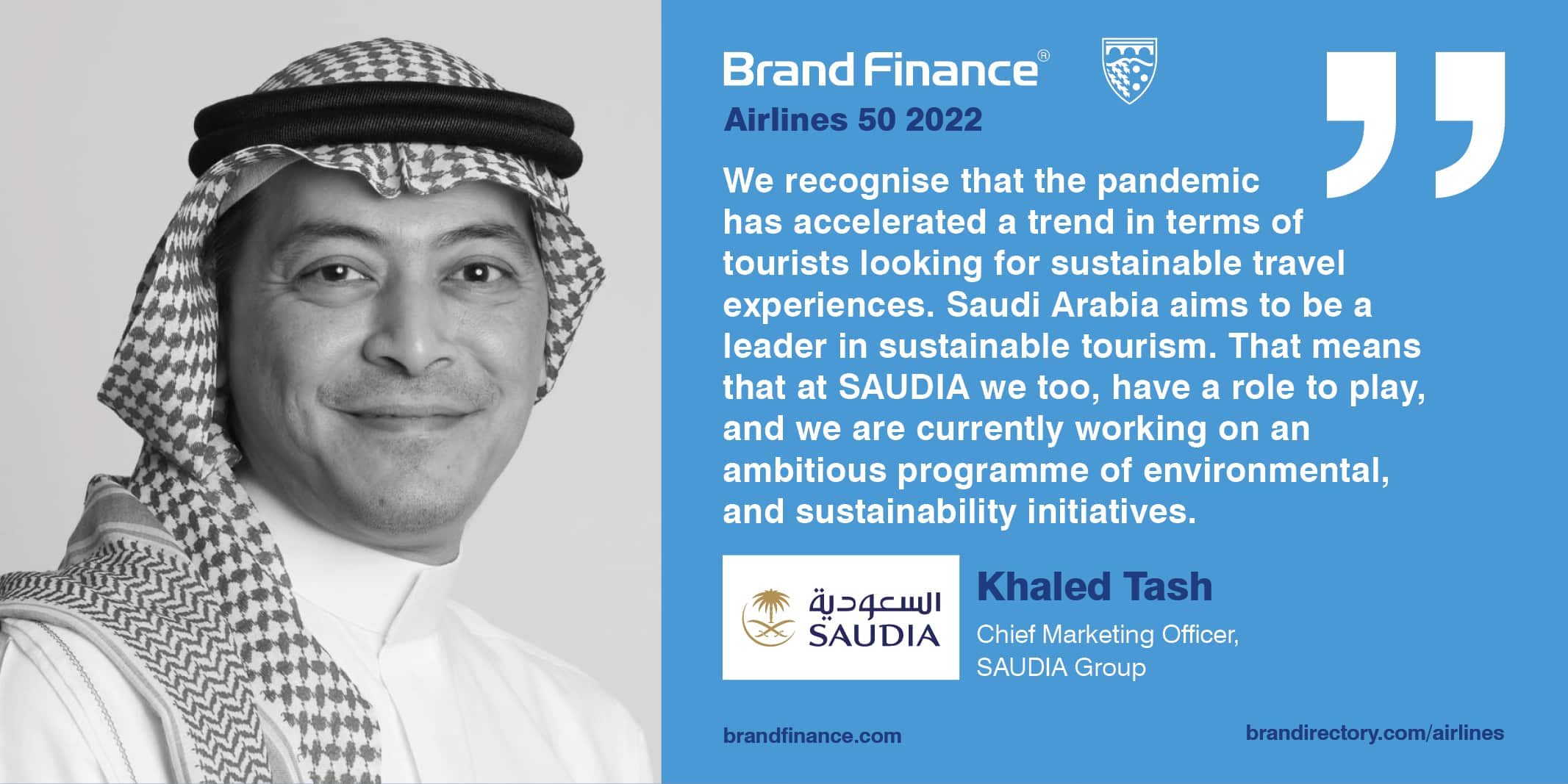 What do you see as key growth opportunities for the brand over the next 5 years?
We see several. Firstly, the aim of Saudi Arabia is to attract 100 million visits by the end of the decade.  That is a huge increase in passenger traffic into the Kingdom, and a major opportunity.  As well as our Jeddah and Riyadh hubs, we are opening up completely new routes, such as the heritage and cultural centre of AlUla.
Then, by drastically changing our onboard and on-the-ground product, we see scope for increasing the amount of East / West transit traffic, via Jeddah and Riyadh. For example, our brand-new Jeddah lounge is a destination.  Clearly, we face major competition from other regional carriers, but here we believe we have created something special and unique.
Finally, the increase in sustainability is actually an opportunity.  With SAUDIA and Saudi Arabia, the focus is on sustainable travel, not just sustainable aviation. While aviation contributes 2-3% of global emissions, the tourism sector contributes 8%.  That is why travellers are starting to look at their journey holistically and that is why it is essential that Saudi Arabia becomes a leader in sustainable tourism.  As a result, our country is set to become a major destination for those looking for environmentally responsible travel, and as the national flag carrier with operations to 95 routes across four continents - with ten new destinations being added this year alone - we will of course be a natural enabler to bring the world to Saudi Arabia.