This article was originally published in the Brand Finance Global 500 2022 report.

The strongest brand in Europe is Sber with a BSI score of 92.3 out of 100 and a corresponding AAA+ rating. Overtaking Ferrari, Sber's brand strength has increased this year a further +0.3 while the Italian automotive icon's fell by -3.0.
The Russian banking and technology giant has recently launched new digital investor services such as portfolio selection and investment consulting on its mobile application. At the same time, Sber is continuing to develop a digital ecosystem for its variety of services that go beyond banking, now ranging from e-commerce and logistics, to telehealth and streaming. While relying on an impressive consumer base of more than 100 million, Sber is aiming to diversify further into a new demographic of Gen Z users with a new digital services offering.
Interview with Vladislav Kreynin.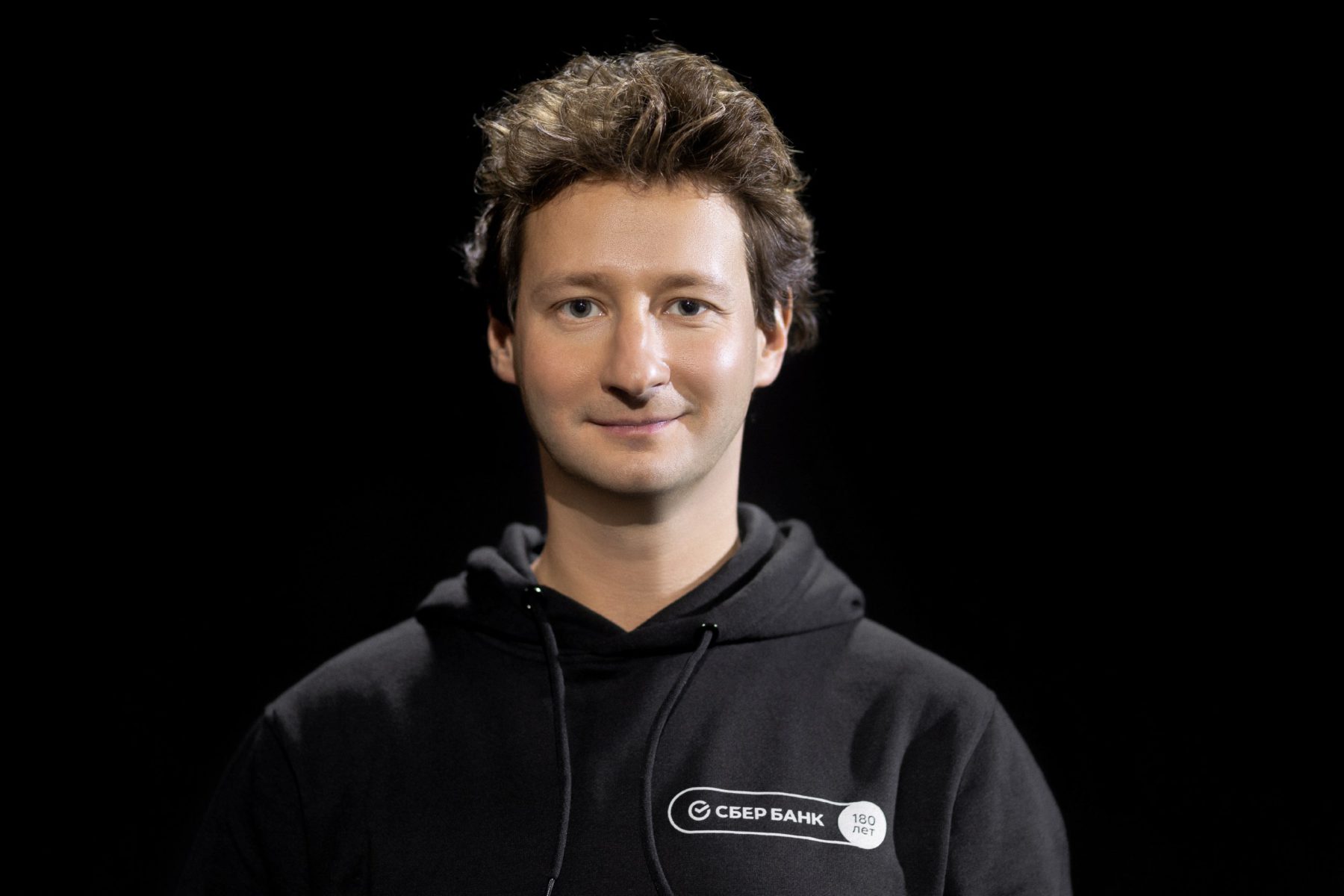 How has Sber managed to maintain its leading position in terms of both value and brand strength for so many years?
Over a year ago, we rebranded as Sber. We are constantly improving and developing. Sber is not only the largest bank in Russia and in Central and Eastern Europe today, but we are also the top technology company in Russia and a leader behind the digitalisation of the national economy. While relying on an impressive consumer base of 104 million, Sber is aiming to diversify further into a new demographic of Gen Z users with a new digital services offering.
Sber's ecosystem provides customers with an immense range of digital services for various tasks and in various areas. Clients come to us to open an account, buy shares, insure property, watch movies, listen to music, call a taxi, consult a doctor online, and much, much more. They expect us to provide products driven by the latest trends. It is important to them that the company's products are modern and, at the same time, organic and convenient. This is precisely the kind of services Sber offers. A seamless customer journey and high-quality services – all these elements undoubtedly contribute to our excellent reputation and brand awareness among clients.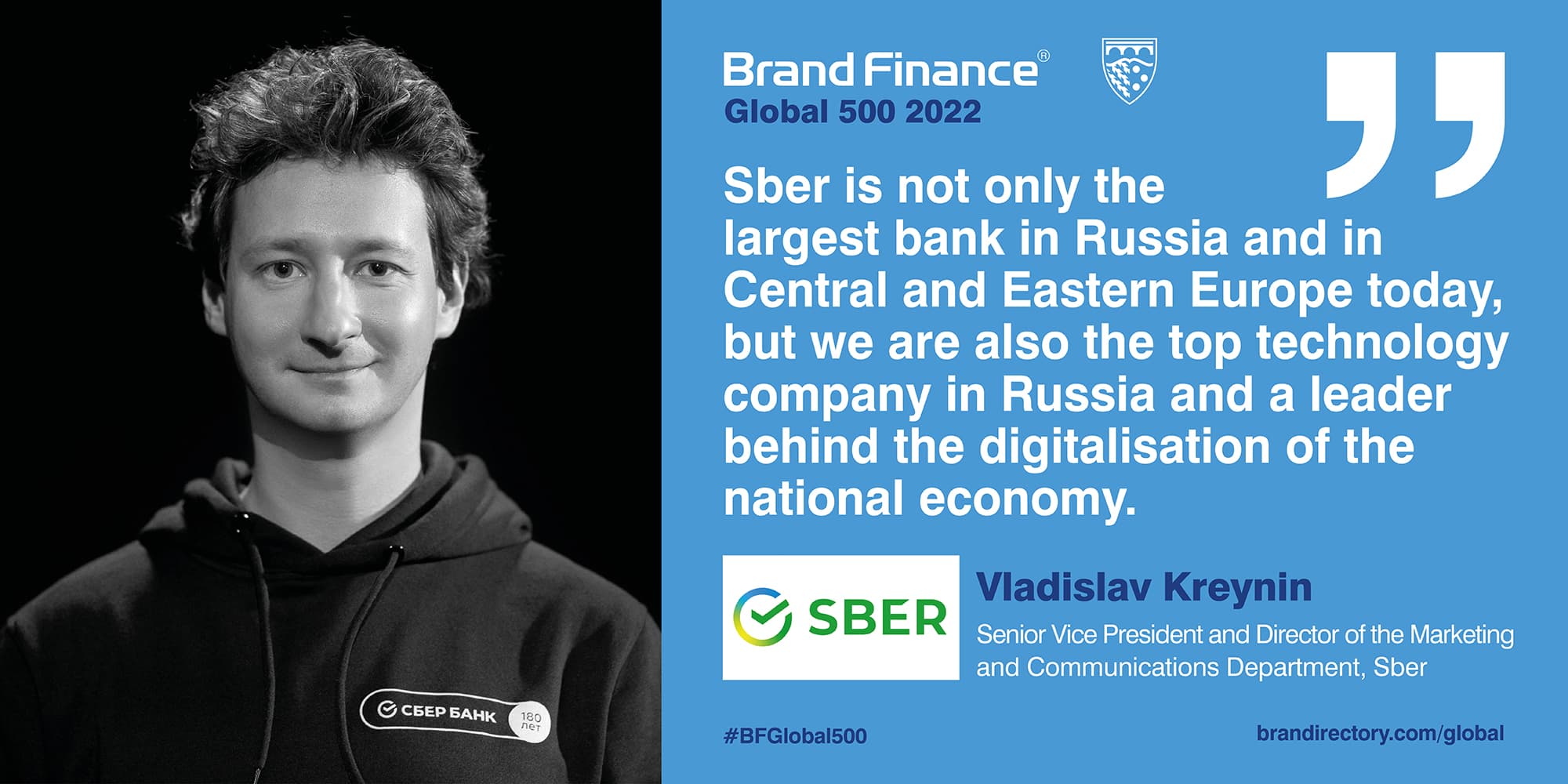 Could you tell us more about your achievements in 2021?
In today's world, clients need to be able to benefit from several services in one place, in as little time as possible. The quality of the services needs to be excellent. We work relentlessly to create services that are relevant and try to anticipate our clients' needs so they keep coming back to us, knowing that we can resolve their problems. Through investments in logistics operations, Sber subscriptions, the SberSpasibo loyalty program, Sber financial services, voice assistants, seamless authentication using Sber ID, we are creating a unique experience where clients can use services from different companies in one ecosystem.
We strive to put Sber's digital competencies at the service of people and society through the implementation and adoption of high-tech health services. Let me start with SberHealth.
The company is showing dynamic growth and has over 14 million clients. Approximately 1.5 million telehealth consultation and doctor's appointment services were provided, and clients made over 11 million promptly delivered orders for medication through the SBER EAPTEKA service in 2021. The top 3 AI-assisted clinical decision support system has helped doctors in Moscow clinics make over 2 million diagnoses. Overall, we have combined over 50 AI-powered medical models to help medical personnel make diagnoses and decisions on a single platform.
We have also seen great progress in food tech. In 2021, SberMarket took the lead in the food delivery market, overtaking X5 Retail Group and Vkusvill, with turnover amounting to RUB 14.5 bn, three times higher than in 2020. For the first time in December, Delivery Club carried out over 10 million transactions, including grocery delivery, pickup, and cashless tips left for wait staff. In a single month, users made 9.8 million orders from restaurants and stores, 60% more than the previous year.
I think that this data is evidence enough of the progressive development of our ecosystem services. Another indicator of service relevance is the fact that over 4.25 million clients have subscribed to SberPrime, which provides discounts on our products.
On top of that, we launched our own smart devices: SberBox Time, a 3-in-1 smart media speaker that is one-of-a-kind in its category and features the Salute virtual assistant family. We presented Russia's all-new high-performance supercomputer Christofari Neo, which enables you to bring computing speeds to the next level, unlocking new opportunities for us to implement breakthrough services and products with cutting-edge technology. Sber also created ruDALL-E, the world's first neural network capable of creating images based on text descriptions in Russian, which can be used for interior design, stock images, vector illustrations, advertising materials, copywriting, and architectural and industrial design.
In 2021, we announced Sber's first foreign R&D center, which will be in Berlin and will focus on attracting world-class IT developers, architects, and machine learning specialists. Professionals from all over the world will work on various breakthrough technological products from Sber thanks to that.
Sber previously focused on ESG in its strategy. What are your results thus far and what are your goals for 2022?
Throughout 2021, our team worked on the key bases that will underpin the implementation of our ESG strategy over the next few years. We adopted several key documents, without which we would not have been able to launch our systemic ESG transformation. I am chiefly referring to Sber's ESG Policy, which outlines the framework of the projects and fields that we prioritise. For instance, we evaluated the emissions of our operations and the 14,000 branches in Russia and abroad and identified our immediate goals to reduce emissions by 5% and 15% for Scopes 1 and 2, respectively.
In late 2021, we adopted our climate strategy, which stipulates that we will strive toward full carbon neutrality of our branches in 2030. We issued Sber's first green bonds, with a value of RUB 25 bn and an aggregate potential of up to RUB 250 bn. Last year, our distributed ledger platform was home to 40% of RES generation in Russia. We launched several ESG cooperation projects with local authorities in the following Russian regions – Nizhny Novgorod, Sakhalin, Khanty-Mansi Okrug.
Speaking of our immediate plans for the year, we aim to be actively engaged in developing green and ESG finance and issue RUB 500 bn in green loans in Russia. We are also going to promote the green agenda amongst the public. To this end, we launched Save the Planet, an online platform designed to help us engage with a wider audience on ESG issues.
However, ESG goes beyond the environment, and the social component is also crucial for us. We are working to make the bank's services and products available to all our customers, with no exceptions or barriers. Our ecosystem is also consistently joining in on the ESG agenda. Some of the initiatives implemented are: Samokat delivering certain grocery products packaged in recycled plastic, SBER EAPTEKA accepting recyclables, Citymobil and Citydrive supporting doctors and donors and hiring drivers who are hard of hearing, 2GIS showing information on collection points for waste and used clothing. These are just some of the ESG initiatives already in action.
In fact, we have determined that all our new products and services must be ESG-filtered and developed taking environmental issues, social support for customers and communities, and transparent corporate governance practices into account. The ESG course we are on is no longer a trend, but an objective reality needed to keep up with the market, maintain long-term business sustainability, and keep building the strength and value of the Sber brand.