This article was originally published in the Brand Finance Banking 500 2022 report.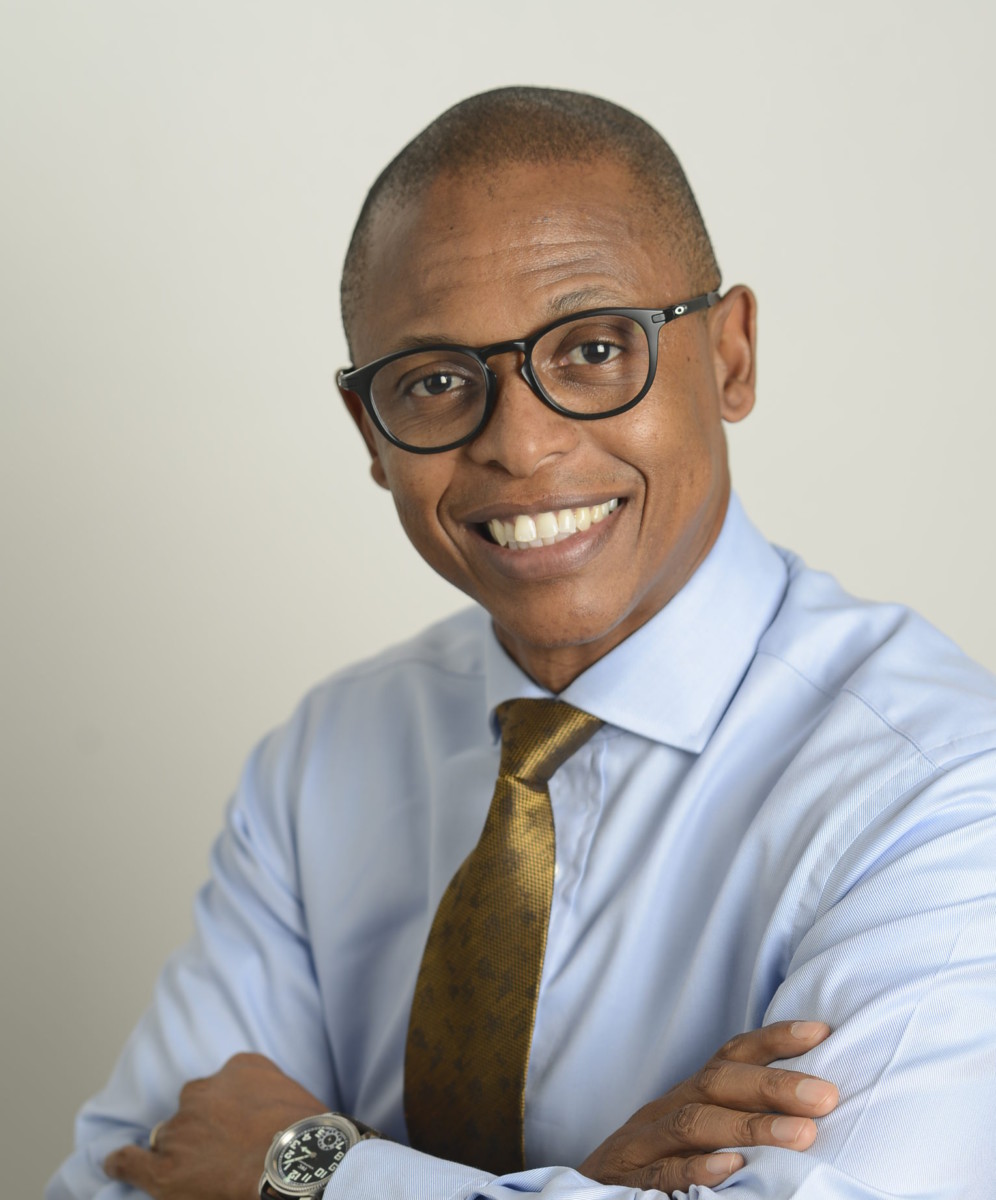 According to the Brand Finance Global Brand Equity Monitor, Standard Bank has increased its reputation score steadily since 2019. To what do you attribute the reputation increase?
In 2019, Standard Bank Group began a journey that will fundamentally redefine our business. As we undertook a future-ready transformation expansion into a platform business, we also introduced a comprehensive brand repositioning, the first in 10 years, culminating in the 2020 launch of our brand promise of "finding new ways to make dreams possible" expressed in our new payoff line: It Can Be..    
Our brand positioning aligns to our organisation's ambition to transform client experiences based on thoroughly researched client insights. Our people have been energised, informed and inspired to create and deliver what our clients want and need and close the gap between expectations and experiences. The most successful brands are often the most relevant, and remaining relevant means constantly evolving, and changing with developing client requirements. This year, Standard Bank will be celebrating its 160th year of enabling individuals and businesses to achieve their ambitions – a testament to our innovation, resilience, commitment and adaptability.
We are also extremely proud of the consistently high levels of trust that people have in us to do the right thing. Acting with integrity and serving our clients are critical values and inform how we go about making decisions and showing up for our clients and communities, and ultimately Africa. This is evidenced by many examples of our response as a business to the COVID-19 pandemic – both internally for our employees and externally for our clients and countries in which we operate.
We have a treasure chest of innovations and achievements, all of which impact individuals, businesses, or communities. OneFarm Share, for example, is a digital platform partnership that connects farmers with excess supply to charitable organisations in need of donations to feed the hungry. BizFlex is a flexible business loan which links repayments to income generation patterns. We launched South Africa's first sustainability-linked loan with Woolworths, and we demonstrated our commitment to digitisation with the co-launch of Blockchain Research Institute Africa.
Our reputation is built, to a large degree, by our people – around 52 000 of them. We have recently designed a new 'people promise' that speaks to what our brand can offer employees as well as the expectations we have of our employees as custodians of our brand. As a result of the COVID-19 pandemic, a noticeable and significant development to our employees' experience has been our new ways of working – office, from home, hybrid, etc. We have done everything possible to keep our employees as safe as possible, as productive as possible, and as connected as possible. And this too, has no doubt positively impacted our reputation among the vast networks of family and friends of our colleagues who are prouder than ever to say that they are part of the Standard Bank family.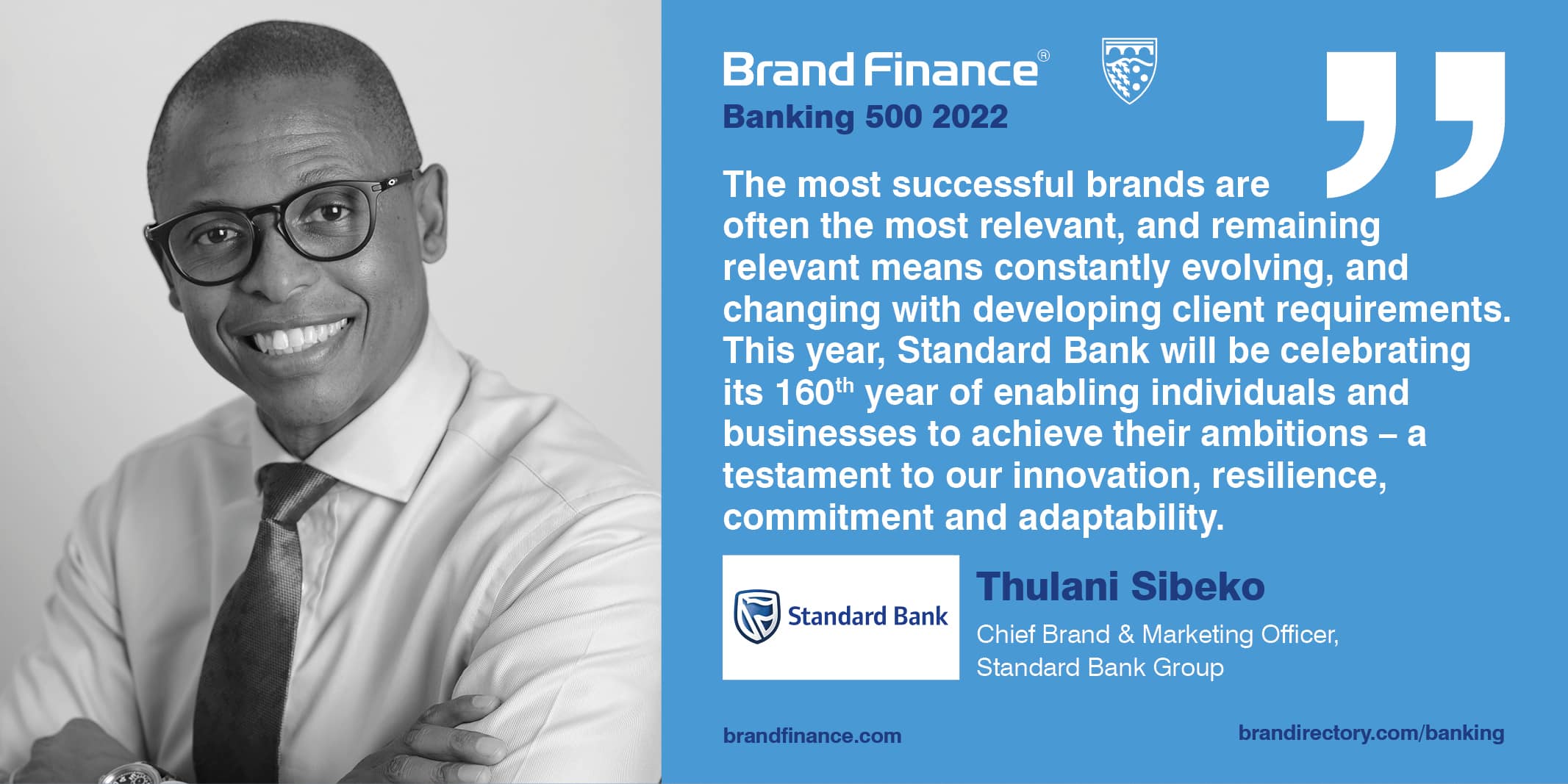 Standard Bank recently reached the 10 million customer mark in South Africa. To what do you attribute the increase in customer acquisition?
Firstly, Standard Bank has always been an aspirational brand with a rich heritage – with the introduction of our MyMo account, over 1 million now – have been able to access our brand for the first time because of the extraordinary value offered. The account costs just R4.95 (approx. 30 US cents) monthly and all other costs are 'pay as you use'. Thus, the power to control bank fees is placed into the hands of the customer, who has the choice of how to bank.
Secondly, we've streamlined and re-organised our client segments and solutions internally, leading to a better overall client experience. We are clear on our goal to offer superior value and exceptional service to all our clients, while being truly human and truly digital.
Thirdly, we are continuously introducing new and innovative solutions to make the lives of our clients easier. An example is LookSee by Standard Bank - a free online property guide designed to make the entire process of finding, buying, and moving into a house more informed and convenient than before. Unayo is a digital payments platform that connects the payments value chain, thereby stimulating economic activity.
Lastly, the trust that consumers have in our brand continues to serve us well. Our clients think of us as a 'safe' bank, and we take the role of custodianship extremely seriously, including the systems and processes we implement to safeguard our clients from increasingly sophisticated fraudulent threats.
Standard Bank recently announced a group "2025 ambition" to shift towards a platform business, servicing the needs of clients. What role do you see the brand playing in this shift?
2022 is a critical year in our journey to 2025. It's a year where we must serve our clients brilliantly; work efficiently and keep our systems safe and stable; keep learning and developing our digital and human skills; continue to build new services and solutions within and beyond financial services, so that we can meet more of our clients' needs; and as always, make sure we do the right business in the right way.
From a brand perspective, such a significant shift in our business model and becoming more than a bank will require us to think carefully about how to take a 160-year-old brand forward into the future, when the future looks so different from the past. A few things are important for the brand and marketing. First, we will continue to bring the voice of the client into the organisation, championing products and services that respond to changing client needs. Second, in the context of a platform business, the brand and related initiatives will assist in attracting producers and consumers, and then drive the usage of the different platform offerings. Lastly, we will continue to strengthen our brand equity in financial services while at the same time, build new equity and reputation in the new ecosystems we are entering.
Standard Bank is arguably the most diversified of the South African banks, with Pan-African operations in 20 countries. What are the challenges from a brand and marketing point of view of operating across so many geographies?
Standard Bank is a pan-African brand, which was founded in South Africa. In fact, our brand is also present in key financial centres outside of Africa, thereby connecting African clients to global opportunities. It's a real-world challenge for any global brand to balance consistency of universal positioning with local culture, customs, languages, nuances and even economies that, when properly considered, ultimately culminate in resonance and appeal. When we defined our new brand positioning, we were sure to conduct research – both externally and with employees - across multiple countries and segments so that the outcome was not skewed to a South African mindset. In launching the positioning through creative ideas and campaigns, each market had a high degree of freedom to tap into local insights while being true to the essence of our brand's DNA.
A predictable challenge is how to operationally maintain brand integrity across markets and multiple channels. The Brand team must be particularly good at creating and consistently and inspirationally communicating brand elements that are universally powerful and can be locally compelling in different countries. Our assets also need to constantly evolve at a reasonable pace – noting the length of time it takes to implement across markets, often needing plenty of collaborative engagement between centre and country teams.
Each of our countries is blessed with a great Brand and Marketing team that develops and executes marketing initiatives that drive distinctive connections with clients as we continue to find new ways to make their dreams possible. It Can Be.