This article was originally published in the Brand Finance Global 500 2022 and the Brand Finance IT Services 25 2022 report.

Tata Consultancy Services has risen up to 2nd in the Brand Finance IT Services 25 2022 ranking, following 12% growth year on year and 24% since 2020 to a brand value of US$16.8 billion.
TCS has not only successfully managed the challenges posed by the COVID-19 pandemic to continue developing its business operations around the world, but also maintained momentum with brand partnerships and sports sponsorships. Apart from actively sponsoring marathons across the globe in New York, Toronto, London, and Amsterdam, TCS will be the title sponsor of Jaguar Formula E team, which is a championship using electric vehicles exclusively. The partnership between Jaguar and TCS involves research and data analytics around automotive engineering and sustainable energy with an aim for low carbon emissions.
"TCS continues to rise up the IT services rankings to become the second most valuable brand in the sector for the first time. This great achievement is the result of strong financial growth, strong and continued investments in a new global brand positioning last year, further investment in the sponsorship of marathon events, but also new sports such as the move into Formula-E. Also worth-noting is TCS' focused commitment to serving the needs of its employees, customers, and communities, which always – in the long run – drives brand performance."

David Haigh, Chairman & CEO, Brand Finance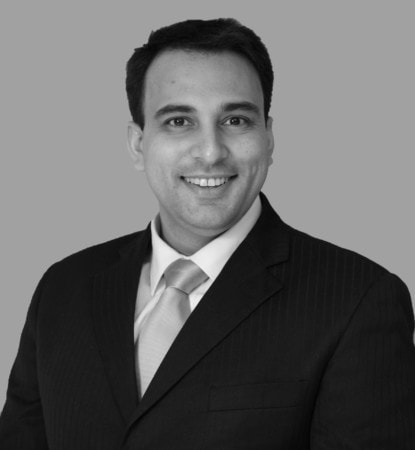 Congratulations on being the 2nd most valuable IT Services brand in 2022. Over the past year, what has stood out for you to result in this achievement?
Thank you. It's a very gratifying moment for our marketing and communications teams, as well for all our 556,000 colleagues across the company. Building a brand is always a marathon, it is almost never a 100-metre dash. While we have made significant new efforts over the past year (including signing up some major brand sponsorships like the TCS London Marathon, the Jaguar TCS Racing Formula E Team, the TCS Toronto Waterfront Marathon, and the Dutch Open golf tournament) the reason we are at this juncture is due to consistent long terms efforts made over the last decade.
In 2010, our brand was valued at US$ 2.3 billion by Brand Finance, ranking us at #9 in the IT Services sector. A dozen years, hence, our brand value has grown by 730% to US$16.7 billion, pushing us to the #2 spot in the industry. This journey has been made possible by three essential elements: firstly, a comprehensive high-investment marketing drive over a decade to build our brand globally in the 46 markets we operate in, secondly, building trust with our clients that has led to industry leading growth in our business, which today is clocking in US$ 25 billion in annual revenues; and finally, yet most importantly, the hard work of a very talented and committed marketing and communications team. When you are a challenger brand and coming up from behind, the biggest driver of momentum is the passion, commitment, and determination of your team – and we have been lucky to have had tremendous colleagues and leaders who have been part of this journey. Some are still on it with us, some have left for other pastures, but I thank each one of them. This is their achievement. Of course, we yet have work to do, have one more rank to climb and remain hungry to do so. As a brand I admire – Avis – always says, when you are #2 you need to try harder!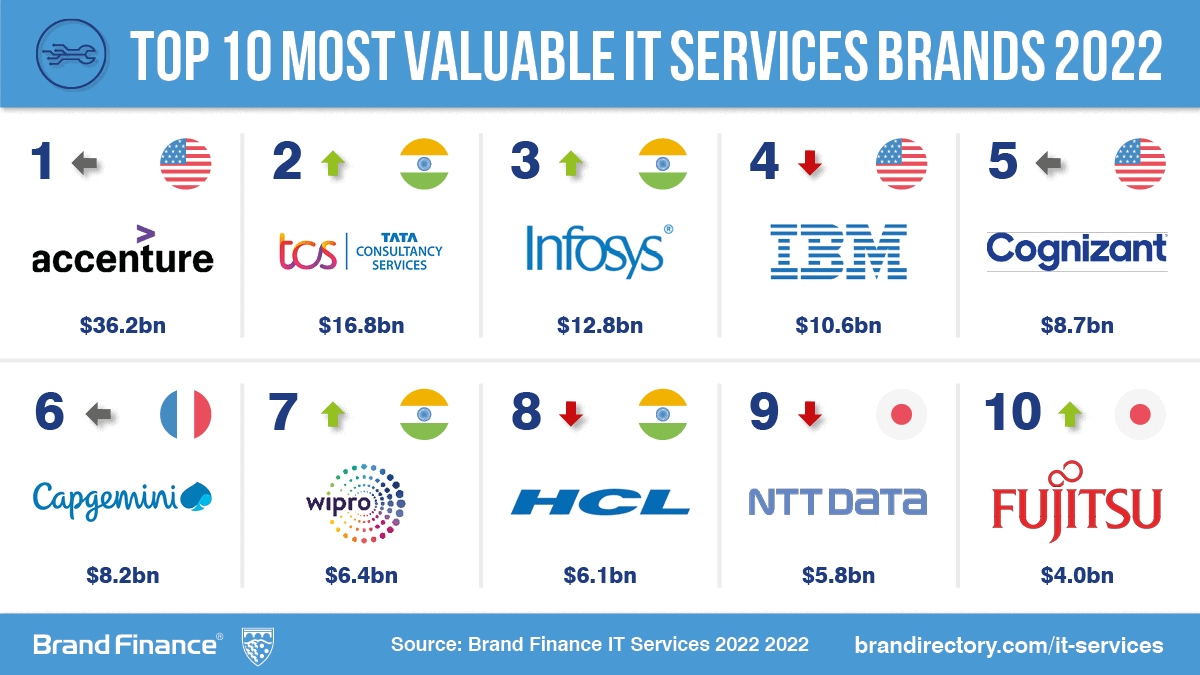 How important is the concept of brand value for both your external stakeholders and internal employees?
Frankly, we were relatively late converts to the concept of brand value and only have Brand Finance and your CEO David Haigh to thank for that. Like most marketing departments we measure hundreds of variables to evaluate and improve our marketing performance across multiple channels. Whether it is events, PR programmes, sales enablement campaigns, account based marketing or sponsorships, when we put it all together, we have north of 400+ different measures of performance. As the renowned former CEO of GE, Jack Welch, used to say, "Very often we measure everything and understand nothing."
Now, the beauty of brand value is that, in addition to everything else you do, it is a top-level overlying concept which helps any company understand how their investments in the brand and in marketing are creating a financial asset value, which can be scientifically measured, reported to their boardrooms and in fact used for valuations in M&A scenarios. It is the ultimate cusp of marketing and finance, which makes the aggregate investment in your brands measurable and accountable – and more easily understood. Over the years Brand Finance and their industry have evolved the methodologies behind brand value into a science. For us this is a highly important concept, which we now routine include in our reporting to all our investors and stakeholders.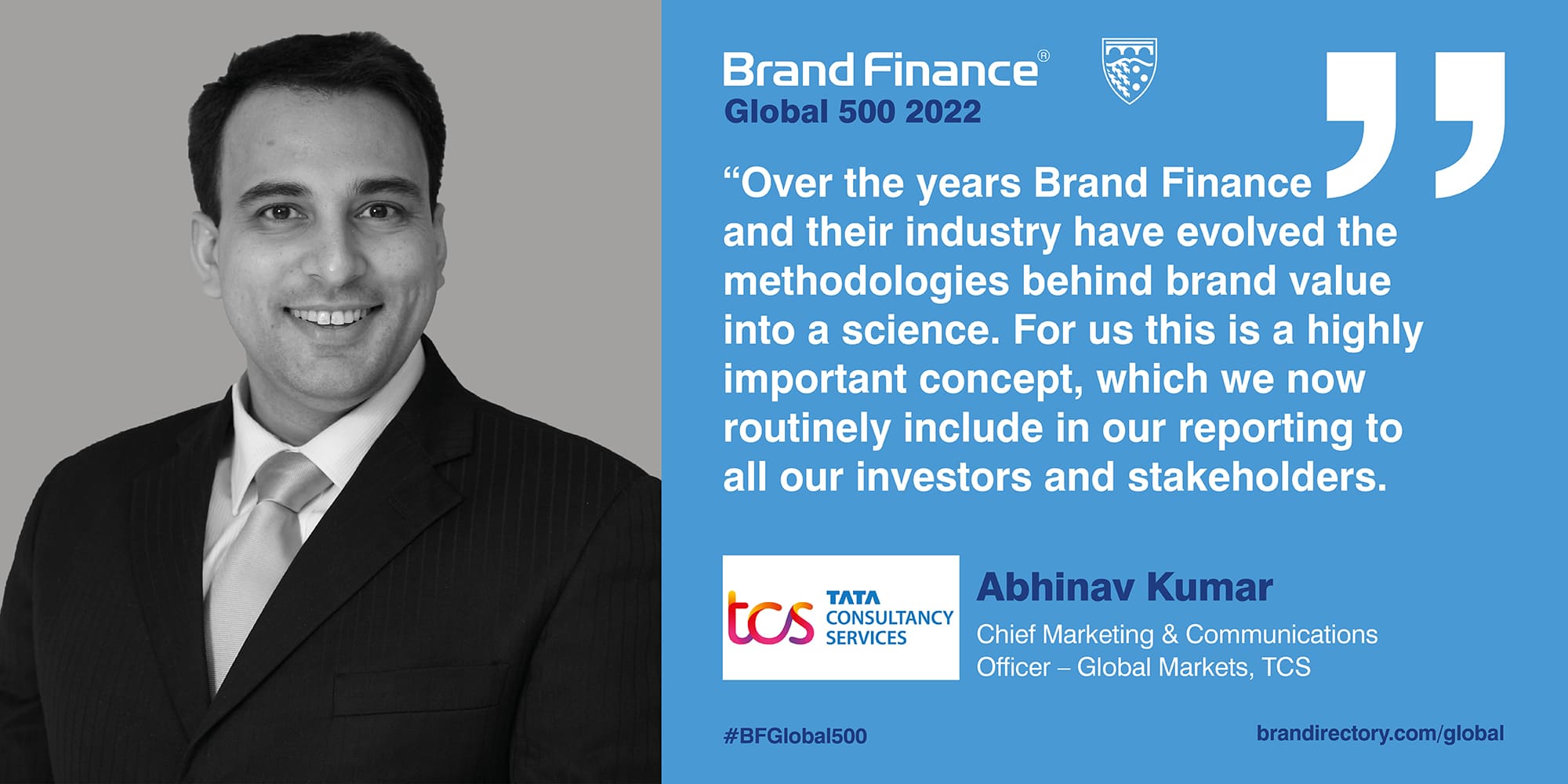 Over the years, TCS has sponsored international marathons and other running races. How have these sponsorships helped build your presence and brand awareness?
I could not overstate the importance of the marathon brand sponsorships inside our marketing portfolio. Today we are a partner to marathons and major running events in New York, Boston, Chicago, Toronto, London, Amsterdam, Stockholm, Singapore, Mumbai, Bangalore, Canberra, and Sydney – one of the highest breadth portfolios in this sector. The impact of these partnerships on our brand, both locally at a city level and globally in a network effect is highly significant. With over half-a-million runners across the 12 properties and a worldwide audience of 2 million street spectators and 1 billion households on television being exposed to the TCS brand, the sponsorship platform has a massive impact in boosting brand awareness. Almost 96.8% of 300 TCS clients polled in the Netherlands said that TCS' brand was now significantly stronger in their country based on these sponsorships. In New York, TCS received an 81% unaided brand recall in the city, as the title partner to the iconic NYC Marathon. More importantly, they have helped create a sense of community. Every year, 4,000 clients and 10,000 of our employees participate in these events, running for personal achievement, improving their health and for charitable causes like funding Cancer research or Children's hospitals.
These events have also served as a vital platform to demonstrate TCS' digital capabilities and technology prowess. For example, the mobile apps developed by TCS for most of these races have transformed the entire running and spectator experience. One of the most popular features on the app is the ability to 'Track a runner' real time, which has allowed families and supporters to follow their runners on a digital map and find and greet them just as they finish. The heart-warming scenes of family members greeting their loved ones during the emotional high of crossing the finish line is a great example of how technology enables a supremely human moment.