This article was originally published in the Brand Finance IT Services 25 2022 report.
Tech Mahindra ranks high in the IT services sector with a brand value growth of 45% over the last two years to a brand value of US$3.0 billion and an impressive growth of +1.9 points to 76.0 in the Brand Strength Index, rising to be the 7th strongest brand. The growth is a result of focussed brand building efforts.
Tech Mahindra was also the only Indian organisation to receive the Terra Carta Seal by the Prince of Wales for its commitment to creating a sustainable future. By implementing projects that lay equal emphasis on people, planet, and profits, the organisation has been recognised for its social impact. Additionally, the business focus on digitalisation, cloud transformation, telecommunications, and other key digital requirements has consistently strengthened Tech Mahindra's brand positioning.
"Tech Mahindra with its refreshed 'NXT.NOW' framework, places focus on digital transformation offerings for its global clients. Its brand value has grown by an impressive 45% in the last two years on the back of gaining ground in industry verticals while also ensuring that the brand retains its customer loyalty. We expect the company to continue developing the brand as it targets the next stage of growth by investing in innovation, new verticals, and geographies. Tech Mahindra has balanced the growth in brand strength and remained relevant with focused initiatives in the area of sustainability, diversity, efficient brand building, and cloud transformation."

David Haigh, Chairman & CEO, Brand Finance
Interview with Harshvendra Soin.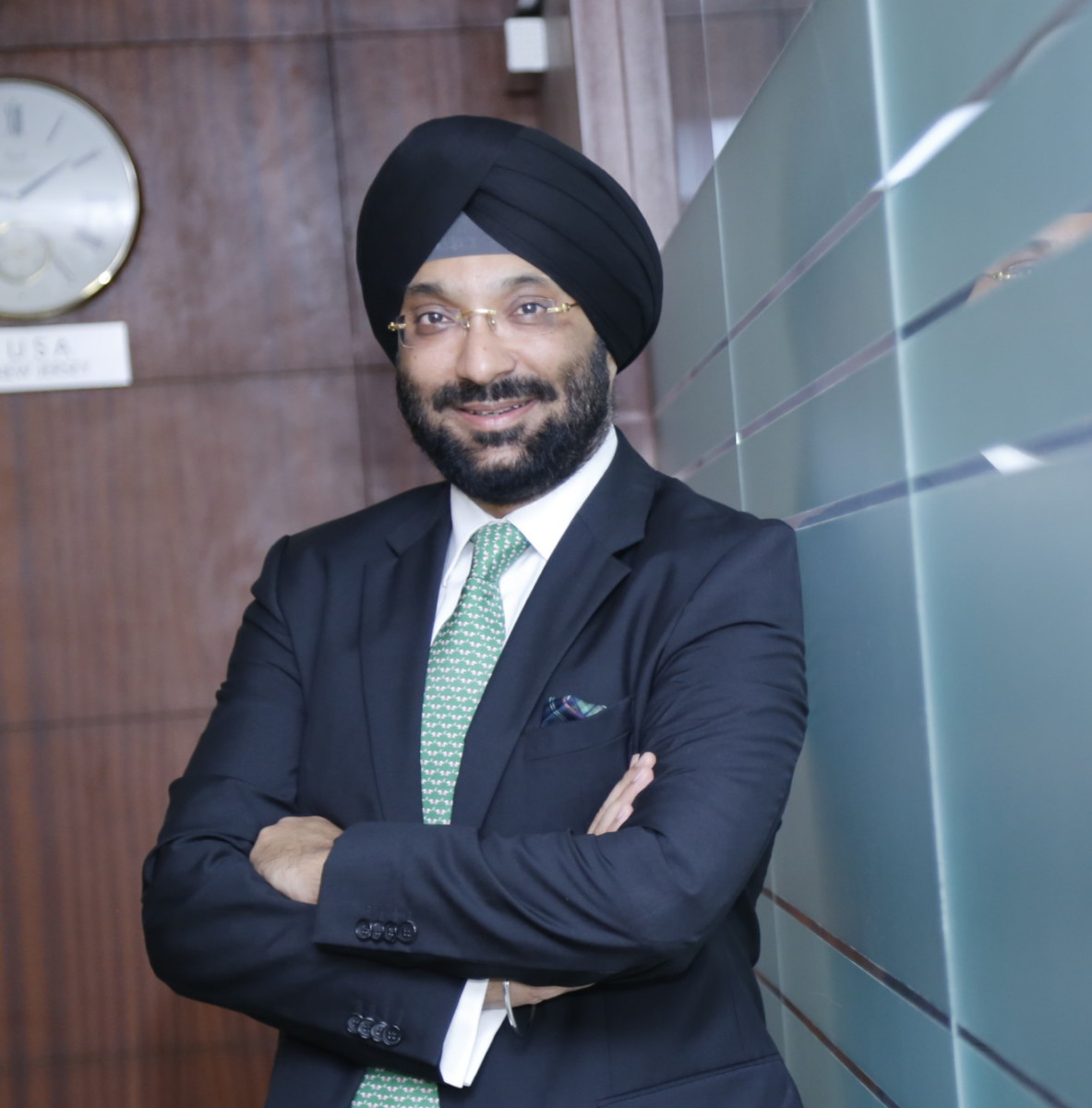 In terms of brand in the last two years, retaining its position among the top 20 brands despite the ongoing pandemic. What emerging opportunities did you leverage to grow your brand amidst these disruptions?
At the heart of strong brand equity is your ability to innovate and leverage the opportunities that a market laden with disruptions can present at any point in time. The last few years has been a series of tests for brands to adapt rapidly and reconfigure their understanding of consumer behavior to connect with them better. Having strong brand equity therefore is the only way to survive and thrive in this landscape. You need to be able to give your partners, customers, stakeholders a genuine reason to choose and trust you over many others.
For us here at Tech Mahindra, we remain rooted in our brand purpose— to be desirable to our customers and the communities we serve and collectively build resilience towards any adversities or disruptions that may come our way. Every branding initiative, strategy, and action at Tech Mahindra has been rooted in our core value of being a brand for purpose. Our brand's growth can be largely attributed to our inherent need to do good and rise together to drive positive change during these uncertain times. Amidst the COVID-19 outbreak, we have been right there on the frontlines from the beginning, providing support to rebuild what has been tragically lost across our employees, partners, customers, and the most vulnerable communities. At the same time, as a globally recognised "most sustainable IT organisation", we have been promoting and driving conversations around socially responsible business practices that ensure profitability balanced with sustainability. Our desire and endeavour remain to deliver meaningful experiences in a "human" way that ensures brand relevance and solidifies our brand voice that remains rooted in purpose.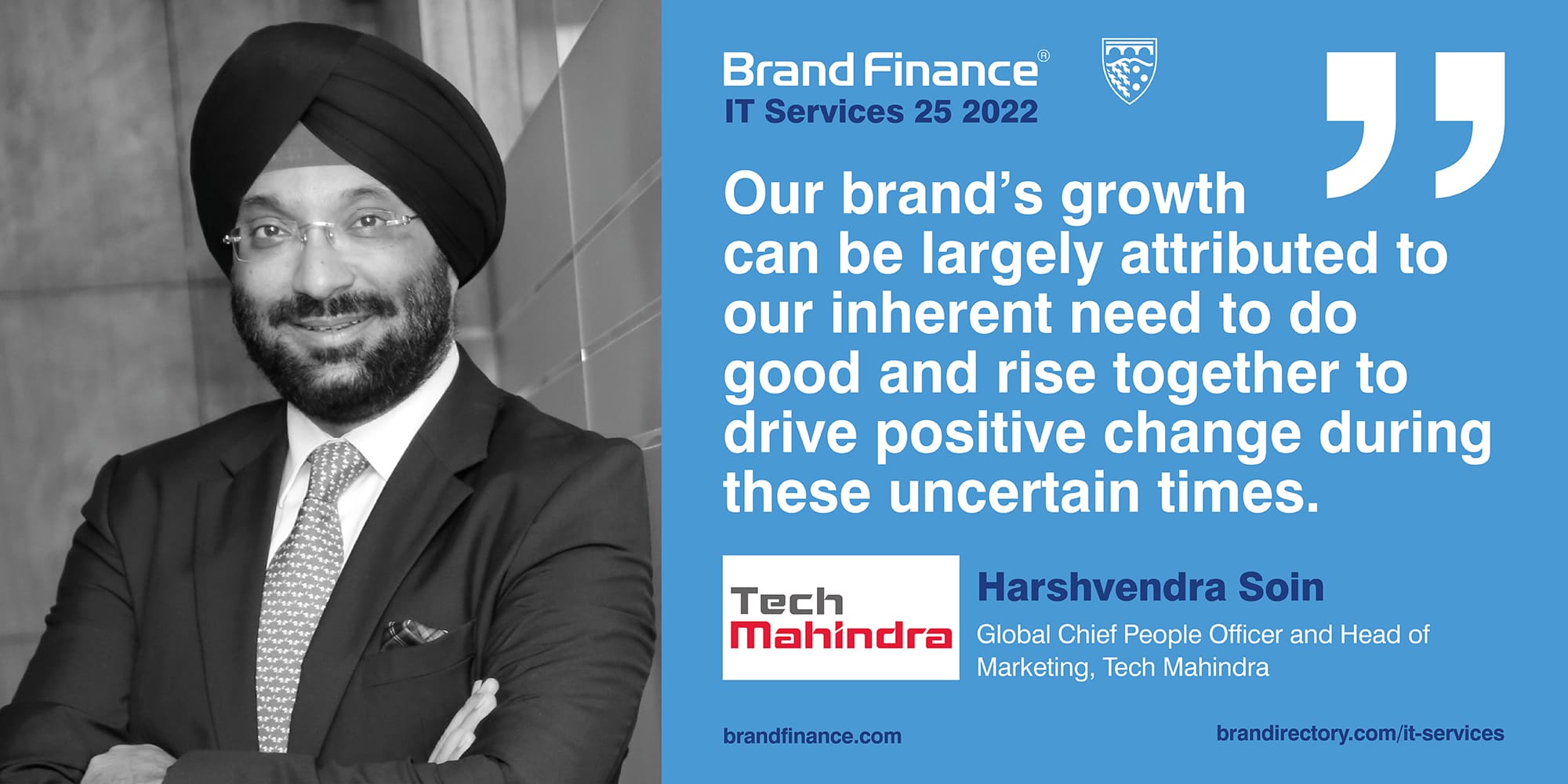 How important is it for brands today to "walk the talk"? How has Tech Mahindra consistently delivered differentiated experiences in the market while maintaining a stronghold in terms of its brand voice and value?
In a market of strong competition and ever-changing demand, empathy plays a major role in enabling a strong brand voice that can consistently cut through the noise in the marketplace. Today when we talk about brands, we talk about the ones that have created an impact on the ground. We talk about brands that didn't just strengthen their financial performance but also continued to stay connected and support their stakeholders. We talk about brands that have tried to make a difference beyond business. Your brand actions are the proof your stakeholders need to retain their trust and faith in you.
We at Tech Mahindra continue to "walk the talk" as we move forward to expand our digital capabilities across technologies, new geographies and sectors through strategic deals and niche acquisitions. This comes from our inherent instinct to find new solutions to persistent problems, to lead from the front, and to continuously innovate. We have been leveraging next-generation technologies including 5G, blockchain, artificial intelligence and more to drive sustainability through digital transformation for customers globally. We will continue to strategise for the future, noting and acting on the dramatic shifts in consumer expectations, leveraging digital levers and strategies that are personalised to effectively engage with the intended audience.
How are you leveraging the brand to attract and retain talent in current times? How have you been building the internal brand within Tech Mahindra?
Our biggest lesson from this pandemic has been to support our workforce in every way possible. Our brand is much more than the marketing message – it is the way we do business. We have a larger purpose –aligned to our stakeholders, society, and the world. Here our people have been our biggest strength; they are the ones on the ground everyday striving to build and deliver unparalleled experiences to our customers. And given that we live in an era that is constantly being re-defined by technology, we have used that to your advantage.
At Tech Mahindra, it is a top priority for us to nurture the spirit of entrepreneurship and innovation in each associate by equipping our talent with the tools needed to succeed. We keep in mind not just the current but future workforce needs, focusing heavily on new-age technologies including digitalisation, mobility, artificial intelligence, and machine learning among others through various inclusive and diverse initiatives and collaborations. This has worked to our advantage in many ways over other brands as we remain people-first always.
We have built and expanded our brand community, with our employees being our biggest brand ambassadors. In a time when many companies are creating brand ambassador positions or partnerships, it's essential that we remember the importance of our best internal advocates: our employees. They know the company better than anyone else, and each one can be a brand champion. We have curated programmes, policies, and initiatives that safeguard our employees, always putting purpose and wellness before business. We keep evolving and creating a digital-aligned brand identity driven from the very top. We empower our teams to make more digital-centric decisions when it comes to choosing projects and building talent. Our true motto is fulfilled only when we "Rise for Good", a Mahindra Group philosophy that is ingrained in our company's DNA.