This article was originally published in the Brand Finance IT Services 25 2022 report.

American brand Thoughtworks is another new entrant into the top 25 with a brand value of US$788 million. In 2021, the brand filed for its initial public offering (IPO) on the NASDAQ.
The brand underwent a major rebranding with a new visual identity focused on innovation and a future outlook. The brand acquired two companies to gain traction in the European market: software development firm Gemini Solutions Inc and machine learning and data science consultancy Fourkind.
"Following a great year, Thoughtworks has now entered our Brand Finance IT Services 25 2022 report for the first time. Two key moments of 2021 were the announcement of their IPO and the successful reboot of their logo, visual identity, and positioning. Their new strapline, 'Delivering Extraordinary Impact Together', really speaks to the values they want to express as a purpose-led organisation: to be a creative, multi-faceted, future-facing, and modern business."

David Haigh, Chairman & CEO, Brand Finance
Interview with Julie Woods-Moss.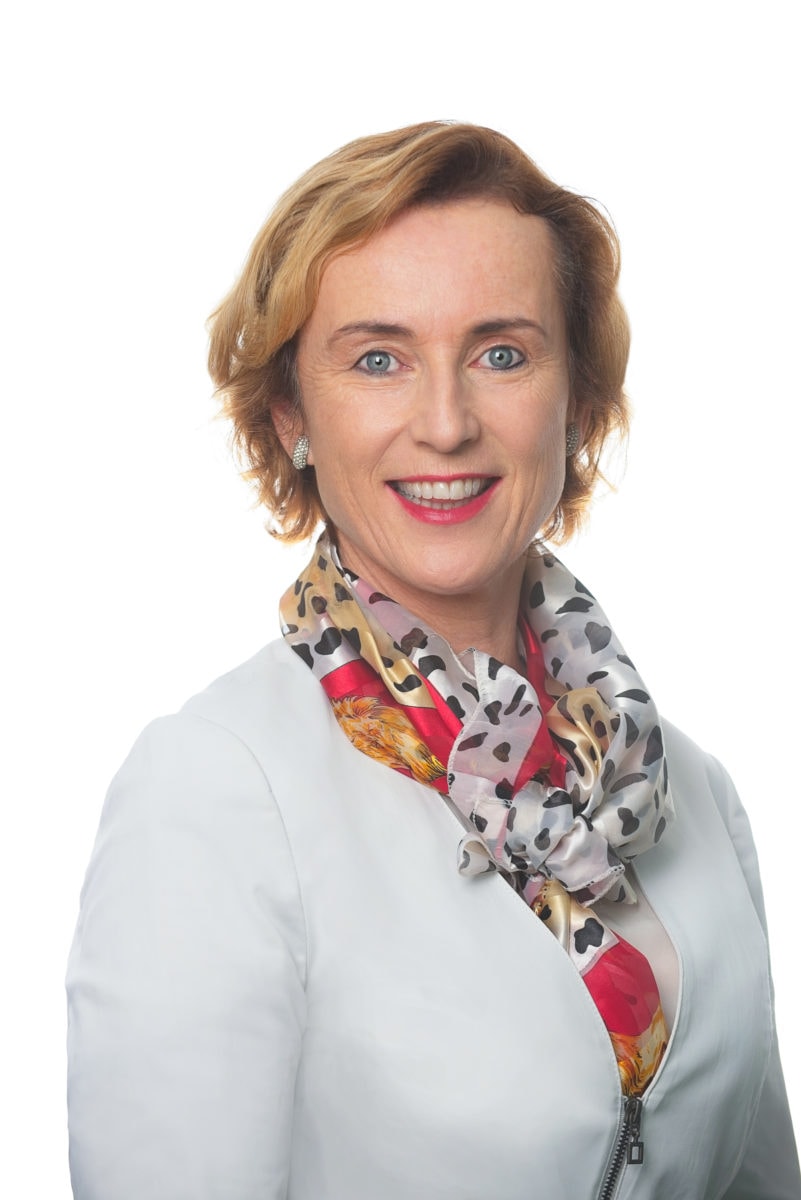 Last year, you unveiled a new logo and visual identity and launched a new brand positioning and statement, 'Delivering Extraordinary Impact Together'. Why did you feel this was the right moment and can you tell us more about your purpose and core brand values?

At Thoughtworks, we've been bringing significant impact to the world for decades. We've driven innovation by being an early adopter of agile and made contributions to society through our social impact initiatives. In 2019, hundreds of Thoughtworkers came together to crowdsource our company's purpose 'To create extraordinary impact on the world through our culture and technology excellence'.
Thoughtworks is always evolving, and we've seen unprecedented changes in the world. But our purpose has changed very little since our inception, it's what makes us unique. We've built our premium brand organically through our reputation with our thought leadership. The time was right to be more scientific and structured in our approach to our brand. We developed and researched some options and ultimately, we landed on aligning our brand purpose to our company purpose. It was simple, authentic, and differentiated. We also learnt that our position in the market didn't fully represent how much we had evolved over the years and so we reframed Thoughtworks as a global technology company that integrates strategy, design and engineering.
Our new tagline 'Delivering Extraordinary Impact Together' is anchored in our brand purpose. Thoughworkers have really got behind the brand to tell their stories of extraordinary impact and we believe this has the potential to be a powerful, multi-year brand platform.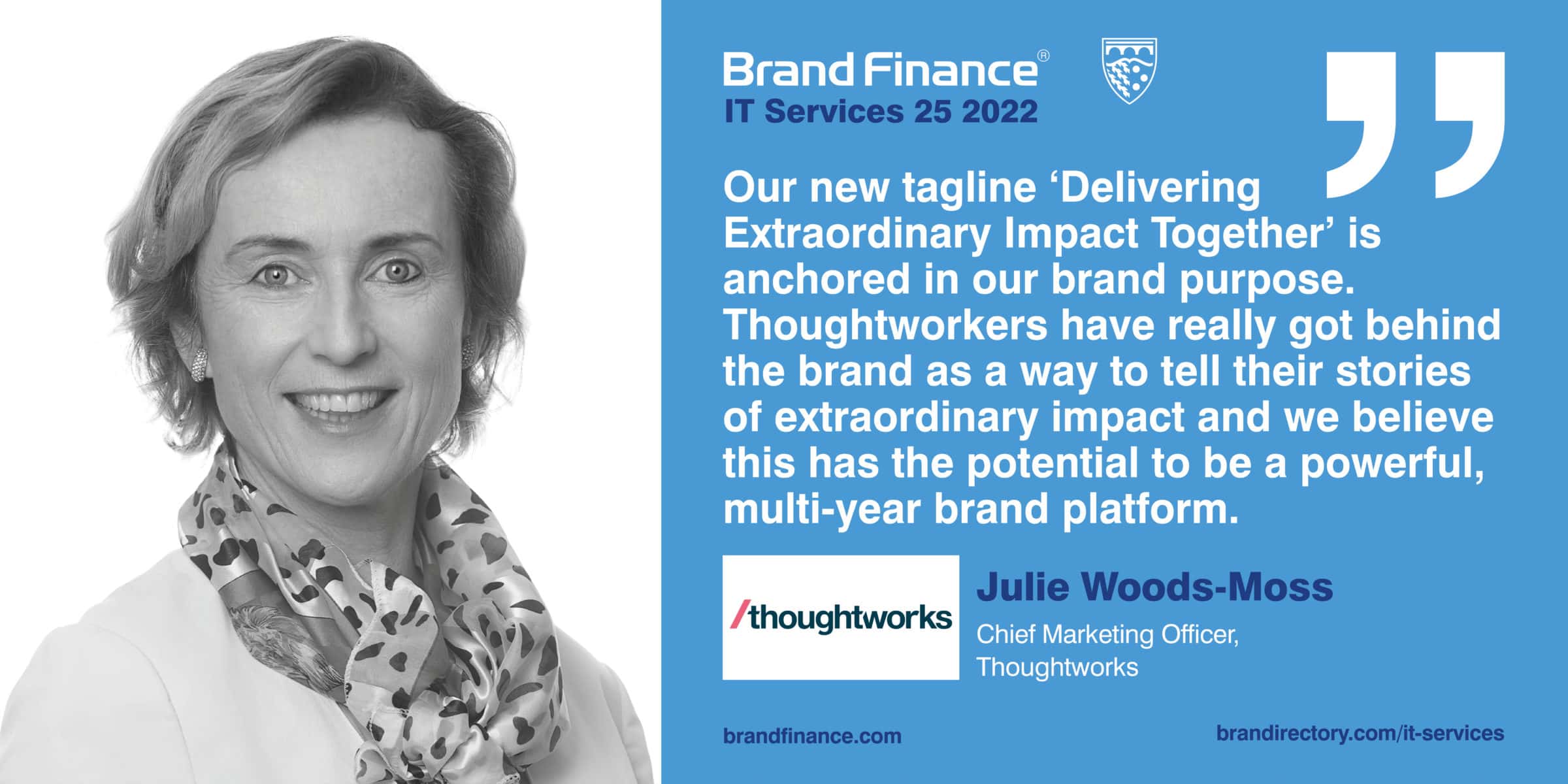 We've seen increasing attention over the last few years surrounding ESG and D&I. How do you make sure that you stand out from your competitors to communicate and live your DNA?

Striving to create a company, and by extension an industry, that truly reflects the diverse societies we work in is a long-term priority of ours. Thoughtworks' first global brand campaign in our twenty-nine-year history kicked off from the start by being purpose-led and for Thoughtworks, that means embracing diversity and inclusion and amplifying positive social change.
And we take great care to embed diversity into the very heart of our brand. It's why around thirty Thoughtworkers across the world, from all functions and regions make up our brand steering committee. Valuing digital accessibility and sustainable technologies informed many design decisions for our new visual identity. The reimagined color palette combines with new variable fonts to set the course for unique visual styles that meet people's display preferences. This continues the work towards more inclusive technology that can be used by all.
Last year, another great achievement was the IPO: What impact do you think it will have on the brand in the short and long terms?
The IPO was an important time for our brand. Having our new visual identity on Times Square was a watershed moment for the company in terms of exposure - and it coincided with the launch of our first brand campaign 'Extra Over Ordinary'. Not only were we reaching far more people than ever before - but we were seeing the fruits of all that hard work in the market - to get the positioning, creative, logo and campaign to this point.
We now have a brand platform to build our reputation as a premium brand. We have momentum in the market to make an even greater impact on the world through our culture and technology excellence, affirming our commitment to revolutionising the technology industry, amplifying positive social change, and accelerating outcomes for our clients.