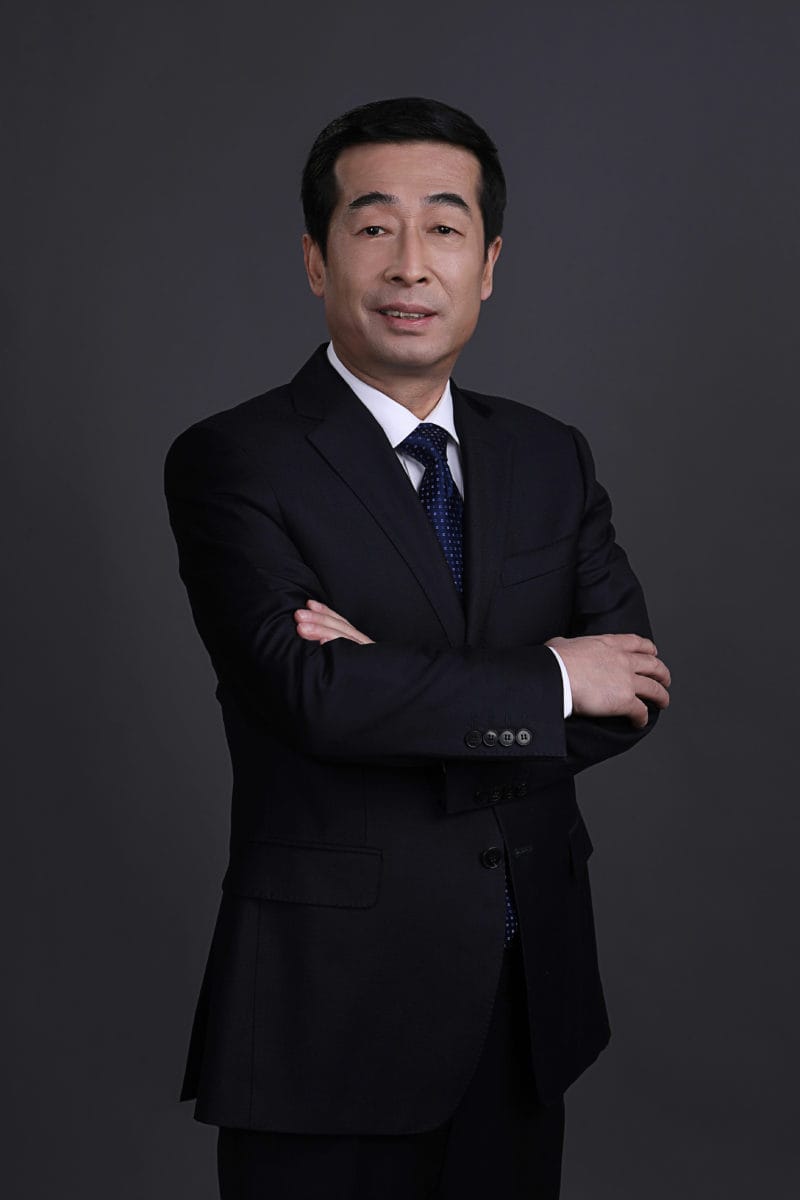 The COVID-19 pandemic has been a challenge for the food industry. Many global food brand portfolios have experienced a decline in brand value, but Yili has maintained its momentum this year. How did you achieve such steady growth?
At the beginning of the pandemic, Chairman Pan Gang asked us to "focus on both pandemic prevention and control as well as business development". Yili resumed normal factory operations in accordance with the regulations and fought the epidemic alongside the people of the whole country, providing a stable stream of high-quality dairy products and following the "reliable supply base fully supports the frontline of the fight against the epidemic" principle with strong conviction and commitment.
Throughout the pandemic, economies and societies globally are undergoing profound changes. Yili continues to play to its global brand advantages, innovation advantages, and channel advantages. We are committed to becoming the world's most trusted healthy food provider and continue to promote the realisation of the dream of the "World Integrally Sharing Health".
With regard to brand, Yili follows a "customer-centric" approach, and puts brand building at the heart of the company's strategy. During the pandemic, we have overcome difficulties and continued to consolidate the brand through self-created IP, entertainment marketing, and new media marketing. We have set out to link leading companies and leading brands to create a win-win collaborative ecosystem to support cross-border marketing strategies. We also engage with emerging social media platforms, which allows us to target specific audiences as well as achieve a good breadth and depth of coverage for our brand communications in general.
With regard to products, we continue to improve our product matrix by optimising its structure, introducing new categories, and constantly creating new growth points. Data shows that in 2020, the sales revenue of key products such as "Satine", "AMBPOMIAL", "ChangQing", "Jinlingguan", and "Chocliz" increased by 9.6% year-on-year. During the same period, new product sales accounted for 16% of the total revenue. Yili's cheese products, "Satine" fresh milk, and the upgraded "Jinlingguan" infant formula milk powder all recorded extraordinary performance.
With regard to channels, our omni-channel coverage is growing. By the end of 2020, Yili had served nearly 1.096 million township and village outlets, an increase of 5.5% year-on-year. At the same time, the company's channel penetration levels had also been constantly improving. At the end of 2020, Yili's market penetration rate of normal temperature liquid dairy products was 84.7%. While intensively cultivating offline channels, we have also been making efforts in e-commerce which is becoming a "powerful engine" for growth. In 2020, the company's e-commerce revenues increased by 55% year-on-year and our efforts won a number of leading industry awards. At the start of 2021, Yili's e-commerce momentum shows no signs of stopping.
The popularity of Yili as the largest dairy brand in China remains unchallenged and recent years have seen you expand overseas. Following the launch of "Joy Day" in Southeast Asia, among other products, what is next for Yili's international strategy? Can you share your vision for the future?
For Chinese companies to go abroad and grow into world-class brands, they need to deeply penetrate international markets and expand their international business. In recent years, internationalisation is an important development strategy for Yili. Going forward, we aim to further promote international development and deepen the construction of a global resource system, global market system, and global innovation system – all whilst ensuring we are serving our customers with the best quality products. Yili will further optimise global resource allocation, increase innovative product research and development, and continue to meet the new health needs of consumers. At the same time, we will also create a more convenient global market network, so that more consumers can taste Yili's nutritious and delicious products. Our vision is to become the most trusted provider of healthy food in the world.
In pursuing international growth, Yili follows a philosophy of mutual development, and actively collaborates with partners through "global mindsets and local operations". In this process, Yili is building a global talent team, with an international vision and business development capabilities. In addition, we aim to practice sustainable development, share development results with all parties, and promote social growth. Only by deepening global co-operation can we meet these goals. Yili will work hand in hand with the entire industry to realise the dream of the "World Integrally Sharing Health".
Sponsorship of the world's top sports events has always been favoured by global food brands. Since the Beijing 2008 Summer Olympics, Yili has sponsored the games and the Chinese national team in various forms, and has now become an official partner of the Beijing 2022 Winter Olympics. What is the significance of the Olympic partnership to the Yili brand?
Yili follows a brand concept of "Nourishing Life", we adhere to the original aspiration of quality, embrace innovation, develop knowledge, and serve the world to share health.
We first partnered with the Summer Olympics in the autumn of 2005 and have been supporting the Winter Olympics since 2017. By the end of this year, Yili will have been working with China's Olympics for 17 consecutive years, making it one of the longest collaborations of its kind. Under the leadership of Chairman Pan Gang, we have a firm aim to be partners of the Olympics, to tell the story of our Olympics to the world, and to advocate a healthy lifestyle.
Yili and the Olympics "inspire each other and grow together". Following the success of the Beijing 2008 games, the interest in the Olympics is booming in China. In parallel with the popularity of the Olympics, our main business has grown from nearly 10 billion RMB in 2005 to nearly 100 billion in 2020, achieving a nearly ten-fold increase. With a fast and steady pace of growth, the Yili Group has achieved the status of a "Top 5 Global Dairy Company" and has sustained an undisputable no. 1 position in Asia for seven successive years.
Yili provides high-quality nutrition for 28 Summer Olympic teams and 11 Winter Olympic teams, helping the athletes compete in the world to showcase the best of China. At the same time, we create more platforms for the public to participate in the building of a healthy nation. For example, in 2017, we jointly established the "Yili Ice and Snow Camp" with the Beijing 2022 Winter Olympics Organising Committee to create a high-standard "Ice and Snow Experience" for Chinese people who would normally have no opportunity to be exposed to ice and snow sports. We have been actively supporting the campaign for "300 million people to participate in ice and snow sports". So far, it has attracted more than 89 million consumers online, becoming the top platform in the field of ice and snow sports promotion in China.
Finally, the Olympics also gives a strong impetus to Yili's product innovation. Taking the opportunity of serving the Olympics, Yili brings more diversified and higher quality nutrition and health products to Chinese consumers. For the upcoming Beijing 2022 Winter Olympics, Yili has created more than 20 customised products, including several liquid milk and yogurt products. The ice cream division has created "Very Panda" based on the 2022 Winter Olympics mascot Bing Dun Dun; the milk powder division has developed a high protein sports milkshake; the cheese division – a series of children's foods, snacks, and appetisers.
The co-operation with the Olympics is of a high and long-term significance to our brand, and there is still more value for Yili and the Olympics to discover and explore together. The Olympic spirit can be an inspiration to a person, a nation, and the entire world. Brands should also live by the Olympic spirit of challenging themselves and always strive to improve – this is the intention behind Yili's partnership with the Olympics.