Interview with James Watt.
What is the role of brand in the BrewDog organisation?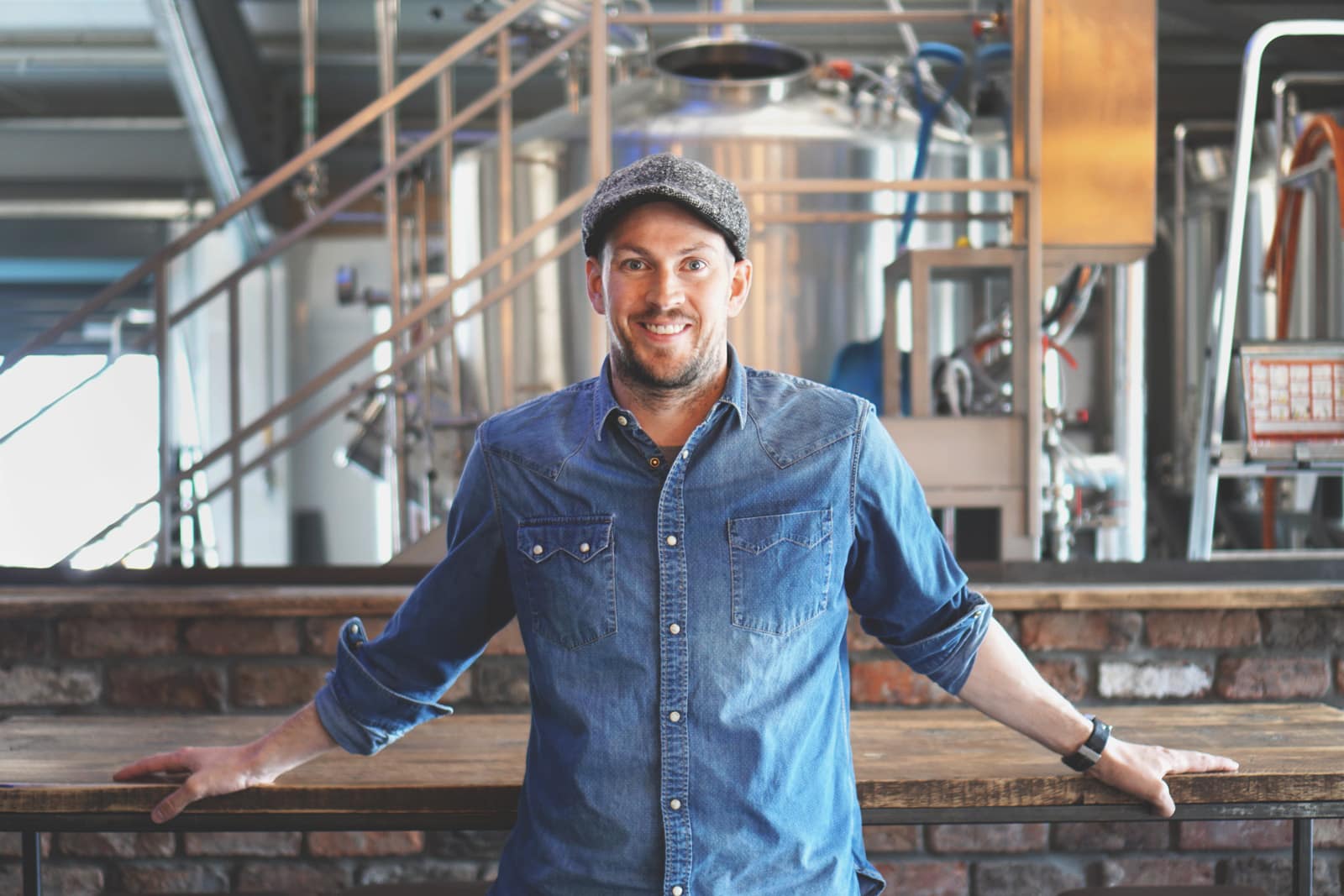 Since BrewDog came howling into the world 15 years ago, the beer landscape has changed significantly, and the BrewDog brand has played an integral role in shaping those changes.
From our packaging to our tone of voice, ensuring our brand has cut-through in a market dominated by big beer puts us in a unique position, one where we can stand out from the crowd and do things our way – bold, irreverent, and innovative. Brand underpins how we talk to our consumers, how we look on shelf and it gives us our edge in a sea of sameness.
With over 100 bars across the globe, export into 60 countries, and breweries in Columbus Ohio, Berlin Germany, and Brisbane Australia, BrewDog continues to take the craft beer revolution to the people, whilst continuing to push the boundaries, invest in their staff, put the beer first, and champion other small breweries in its venues.
What is the strongest asset of the BrewDog brand?
Our people and community. BrewDog is a unique business as we have a huge community of over 200,000 shareholders, all of whom have invested in us because they believe in our brand, our beer and our mission. These are our Equity Punks, a worldwide collection of die-hard beer lovers who, in exchange for supporting the growth of our business, gain access to a set of unique benefits and perks. Couple this with our 2,000+ workforce and it's clear to see that BrewDog is a people-powered brewery with community at its core.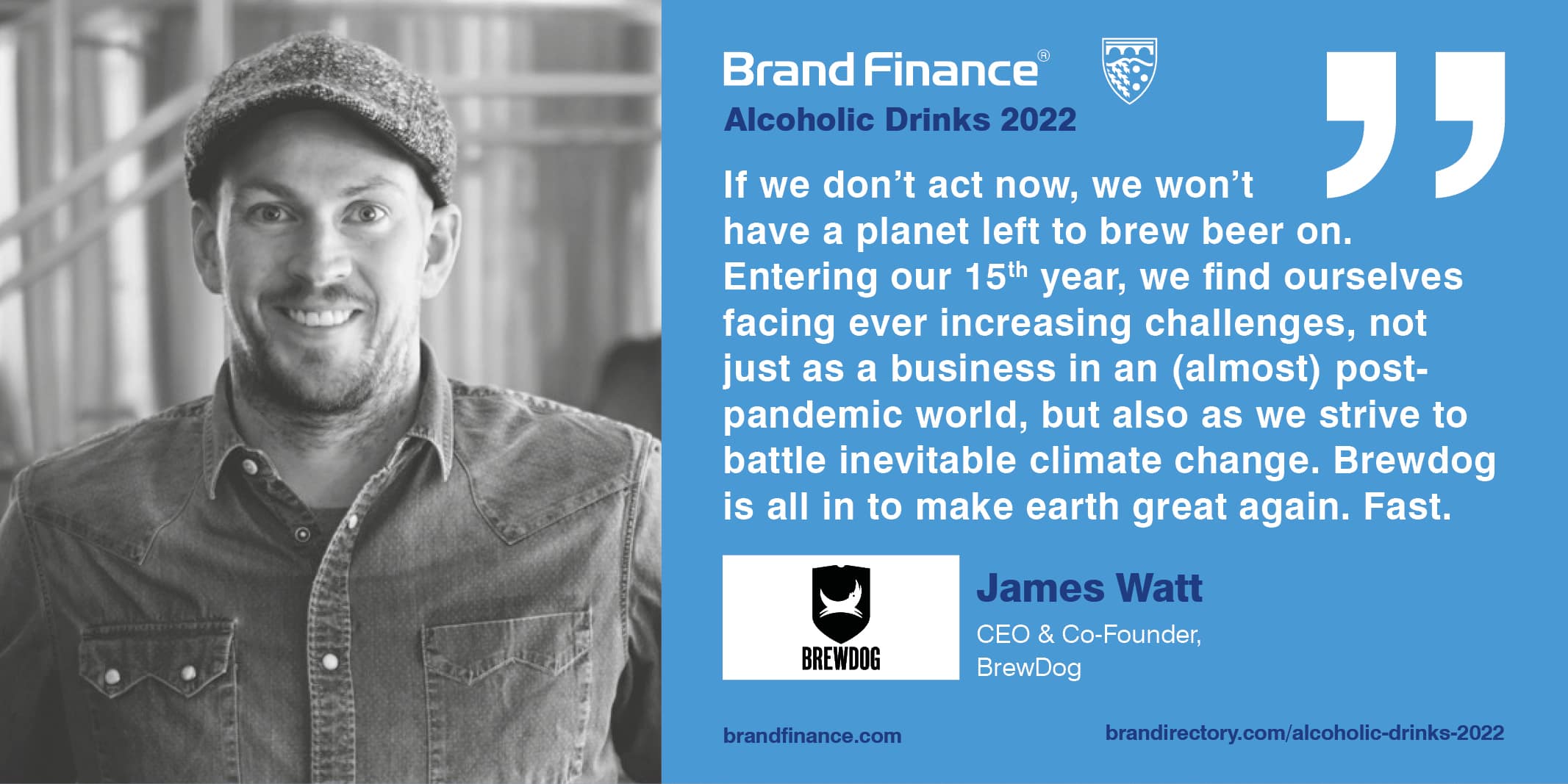 BrewDog recently became the first carbon negative beer, why is sustainability important to BrewDog?
Because if we don't act now, we won't have a planet left to brew beer on. Entering our 15th year, we find ourselves facing ever increasing challenges, not just as a business in an (almost) post-pandemic world, but also as we strive to battle inevitable climate change. The reality is, unfortunately, bleak. But as a company, we are fully focused on leaving the world in a better place than we found it.
In 2022, the IPCC determined that unprecedented changes to the climate have already affected all forms of life. It is already too late. In order to avoid complete climate catastrophe, we must limit warming to 1.5ºc. But we are on track to increase global temperatures by double that. Reduction of emissions must be the priority for nations, corporations, and individuals if we are to achieve our target. Brewdog is all in to make earth great again. Fast.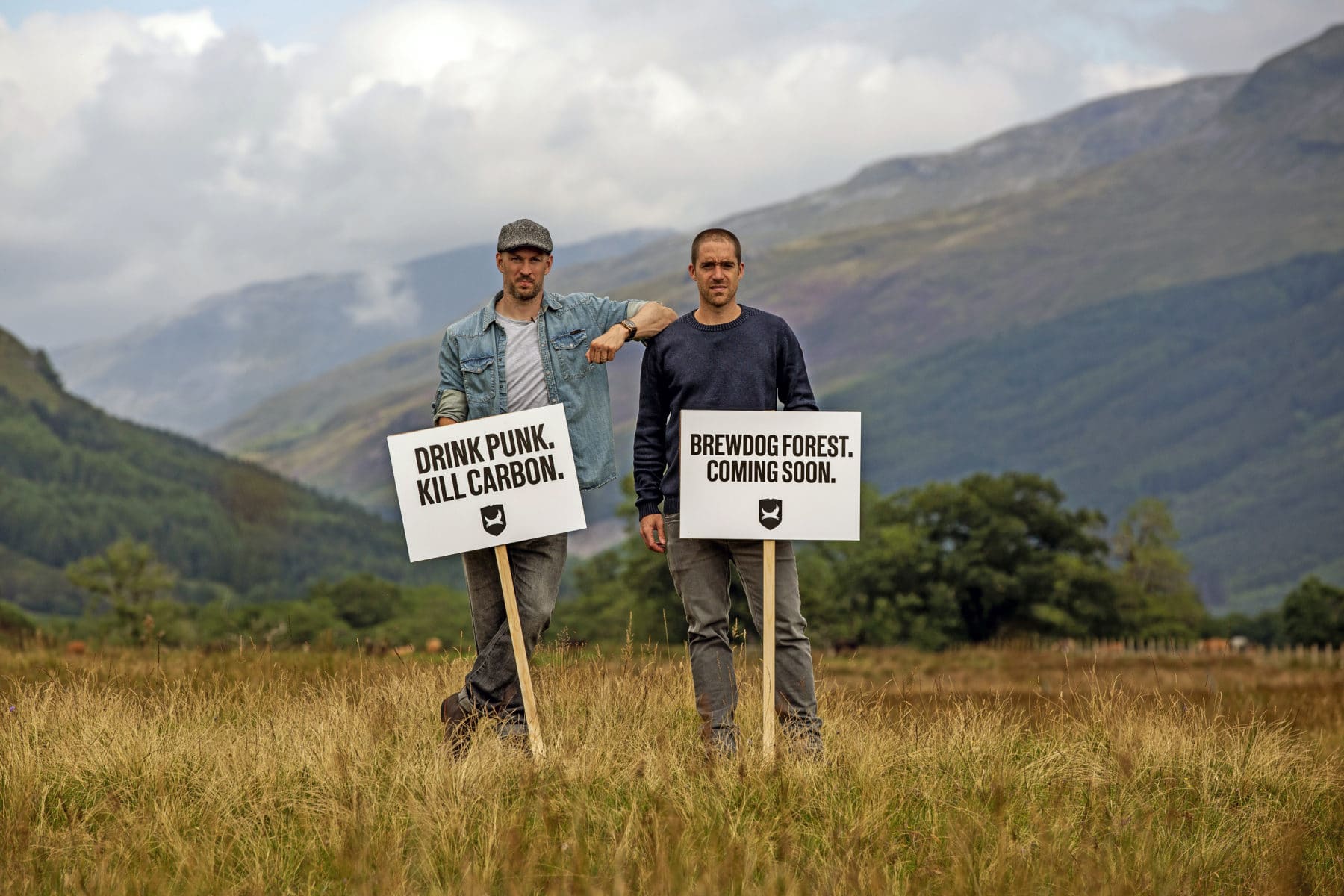 What role does brand in BrewDog's international expansion?
BrewDog is now available in over 40 markets worldwide, with Punk IPA (our flagship beer) leading the pack as one of Europe's favourite IPAs. In the 15 years that we've been brewing and selling beer, we've grown from 2 men and a dog to a worldwide brewing force with a unique story to tell. Over the years, we've done some pretty outrageous things: from crowdfunding stunts to brewing the world's strongest beer, and these chapters in our lifecycle remain central to our growth at home and overseas.
We've always done things differently to other breweries, which has helped us to stand out from the crowd. As well as boasting a global network of bars and breweries, which has strengthened our position in international markets, it's our legacy of innovation and doing things differently that stands out to our consumers.