This article was originally published in the Brand Finance Canada 100 2022 report.
In 2019, Canada Life re-branded their house of brands made up of Great West Life, Canada Life and London Life under the refreshed Canada Life brand. Independent of the value generated from combining three branded business under a single brand, the Canada Life brand has increased in value by 150% (figure 1.).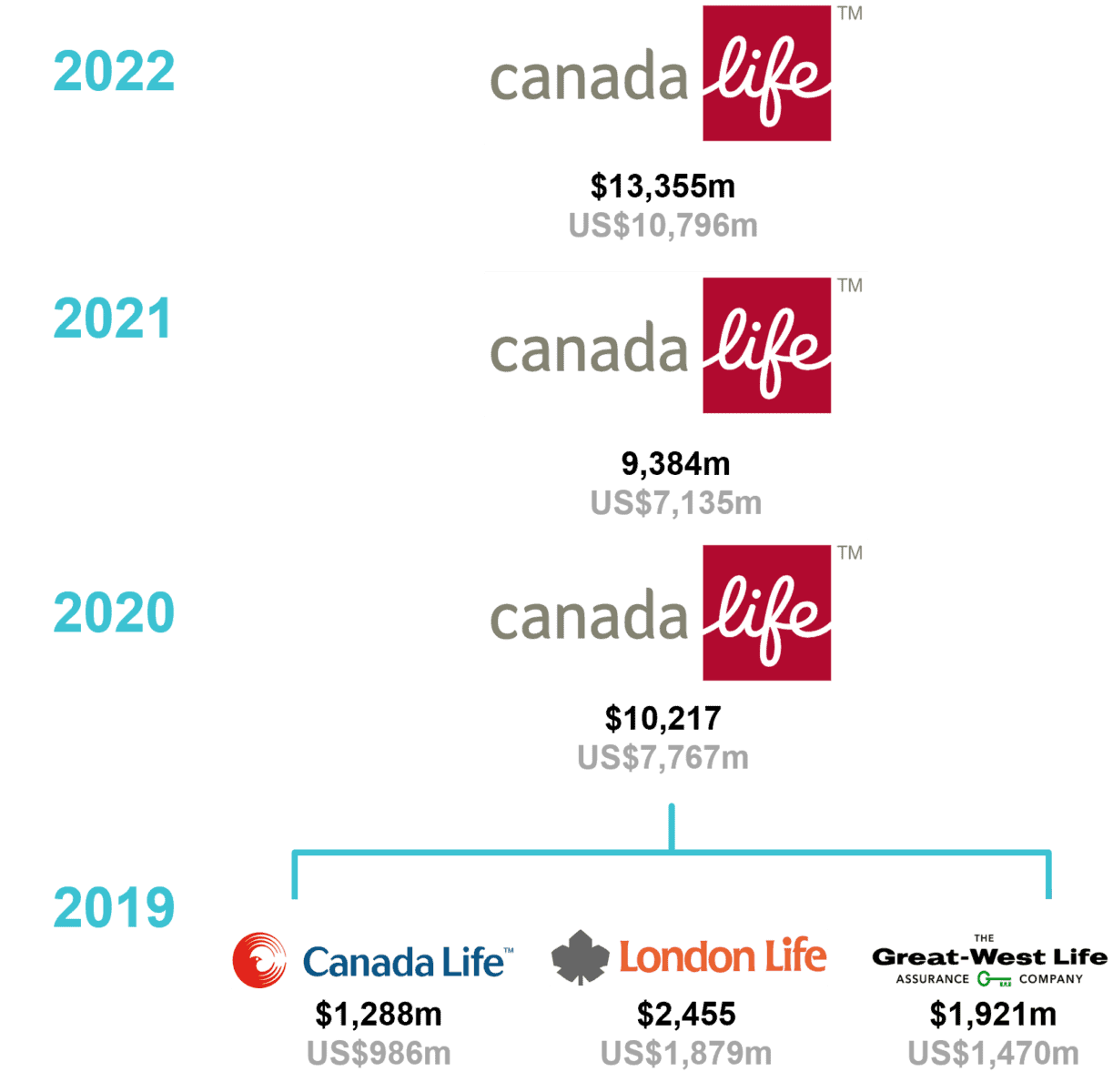 Since then, they have grown their brand value by 150% (this excludes the value gained from the merger). Furthermore, their brand has significantly increased its strength shifting from an A+ ('strong') brand rating to a AAA- ('extremely strong'), joining an elite group of leading global insurance brands such as Allianz, AIA, Ping-An and Geico.

Brand Finances annual insurance research revealed that the Canada Life brand performs exceptionally well in its home market exhibiting high levels of familiarity and purchase consideration as well very positive sentiment towards its reputation and other attributes such as customer service.

Canada Life continued to nurture and invest in their brand over challenging economic conditions brought on by the Covid-19 pandemic exhibiting only a small decrease in brand value in 2021. In 2022 they have bounced back significantly with an increase in brand value of 51%.

The brand's journey over the last 3-years represents a compelling case study for a successful re-brand and the positive impact it can have on both the brand and business with the right brand strategy behind it.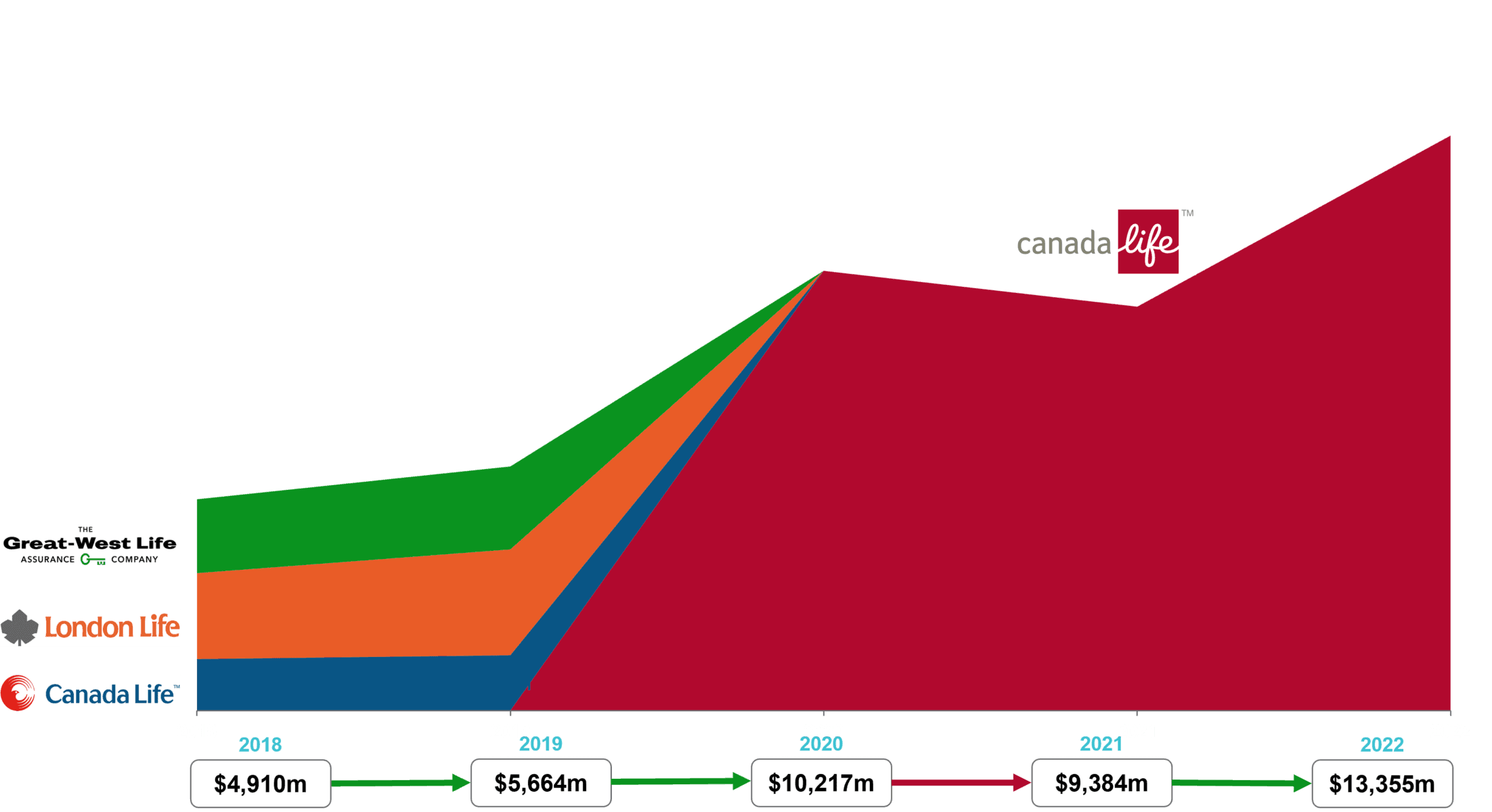 Interview with Jeff Macoun.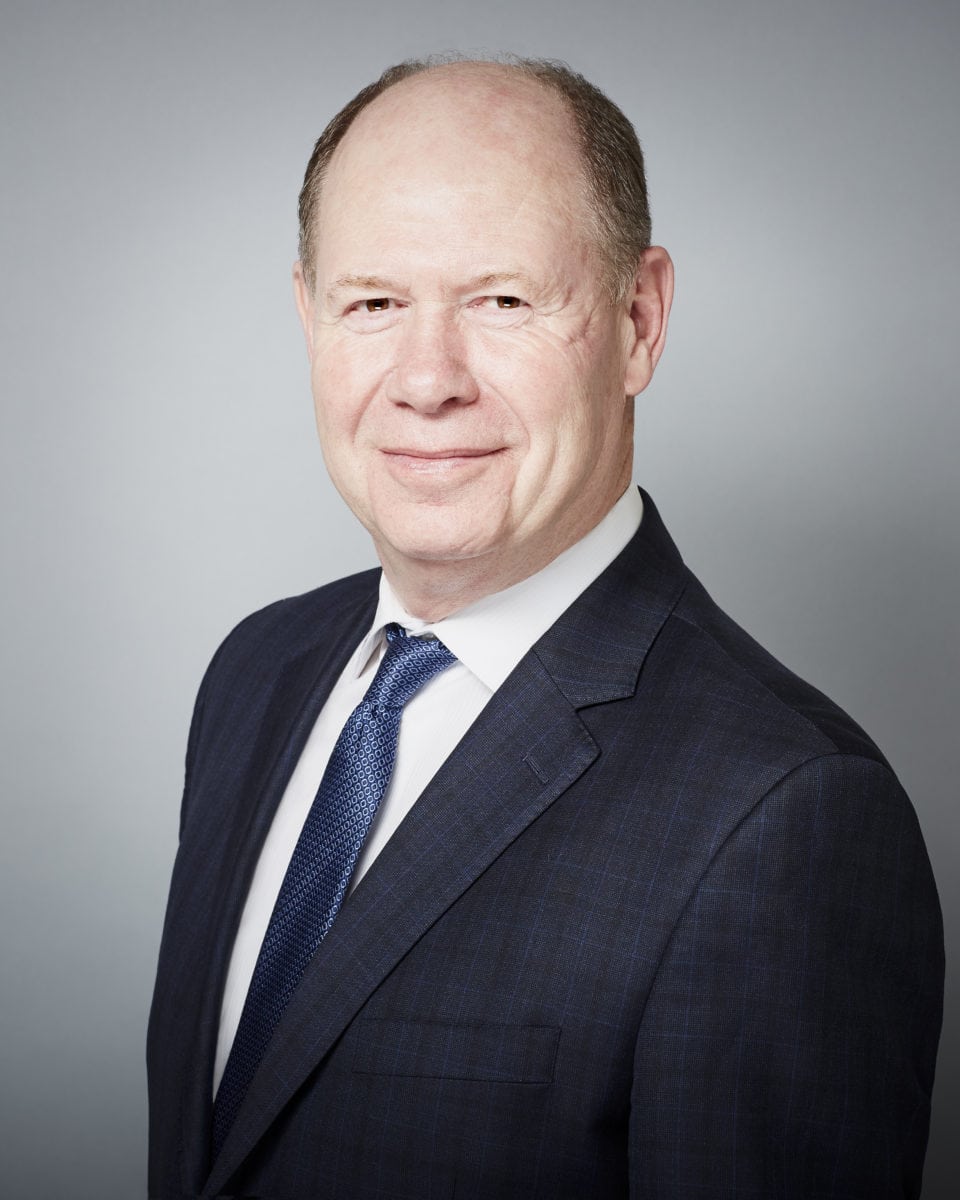 In times of crisis, marketing budgets are often one of the first line items to get cut, but in 2021 Canada Life seemed to be everywhere. What was the thinking behind the 'For Life as you know it™' campaign?

Early in the pandemic, we knew Canadians needed expert guidance and advice more than ever. That's why we launched our "A little expert advice" campaign – to show Canadians we were with them every step of the way.

When we launched our first full brand campaign, 'For life as you know it', we carefully considered the needs of Canadians. We wanted it to reflect our company's purpose – to improve the financial, physical and mental well-being of Canadians and also to ensure it was relatable – no matter who was watching, where they lived, or what their reality was at that point in time.

With our campaign's success, we updated it in 2021 to further reflect the diversity of Canadians. Featuring children and their future selves helps show the varied and unique lives we each live.

It is job seekers market right now, what is Canada Life doing for its employees to stand out from the pack?

Our employees and advisors know they matter. They have a voice and they're empowered to make a difference. Throughout the pandemic and as we move towards a new, hybrid way of working, they have always been included in the discussion – open communication is part of our DNA.

Our company culture is built on a commitment to caring – for each other, our customers and communities. It's shown in the well-being programs we offer, like our flexible work arrangements, mental health benefits and financial support for education.

Above all, our company culture is reflected in the pride employees have in us. In our 2021 annual employee survey, completed by more than 10,000 employees, an outstanding 84% of employees indicated they are highly engaged – this puts us in the top quartile for Canadian companies. Given how challenging it has been for everyone to adjust their work and personal lives over the last two years, this is something we're especially proud of.
The offerings from the insurance and banking sectors are increasingly overlapping. What is the strategy for winning over the minds of customers who still see the two sectors as distinct?
At Canada Life, our customers are at the centre of what we do. With competing products in the market, it's the trust we've built with Canadians that truly sets us apart.
Whether it's investing in an insurance policy or opening a RESP for a child – trust is built through the dedication of our employees and advisors who help our customers reach their potential every day.
From a brand perspective, we drive interest through advertising, but we win over customers through our daily interactions. It's about delivering on the promises we make, each and every day.
Canada Life and design and For Life As You Know It and design are trademarks of The Canada Life Assurance Company.