This interview was originally published in the Brand Finance Sri Lanka 100 2022 report.
Interview with Ravi Dadlani.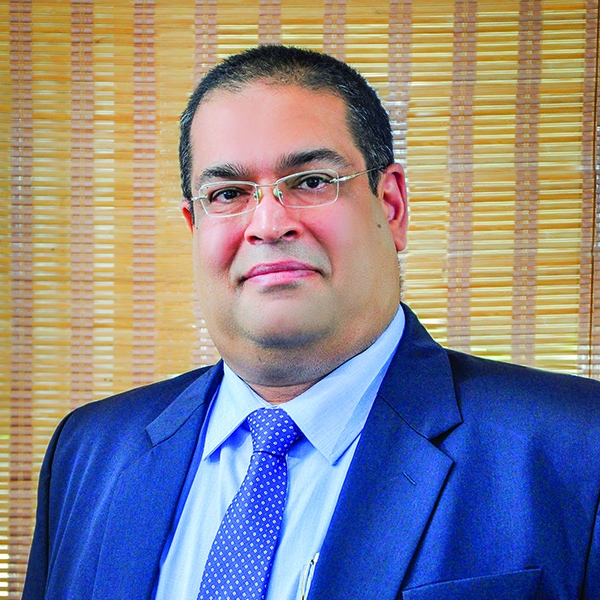 CEAT is amongst the fastest growing brands in Sri Lanka for the second year in a row. What has CEAT done over the last year to retain this position and how will you make sure to maintain this status going forward?
We believe that brand value is built and sustained by the role a brand plays in the lives of the consumers. The challenges that Sri Lanka had to face over the past year necessitated tangible responses from brands beyond marketing. We invested substantially to increase our production capacity to cater to the increased demand in the local market due to prevailing conditions.
These capacity enhancement initiatives covered the radial and motorcycle tyre categories as well as truck and bus tyres. We also invested further to improve product quality. We have committed over Rs 2 billion for this purpose to deliver optimum levels of product performance. The CEAT brand emphatically 'walked the talk' in the past two years, demonstrating its commitment to the market.
Additionally, we continued to invest in building our brand equity and to maintain visibility and brand affinity. Various initiatives to engage with our consumers and stakeholders across the country were put in place. Going forward, we will continue with our approach of investing in expansion of capacity and range, product development and quality enhancement. CEAT never stops moving.
How did the pandemic play a role in your growth? Can you tell a success story in which you leveraged an emerging opportunity?
The pandemic could have had a negative impact on brands that were not agile enough to respond to the new challenges. For brand CEAT, the pandemic provided an opportunity to show the consumers and the market what we are made of. We anticipated and met the changing needs of our customers as well as the needs of the country, supporting the national efforts to conserve foreign exchange by stepping up local production to meet the shortfalls created by import restrictions.
It has been a difficult time with increasing raw material prices, production stoppages due to COVID-19 and the depletion of foreign currency reserves. However, we have worked hard to provide comfort to our consumers through our product offerings while contributing to the economic prosperity of the country by increasing our output in these challenging times.
Further, we have invested in technology to improve product quality and performance through which we have been able to provide our customers with products that deliver enhanced safety, mileage and fuel economy. Our knowledge of the local terrain and our international experience has helped CEAT to remain a preferred choice even during these demanding times.
What role do you think sustainability plays in this day and age relating to Brand and what measures have CEAT taken to be recognized as a sustainable brand?
We believe sustainability plays an important role in our growth, in terms of economic, social and environmental perspectives. We contribute to the economic prosperity of our employees, our business partners, our customers, and the country. We are also focused on minimising our impact on the environment and are in the process of generating solar energy at our factory premises in Kelaniya with a view to moving to renewable energy in the long run.
In terms of our responsibility towards society, we have invested in several CSR initiatives such conducting road safety awareness programmes and distributing road safety equipment to schools, helping groom school leavers and young people for careers, and supporting numerous worthy causes including the efforts to combat the spread of COVID-19.