This article was originally published in the Brand Finance Football 50 2022 report.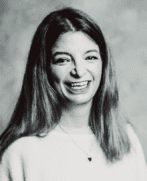 Football brands are not just entertainment brands. They are also local brands or country brands. And as such, they are part of an industry that contributes greatly to the countries' GDP and sense of meaning.
The link between the city brand and the club brand is highly relevant and a powerful marketing tool. Both have the capacity to attract tourism, to give international visibility, and to impact one on the other. According to Brand Finance's latest Soft Power study, the perception of entertainment or sports in a country or city weighs on the mind of the citizen and in their overall perception of that country or city. The perceptions of a country's qualities contribute to a nation's Soft Power Index, which reflects the ability of the place to influence the behaviours of stakeholders in a positive way – this can be in terms of investment, trade, qualified employees and greater tourism. In short, better political and economic outcomes.
'Entertainment and sports' is one of the 10 pillars that make up the Soft Power index of a country. Brand Finance, thanks to the study carried out worldwide on more than 100,000 respondents, can identify which parameters influence the perception of a place brand. This data is of special relevance in football, whose brands arise from the town where they were born.
Nowadays, football teams have many more tools to develop their brands like the style of play, the communication style or the sponsors they take on. But in a certain way, the city brand is core and constant in this compendium of elements and that can be used as a brand tool of the clubs.
Looking at two of the most valuable football brands, we see two great historical ambassadors of the Spain brand and the city brand. Both Real Madrid and FC Barcelona have been a bright window into Spanish culture for millions of followers around the world. The former began its international journey in the 1920s. The latter, even earlier, won its first international title in the "Pyrenees Cup" before 1913. Both clubs have not only carried the Spanish brand wherever they played, but also they put on the map the cities that saw them born.
The relationship between the city brand and the Football team brand is clear, but not all teams take advantage of this component of their brands, nor do all cities take advantage of the brands of their Football teams.
Having clear synergies, common attributes could be identified, those that contribute most to the brand and are used almost as a natural sponsorship. The analysis would therefore lead us to 3 points:
The ability of the football club to take advantage of the correct attributes of its city brand, as is the example of Betis FC
The ability of the football club to take advantage of the Spain brand in its internationalization plan, identifying how Spain is perceived in the target market and thus taking advantage of shared brand attributes to reach more fans
The ability of a city brand to promote its football teams: how could the city of Malaga, for example, which is gaining so much strength in its city brand, be able to provide with its city brand a greater following of the Malaga Football Club, that could get the team greater sponsorships with which to make transfers and reach the first division
In short, to be a valuable football brand, it will be necessary to identify well which attributes of the brand must be activated and whoever shares those attributes can thus be identified, being, the city brand, a tool available to everyone to be able to succeed.
La Marca Ciudad Como Elemento de la Marca del Club de Fútbol.
Las marcas de fútbol no son sólo marcas de entretenimiento. También son marcas locales o marca país. Y como tales, forman parte de una industria de gran aporte a los PIB de los países, tanto de manera directa como indirecta.
El vínculo entre la marca ciudad y la marca del club es de gran relevancia y una potente herramienta de marketing. Ambas tienen capacidad de atraer turismo, de dar visibilidad internacional, y de impactar la una en la otra. Según el último estudio de Brand Finance de Soft Power, la percepción de las cualidades de un país, contribuyen a su índice de Soft power el cual refleja la capacidad de un lugar de influir en el comportamiento de sus stakeholders de manera positiva, ya sea en términos de inversión, comercio, atracción de talento o mejora del turismo. En resumen, mejores resultados políticos y económicos.
El entretenimiento y el deporte forma parte de uno de los 10 pilares que forman el índice de poder blando de un país. Brand Finance, gracias al estudio que hace a nivel mundial a más de 100.000 encuestados, puede identificar qué parámetros son los que influyen en la percepción de una marca lugar. Este dato es de especial relevancia en el fútbol, cuyas marcas surgen en su mayoría, de la localidad que los vio nacer.
Hoy en día los equipos de fútbol tienen muchas más herramientas para materializar sus marcas a través del tipo de juego, su comunicación, sus sponsors. Pero en cierta manera, la marca ciudad es un elemento básico y constante que puede ser mejor aprovechada por las marcas de los clubs.
Echando la vista atrás, viendo nuestro top 2 de las marcas más valiosas de fútbol, vemos a dos grandes embajadores históricos de la marca España y de la marca ciudad. Tanto el Real Madrid como el FC Barcelona han sido la ventana de conocimiento de cultura y manera de vivir de nuestro país en recónditos rincones del planeta. El primero ya empezó su periplo internacional en los años 20. El segundo, incluso antes, ganando su primer título internacional en la "Copa de los Pirineos" antes de 1913.
Ambos clubes han llevado no solo la marca España allá donde jugaban, sino que ponían en el mapa a las ciudades que los vieron nacer.
La relación entre marca ciudad y la marca del equipo de futbol entonces es clara, pero no todos los equipos aprovechan este componente de sus marcas ni todas las ciudades aprovechan las marcas de sus equipos de futbol. Habiendo sinergias claras, podrían identificarse los atributos comunes, los que aportan más a la marca y usarlo casi como un patrocinio natural. El análisis nos llevaría por tanto a 3 puntos:
La capacidad del club de fútbol para aprovechar los atributos correctos de su marca, como es el ejemplo del Betis.
La capacidad del club de fútbol para aprovechar la marca España en su plan de internacionalización, identificando cómo se percibe España en el mercado destino y así aprovechar los atributos de marca compartidos con el fin de llegar a más fans.
La capacidad de una marca ciudad para impulsar a sus equipos de fútbol, como podría hacer la ciudad de Málaga que tanta fuerza está cobrando su marca ciudad, para aportar con su marca ciudad mayor seguimiento al Málaga Club de fútbol, que le proporcione mayores patrocinios con los que hacer fichajes y llegar a primera división.
En definitiva, para ser una marca de fútbol valiosa habrá que identificar bien qué atributos de la marca se deben activar y podrá identificarse así quién comparte esos atributos siendo, la marca ciudad, una herramienta al alcance de todos para poder triunfar.