This article was originally published in the Brand Finance City Index Report
Christian Bernard, Vice President of International Talent, Marketing and Communication at Montréal International, discusses the uniqueness of Montréal's city brand, its sustainable outlook, and the importance of its tech sector.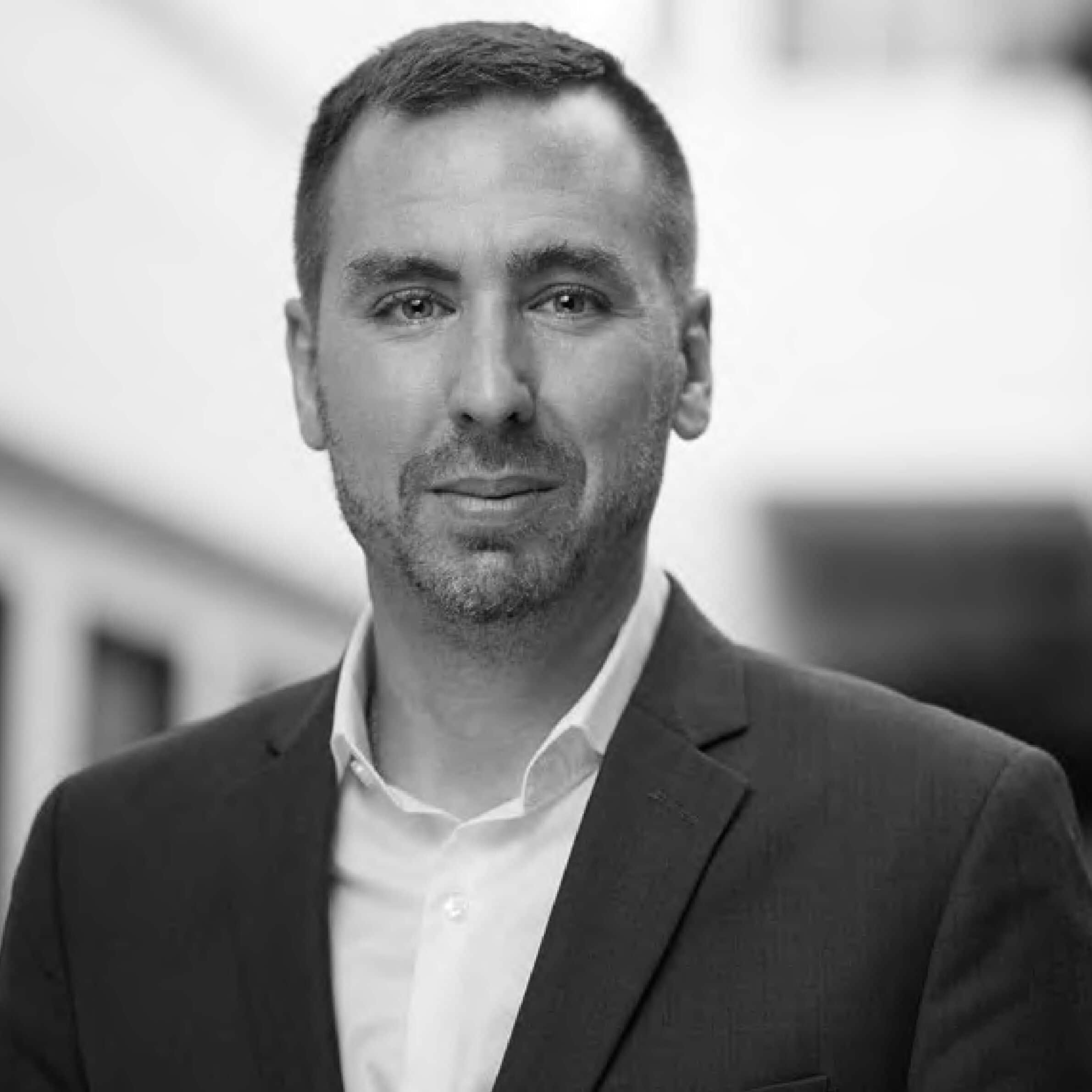 As a brand manager for a culturally unique city in North America, how do you position Montréal's city brand in comparison to other Canadian cities and what distinguishes it from the rest?
We have found great success by tapping into Montréal's European character: we position the city to investors, talent and international organisations as a strategic entrance to the American market for Europeans, and a city with a European flavour for Americans.
Montréal is a thriving, cosmopolitan and international economic hub. With more than 140 languages spoken, its population is the most bilingual and trilingual in Canada. It is also home to a unique community of international organisations, third after New York and Washington D.C. in terms of concentration.
As a city with an excellent public transit system and in a province with important fiscal advantages linked to sustainability, what are your key objectives in communicating that message internationally and do you see a change in how potential investors or residents think about the environment?
Reducing our carbon footprint has become the foundation of economic development. As the city's economic promotion agency, we have a duty to promote the local incentives related to sustainability.
The good news is that the work started long ago. In fact, you could go as far back as the 1960s and point to the construction of hydro dams which, today, provide clean, renewable energy to all of Québec and beyond. Furthermore, Montréal's public transit system is excellent, and it is further developing with the upcoming inauguration of the Réseau Express métropolitain, an 100% automated and electric train.
With that message, we seek to attract investment projects from various fields or expertise, from aerospace to the construction industry to artificial intelligence and life sciences, with one objective in mind: invest in Montréal to develop a solution that will contribute to decarbonising our economy.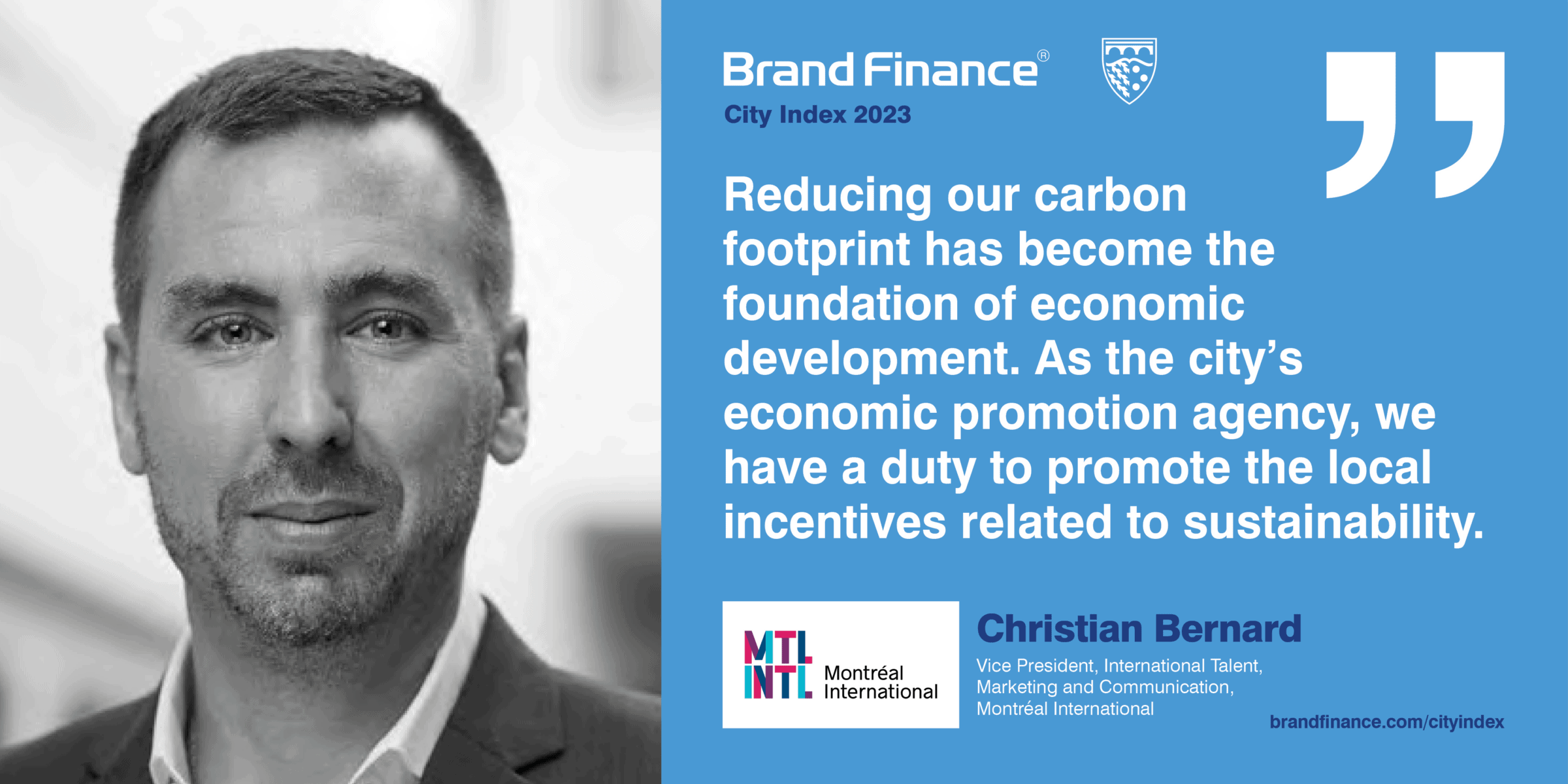 In the Brand Finance City Index, Montréal is perceived as 'great for start-ups and innovation', ranking 17th globally and above Toronto and Vancouver in Canada. How important is the tech sector to your city's economy?
The tech sector and, more specifically, our artificial intelligence ecosystem, constitutes a major asset to develop the economy of the future.
Let's take the life sciences and health technologies sector as an example. In the past five years, many important players in that sector have chosen Montréal because of its expertise in artificial intelligence. Companies like Biome, Roche and Servier are interested in applying the latest technology to develop the most precise therapeutic solutions. Most (if not all) of them collaborate with the local ecosystem, which includes startups like Fem Threapeutics, founded by Negin Ashouri while she was still a graduate student at McGill University.
We are also seeing aerospace, cybersecurity and technocreative (gaming, VFX) companies invest in Montréal to tap into its tech ecosystems to develop cutting edge software related to their respective fields. Hence, the tech sector has allowed those two local ecosystems to grow and remain at the forefront of the latest innovations.