This article was originally published in the Brand Finance Singapore 100 2022 report.
Interview with Karen Ngui.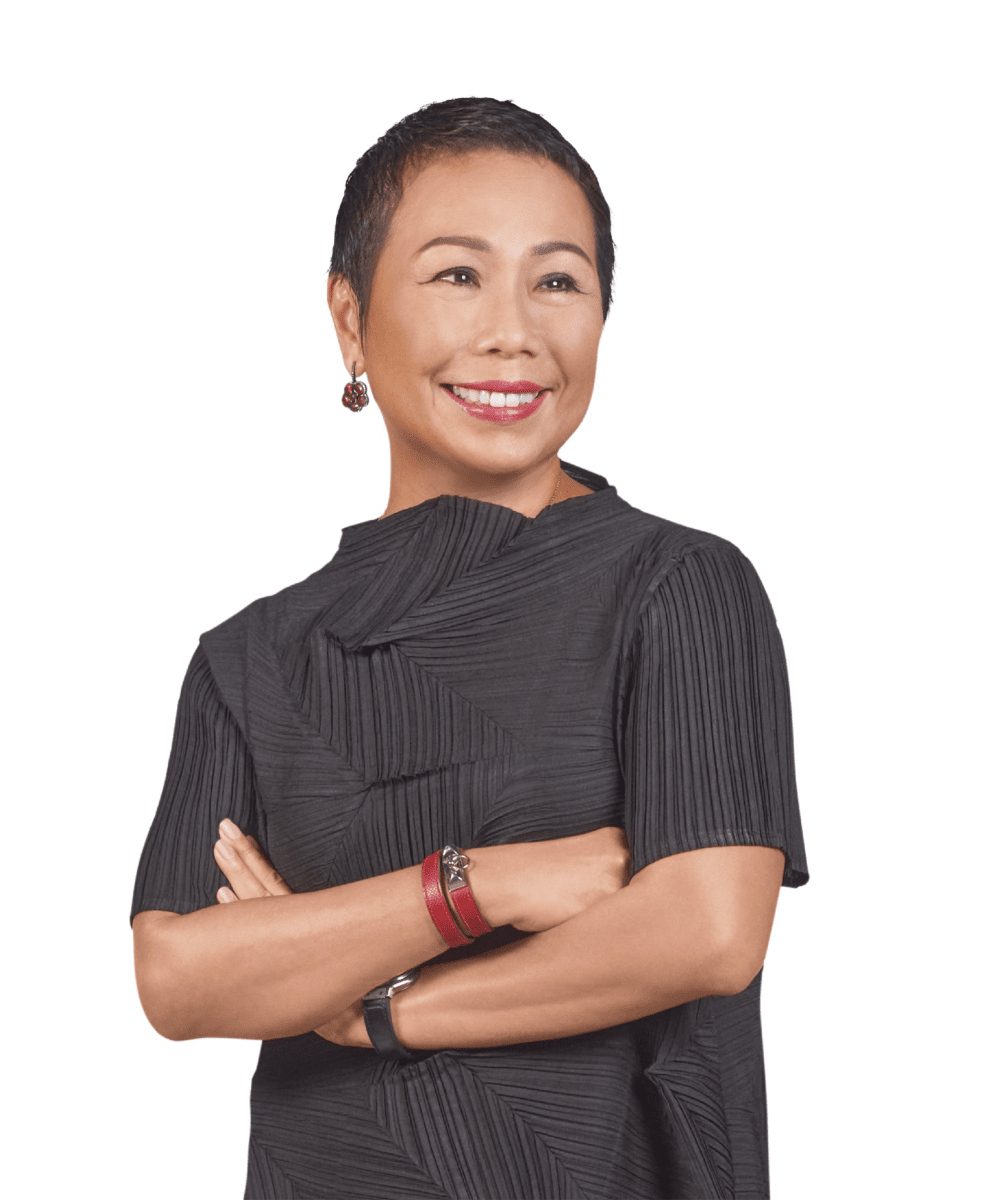 Despite all of the challenges of the pandemic, DBS is once again the most valuable brand in Singapore. How has the pandemic impacted business as usual at DBS?
With our roots as the Development Bank of Singapore founded 54 years ago, being purpose-driven has always been part of DBS' DNA. We believe in a role beyond short-term profit maximisation, recognising that not all returns can be found in financial statements, and our responsibility to shareholders is complemented by our responsibility to society at large.
DBS has continued to reinvent itself over the years with a view to creating a more sustainable bank and have constantly broken boundaries and reimagined banking. This has been even more evident with Covid-19 upending economies and societies. Now more than ever, we see our purpose as one that anticipates and leads change so our customers and the community at large can 'live more, live better, and bank less'.
We recognise that the world has changed irretrievably, with a dramatic acceleration in digital consumption demand and a heightened belief that urgent action must be taken to address climate change and issues of social inequity. Therefore, we believe a different kind of bank is needed in this post-pandemic world – one that is more technology and sustainability-focused. And while this is in many ways what DBS already is today – having been ahead of our peers in transforming ourselves digitally since 2014 – we are committed to intensifying efforts going forward to become even more like a forward- looking tech company offering financial services, and less like a conventional bank. At the same time, we will continue to up the ante on addressing sustainability issues, having been purpose-driven from our founding, and championing stakeholder capitalism way before that was fashionable.
In our Brand Strength Index, DBS scores highly on both CSR activities and stakeholder reputation. How does the bank give back to the community to build the brand's strength?
I believe that DBS has been successful as a brand in large part because we have been able to demonstrate our purpose as a bank and what we stand for.
DBS Foundation (DBSF) is Singapore's first foundation dedicated to championing social entrepreneurship and businesses for impact. Since 2014, it has awarded over SGD 10 million in grants to more than 90 businesses in the region and nurtured 800 others through its development programmes.
Beyond funding and development programmes, the social enterprises (SEs) are also featured in DBS' media campaigns, giving these businesses for good and their innovative purpose-driven causes the much-needed visibility. In fact, the second season of our award-winning mini-series, Sparks, is themed "Everyday Heroes for a Better World" and inspired by true stories of SEs supported by DBSF, to spark public conversations and galvanise positive action around key sustainability challenges. It pays tribute to everyday heroes whether individuals, businesses or DBS employees, who are passionately and resiliently stepping out to make a difference.
With the pandemic upending livelihoods and spotlighting a wide range of social and environmental issues, DBS has also committed additional SGD 100 million to further efforts to improve lives in Asia, and support our other philanthropic and crisis relief measures.
People of Purpose (PoP) is DBS' employee volunteer movement that brings our values to life. We aim to inculcate a spirit of volunteerism in all our employees. Our commitment is instituted in having two official volunteer-leave days for each employee. We continue to undertake multiple service-based and skills-based volunteering activities that allow our employees to leverage their time and skills to better connect with and make meaningful contributions to the communities we live and work in, across our core markets. Especially with the pandemic, society will want to understand why a company exists and what its responsibility is in mitigating its effects.
Over the last two years, we have rolled out various initiatives to safeguard lives and livelihoods in the markets we operate in. Many of these initiatives are an extension of existing plans we had already put in place to target key sustainability challenges in society, such as food waste and active ageing. We intend to keep them going in a post-pandemic world as part of our commitment to create impact beyond banking.
Examples include:
The DBS Stronger Together Fund totalling SGD 10.5 million was launched in 2020 to help provide meals, care packs and medical supplies across the region. In addition to our donations, across the region, DBS also rallied employees behind the cause, with a pledge to match funds raised.
In late 2021, as Singapore was battling the second and third wave of the Covid-19 pandemic, DBS launched a never done before initiative, the "DBS Adopt-A-Hawker Centre" initiative that was birthed from an observed need on the ground to support hawkers that had been badly affected by the Covid-19 pandemic, having had to adapt to various changes that arose from safe measurement measures in 2020 and 2021.
Under the initiative, hawkers were onboarded onto DBS' digital payment platform to enable them to be future ready and improve customer accessibility to these businesses. Hawkers could then also be supported through sponsored group buys, supplemented by workshops on topics such as online marketing and digital payments.
Meals from the sponsored group buys went to frontline workers at hospitals, polyclinics and vaccination centres. In other locations, the food was delivered to lower income individuals or families.
DBS' bankwide Towards Zero Food Waste (TZFW) initiative aims to reduce food waste by advocating and building public awareness of the issue, engaging employees and reducing food waste in our business operations, and partnering ecosystem players to create wider impact. More than 800,000 kg of food impact has been achieved across Asia to date.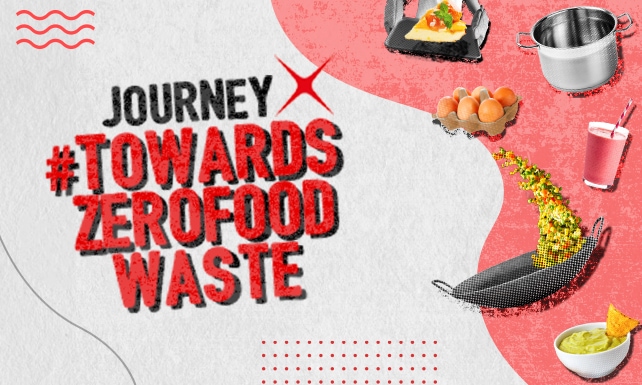 Digital banking and new digital features are becoming more important for the banking industry in our region. How has that impacted DBS' strategic focus and what is the bank doing to stay ahead of competitors?
In the last decade, we envisioned that the future would be one marked by accelerating change. Since 2014, we have proactively disrupted ourselves with a singular goal in mind: to make banking simpler, faster and better for our customers so they can "Live more, Bank less".
We have distinguished ourselves as an industry leader in digital transformation in the following areas:
Being digital to the core: re-architecting our technology stack – investing in cloud infrastructure and rearchitecting our applications to be cloud-ready; becoming more data-driven; industrialising our AI/ML capabilities, and strategically leveraging disruptive trends and technologies that we believe have the power to reshape the future of banking, such as blockchain and DLT;
Embedding ourselves in the customer journey: remaining at the forefront of digital banking by offering customers cutting-edge digital financial services and through ecosystem partnerships;
Thinking and acting like a startup: creating a culture that embraces experimentation and where innovation is mainstream; as well as democratising technology skillsets among our employees to ensure no one is left behind on our digital transformation journey.
Our early investments in digital transformation have put us in a strong position in the current uncertain and competitive business environment but we will continue reinventing ourselves to deliver superior solutions to our customers.
We are doubling down on our technology investments to remain at the forefront of competition, with a focus on strategic technology capabilities (including cloud, AI and machine learning, and site reliability engineering) to improve resilience and scalability, and cater for future volume growth, especially from digital channels.
In the last year, with emerging technologies like blockchain and artificial intelligence reaching a tipping point, we are ensuring that DBS is ahead of the curve in harnessing these technologies. This includes establishing a number of new businesses, including DBS Digital Exchange, which offers tokenisation, trading and custody services of digital assets; Partior, a blockchain-based cross-border clearing and settlement provider; and Climate Impact X (CIX), a global exchange and marketplace for high-quality carbon credits.
Even as the future of banking becomes more digital, the people element must not be overlooked. Our people are our greatest asset; they are the driving force behind our digital transformation. We continue to encourage employees to upskill and reskill to better equip themselves to be confident and future-ready.