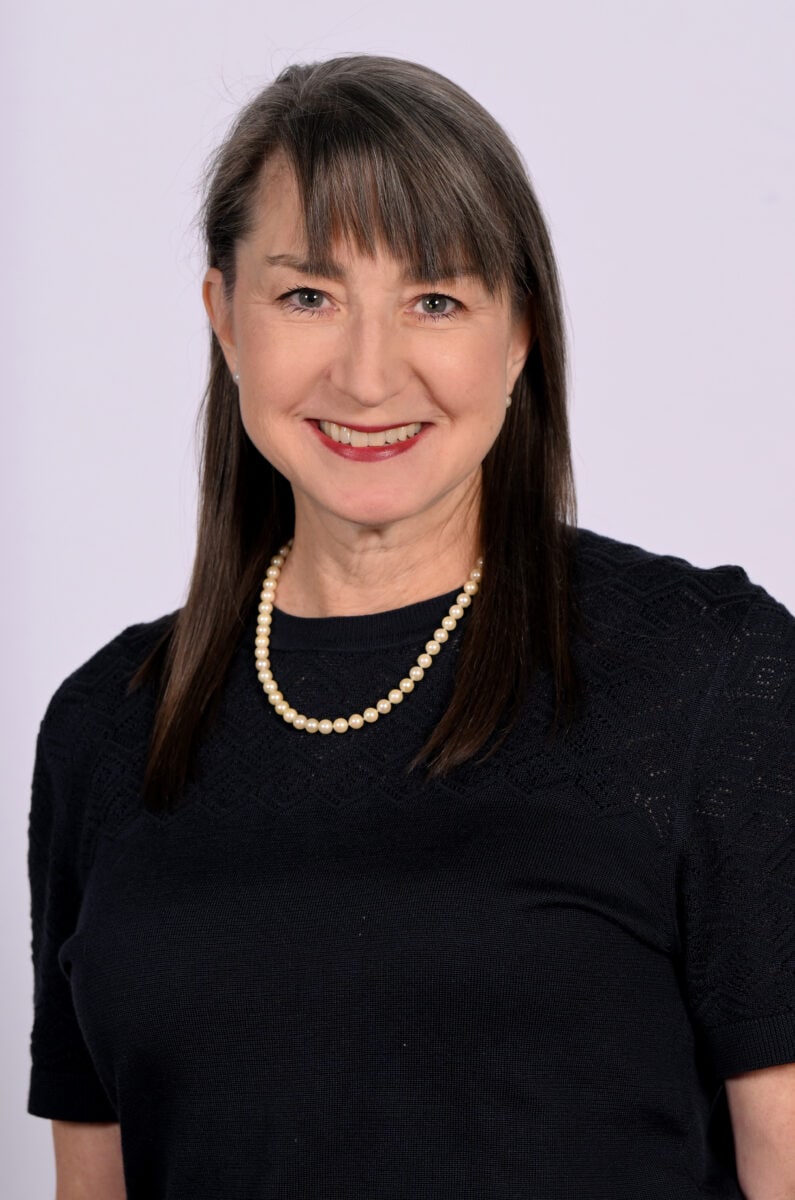 Deloitte is ranked top by Brand Value, Brand Strength, and Sustainability Perceptions Value; to what do you attribute the brand's success?
What makes Deloitte unique isn't just what we do, but how we do it. Whether clients are coming to us for accounting services or digital transformation, guidance on the future of work, or strategies for mitigating their carbon footprint, they know they can expect three core features that define our work. The first is our multidisciplinary business model, which allows our over 450,000 people access to the full breadth of experience and capabilities under one Deloitte umbrella to deliver exceptional insights and value to our clients. Second, we have a collaborative culture. We consult each other frequently—across industries, disciplines, and regions—and make sure we have the appropriate stakeholders on board when we make a decision—all while working effectively and efficiently. Lastly, we're united by a shared purpose of making an impact that matters in everything we do—whether it's serving our clients, growing our organization, or delivering a distinct talent experience.
How does your diversity, equity, and inclusion (DEI) strategy contribute to Deloitte's Brand?
In many ways, Deloitte's diversity, equity, and inclusion strategy is foundational to our brand—because we are bound together by our shared values, two of which are core to DEI: We take care of each other, and we foster inclusion. Living these values may take the form in how we staff and deploy our teams and provide diverse experiences as a part of our professionals' growth and development. They also show up in our talent programs, DEI-focused webinars, collaboration with other organizations that share our commitment to diversity and inclusion, or storytelling campaigns. In fact, empowering people to show up as their full, authentic selves often boils down to the small, everyday interactions that define a person's experience, so we work hard to equip our people to create a culture of inclusion. Additionally, we take clear and consistent action to achieve the aspirational diversity goals that we have set for ourselves. The Deloitte Global Executive and Global Board have committed to a number of global diversity goals, and progress against these goals is measured through a formal assessment to hold leaders accountable. Using these measures, progress on diversity goals is discussed in senior leadership forums on a regular basis.
Additionally, over the last several years, we've made a deliberate investment in creating thought leadership for the external marketplace––from our Women @ Work series, to our LGBT+ Inclusion @ Work Global Outlook report, and our Gen Z and Millennial survey, which is now 12 years running. In doing so, we've provided insight to help organizations broaden their definition of what diversity means to encompass diversity of thought, diversity of geography, and generational diversity; to explore what resources may be needed to create a more equitable workplace; and to understand what it means to foster inclusion.
How do you see the role of the brand in attracting and retaining talent?
Deloitte's purpose to make an impact that matters is vital to our brand and culture. As we seek to attract and retain the workforce of today and tomorrow, we know people want to work for an organization that they trust and believe encompasses their values.
Deloitte's people are also the best ambassadors for our organization, so we go to great lengths to provide the best possible experience for them: whether that's offering flexible work; fostering greater work-life balance; giving them access to diversity in assignments; providing innovative learning and development programs that promote agility, strengthen leadership capabilities, upskill, reskill, and deliver cutting-edge technology learning; or providing a platform for our people to influence issues that are important to them, from LGBT+ rights to climate change.
These talent initiatives aren't just perks or feel-good extracurriculars: the Deloitte Global 2023 Gen Z and Millennial Survey shows that these cohorts have a stronger sense of alignment with their organization, a greater sense of control in their job, and better mental health outcomes when they can engage with their values through their employer.
That's why, we continue to listen, learn, invest in, and adapt the programs and initiatives that we believe are critical to fostering our colleagues for life.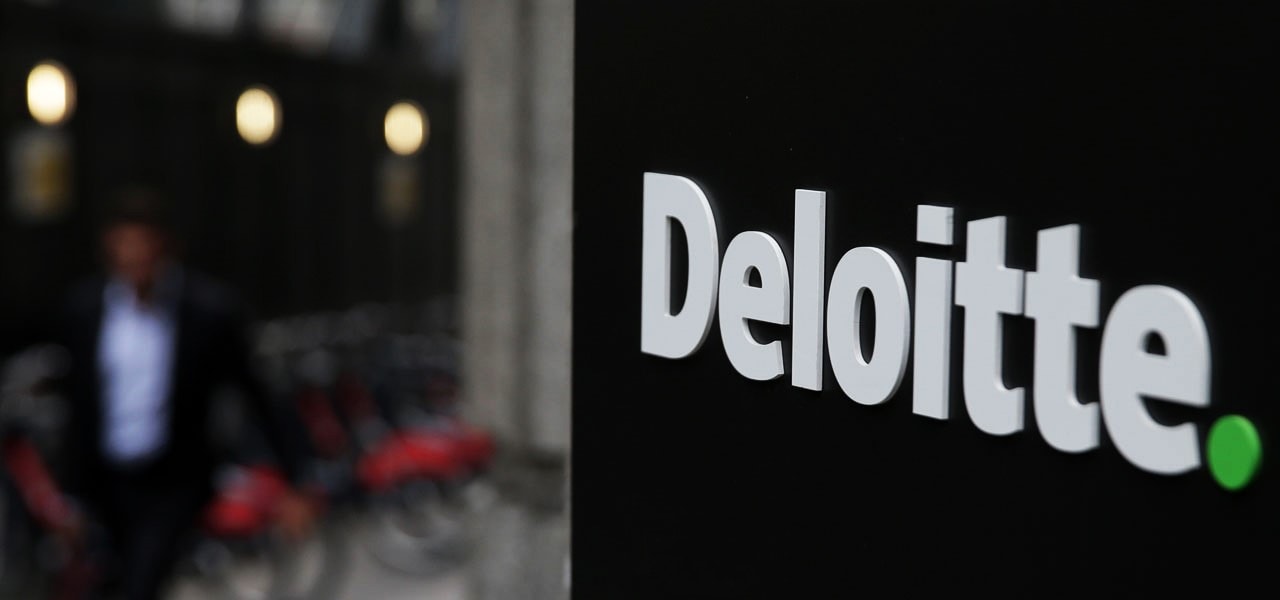 How does Deloitte's investment and expertise in advanced technologies support your Brand?
Deloitte continues to be engaged on the cutting edge of technological transformation. Generative Artificial Intelligence (AI) is the latest in a long line of innovations—and we're approaching it as an incredible opportunity. Already, we're implementing Generative AI solutions in our own audit business, and we've invested in various centers of expertise—including the Deloitte AI Institute—that help us leverage our deep industry knowledge to deliver cutting-edge, AI-related solutions to our clients.
It's been reported that AI will disrupt talent models globally, so we're working proactively and thoughtfully to help ensure that disruption doesn't mean displacement. People will remain the most important asset at Deloitte, even as technology proliferates. That's why we have been hiring specialists, deep technologists, and leaders who can manage a diverse group of skillsets—as well as reskilling our existing talent base so that we're each fluent in this significant new technology. Most importantly, we're thinking about how to help ensure our people aren't just equipped with technical know-how, but also with a deep understanding of the risks and ethical questions associated with AI. Some things will change—but what will stay the same is that our people will remain our most important asset.
What role do climate and sustainability play in the long-term management of the Deloitte brand?
We know this is a topic of increasing importance to our stakeholders, including our clients and people. We've been working with clients in the sustainability and climate space for more than two decades now. In recent years, the urgent need for climate expertise has only increased: According to Deloitte's 2023 CxO Sustainability Report, 97% of the over 2,000 C-suite executives surveyed around the world said they expect that climate change will impact their company's strategy or operations in the next three years. To support this growing need, Deloitte last year announced a US$1 billion investment in the Deloitte Sustainability & Climate practice to guide and advise clients as they redefine their strategies and embed sustainability into their operations, and to help them accelerate transformation of their organizations and value chains.
To do our part to help the world achieve the goals of the Paris Agreement, Deloitte launched WorldClimate, our strategy to drive responsible climate choices within our organization and beyond. As a large, global organization, we have an expansive reach and our people are making an impact each day. We also view transparency around our sustainability and climate actions to be essential to a strong brand given that it is of such high importance to our people, clients, communities, and other stakeholders. We follow leading ESG frameworks in our reporting practices including the Global Reporting Initiative, the Stakeholder Capitalism metrics, the recommendations of the Task Force on Climate Related Financial Disclosures, and CDP (formerly the Carbon Disclosure Project).
We know our stakeholders care deeply about the environment, so all of these actions help contribute to a strong brand underpinned by our purpose to make an impact that matters.