This article was originally published in the Brand Finance Sri Lanka 100 2023 report
Sri Lankan Telecoms giant Dialog has retained its position as Sri Lanka's most valuable brand for the 5th consecutive year. It also earns the title of the strongest Sri Lankan brand, with an esteemed AAA+ brand rating. This accomplishment distinguishes Dialog as the sole Sri Lankan brand to attain the accolade within the ranking.
Hear from Supun Weerasinghe, GCEO of Dialog, who attributes Dialog's success to delivering exceptional, tailored value and experiences to customers while engaging deeply with the community, enabled by long-term strategic tech investments.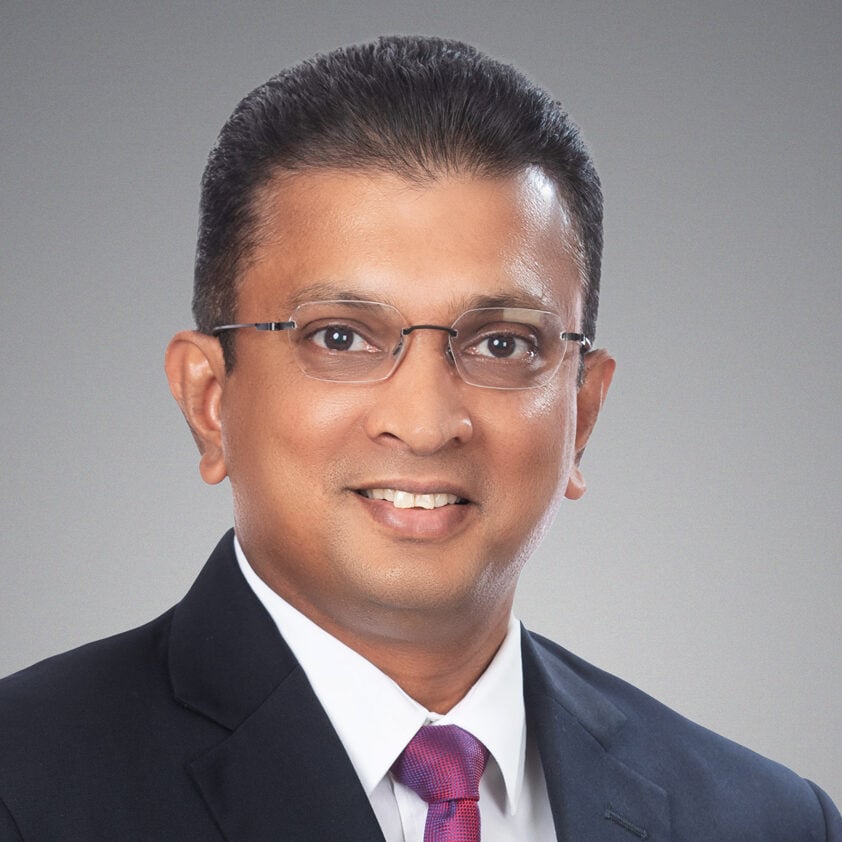 Interview with Supun Weerasinghe
What would you say are Dialog's biggest advantages in ensuring brand success?
Dialog's success in building a strong brand presence can be attributed to several key factors that sets us apart from our peers. Our unwavering commitment to delivering exceptional customer value by providing the very latest services that are on par with global standards, lies at the core of our brand strategy. Through a segmented approach, we tailor our service offerings to meet the unique needs of each segment. This ensures that we build relevance and establish a deep connection with our customers, fostering long-term loyalty.
Our efforts extend beyond just providing exceptional products and services. We believe in engaging with our community on a broader level, which has been instrumental in establishing trust and winning their hearts. Our investments in empowering Sri Lanka's sports and sustainability initiatives such as Manudam Mehewara and Karuna.lk, which uplift local communities, showcase our commitment to the well-being and development of the country.
Further, we take great pride in offering seamless connectivity and unparallelled experiences. Our commitment to delivering extraordinary experiences in various digital realms and maintaining the widest and fastest mobile network has not gone unnoticed. In fact, a leading third-party crowdsourced network experience measuring agency has recognised Dialog as the overall winner across multiple dimensions, including data, voice, gaming experience, reach, and availability. Moreover, our goal is to go beyond providing just connectivity. We strive to offer seamless experiences that leave a lasting impact on our customers, in line with our commitment to delivering Service from the Heart, an ethos that underlies every aspect of our operations.
These distinctive factors collectively and advantageously contribute to Dialog's brand success. By consistently delivering superior customer value and experiences, connecting with the Sri Lankan community, and providing unparallelled digital experiences, we have solidified our position as the premier connectivity provider in the country.
How does Dialog balance customer expectations for technologically advanced products at affordable prices with the need to invest in new technology to uphold its brand promise of 'future today'? What specific approaches have Dialog implemented to manage this expectation?
At Dialog, we strongly believe in our role as pioneers in providing technologically advanced products and services at affordable prices while upholding our brand promise of delivering "The Future. Today." Our commitment lies in striking the delicate balance between meeting customer expectations and investing in new technology to ensure a sustainable future for all. As a testament to these efforts, we take great pride in our position as the country's largest Foreign Direct Investor (FDI), having made a significant total investment of USD 3.2 billion since inception.
In our pursuit of empowering and enriching Sri Lankan lives and enterprises, we recognise the significance of leveraging cutting-edge technology to deliver highquality services in more efficient and effective ways, offering agility and scalability. This, in turn, enhances the overall customer experience and fosters innovation. One of our core beliefs is that technology serves as a key enabler for inclusion. We constantly challenge ourselves to explore how we can sustain a business model that revolves around technology and innovation, driving inclusivity. By leveraging new technologies, we can lower costs, increase affordability, and provide greater flexibility to address the diverse needs of our customers.
Our strategic investments and pricing decisions are driven by a long-term, inclusive viewpoint, ensuring that our products and services remain accessible to a wider audience.
By continuously innovating and embracing technological advancements, we strive to provide a seamless and future-ready experience to all, without compromising affordability or quality.
What is Dialog's perspective on the near-term adoption of 5G technology? Furthermore, what is the long-term technological vision for Dialog?
Dialog is at the forefront of the technological revolution, trialing 5G technology in Sri Lanka. As the first telecommunications service provider in the South Asian region to showcase 5G capabilities in 2018, and subsequently conducting successful tests of mmWave 5G in 2022, we have demonstrated our commitment to offer the very latest in technology.
5G technology will revolutionize the way consumers experience connectivity. With faster speeds, consumers can enjoy seamless streaming, gaming, and communication like never before. The benefits of 5G go beyond individual users, where the limitless opportunities it presents for automation in industrial and home environments. 5G will reshape industries, bringing unprecedented efficiency and productivity.
At Dialog, we are committed to bringing the global 5G experience to Sri Lankan consumers and enterprises. We firmly believe that 5G will become the mainstream technology in the years to come, transforming the way we live, work, and interact. We are excited to be at the forefront of this transformative journey.
As we continuously explore and adopt new technologies, we strive to pioneer innovation, introducing groundbreaking technologies that redefine boundaries and unlock the potential of our Country and its people.