This article was originally published in the Brand Finance South Africa 100 2023 report.
In 2023, Discovery's brand value has grown 5% to ZAR18.8 billion, meaning it remains firmly within the top 20 most valuable South African brands. Its brand value is also up 30% from its pre-pandemic level, highlighting a strong performance and resilience over the last few years.
Interview with Firoze Bhorat.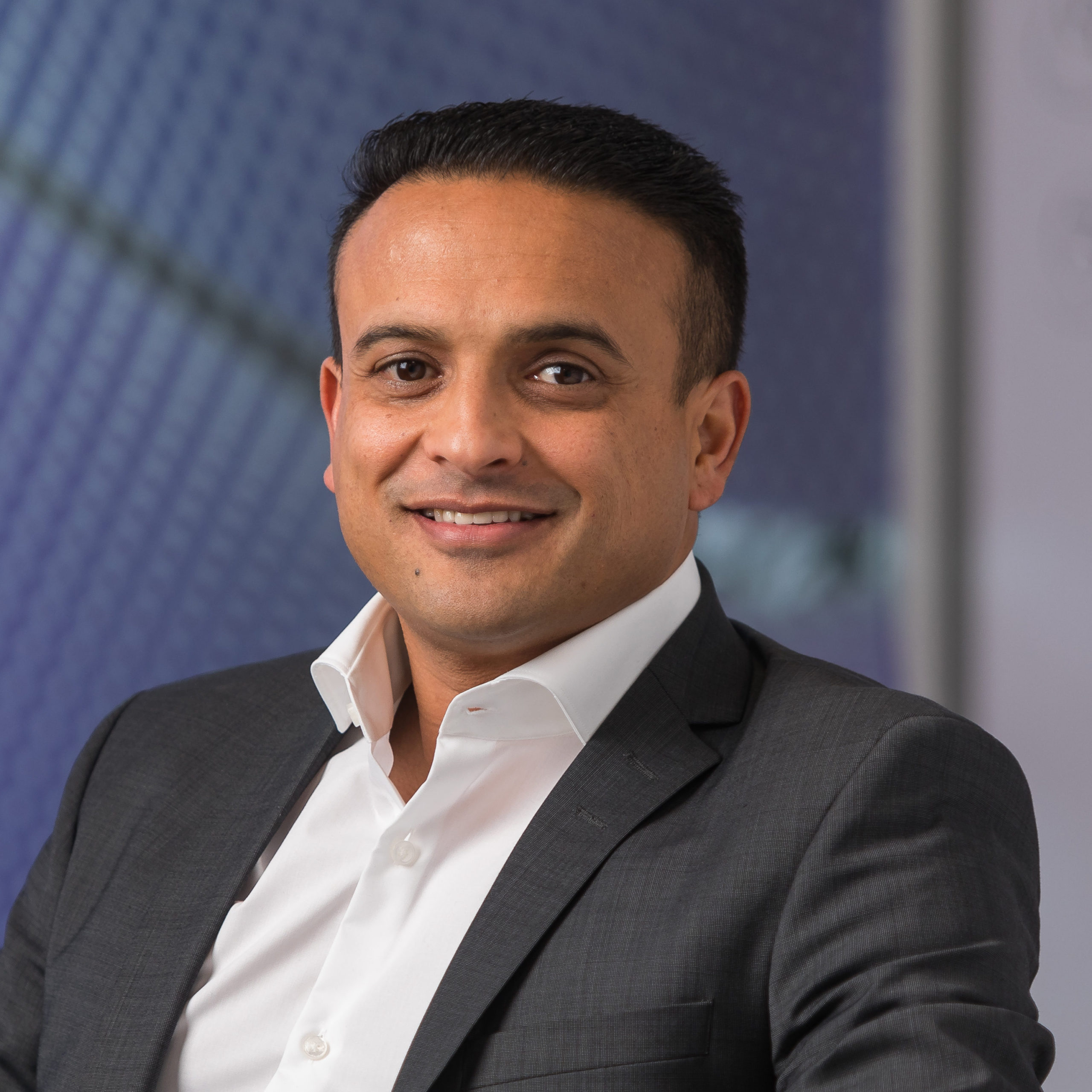 Over the past few years, Discovery has consistently featured as a top African and South African brand, and your brand value increased by 28.6% in 2022 to $822 million. What do you ascribe this success to?
Discovery's business strategy is focused on achieving long-term growth by building market-leading businesses organically. Our Shared-value Insurance model can be applied to any institutional capability, including banking, savings, health, life or other insurance in a Discovery-owned business, or through our strategic partnerships. As the model is different to traditional insurance and financial models, it has the potential to transform industries. Through Vitality, we've done something that insurers have never done before – we turned an insurance commodity into an aspirational product and brand that create real value for clients and society.
By rewarding better lifestyle choices, clients can live healthier, more secure lives. Vitality essentially creates unique value over and above the transactional value clients would typically get from their insurance products. It's this unique value proposition that has been attractive to consumers, resulting in the growth of the business and the brand. Over the past few years, we've invested in the scalability and repeatability of the model, and the growth in our brand value reflects the success of this strategy.
Vitality, for example, was operational in our two primary markets initially – South Africa and the UK – and has since evolved into an efficient business and product offering that is today available and operational in 40 global territories. In these territories, we partner with the world's leading insurers, including AIA, Sumitomo, Generali, John Hancock and Manulife to offer Vitality to their clients. Globally, we are impacting over 30 million lives.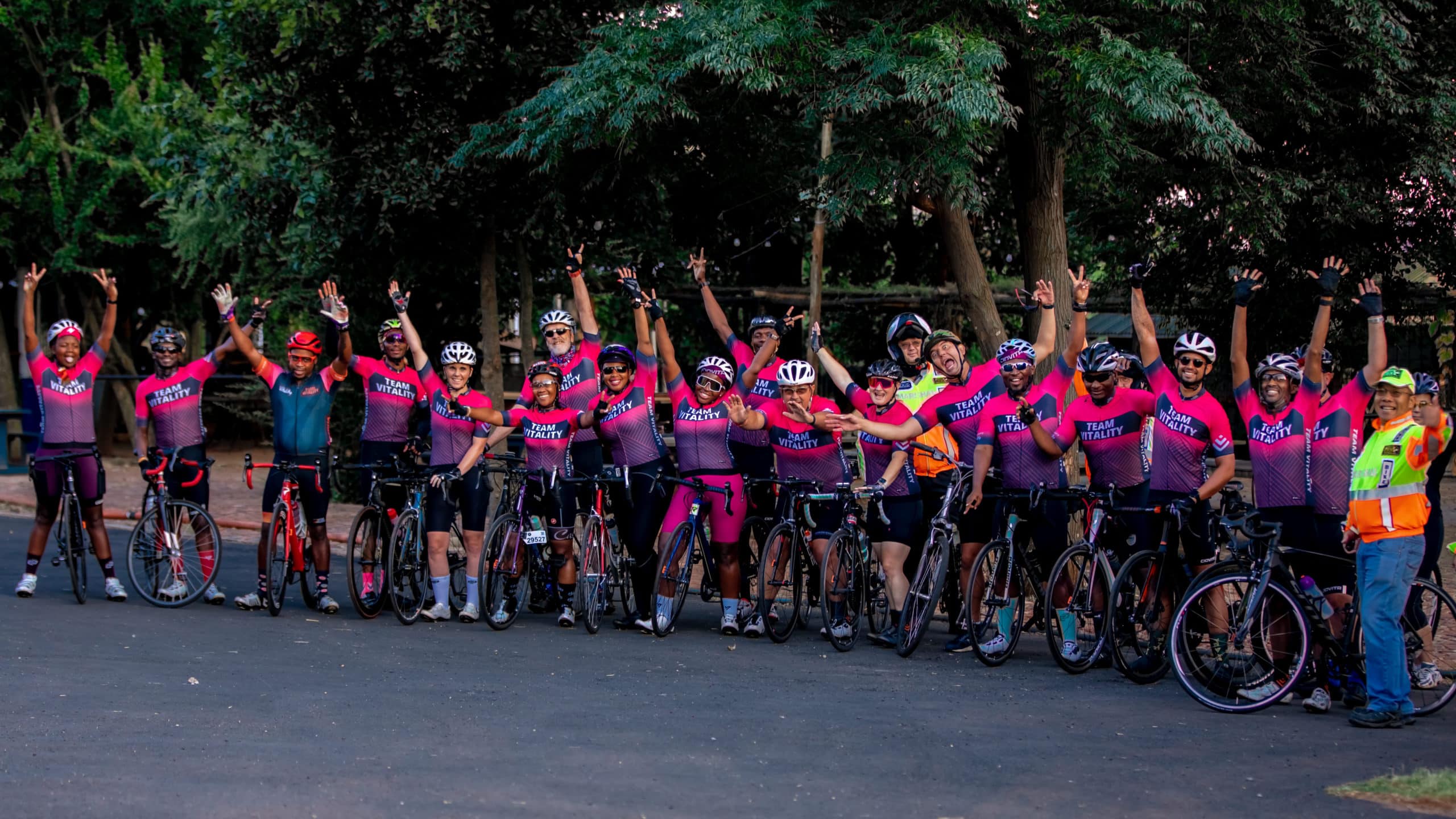 Shared value is at the core of Discovery's business strategy. How does this approach ensure sustainability, and how does it impact the brand strategy?
The theory of shared value, as developed by Professor Michael Porter from Harvard University, talks to how businesses can pursue shared value for their business, clients, and society by solving social dilemmas through a business model. This is precisely what Discovery's shared-value model achieves. Our brand is about addressing some of the most pressing social issues globally. Poor health, driving and financial behaviours pose significant risk for people. In terms of health for example, the Oxford Health Alliance's 4-4-60 model estimates that four lifestyle behaviours are leading to four chronic conditions, which result in 60% of deaths worldwide, with mental health conditions and poor sleep contributing to this challenge.
Our Shared-value Insurance model is built on Vitality, which has transformed transactional insurance and banking models by using technology, data, behavioural insights and incentives to create shared value for all stakeholders. Vitality guides and incentivises people towards better health, driving and financial behaviour. In the programme, we combine the insights from behavioural economics with clinical science, driving, as well as personal financial management insights.
By understanding the correlations between behaviour, cost and outcomes, we designed Vitality to address those areas with the biggest potential to change risk outcomes over the long term. Our behavioural, actuarial and data expertise means we are uniquely positioned to better measure the world's health, identify the interventions that will create a meaningful difference, and quantify the benefits of a preventive approach to healthcare.
With our global insurance partners, we have committed to incentivising one billion healthy activities by 2030, which will help improve the health and quality of lives of millions of people around the world.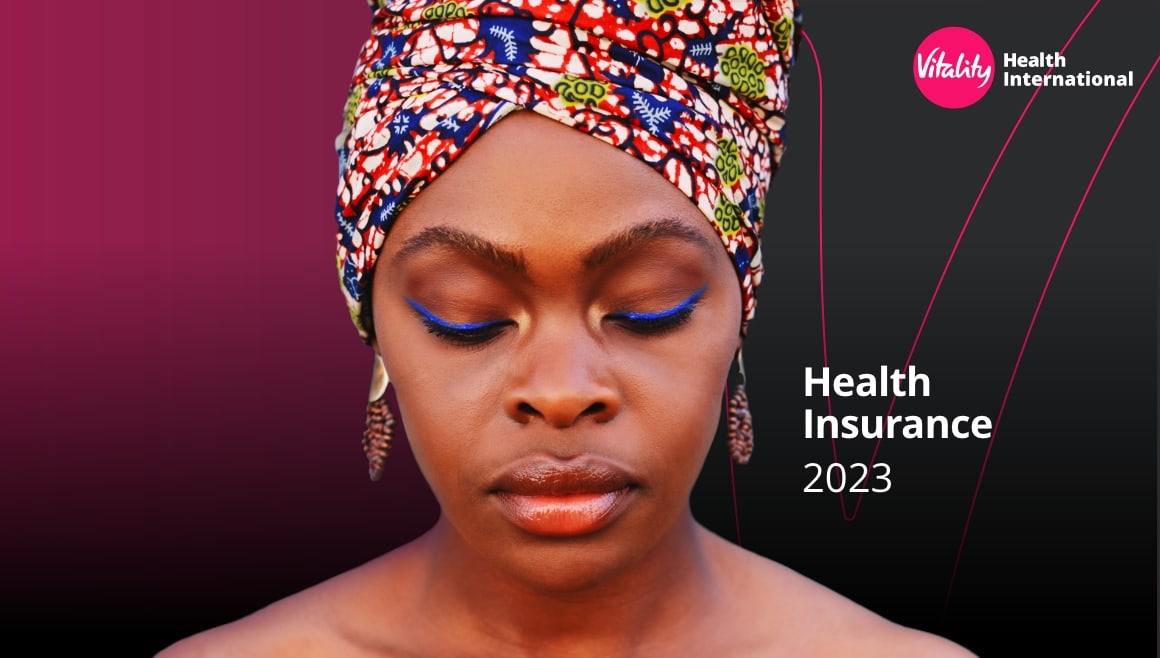 Vitality is certainly one of the most exciting innovations in Discovery's history. How has this product developed since it was launched over two decades ago?
When we launched Vitality in the late nineties, we tapped into the emerging wellness trend at the time. People started adopting healthier lifestyle habits, and to address this need, Vitality was conceptualised as a value-added offering to our clients. We partnered with the then Health and Racquet gym chain to give medical scheme members access to the gyms at reduced costs. We soon realised the potential of this approach of helping people change their behaviour, and the impact this had on the health and sustainability of the Discovery Health Medical Scheme.
Over the years, we invested significantly in the Vitality programme. By partnering with well-known and respected South African wellness and lifestyle brands, Vitality quickly became an exciting and aspirational brand.
The science and rigour that backs up the programme are always important and over the years we've carefully crafted the scientific development of Vitality. Various independent research studies and papers with local and global institutions such as RAND Europe and Harvard University have validated the efficacy of the Vitality programme. As we gather more behavioural economics and scientific insights, we adjust and evolve the programme to keep encouraging clients to change their health, driving and financial behaviours for their benefit.
The results for the business have been astounding. As the nature of insurance and financial risk is largely behavioural, we can encourage people to change those behaviours – for example by exercising more, eating healthier, driving slower instead of speeding, and by building an emergency savings fund – and so lower their risk and over time, reduce the related costs.
An exciting aspect of the brand is Vitality's ability to evolve to remain relevant, exciting, and aspirational for clients. We recently introduced the next series of Vitality Active Rewards, a gamified component of Vitality. This next evolution of the popular Active Rewards now enables personalised rewards based on an individual's behaviour and engagement with Vitality. Behavioural economics tells us that people would rather forego a later, more significant benefit for an instant gratification, so Vitality Active Rewards taps into this insight by giving people weekly goals and rewards for achieving them. People are excited by this and the access to brilliant rewards and partners through the Discovery Bank app.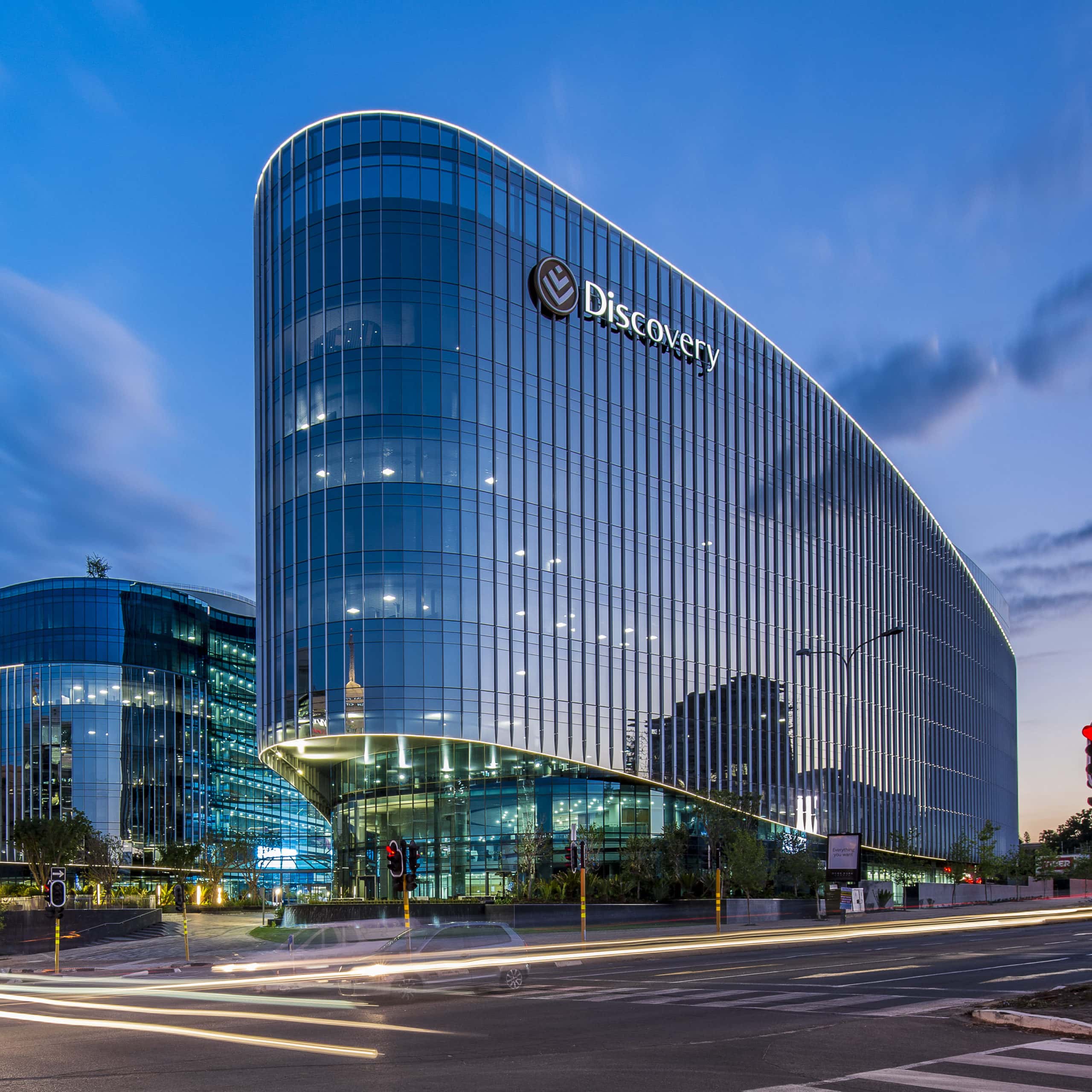 You mention Discovery Bank; it certainly is an exciting sub-brand for Discovery and one that everyone is keeping an eye on. You are playing in the valuable bank brand sector in South Africa and the rest of Africa. How well are you competing with, and comparing to, the South African and African bank brands?
We launched Discovery Bank in 2019 as a fundamentally different bank to anything that exists in the market. It's the world's first shared-value bank in how it combines technology and digital capabilities with Discovery's understanding of risk, behaviour change and incentives. Vitality Money is how Vitality manifests for the Bank. It considers individual financial behaviours to understand clients' financial health. As clients improve their Vitality Money status, they earn greater value through a personalised stack of shared-value rewards. Rewards include better interest rates, discounts at lifestyle and travel partners, and Discovery Miles, a powerful rewards currency more valuable than cash when spent within our vast network of online and retail partners.
Discovery Bank's differentiated digital banking platform offers a streamlined end-to-end client journey, with seamless and quick onboarding with South Africa's first GPS-enabled know your customer (KYC) processing and immediate transactional capability. Clients can make secure contactless payments, access a comprehensive travel booking system via the app, access always-on assistance, unlock rewards; and bank safely with our state-of-the-art security features.
The market's response to the Bank has been extremely positive. We have grown our clients base to close to 600 000 clients with over 1,3 million accounts currently. The Bank's differentiated value offering and client experience have received several accolades including a double win at the 2022 Ask Africa Orange Index, the 2023 My Broadband Award for Best Digital Bank, and being selected by Fortune Magazine as one of 54 companies that are helping change the world for good.
As one of the top African brands, you have now expanded into the rest of Africa with a healthcare business. What does this expansion mean for your brand?
Health and access to healthcare services is a social priority globally. We see an opportunity to help expand access to health services in various markets by leveraging our expertise and IP in healthcare management models and healthtech. Our expansion into the rest of Africa with Vitality Health International is part of a broader strategy to become the leading health insurer and provider of health insuretech services globally.
With Vitality Health International's expansion into the rest of Africa, we introduced a core health insurance product with Vitality built into the insurance product, to corporate employers. We are now operational in five markets, including Kenya, Mozambique, DRC, Zambia, and Nigeria. This product is unique in the market as it offers quality healthcare cover with a wellness component. Employers can encourage their employees to improve their health by engaging in Vitality. In addition to the core insurance product, we have also partnered with Medical Services Organization International (MSOI) to develop a world-class travel for treatment product. Medical tourism is a growing industry in Africa and offers a significant opportunity for us to offer a differentiated product to this market.
In addition to Vitality Health International, we also launched Amplify Health in 2022 in Asia. This business is a new-generation health insuretech business that offers integrated technology platforms, data science, and digital healthcare services. These partnerships signal the start of leveraging emerging healthcare ecosystems to expand our footprint through equity partnerships in key markets.

The Discovery brand is known for innovation; how do you maintain this rigour?
Innovation and optimism are two of our core values: innovation to encourage each Discovery employee to focus on finding new ways to meet clients' needs in a better way; and optimism to always see the potential in challenges. An innovation mindset is what makes the Discovery culture unique, and we work tirelessly to build and protect this mindset in the business. There is a discipline to innovation in our business: it's scheduled on our business calendar in the form of annual product launches and regular product roadshows. Having a hard target and deadline means that innovation is given the necessary attention and space to happen.
What is the role of technology in how the Discovery brand evolves?
The world is currently seeing an accelerated adoption of technology and digitisation at a societal, business, and individual level. In many ways, the pressures of adapting to the COVID-19 pandemic rapidly demonstrated the need and potential of technology in helping people connect, work and live.
During the height of the pandemic for example, virtual healthcare consultations became a necessity to protect both healthcare workers and patients. Digital healthcare technologies, both from a quality of care and patient access point of view, hold tremendous opportunities for brands to innovate and offer new, better value propositions for clients.
In this era of increased technology adoption, personalisation and innovation are the standards of success. For example, it is no longer a point of differentiation to have an app that offers another digital touchpoint for your clients. The challenge is whether your app can change client behaviour for the better? Can it change how individuals interact within a system, thereby changing how the system functions for the better? This is the true potential of digital technology for a brand.
For Discovery, using technology and data to improve how our clients experience our products, as well as how they improve their behaviours to lead healthier, better-quality lives, are key focus areas for us. I think we are doing interesting and innovative work in this area. Last year for example, we launched Vitality Travel, a comprehensive travel platform that offers brilliant Vitality partner discounts from a range of local and international travel partners. Our clients can access this platform via the Discovery Bank app where they can book flights, accommodation, and car hire, as well as access Forex, in a matter of minutes. It's a gamechanger for travel and we're continuously working on refining the client experience.
In terms of marketing, technology offers us significant opportunity to understand and reach consumers, and to build the brand through strategic and tactical programmes. The marketing technology strategy has become a critical part of marketing and brand strategy overall. Data analytics in marketing technology is becoming an important field within marketing strategy as we learn to understand performance, impact, risk and opportunity for the brand.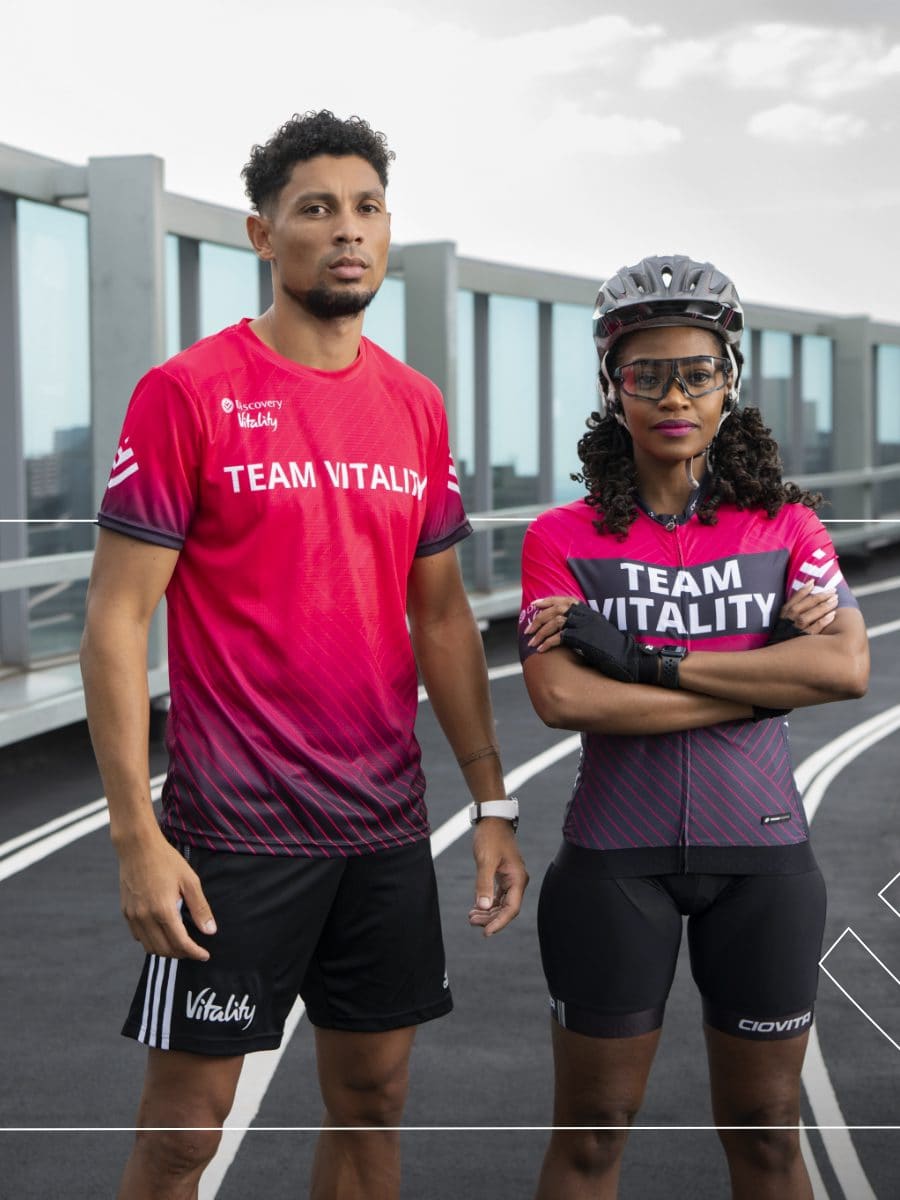 How does your brand respond to ESG priorities?
We understand that our business is not operating in a vacuum. Social and environmental issues impact our society, business and clients, and we have a responsibility to consider these issues in how we do business. But more so, we have an opportunity to help solve some of these critical societal issues through our model. This is the opportunity and potential of having a business model grounded in shared value.
Through our Shared-value Insurance model, we have a significant role in positively influencing clients' health, driving and financial behaviour. If our clients are healthier, our business is more profitable and sustainable, and we can share more value with our clients and partners. Ultimately, by being more competitive and effective in driving our Shared-value Insurance model, we are also driving social good.
Applying our business model to address climate change is the next step in our shared-value thinking. Developing products linked to climate change and environmental impact, aligns to our core purpose as environmental health becomes more critical for human health. Product development is underway in both South Africa and the United Kingdom on a Vitality proposition linked to environmental and climate change behaviour. It consists of a carbon-footprint calculator and a programme of incentives and rewards for changing lifestyles to more climate-positive behaviours.
What are some of the key aspects to building brand strength for Discovery?
Our brand is a key enabler of our long-term strategic objectives. Our strategy is two-fold: build the Discovery brand in South Africa and the Vitality brand globally. Our brand equity is at the core of our ability to build and scale businesses organically at a fast pace. Elevating the brand in each business adds to the increased equity, visibility, and trust in the overall Discovery and Vitality brands. It enables us to enhance both our social and financial impact globally.
The Discovery and Vitality brands strengthen the relevance of our products and services to reflect our core purpose and contribute to developing businesses expected to generate significant value for the Group. It is through the strength of our brand that we can introduce new initiatives and start-up businesses relatively quickly while gaining traction at the same time. Consumer trust is a valuable intangible asset, supporting client acquisition and retention, and driving increased market share in the countries where we operate. Our brand equity and investment in marketing capabilities, client experiences and distribution support for financial advisers, have also driven growth in new business and sustained client retention.
The brand's strength is made possible by a continuous investment in innovation and product integration, technology solutions and excellent services and operations. All this result in the ability to meet client needs in differentiated ways.