Read the full Brand Finance's Telecoms 150 2023 ranking.
In a recent interview conducted in Dubai, I had the opportunity to sit down with Dena Al Mansoori, Group CHRO of e& (formerly known as Etisalat Group), to discuss the significance of e& as a brand and its ongoing transformation journey.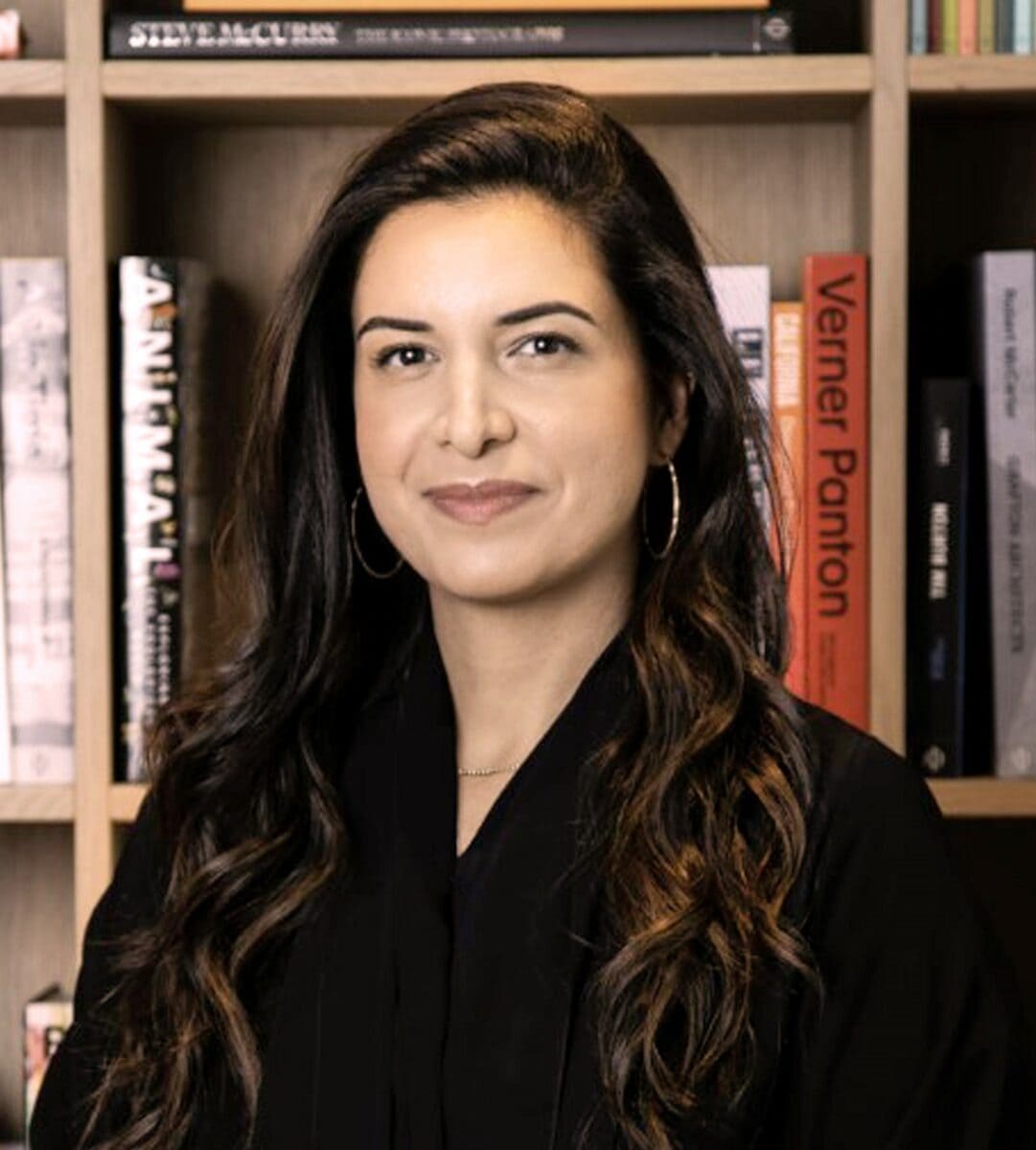 Over the course of its 47-year existence, e& has undergone multiple transformations, with its most recent journey focused on shaping the digital future to empower societies. The brand represents the vision of the company's leadership and serves as a symbol of change, emphasising not only reinvention but also the empowerment of communities and individuals.
Recognising that talent and culture are at the core of any successful transformation, Dena stressed the pivotal role played by employees during this process.
Open Communication: Guiding Employees Through the Transformation
According to Dena, open and transparent communication played a central role in guiding employees through the transformation. The leadership team consistently explained the rationale behind the changes, ensuring that employees understood the vision and objectives. This bottom-up approach empowered employees and allowed the company to better understand their pain points and challenges.
To facilitate engagement and address employee queries, Dena launched an "Ask Me Anything" (AMA) series early on in her tenure. Through this initiative, she directly interacted with employees, encouraging them to ask any questions they had. Additionally, the company organised town halls, meetings, focus groups, and engagement surveys to ensure that decisions were not made in isolation but rather in collaboration with employees. This approach helped build buy-in and allowed for necessary pivots and refinements in the transformation journey.
Dena also highlighted the iconic status of Etisalat as a brand that has consistently signalled the future in terms of technology. However, as the company reflected on the past and contemplated its future success, it became clear that a reset was necessary. This involved a transformation of the operating model, vision, and strategy, which in turn required a rebranding effort. The transition from Etisalat to e& symbolised the company's commitment to change and its expanded offerings to consumers, businesses, and communities.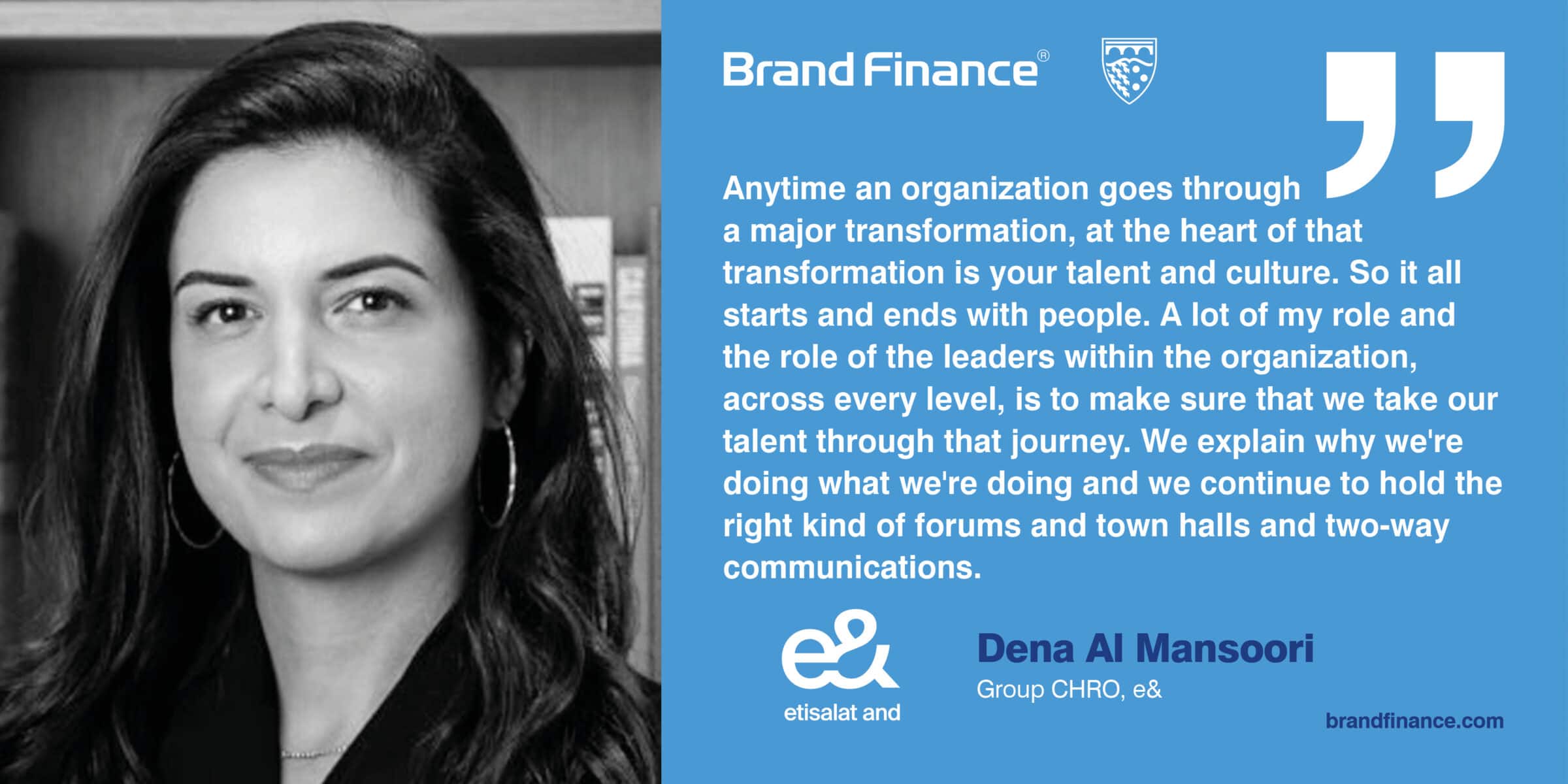 Fostering Belonging and Inclusion: Three Pillars for Employee Experience
Given e&'s size and diversification, I enquired about how the company fosters a sense of belonging among its employees. Dena emphasised that creating belonging and inclusion requires focus and intention. She shared three key pillars established within the human resources department: diversity, equity, and inclusion; people analytics for data-driven decision-making; and employee experience. These pillars serve as the foundation for ensuring that employees feel a sense of purpose, impact, and inclusion.
Dena stressed the importance of intentional engagement, which involves conducting focus groups, meetings, and departmental gatherings. To address diversity and inclusion, e& launched a DE&I think tank, bringing together employees from across the organisation to discuss and implement initiatives that enhance diversity metrics and create a more inclusive work environment.
e&'s commitment to gender diversity is further highlighted through its participation in the UN's Women's Empowerment Principles. Diversity, equity, and inclusion (DE&I) remain top priorities for the organisation and e& has implemented various projects and established partnerships, such as the Women in Tech Leadership Programme with Nokia.
AI and the Future of DE&I: Leveraging Technology for Impactful Work
The interview further explored the future of diversity, equity, and inclusion (DE&I) in the context of AI. Dena highlighted the importance of measuring diversity metrics and leveraging AI's potential to take away tactical, operational and administrative part of their jobs and focus on real meaningful work that adds value and impact. As the AI landscape evolves, e& is preparing for the transformative role AI will play in shaping the future of work and redefining job responsibilities.