This interview was originally published in the Brand Finance Chinese Pharma 2022 report.
As the largest pharmaceutical company in China, Guangzhou Pharmaceutical owns 12 China time-honoured brands and 10 century-old brands. It not only has Chenlinji pharmaceutical factory, which has been certified by the Guinness World Records as the oldest operating pharmaceutical factory for its 422 years operation, and Wanglaoji, the brand known as the ancestor of herbal tea, but also various well-known century-old brands such as Jingxiutang, Pangaoshou, Caizhilin, and one well-known Chinese trademarks such as GPC, Baiyunshan and Qixing.
For a long time, Guangzhou Pharmaceutical has been deeply engaged in brand building, innovatively implementing the dual-brand strategy in the Chinese domestic market and combining the national well-known brand Baiyunshan with its time-honoured brands to create brands, such as Baiyunshan Chenliji, and Baiyunshan Jingxiutang etc., which in turn have promoted the rapid opening of the national market for branded products.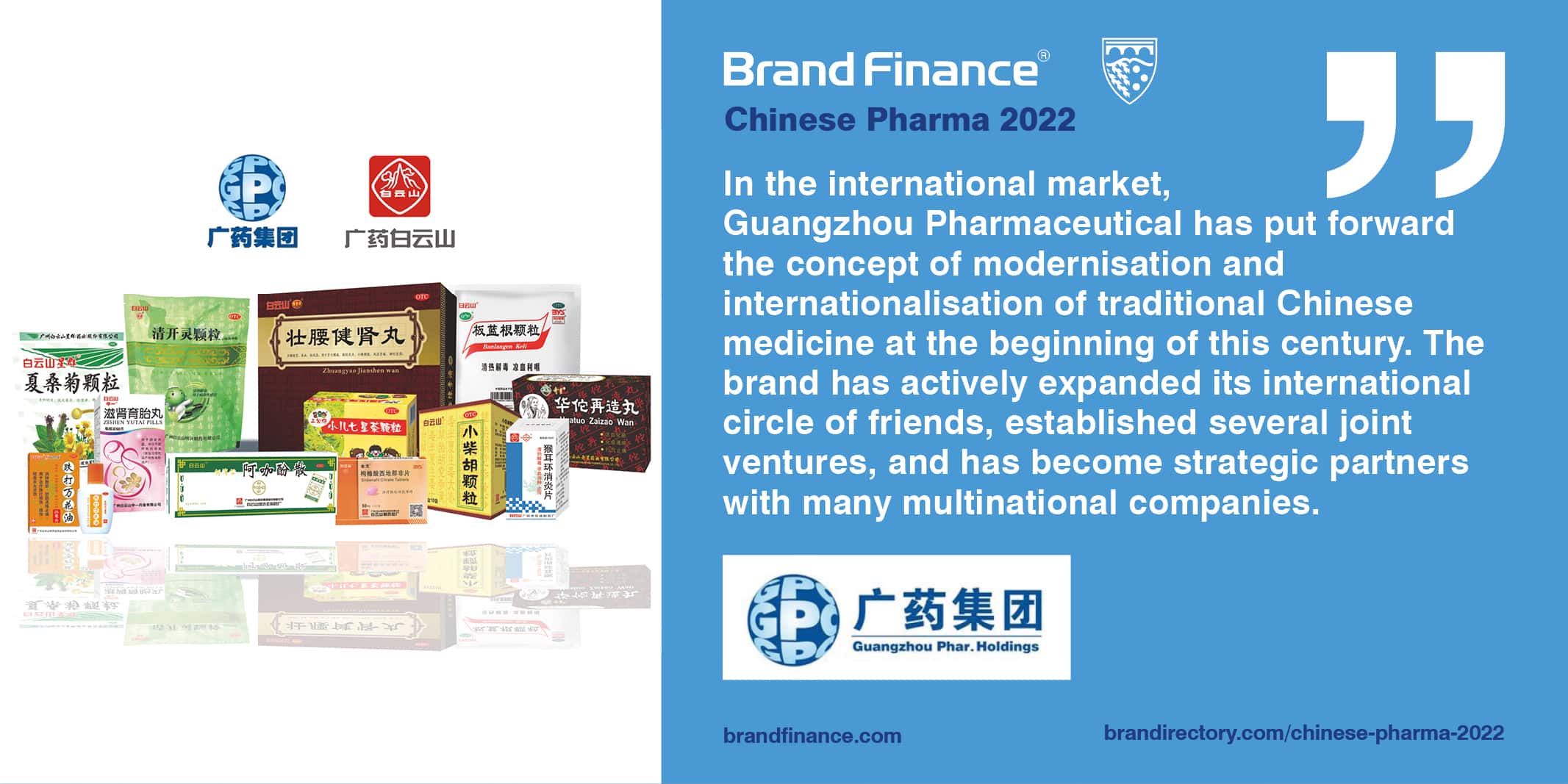 In the international market, Guangzhou Pharmaceutical has put forward the concept of modernisation and internationalisation of traditional Chinese medicine at the beginning of this century. In recent years, Guangzhou Pharmaceutical has strengthened its cooperation with Fortune 500 companies through the World Economic Forum, Boao Forum and other international conferences.
It has actively expanded its international circle of friends, established several joint ventures, and has become strategic partners with many multinational companies such as PepsiCo, Takeda, and Merck.
In addition, Guangzhou Pharmaceutical relies on GPC Macau International Headquarters to further open the international market. In December 2021, GPC's Macau Qingzhou factory was completed and put into operation, becoming the first factory that meets the GMP standard in Macau's history. Looking forward, more Guangzhou Pharmaceutical Chinese medicines that are "Made in Macau" will go abroad.