This interview was originally published in the Brand Finance Hotels 50 2022 report.
Interview with Matt Schuyler.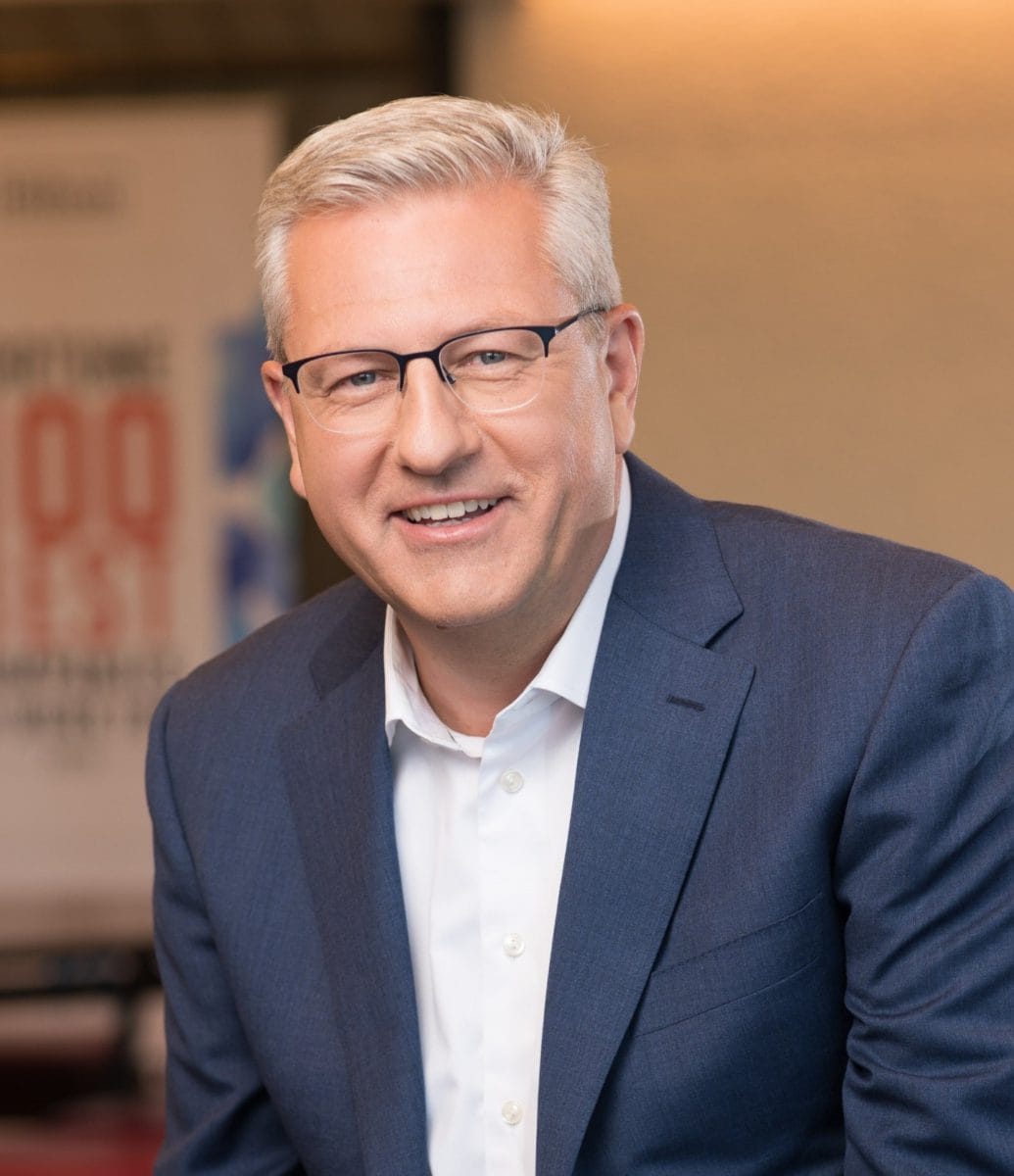 Congratulations on retaining the claim as the Most Valuable Hotels Brand. Hilton's brand value has increased by 58% over the past year and by 11% since 2020, demonstrating that Hilton has bounced back from the pandemic stronger than ever. What were the main initiatives taken to remain as one of the world's top hotel brands over the last couple of years?
The focus of our initiatives over the last few years has been to invest in customer-focused innovation that responds to guest feedback and preferences.
Our 2022 global trends report provides a glimpse into what this looks like, exploring how the pandemic changed people and how we, as an industry leader, adapted. For example, with more than 23 million U.S. households welcoming a new pet during the pandemic, we recognized that the family pet is an important traveler to consider. Today, Hilton offers more than 5,000 pet-friendly hotels globally across its portfolio, including seven pet-friendly brands in the U.S. and Canada
Other examples include the integration of contactless technology into the guest experience to create a seamless stay, our focus on a holistic approach to wellness, and the introduction to industry-leading food and beverage experiences, to name but a few.
Even during the most challenging times of the pandemic, Hilton and our community of owners continued onward with a strong belief in our company, our team members, our purpose and our values, resulting in significant growth milestones for our award-winning brands around the world, including the first Signia by Hilton, 100th Curio Collection by Hilton, 200th Tru by Hilton, 500th Home2 Suites by Hilton and Hampton by Hilton surpassing 2,700 open hotels.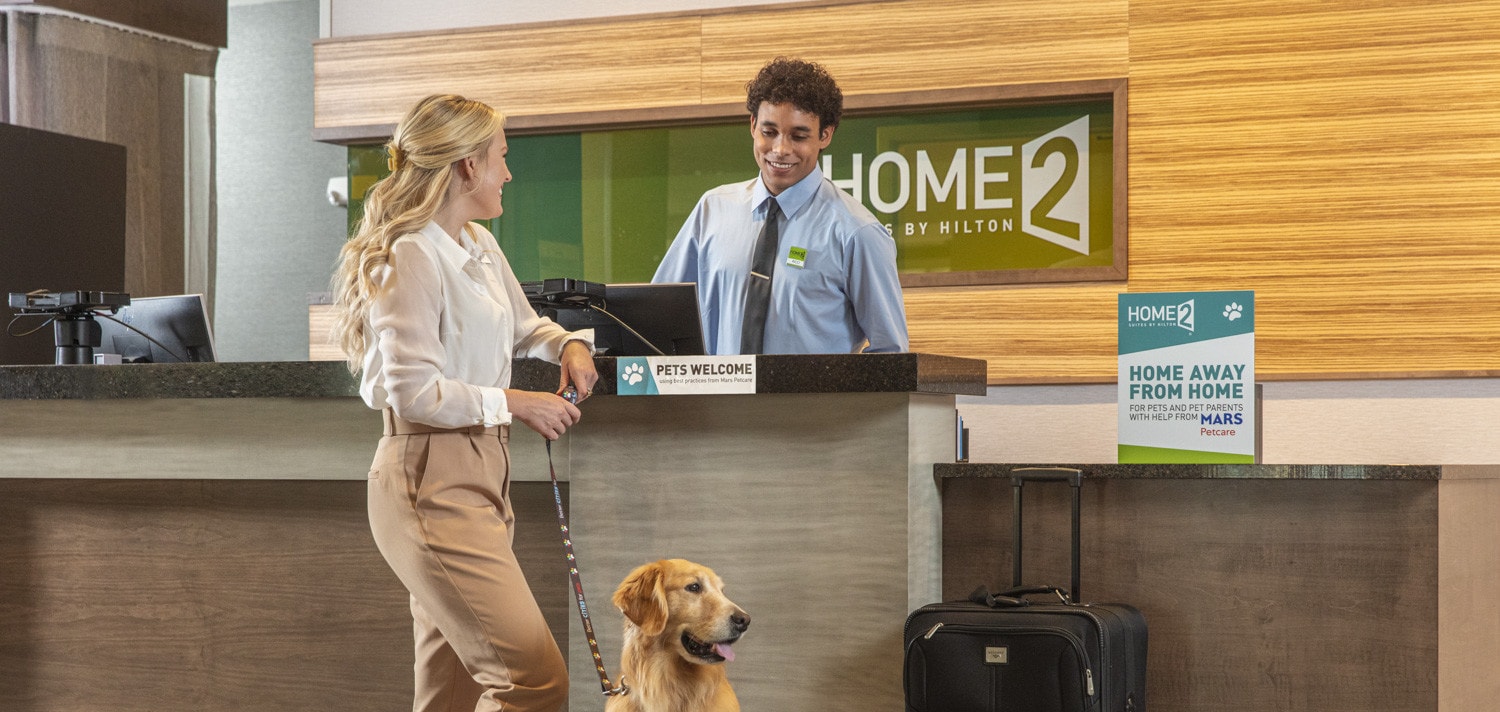 Highlighting its strength, Hilton is now in the top 3 Strongest Hotel Brands in our Hotels 50 2022 ranking with a BSI of 88/100 – a 7.2 point increase since last year. What do you attribute to this strength?
Our brand strength is grounded in listening to our customers to better understand their preferences and expectations. We also recognize that brand loyalty is hard to achieve and maintain, but it is also easy to lose. The last two years introduced so much uncertainty into our lives, and travelers are seeking reliability and reassurance from the brands they have come to know and trust. Whether introducing product innovations or new services to meet guests' evolving needs, our brands deliver on Hilton's commitment to deliver an exceptional stay. So, regardless of the climate, we will continue to bring our century-long legacy of industry expertise to deliver the world-renowned hospitality Hilton is known for.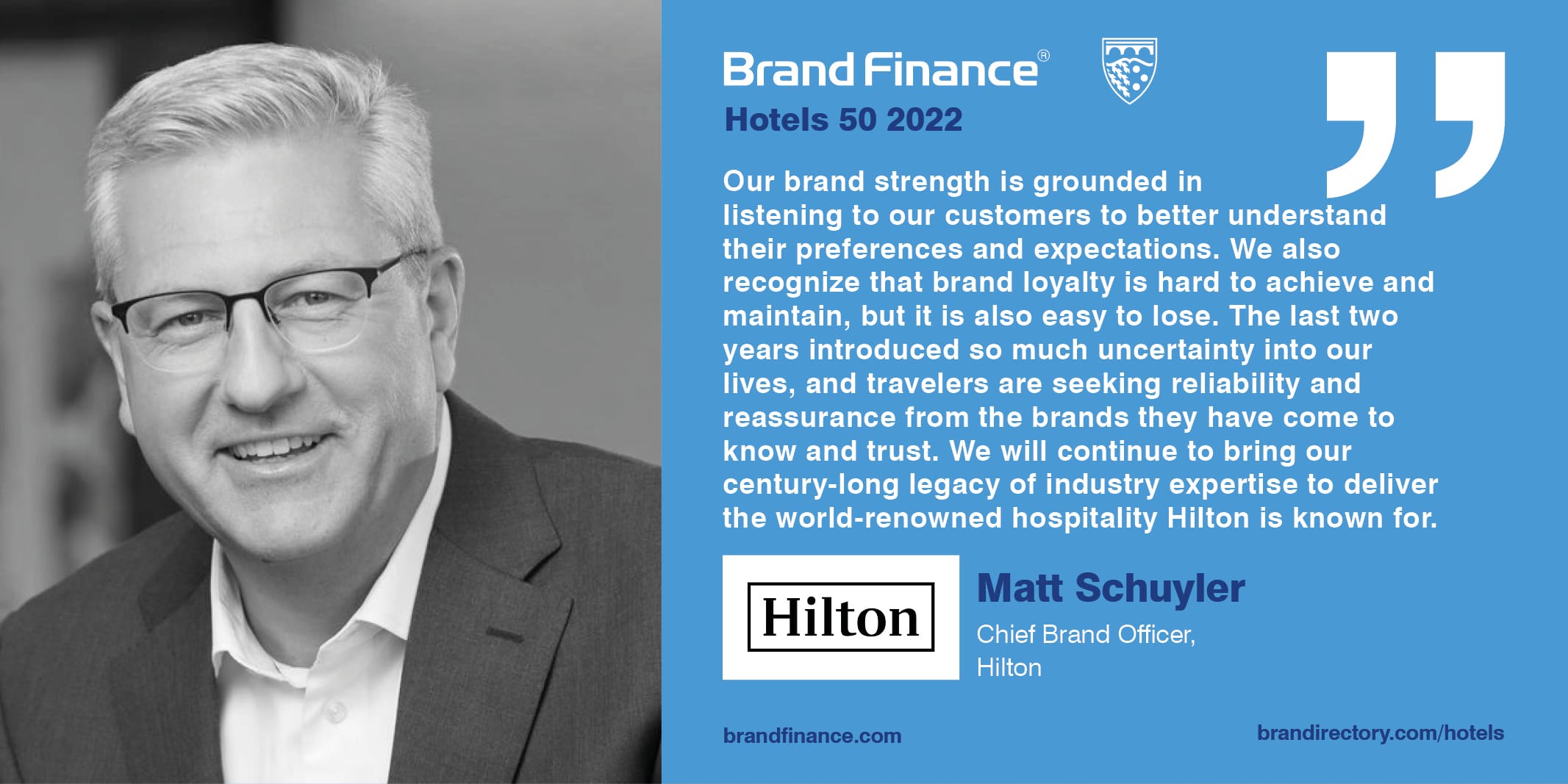 The last year has been characterised by some as the "war for talent" – why should people be attracted to work for the Hilton brand?
People want to be a part of something bigger than themselves. They want to know they made a difference in the world – in both large and small ways. At Hilton, was founded on the premise that hospitality brings people together – a vision that has carried on for over a century. We take care of our team members, and they, in turn, take care of our guests.
Over the last few years, workplace organizations, such as Great Places to Work and DiversityInc., have consistently recognized Hilton as one of the top workplaces in the world. Recognitions such as these are testaments to the welcoming and supportive culture our team members have built together.
Knowing you can grow and chart your own career journey transforms a job into a meaningful career. At Hilton, we are continuing to find new ways to build an inclusive, supportive culture - one that offers continuous learning for all. We want work at Hilton to be one of the best parts of our team members' lives and that means creating opportunities for continuous professional growth and development.
Upskilling, training and growth opportunities, are all key to helping team members find fulfilment at work and connect them to our larger purpose. To do so, we're always looking for ways to expand our benefits. A good example of this is our recently announced partnership with Guild Education. Through Guild, team members at Hilton's U.S.-owned and managed properties and corporate locations will be able to earn a vast array of educational credentials – including GED, professional certifications in high-demand careers, such as culinary and technology, and associate and bachelor's degrees – debt-free as they pursue their personal and professional goals.
If there is one thing we know that won't change, it is that we are a business of people serving people. It's a major reason why people are attracted to hospitality in the first place. They also want to be part of a sense of esprit de corps, part of something bigger.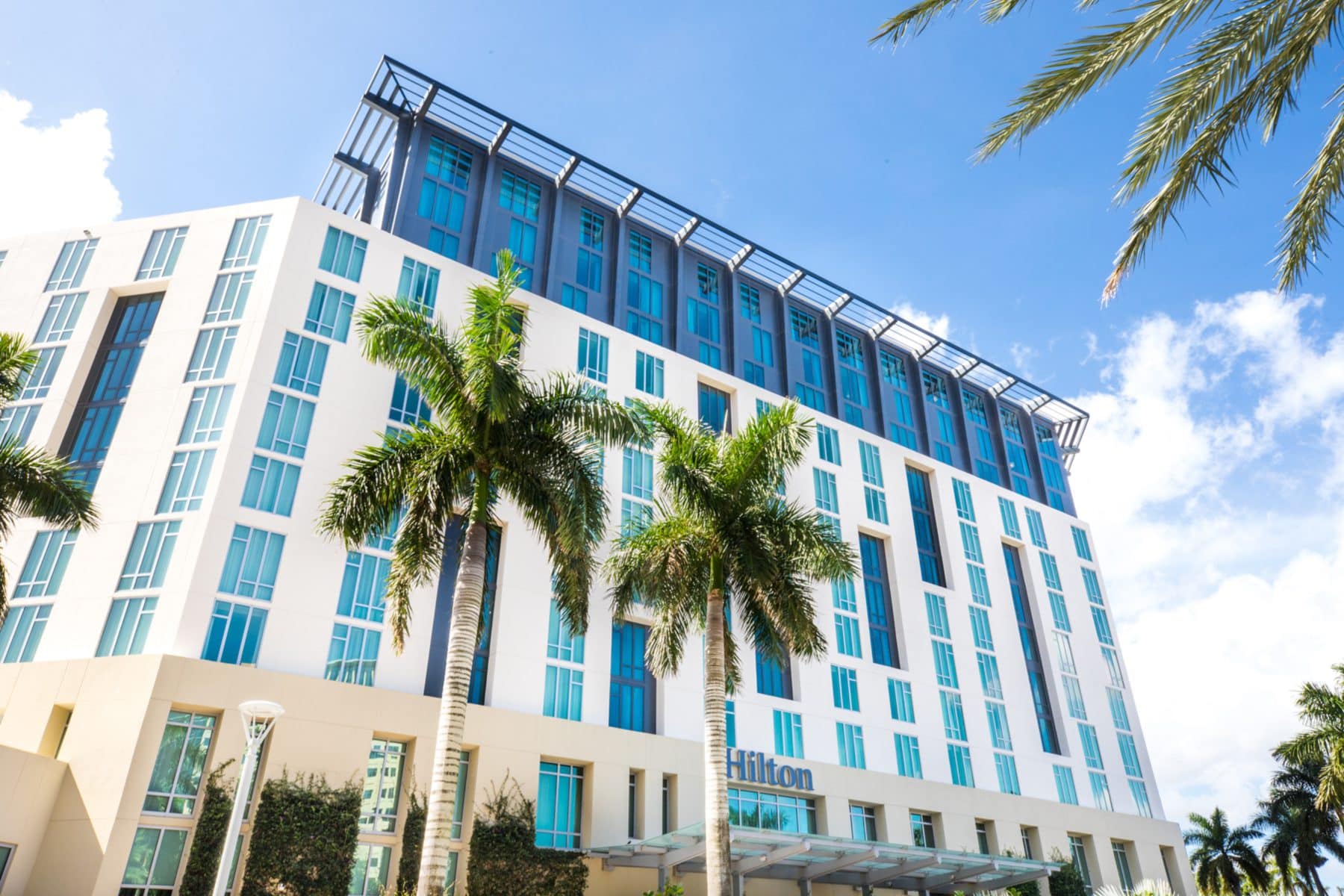 The Hilton brand portfolio is broad and packed full of big brands. What systems and processes do you have in place to make sure that you're tracking the strength and values of your brands effectively?
At Hilton, we are constantly listening to guest, owner and team member feedback. It's through this feedback that we're able to track our brands' strengths, as well as areas of opportunity.
For example, we know there is a new generation of travellers who appreciate locally-minded, elevated and thoughtful travel experiences. They want to be uplifted by the vibe of the dynamic cities that surround them – but also by the service and design of their accommodations. These types of guests are gravitating toward the hotel brands in our Lifestyle portfolio – Canopy by Hilton, Tempo by Hilton and Motto by Hilton – which is expected to double over the next 10 years.
Ultimately, our brands are the lifeblood of our organization and, as we grow globally, we have been challenged to evolve and think about our brands in new ways. We know we must deliver a consistent guest experience while flexing to meet the rapidly evolving needs of travelers and owners across our growing portfolio of brands.