This article was originally published in the Global Soft Power Index 2023.
Ranked 79th in the Brand Finance Global Soft Power Index 2023, Kazakhstan has increased its position by an impressive nine places. A nation that prides itself on promoting peace and diplomacy, Kazakhstan is also expanding its Soft Power in the realms of science, education and sustainability.
Interview with Roman Vassilenko, Deputy Minister of Foreign Affairs of the Republic of Kazakhstan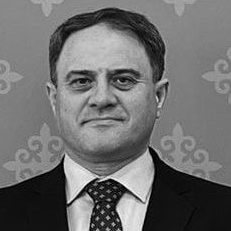 Kazakhstan has gone up from 88th to 79th in the Brand Finance Global Soft Power Index 2023. How has Kazakhstan grown its reputation as a nation, especially in the wake of the civil unrest and the war in Ukraine?
We are delighted to hear about the growth in the Global Soft Power Index! We see this because of constant work of many people, including on implementing reforms to build a just and fair Kazakhstan. Our country has always strived to promote peace and global cooperation and we have built a reputation for contributing to the resolution of global issues. Over the past year, we have doubled down on our international commitments by hosting key global summits, including the Conference on Interaction and Confidence-Building Measures in Asia and the 7th Congress of Leaders of World and Traditional Religions. As a nation in the heart of Eurasia between East and West, we feel it is our duty to promote cooperation between all sides. We intend to continue to enhance our reputation through action as a key facilitator of global trade, collaborations and peacekeeping. Undoubtedly, the success of our athletes, artists, and talented youth also contributed to strengthening Kazakhstan's reputation.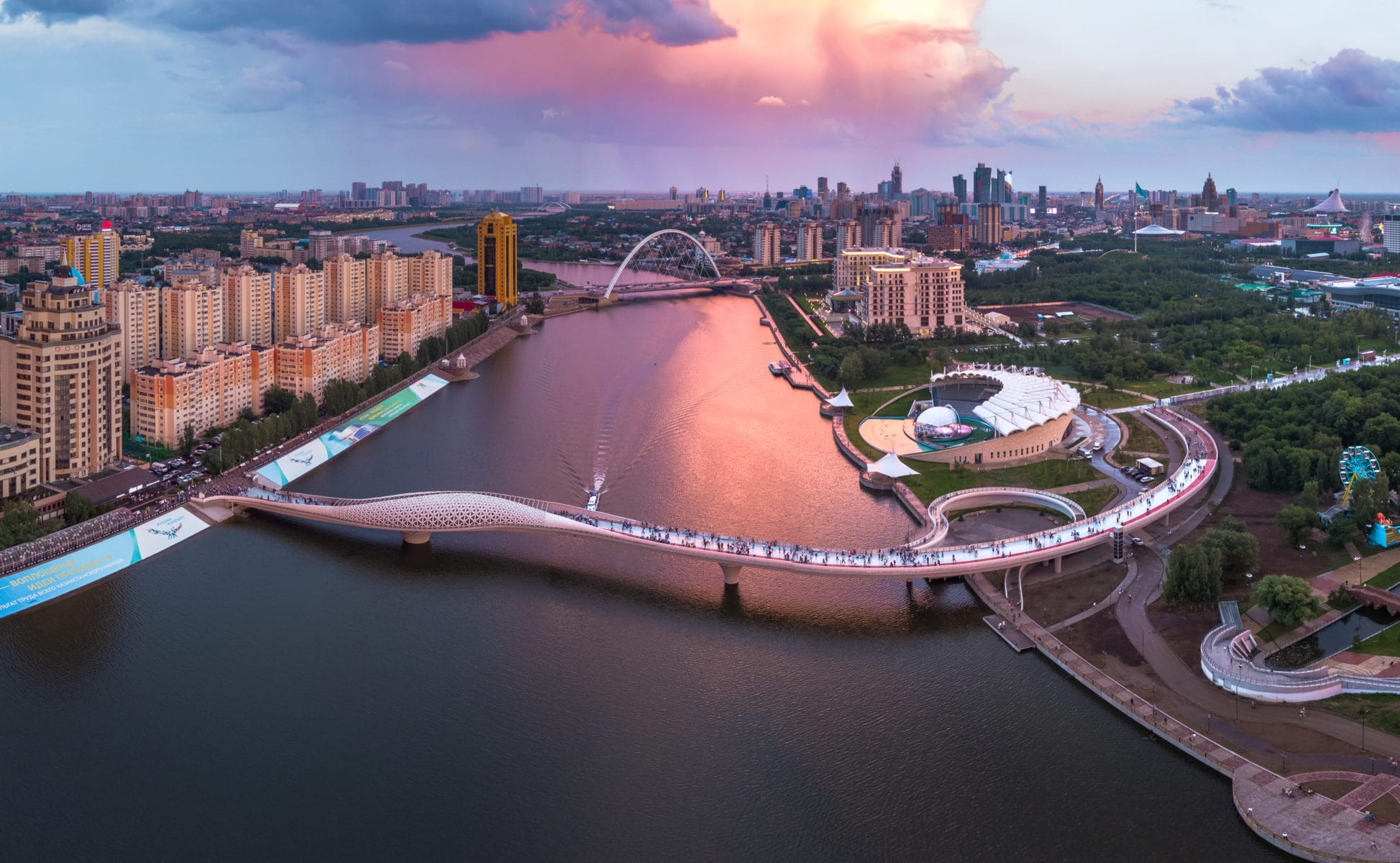 Kazakhstan performs well within the Education & Science pillar, especially in the context of space exploration. What role does science and education play in the future growth of Kazakhstan and how do you communicate this abroad?
In a highly technological and rapidly developing world, education and science are indispensable. Due to increasing globalisation, we view education as an exchange of ideas and best practices. That is why we continue to offer scholarships through the "Bolashak" (Future) programme to students from Kazakhstan to study overseas, all-expenses paid. We are also delighted that the number of foreign students in Kazakhstan has been increasing every year, in part thanks to our scholarship programmes for foreign students and the growing reputation of Kazakh universities. Likewise, scientific development has a direct impact on the competitiveness of any country. That is why we almost doubled state funding for science over the past two years and will triple that funding for research over the next three years. It is also why we introduced new grants, particularly for young Kazakh scientists, for whom we have high hopes.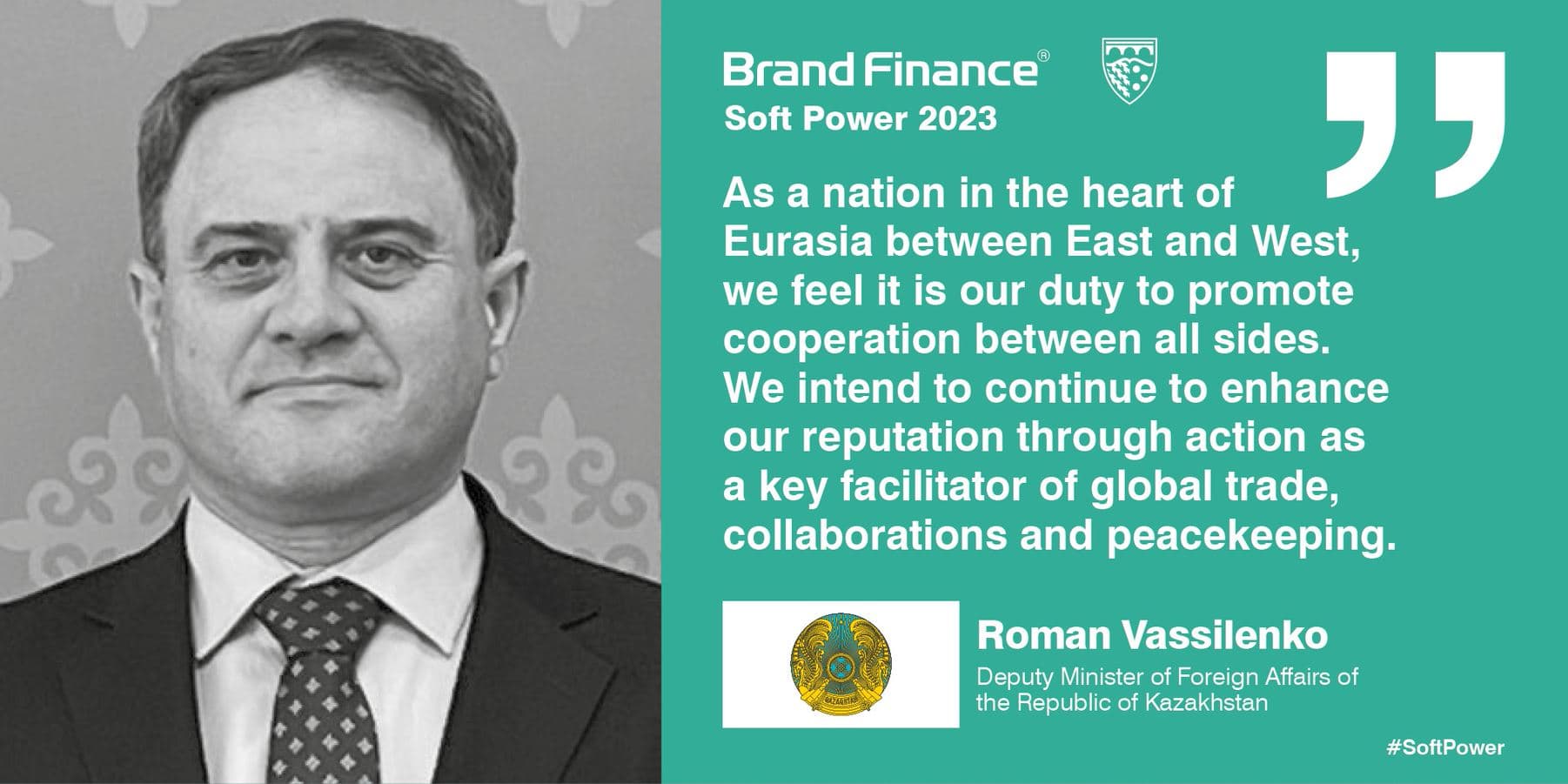 As a country beginning to lead in sustainability, what is the importance of these developments when it comes to nation brand building?
While Kazakhstan has historically relied on fossil fuels for its economic development, we are now working to decarbonise our economy and promote clean energy sources by harnessing the country's renewable energy potential, particularly wind and solar. We have set an ambitious goal to reach carbon neutrality by 2060. Kazakhstan is also working with our international partners to develop supplies of green hydrogen and raw materials to manufacture equipment such as wind turbines and batteries for electric cars. Kazakhstan is one of only few places on earth where large-scale production of green hydrogen is possible. We hope that our growing reputation as a nation that is managing to shift from fossil fuels to a green economy will encourage other countries to follow suit.