This article was originally published in the Brand Finance AMC Hospitals 2023.
Singapore General Hospital (SGH) was 8th in Brand Finance's AMC Hospitals 2023 report and was East Asia's top ranked AMC. It is a leading teaching hospital for undergraduate training as well as postgraduate and advanced training of specialist healthcare professionals. SGH also seeks to lead the way in patient-directed research to provide better patient treatment and therapies to both current and future patients. This diverse and innovative offering highlights SGH as a leader in the field and has contributed to its high scores across the board and resultant high position in the ranking.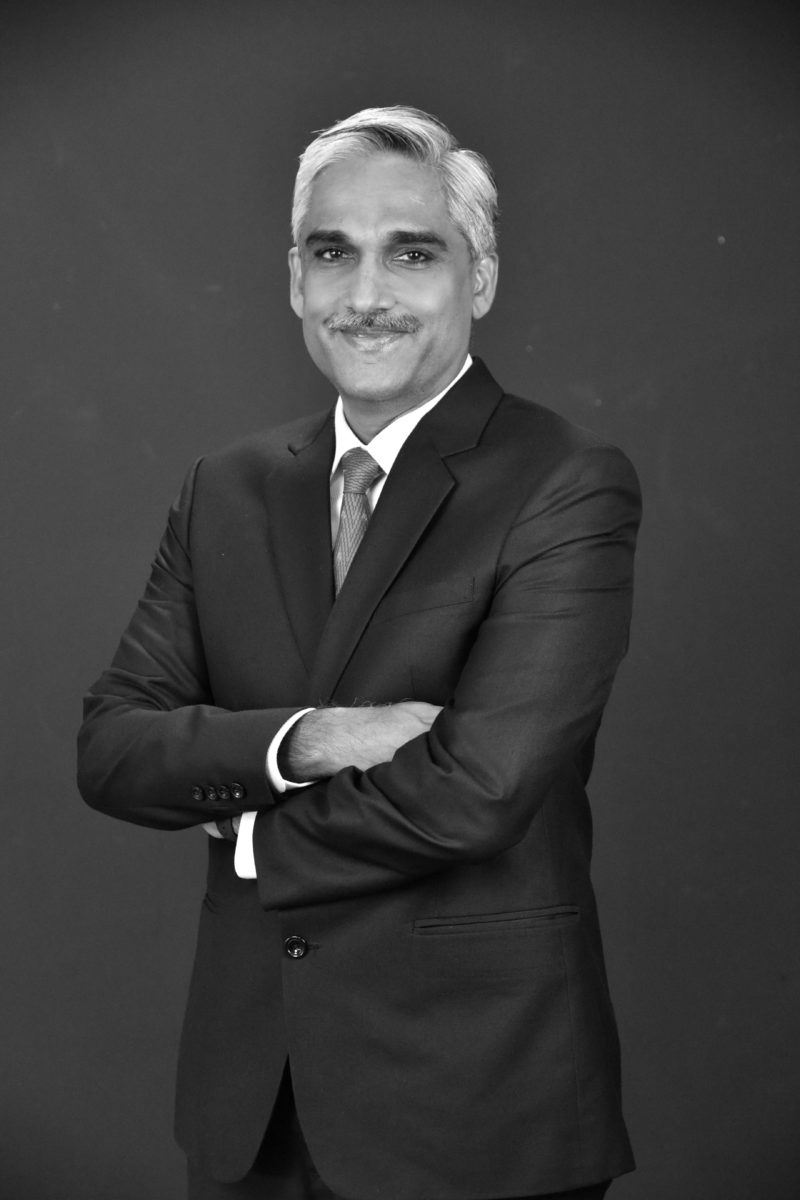 Our study has ranked SGH as the top AMC in the Asia Pacific region. How have integrated education and research programmes contributed to the success of SGH?
The Singapore General Hospital (SGH), established in 1821, is Singapore's public sector flagship hospital. We have provided the most comprehensive patient centred care, while training healthcare professionals and conducting cutting edge research for over 200 years. Innovation is key to us continuing our pivotal role in the healthcare system, providing excellent yet sustainable and affordable care for a fast-ageing population.
We have always leveraged our strength as a member of the Singapore Health Services* (SingHealth) group. We partner with all SingHealth institutions, particularly our national specialty centres and academic partner Duke-NUS Medical School. Working together as the SingHealth-Duke NUS Academic Medical Centre, we continually reimagine new care models, rethink our processes, reinvent care through impactful research, and develop future ready healthcare professionals through education and capability development.
During the COVID-19 pandemic, we seized opportunities to use our clinical, research and training expertise to advance partnerships with industries, both in Singapore and overseas to co-develop highly impactful healthcare innovations.
We further operationalise innovation in SingHealth and SGH by setting up innovation institutes and centres to bring staff together to share their experience. To support those ready to kick-start and translate early-stage innovation projects into working prototypes, grants and other funding are offered and processes were simplified to facilitate agile responses.
SGH has some of the highest scores in the study for Excellent Facilities / Technology, adopting the latest medical treatments & technology, and a strong culture of medical innovation – how is SGH using technology and innovation to maintain leadership in healthcare?
Innovation often goes together with research. SGH focuses on several areas that play on our strengths. These include cancer, cardiovascular disease, diabetes, infection, ageing, as well as immunology and transplant. They are well supported by enablers such as pathological sciences, health services research, and many more. The structure that we have put in place, in addition to our collaboration with other Institutes of Higher Learning and AMCs across the world, has allowed us to conduct rigorous research with real-world impact.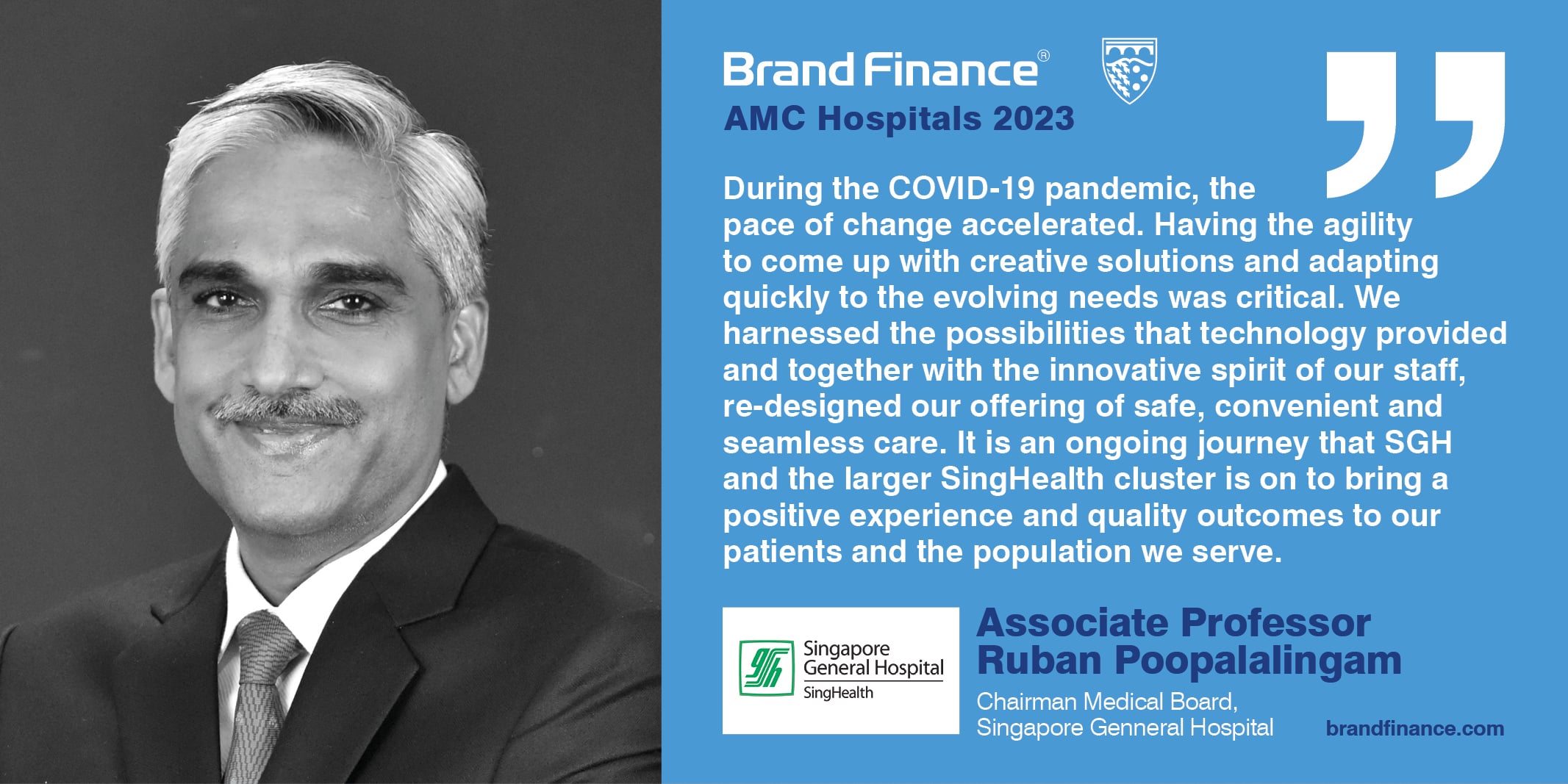 On the education front, we accelerated the shift from in-person training sessions to gamification, serious games, and simulation. This means our healthcare professionals can train and hone their skills, familiarise themselves with equipment that they have never used, and apply their knowledge in a simulated environment without causing harm to patients and themselves. It is a key move to make learning fun, engaging, and accessible. These teaching technologies can bring people from different locations together virtually and are particularly effective in improving collaborative work.
Beyond embracing technology such as AI, digitalisation and telemedicine, SGH has started the transformation of our campus in phases. This is a precious opportunity for us to test bed and refine innovations that will enable us to improve our processes, push the boundaries of clinical care with new models of care, and improve accessibility to care while integrating research and education seamlessly into our ecosystem. The Singapore healthcare system has started to shift focus to preventive medicine and population health. We will use our education and research capabilities to play a leadership role to transform the future of healthcare.
*The SingHealth group comprises four hospitals including SGH, five national specialty centres which are co-located on SGH Campus, as well as a network of three community hospitals and nine primary care polyclinics.