Chinese brand JD.com  began building its nationwide logistics network in 2007. By 2017, the company had officially established the JD Logistics business group by expanding their logistical network internationally and across China. JD Logistics is now China's leading technology-driven, supply chain solutions and logistics service provider.
With a mission to drive efficiency and sustainability in the global supply chain, the brand aims to become the world's most trusted service provider of supply chain infrastructure through leveraging technology.
JD Logistics has built six key logistics networks that cover the nation and extend to many more regions across the globe. By forging partnerships with various international companies, their supply chain network now reaches more than 220 countries. JD Logistics has also redefined the industry's service standards through the launch of their same and next-day deliveries as well as their 24-hour delivery offering in second-tier markets.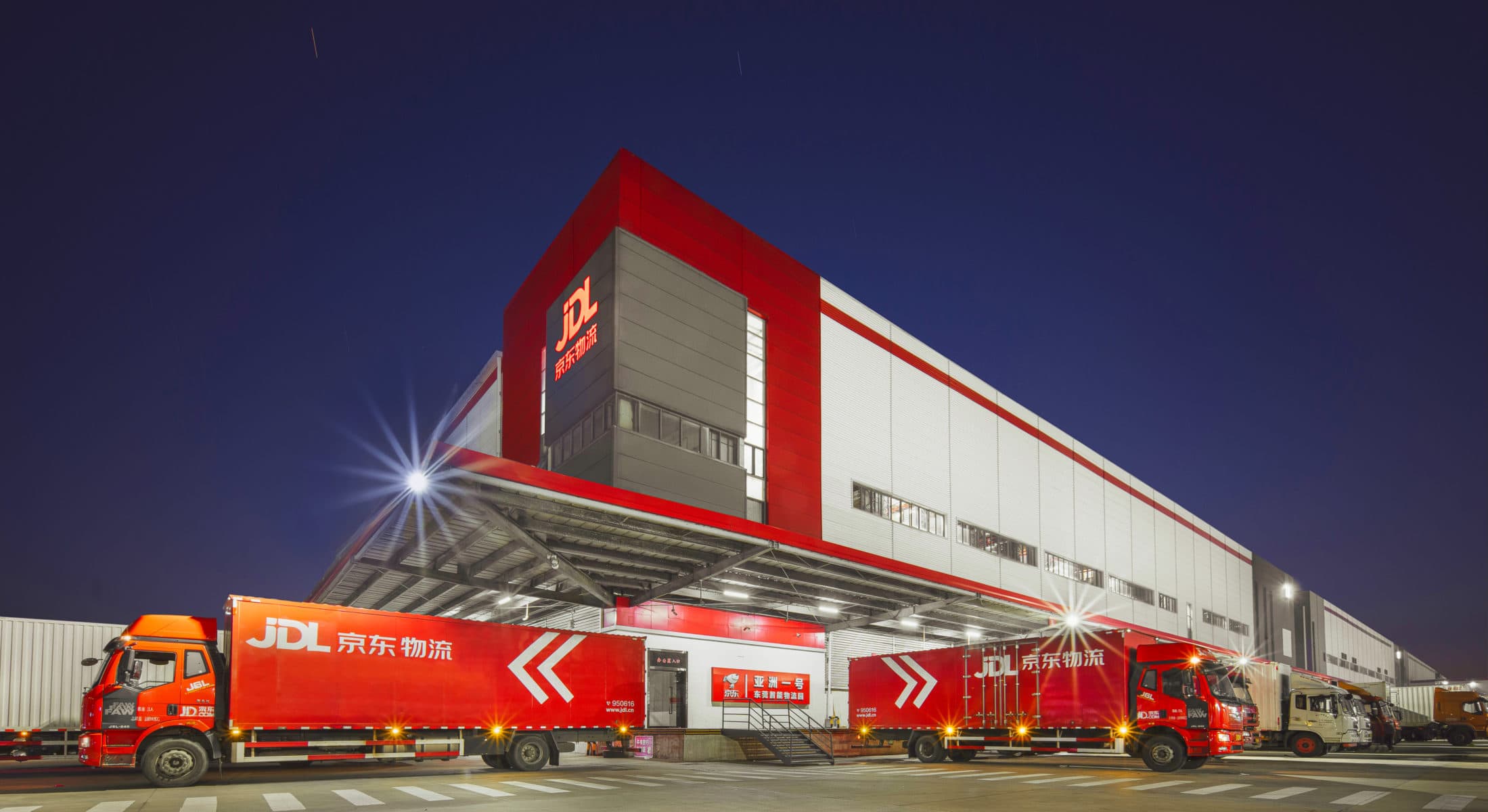 After 2017, JD Logistics began to expand their capabilities and extend their resources to external customers across a wider array of industries including fast-moving consumer goods (FMCG), apparel, home appliances, home furniture, 3C (Computer, Communications and Consumer Electrics), automotive and fresh produce, amongst others.
JD Logistics has always maintained the importance and significance of the role that technological innovation plays by leveraging underlying technologies such as 5G, AI, big data, cloud computing and Internet of Things (IoT). JD Logistics continues to highlight their achievements in innovation and in the progress for service automation, operations digitalization, and intelligent decision-making.
By implementing the Green Stream Initiative 'Planet, People, Profit', bringing industry and society's attention to the sustainable development of human beings, JD Logistics will also be the first logistics enterprise that sets science-based targets to achieve logistical expertise, not only in China, but in the world.