According to our latest study into Finnish brands, retail is the third most valuable sector in the ranking. Despite the challenges posed by the COVID-19 pandemic, Kesko (up 3% to €1.2bn) managed to defend its position in the top five most valuable Finnish brands at 4th place. Karoliina Partanen, Executive Vice President, Communications, Branding and Stakeholder Relations at Kesko, tells us more about Finland's leading retailer's strategy.
Interview with Karoliina Partanen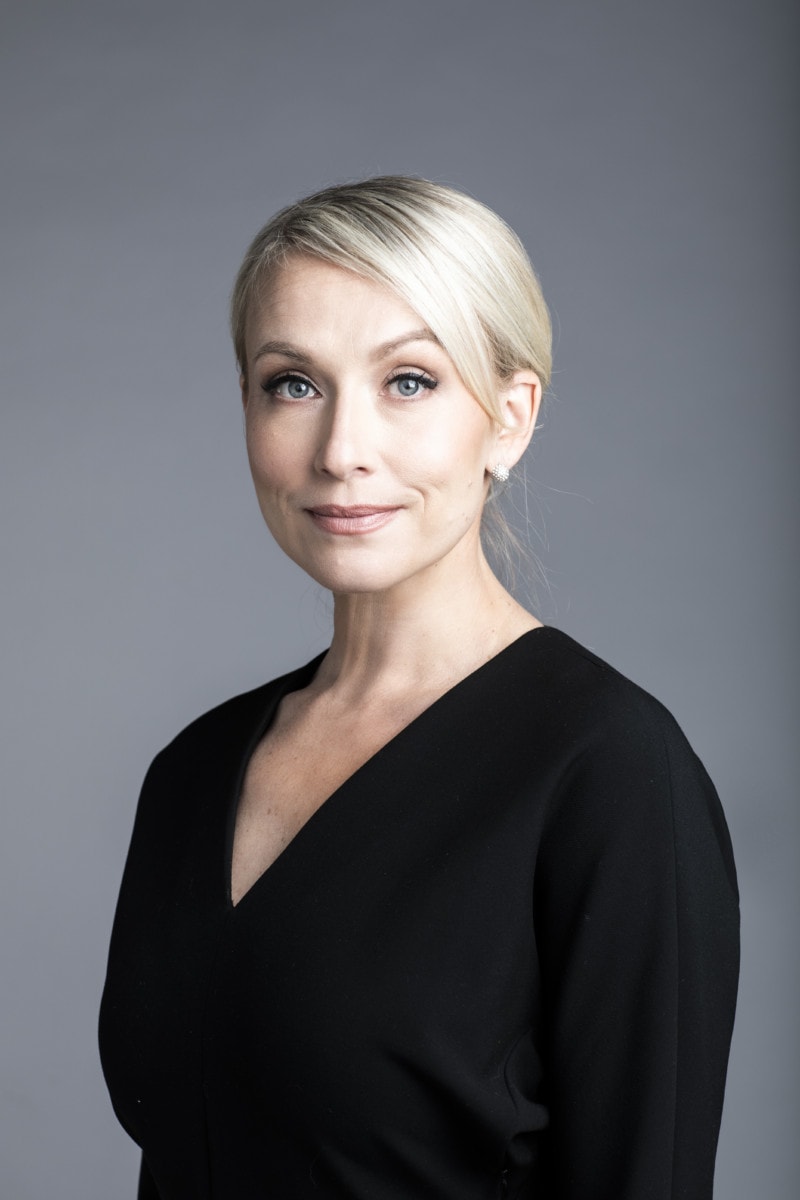 How have the challenges and lifestyle changes of the past year impacted the way Kesko interacts with and communicates to its customers?
We are trusted by 1.9 million daily customers. During the pandemic, it's been important for us to build trust by ensuring safe shopping and communicating safe practices to our customers through various campaigns and in-store materials.
We've carefully reviewed customer expectations concerning shopping safety, and established new services, like a helpline for the elderly and dedicated shopping hours for at-risk people, and significantly increased our online capacity.
Right now, we are supporting Finnish work and manufacturers, which are key drivers for our customers in terms of responsibility and sustainability. We joined forces with the Association for Finnish Work and 100 other companies for a campaign to encourage Finns to buy more Finnish products. We also enable customers to track their Finnish grocery purchases via our K-Ostokset service. Shopping safety and promoting Finnish products have been our main responsibility themes over the past year.
Interest towards stores and shopping increased especially in the early stages of the pandemic, and we responded by providing plenty of interesting content. People have been particularly interested in local actions, so we've communicated how our retailers have been helping customers with agile local solutions during the pandemic. The retailer model is a differentiating factor for us and our retailers play an important role as the local faces of K Group.
How does Kesko balance the need for competitive pricing with sustainability priorities?
We are chosen as the most responsible food retailer in the world, and we offer a wide selection from premium to affordable products. All our products are well-researched, safe and responsibly produced. We also offer an extensive selection of own brand products with responsibility labelling. We monitor and develop the responsibility of our supply chains with factory audits and sustainability training. Our customers must be able to trust the sustainability of our products.
We aim for efficient purchasing chains: 80% of the food we sell is produced domestically, and most of our building and renovation supplies are procured locally, which has been especially important during the pandemic.
We strive to increase the sales of products that are sustainable from a climate perspective and encourage our customers to e.g. eat more vegetables. We've introduced products made from food waste as well as more vegetarian convenience foods and plant protein products. Our data-based K-Ostokset service enables consumers to track the nutritional values and carbon footprint of their grocery purchases as well as how many Finnish products they are buying, and to set themselves related objectives.
How does your brand purpose contribute to staff motivation, and to unifying the various divisions of the K Group business?

The strengths of the K Brand – entrepreneurship, agility and sustainability – are uniting themes for all people in K Group. While the chains provide offer everyday guidance, the K Brand creates security/stability/context, sets a framework for leadership, personnel wellbeing and development, and guides our corporate responsibility work.
We strive for clear internal strategy communication, systematically develop leadership and managerial work, and extensively work on a K Culture that utilises the strengths of our various businesses, listens to our customers and personnel, and focuses on transformation.
We regularly measure trust towards the K Brand among both external and internal stakeholders. We are particularly pleased with the strong internal trust: stakeholder support for the brand is good among personnel and excellent among store staff. Every K employee is a brand ambassador and the brand proposition is met in every job. Identifying and meeting customer needs and hopes guides all our work.
Collaboration between businesses and chains and dialogue that challenges in a positive way are one our core drivers.
When Kesko celebrated its 80th anniversary during the pandemic, the focus was on K Group people and everyday work.
Interest in and appreciation for the trading sector has increased significantly during the pandemic in Finland. K Group employees today are proud trading sector forerunners who play an important role in the everyday lives of our customers.