This article was originally published in the Brand Finance Football Sustainability Index 2023.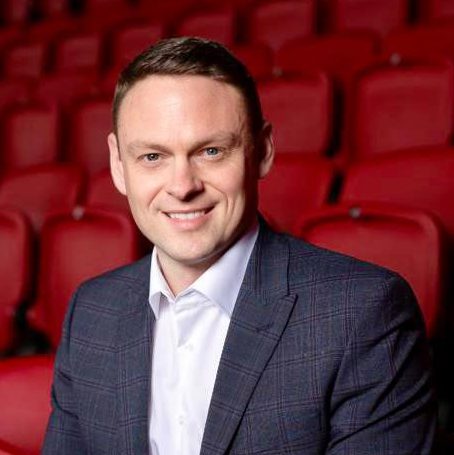 Liverpool FC is perceived to be the most sustainable football brand in Europe's top 5 leagues according to Brand Finance's research. The club had an overall score of 86/100 across the 3 key sustainability metrics – namely Environment, Social, and Governance (ESG). Liverpool's strong ESG score is underpinned by the consideration amongst fans that the team is well run and managed off the pitch, scoring the highest in this metric in Brand Finance's research.
Interview with Ben Latty, Executive Sponsor of The Red Way and Commercial Director at Liverpool Football Club:
At Liverpool FC, we aim to be the best in the world at everything we do. Sustainability is no different. We care deeply about our people, planet, and communities and recognise, as a global brand that spans the world and reaches millions, we have a responsibility, and an opportunity, to play our part in creating a healthy planet and thriving communities.
A few seasons ago, changing expectations and demands of our key stakeholders regarding sustainability was recognised. Whilst there was a significant amount of work happening across the club to contribute to specific aspects of sustainability i.e., equality, diversity and inclusion, social impact, and environmentally focussed initiatives, a lot of this activity, from a sustainability standpoint, was being delivered with limited central coordination.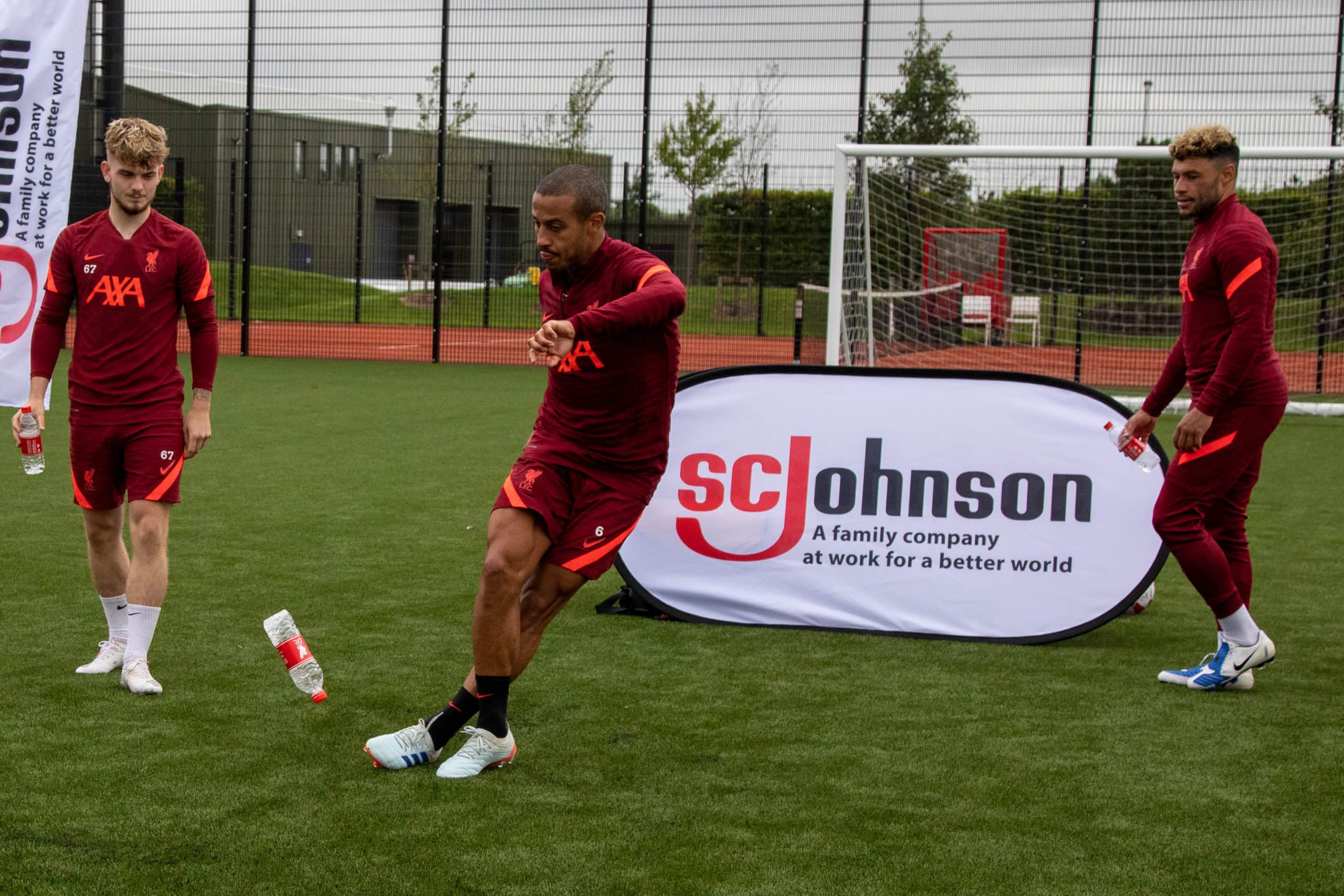 As a Club we acknowledged that to become a true leader in this space, and to place sustainability firmly at the heart of who we were, we had to bring these initiatives together to work in unison. So early 2021, to ensure a more holistic approach to sustainability was taken moving forward, LFC's first sustainability strategy, The Red Way, was formed. Since implementation of the strategy commenced several awards for our Environmental, Social, and Governance (ESG) performance have been achieved, including topping the Sport Positive League in 2022 as the most environmentally sustainable Premier League Football Club.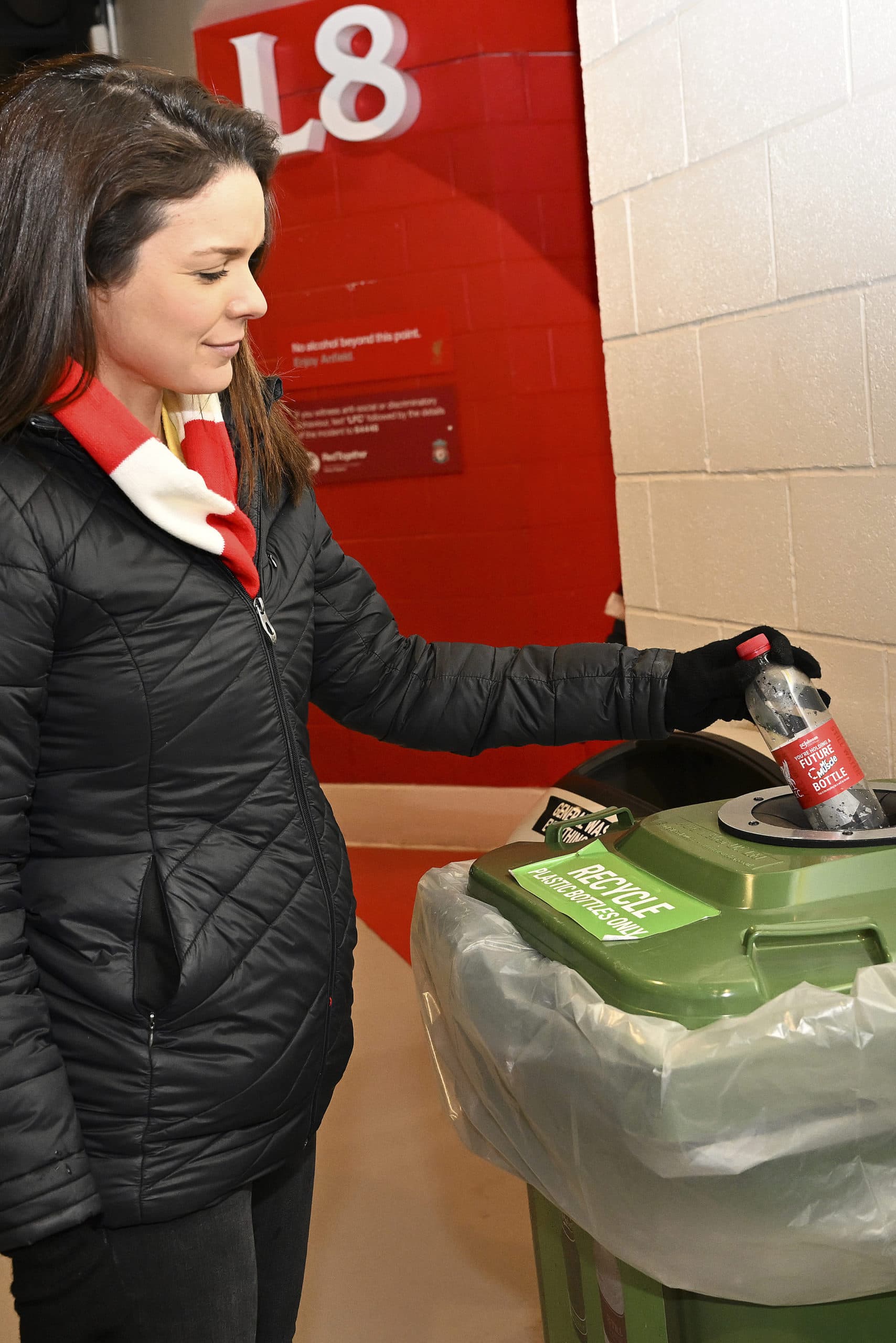 One particularly exciting recent activation from The Red Way strategy is the implementation of sustainable fuels in our team buses. This is helping achieve our objective to be net zero across our sport operations by the end of the 22/23 season. To progress this requirement, we worked with our travel provider to gain access to alternative, lower-carbon fuel options including Hydrotreated Vegetated Oil (HVO). With the team buses now starting to be fuelled with HVO, this is resulting in a 90% reduction in carbon emissions from regular diesel.
This is a small, but significant, example of how we are not only changing our own behaviour but aiming to have a wider impact on the sports sector and beyond. Our partners have also been key in helping to amplify the impact of The Red Way and promote behavioural change. Specifically, Quorn's meat free products consumed across LFC sites resulted in an 86,500 kilogram carbon emissions saving across the 21/22 season compared to meat-based alternatives. Whilst SC Johnson has helped drive plastic bottle recycling collection rates on matchdays; these have increased from 25% at the beginning of the partnership in 2021, to 86% at the end of 2022.
Transparency and accountability are highly valued at Liverpool FC. We have implemented a sustainability management system that has been independently certified to ISO 20121.
This system, by applying the associated methodology, affords us with the opportunity to analyse data across the Club against a specific sustainability framework, align our sustainability objectives to the UN Sustainable Development Goals (SDGs), report more accurately, and ensure we are constantly assessing and prioritising achievement of objectives that are relevant to changing global sustainability issues.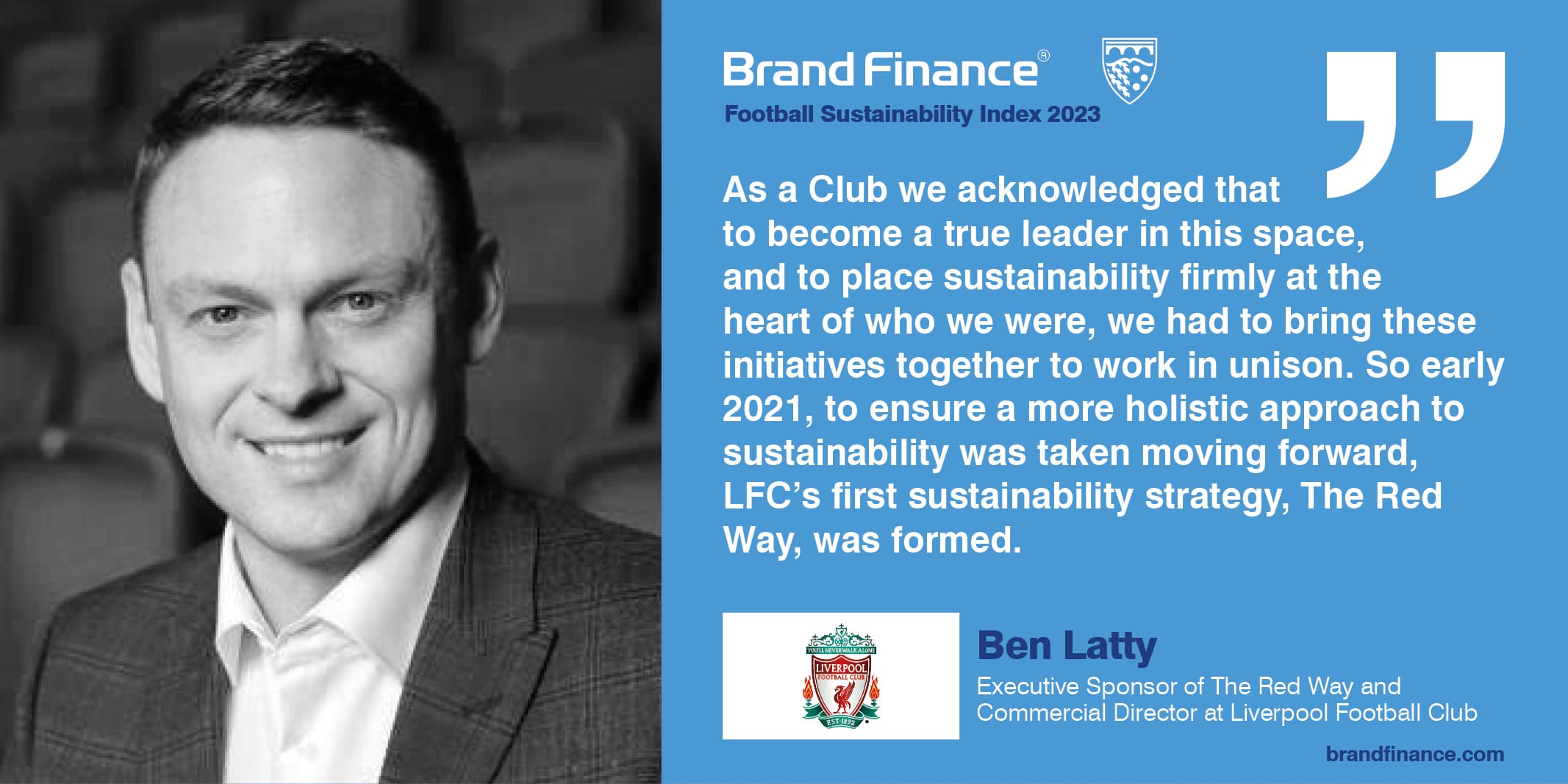 This certification system is regulated by internal and external audits throughout the year and supported by an internal steering committee of senior Club representatives. We are proud to be the only Premier League club with this ISO certification. We are also signatories to the UN Sports for Climate Action framework and, to ensure we are delivering against our commitments, adhere to the associated annual reporting requirements.