Liverpool have undoubtedly always represented one of the biggest names in football, with a rich history encompassing a vast array of silverware. However, despite the club's size and stature, the Premier League trophy eluded them for 30 years.
Prior to this year's success, the club last lifted the trophy back in 1990, 2 years before the old Division 1 became the Premier league in 1992 and 1 year before the internet was opened to the public. The fact that the club went 30 years without winning the English title but still rank 2nd in England as 19 times winners (just 1 behind Manchester United) paints a clear picture of the side's dominance pre the Premier League era. Not many would have predicted such a long wait, but any Liverpool fan can now rest easy as the title was secured in June with Manchester City's defeat at Chelsea.
Looking at the club's average league position in the last 30 seasons of Division 1 football, Liverpool averaged a finishing position of 2.5 compared to an average position of 4.5 since the start of the Premier League in 1992. Whilst the Premier League average is only 2 places lower, the difference in English titles over the two 30-year periods is 13:1 which is quite simply astonishing. Whilst the club has struggled to match historic performances in the league (up until now), the Liverpool brand has always sat at the forefront of English and European football.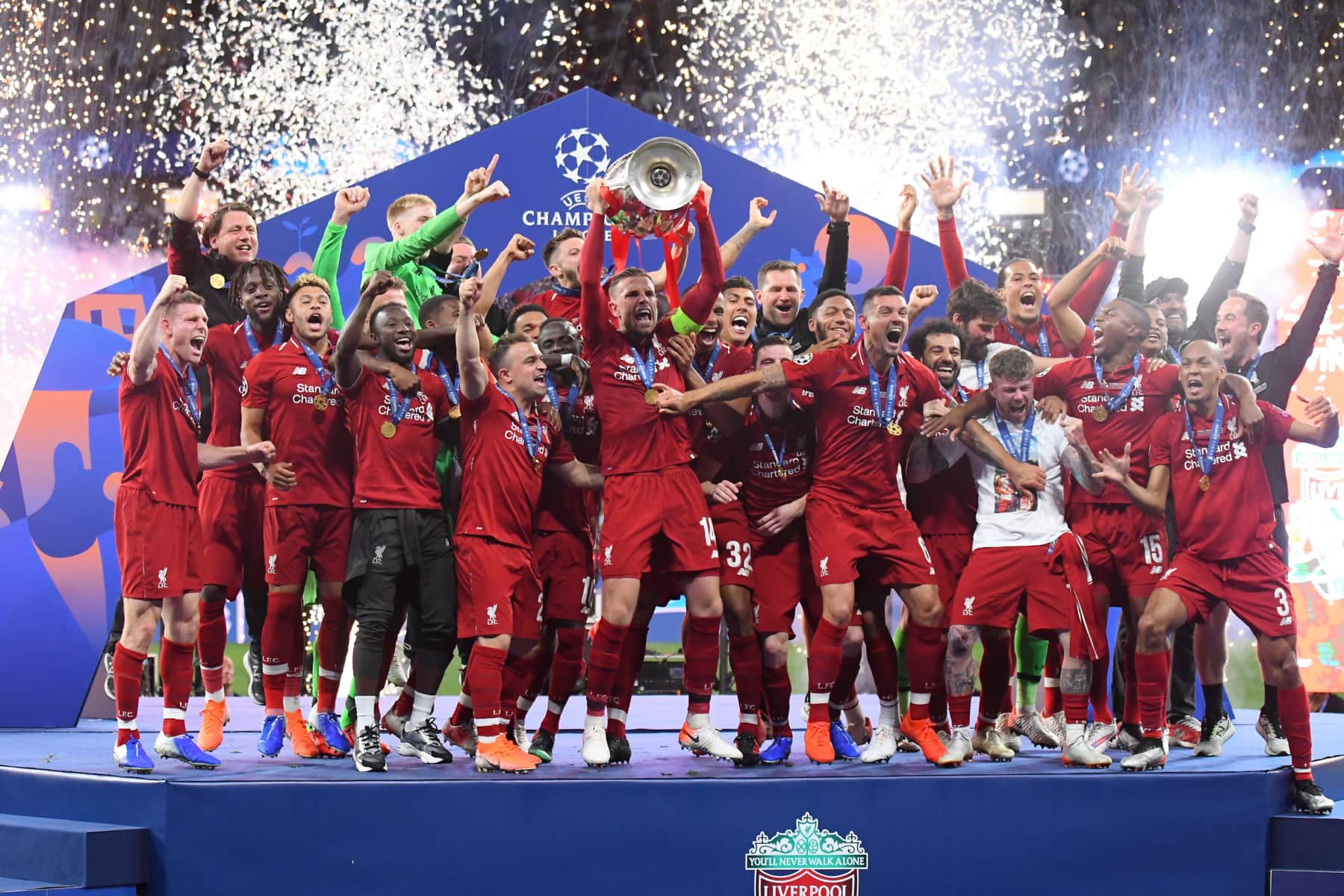 2010 Takeover: New England Sports Ventures (NESV)
In October 2010, Liverpool was acquired by NESV for £300m (€349m). At the time, incumbent owners Hicks and Gillet were forced to sell the club due to issues around debt repayments in what many viewed as a bargain deal for the new owners. To put the acquisition cost into perspective, Liverpool cost around 50% more than Neymar when considering his €222m transfer to PSG in 2017. In 2020, Brand Finance valued Liverpool at €3.7b, close to 10x the 2010 price paid by NESV. The club then got off to a slow start finishing 6th, 8th, and 7th in the next 3 seasons. The 2013/14 season under Brendan Rodgers was a memorable one as an inspired Louis Suarez and Daniel Sturridge were the league's leading goal scorers with 31 and 21 respectively – however, this wasn't enough as Manchester City beat them to the title by just 2 points. With Suarez departing to Barcelona the next year and with local legend Steven Gerrard retiring in 2014, the club entered a rebuilding phase under new manager Jürgen Klopp in October 2015.
Jürgen Klopp: The Catalyst for Modern Success
Whilst Liverpool have still had some triumphant moments in the Premier League era such as the famous "one night in Istanbul" where they came back from 3 goals down to beat AC Milan in the 2005 Champions League final, it's safe to say their five seasons under Jurgen Klopp's guidance have been their most successful. Since the charismatic German took over in October 2015, Liverpool has moved from the 8th most valuable brand in football to an all-time high of 4th in the latest rankings, with an increase in brand value of 126%. During this period, the club has made the Champions League final twice, winning it in 2019 and have recently been crowned English Champions.
In 2020, Liverpool have a brand value of €1,262 and moved up two places (4th) eclipsing Manchester City (€1,124m – 5th) and Bayern Munch (€1,056m – 6th) and sit just 4% lower than fierce Rivals Manchester United in terms of Brand Value (€1,314 – 3rd). Despite being knocked out of the 2020 Champions League by Atletico Madrid, Liverpool are in a strong position to improve their standing in brand value rankings next year following their domestic title and guaranteed qualification in next season's Champions League.
From Strength to Strength – A Global Brand that Continues to Grow
Liverpool's brand strength increased from 91 to 93 which sees them climb from 5th to 3rd in this year's Brand Strength rankings. The increase also saw the club become the Premier Leagues strongest brand, eclipsing Man Utd and just shy of 2nd place Barcelona. Furthermore, this increase in Brand Strength represented the biggest jump within this year's top 10 club brands. Real Madrid and Barcelona who remain above Liverpool on brand strength both experienced slight declines since last year.
Brand Finance's annual football fan research revealed improved levels of Cub Following and Preference compared to 2019. Among UK respondents, Liverpool was the most favoured club, above Manchester United (2nd) and Arsenal (3rd). The club also ranked within the top 10 favourite clubs in France, the USA and China coming 8th, 5th and 9th respectively.
Revenue Growth Across all Streams
Off the back of placing 2nd in the Premier League and winning the UEFA Champions League in the 2018/19 season, Liverpool reported total revenue of €620m representing a 17% increase from the previous season. The club sits as the 3rd largest in the Premier League in terms of revenue behind Manchester United (1st) and Manchester City (2nd). The key drivers of this increase were broadcasting and commercial revenues which increased by 19% (€303m) and 22% (€218m) respectively.
Broadcasting revenue is the income stream most directly dependent on on-pitch performance, through distributions from the Premier League and Champions League where Liverpool are currently thriving. Broadcasting makes up nearly half of Liverpool's total revenue and the club accumulated €74m in prize money for winning the European trophy in the 2018/19 season. However, recent success means Liverpool have reached a ceiling here, and the club will need to develop matchday and commercial streams to stimulate future financial growth.
A prime example of development in this area is the clubs new deal with Nike, initially set to launch in June this year, but was pushed back to the start of the 2020-21 campaign due to Covid-19. Agreements were made to continue with New Balance for the remainder of the season. Nike were reportedly compensated for this delay, but the new deal is said to be in excess of the £75m per annum Adidas currently pay Man Utd.
If Liverpool can continue to perform on the pitch in the coming seasons, they will continue to attract rewarding partnerships from high-caliber corporate brands and have greater leverage to negotiate improved deals with existing sponsors. London-based bank Standard Charterer also represents a successful long-term partnership for the club, reaching the milestone of 10 years together in 2020. The two parties agreed a lucrative extension to the deal in 2018 which extends to 2023.
Currently Manchester United and Manchester City lead the pack with commercial revenue of €320m and €226 respectively. However, Manchester United experienced a slight decrease in commercial revenue year-on-year, which was perhaps a consequence of sub-par on-pitch performances, meaning Liverpool have closed the gap substantially.
Where To Next?
The club will be desperate to hang on to its talismanic coach and deadly front three in Mohamed Salah, Sadio Mané and Roberto Firmino, as they continue to search for silverware across all fronts. Other English power houses such as Manchester United, Chelsea and Arsenal will be looking to substantially strengthen their squads to mount a convincing challenge for next year's title.
Liverpool will certainly start the competition as favourites, alongside Manchester City, but many have predicted a significantly closer affair compared to this season's dominating display by the reds. Liverpool must now prove that they can deliver lasting success to continue developing their brand on the global stage; it will be interesting to see where the club stands in the 2021 Brand Finance club brand rankings.