This article was originally published in the Brand Finance UAE 50 2023 report.
Mashreq's medium-term priorities involve improving the client experience through digital technology, as evidenced by their successful digital platforms, such as MashreqNeo and NeoBiz. To maintain the digital edge, the brand plans to collaborate with fintechs, transform into a banking-as-a-service provider, and expand into new markets like Pakistan.
In an interview with Brand Finance, Ahmed Abdelaal, CEO, Mashreq, talks about how this strategy aligns with the brand's evolution and its commitment to serving customers better.
Interview with Ahmed Abdelaal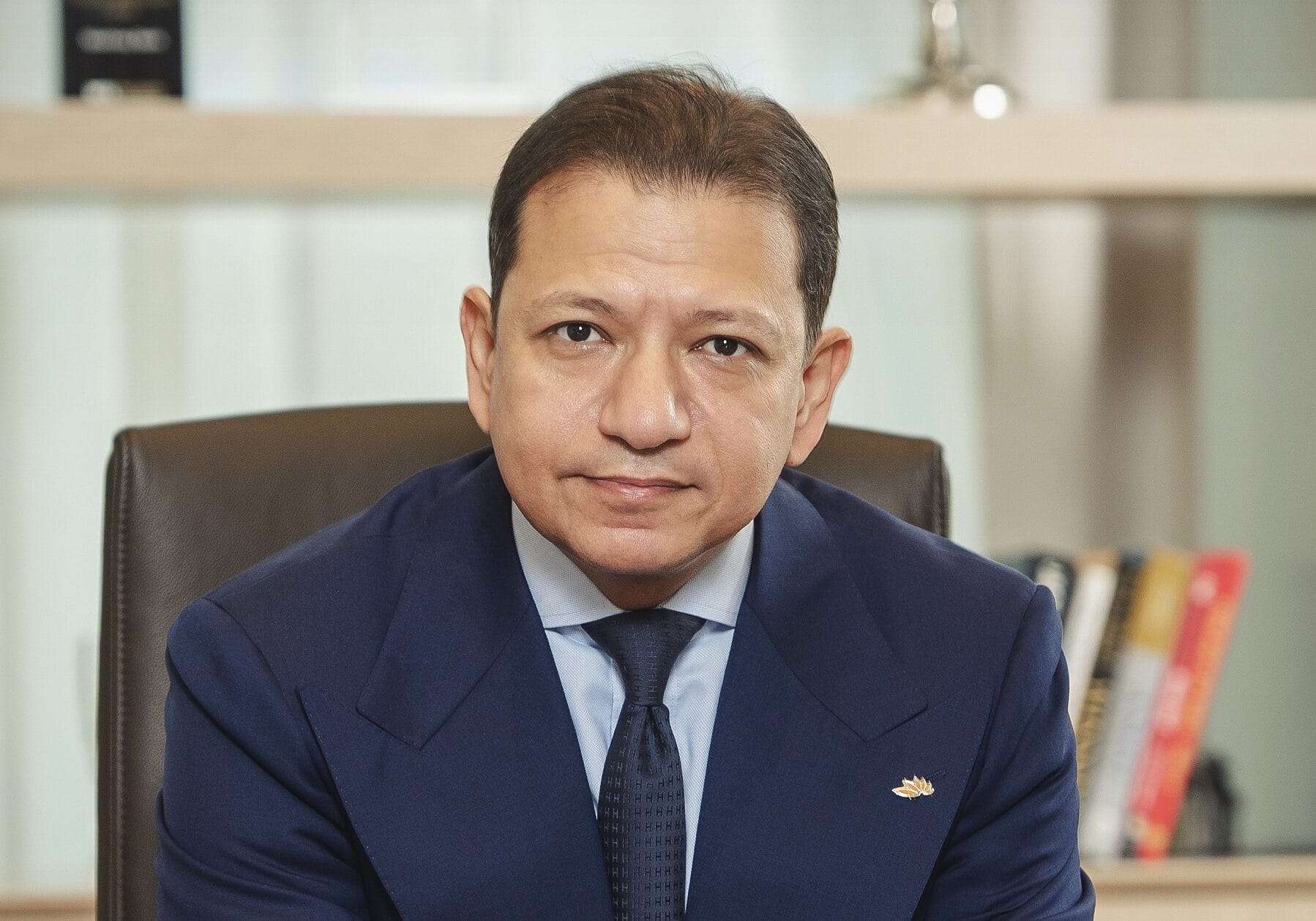 Mashreq's priorities over the medium term (amongst others) are to deliver a superior client experience, use digital technologies to simplify processes and promote a unified customer experience amongst others; How do you see the brand facilitating these business goals?
Mashreq's entire strategy, since inception, has been built around a three-pronged approach of 'innovation, consistency and prudence' towards the customer experience. These core attributes have equipped the brand with the ability to create an innovation ecosystem that has given rise to truly game-changing digital platforms. That is why our digital solutions, such as MashreqNeo, NeoBiz, and our Global Transaction banking offering, account for most of our new business.
Looking at our results for 2022, you can see just how exceptionally popular our digital solutions are. Our retail banking group (RBG) revenues grew by 42% year-on-year (YoY), and our flagship digital solutions - such as Neo and personal banking - saw net profit grow by 43%. Furthermore, NeoBiz and NEOPAY have grown in net profit by 289% and 37%, respectively. Similarly, the corporate and investment banking group (CIBG) revenues grew strongly, with a 37% YoY growth. Without question, we have succeeded in creating the simplified, integrated and enjoyable digital experiences consumers want and expect.
To continue facilitating simplified, exceptional digital experiences for our customers, Mashreq needs to continue engaging with fintechs across the open banking network to ensure that we maintain a nimble, progressive digital environment.
This means leveraging our technological capabilities even further to transform Mashreq into a banking-as-a service (BaaS) business that provides financial and non-financial services and solutions to partners and customers. From a customer's perspective, this means creating numerous experiences on one platform – we call this our platform strategy. It cuts across multiple industries, embedding our services end-to-end across all digital customer journeys.
Heavy investments into the blockchain, fintechs, AI and strategic partnerships put us in a position to benefit from growing acceptance of digital banking, online shopping and digital consumption of services.
Such experiences include, as an example, our tie-in with Anghami, which allows our customers to enjoy ad free and restriction-free access to Anghami's entire audio and video catalogue – that's over 72 million songs, 400 thousand podcasts, videos, exclusive concerts and more.
Mashreq, back in 2022 revealed a historic brand evolution with a renovation of its corporate identity and overarching strategic purpose: Could you elaborate on the meaning behind the shift and what this means for Mashreq as a brand, its clients, and the overall community?
Rise Every Day invites everyone to embrace the spirit of grit they need to unlock the glory and reach their unique vision of success. The brand is deeply rooted in our legacy - what we at Mashreq have done over five decades: we have stepped forward, raised the bar and risen to the challenge.
It means hard work – putting in the hours, challenging the status quo – and taking calculated risks to get it right. As a bank, it resonates because of who we are: and it is a statement voted for by our employees and customers. But it is also a statement of intent – our promise to Rise Every Day to serve our customers in the way they need us.
And perhaps more than anything, it's a call to action. This a call to every colleague here at Mashreq to lead by example – to pioneer the tools our customers need. And for every Mashreq customer, it means giving them the tools to realize their fullest potential.
Our future strategy is to ensure that all of our customers, clients and employees have access to the tools they need to rise against their challenges, help them achieve what they want within their definition of success – and reap the rewards of their hard work and dedication.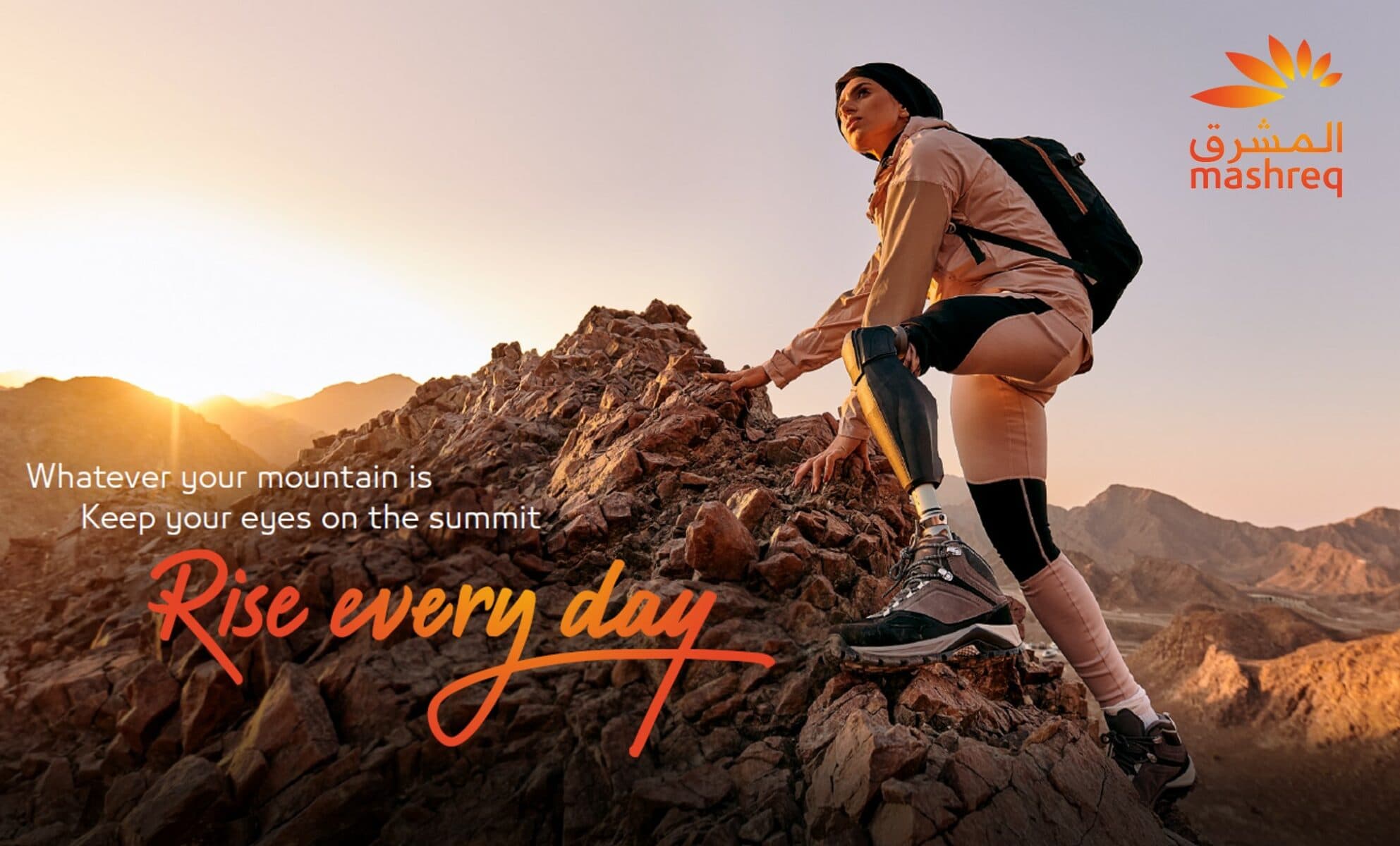 Over the last few years, Mashreq has been growing successfully from a geographic and service portfolio standpoint: a few weeks ago, the news of Mashreq securing a digital banking licence from the State Bank of Pakistan. How is Mashreq looking at digital banking to achieve sustainable growth and expand its brand regionally and globally?
Because of the proven success of our digital banking platforms at home in the UAE and other world markets, Mashreq has a fantastic opportunity to accelerate investment in places like Pakistan and to deliver greater access to liquidity, trade finance and advanced digital banking platforms.
Having received a no objection certificate (NOC) from the State Bank of Pakistan for the establishment of a digital-only bank, we are now in a position to start building a specialized, multicultural team of bankers and engineers capable of rolling out our digital banking capabilities to meet the needs of Pakistan's consumers. The license will provide us with a historic opportunity to lead the evolution of digital finance and the wider digital economy in Pakistan by deploying truly transformational banking platforms and solutions.
Additionally, NEOPAY for smart payment solutions allows the Bank to support more of its customers in regional and international markets and growing businesses more than ever before. Our focus over the coming period will be Neo for consumers and NeoBiz for business banking. We are already expanding to new markets, such as Egypt and Pakistan, and scaling up our presence in the GCC.